Gang of Youths' gorgeous and deep "angel in realtime." is a tribute to lead singer Dave Le'aupepe's late father, celebrating his life and legacy while incorporating the striking texture of indigenous South Pacific music alongside the group's trademark soaring anthems.
Stream: "angel in realtime." – Gang of Youths
---
I've driven 14 hours to play to 11 people. When you've done that enough times, you've got to have a reason that's bigger… a sense of purpose.
To hear bassist Max Dunn tell it, angel in realtime.,the incredibly poignant new release from Aussie rockers Gang of Youths, is all about moments.
Moments in time, moments of struggle and clarity, moments captured on tape and indeed, moments from years and decades gone by.
Released February 25, 2022, the group's long-gestating third record is a stunning ode to lead singer Dave Le'aupepe's late father, and represents a remarkable stride forward for a band that's already made a career out of striving, soaring, life-affirming, chest-pounding rock music. It's proven a hotly anticipated release on the heels of the epic Go Farther In Lightness, which helped the band break out properly Stateside in 2017 with a series of bombastic live shows.
Dunn says the new LP – out now on Warner Records, who signed the band to a global deal in 2019 – is a "London indie rock record in the context of American minimalism and Pacific Island music."
It's a remarkable kaleidoscope of influences (from composer Philip Glass to Manchester rockers Elbow) that very few bands can pull off, and the vivid soundscapes go even deeper than that, if you can believe it.
The result is a 67-minute ode to what our loved ones leave behind: In memory and in message, in the way you see long-gone family and friends throughout your own day, and in the duty and resolve to carry on their legacy.
Wildly popular in Australia, the band, now based in London, reconnected with its roots Down Under and across the Pacific Islands in the process of recording the album across nearly four years, with Dunn & co. going on a journey of self-discovery alongside Le'aupepe.
It came in the midst of another journey for the band itself, as original lead guitarist Joji Malani left on amicable terms in 2019. His replacement? None other than multi-instrumentalist and string virtuoso Tom Hobden – the founder of indie rock/folk band Noah and the Whale.
---
Turnover within the band forced a recalibration of sorts throughout the process – to say the least.
In fact, Dunn says the band had a "pretty normal Gang of Youths record" done before going back to the drawing board completely as Le'aupepe battled writer's block and tinkered with songs – all the while experiencing deep personal loss.
The singer's father (known as Tattersall to friends and family) died of cancer back in the summer of 2018, leaving behind an enduring legacy and storybook life – one of sacrifice and hard work after immigrating from New Zealand to Australia. He also left behind two brothers in New Zealand that Le'aupepe had yet to even meet until after his father passed.
That heritage, history and even a sense of mystery – of trying to figure out who you are and where you've come from – is all over this intricately crafted record. In interviews, Dave Le'aupepe has said that Tattersall was his best friend.
From the album's opening seconds, it's clear his influence shaped the record from start to finish, from front to back and inside and outside every song. Incredibly, you'll hear traditional Cook Island drumming alongside delicate strings and the thunderous percussion that characterize the band's two acclaimed previous releases. And yet, what might sound like the result of studio work is actually, at times, island drumming recorded decades earlier.
For a man as complex as Tattersall, and for as ambitious a band as Gang of Youths – chart toppers in Australia and a fiercely loud, rising club band in the United States – it's a fitting, monumental installment.
"That's probably my favorite thing about the record," Dunn says via Zoom from his home in London. "Sonically, it comes from so many different places."
The making of the album took the band across the globe and within the depths of complex music, a different sort of grueling wear-and-tear that almost caused the band to fall apart.
"This record nearly broke all of us individually at different times and in funny ways," Dunn says with a knowing laugh. "We kind of just went for maximum beauty."
Songs were stripped back, re-recorded, tinkered with and ultimately fleshed out to blend the band's signature sound – massive, wide-screen percussion, searing guitar, a rich brass section and emotional lyricism – with a touching, deep history.
---
There are what you might call more "typical Gang of Youths songs," like fiery single "the angel of 8th ave.," but plenty of other tracks – including album opener "you in everything" – are awash in instruments you won't find on practically any other rock record (try the marimba or the oboe).
Perhaps the most striking part of the record is the inclusion of those current and past Pacific Island music recordings.
Songs like "forbearance" and "returner" use Cook Island drumming from noted composer and explorer David Fanshawe, who famously captured indigenous music and sounds through the 1970s and '80s.
---
Fast-forward to the 2020s: The ever-inventive group also worked with instrumentalist Shane McLean to capture Taonga Pūoro music from the Maori people in New Zealand, another moving homage to Le'aupepe's father (McLean's work notably appears on new single "spirit boy).
The sonic texture woven into the record also includes music captured during a pre-pandemic trip to Aotearoa (New Zealand's Maori name) to record Pasifika and Māori instrumentalists the Anuanua Drummers.
In an out-of-this-world twist, Dunn discovered that his girlfriend's mother, based in Texas, had lived with Fanshawe and others in London decades prior. Fate smiled kindly, you might say, on Gang of Youths.
Indigenous music new and old somehow works seamlessly with jaw-dropping orchestral work done in Budapest.
At its core, these songs share some of the same DNA as famed Gang of Youths tracks that blend spirited strings with pounding drums, distinctive horns and Le'aupepe's heart-wrenching – yet somehow optimistic – lyrics.
To get this litany of sounds just right, the band worked on mixing and production with Peter Hutchings (past credits include Royal Blood and Florence + The Machine) and Peter Katis, famed longtime producer of rockers like Interpol and The National. Together with Gang of Youths – the band are also listed as producers – that's as fitting a team as any to carry the band forward into a new era.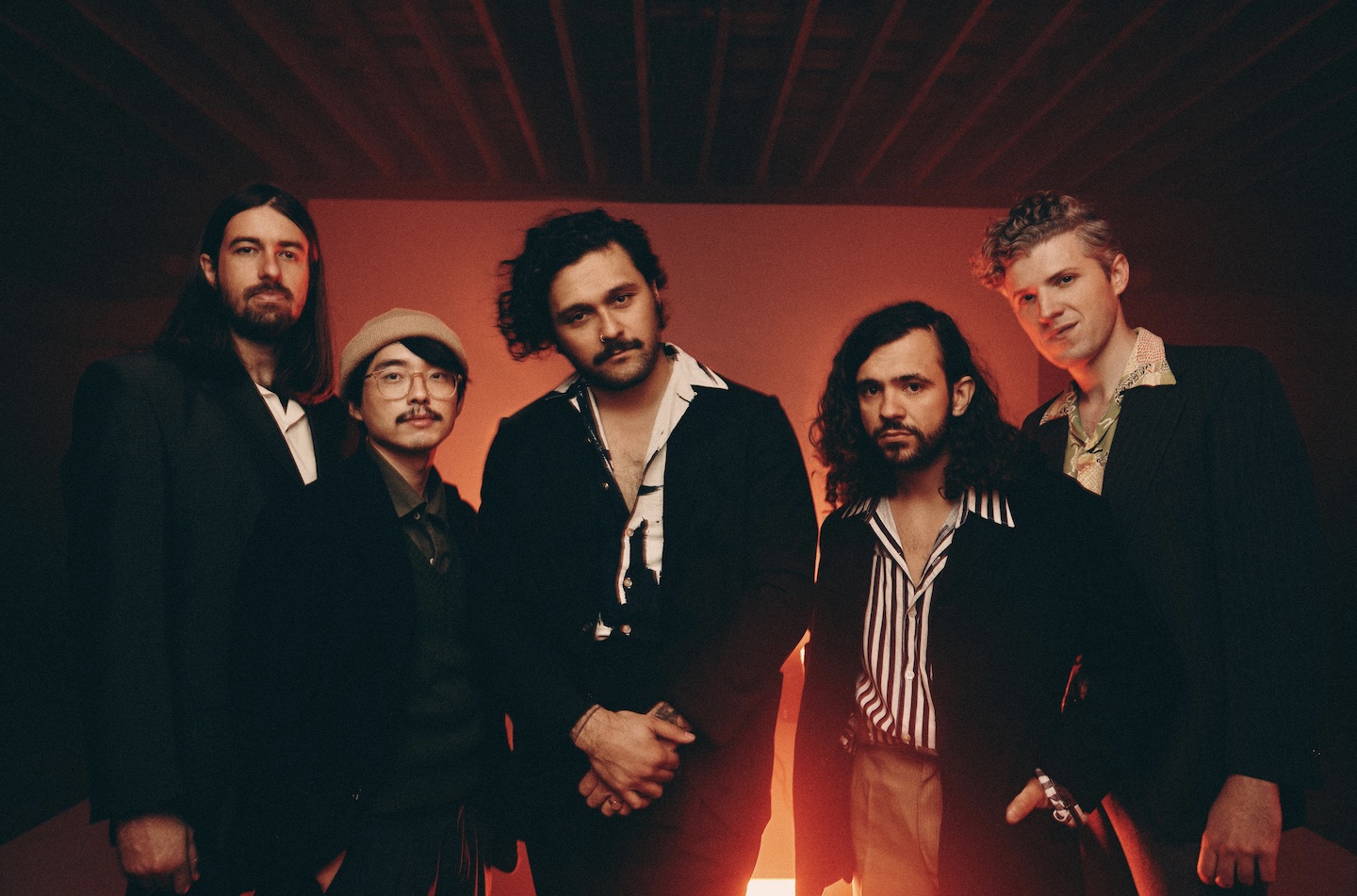 Dunn says the record is much more cohesive than other Gang of Youths LPs, a high bar to clear considering the critical acclaim awarded Go Farther In Lightness (let the debate begin over which is better).
Dunn and the band ultimately had faith in their lead singer's vision for a final tribute to his father.
"Dave's voice is good enough … that it doesn't really matter. As long as we're being true to what we want to make, his voice will tie it together," Dunn says.
As challenging as the record proved to finish, it might prove even more challenging to properly immerse listeners in its distinctive tapestry of sounds, which conjures up the South Pacific much more readily at times than it does a traditional American rock club show.
The band plans to fill out its stage lineup with session musicians, plus a few other bells and whistles. Dunn notes that instrumentalist Hobden, the group's newest member, brings a heretofore unseen level of talent and musicality to both studio and onstage efforts.
Dunn reassures fans that "people who like our show, it's so much energy (and) that is going to continue, that will never change."
"We want to challenge ourselves .. and just trust that what we're playing together works," he adds.
In New York City alone, the band has made the jump from a series of 2017 shows at famed, low-slung club Mercury Lounge – a former home of The National – to Irving Plaza the next year (it's nearly five times as large).
Now, the band's biggest show yet in one of the best cities in the world for live music awaits – Gang of Youths hits 1,800-capacity Brooklyn Steel in May.
"I've driven 14 hours to play to 11 people. When you've done that enough times, you've got to have a reason that's bigger… a sense of purpose," Dunn says. "We just want Dave's story and the songs he's written about his dad to have this glide to them."
— —
— — — —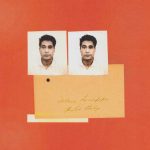 ? © Ed Cooke
:: Stream Gang of Youths ::
---