Through their vanguardism in downbeat electronica, Everything But The Girl have created a marvelous feature in 'Fuse' that glimmers with introspection amidst an elegant soundscape, as they profoundly explore the weight of the world in our emotional life.
Stream: 'Fuse' – Everything But The Girl
---
In thinking about the imperative of Everything But The Girl's 11th studio album Fuse, after their 24 year absence, it seems necessary to contemplate how they have impacted the past through their music in shaping our divergent experiences across cultures and time.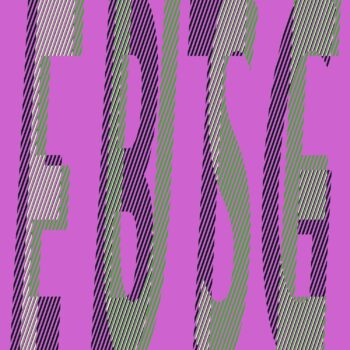 It only seems like last spring when Everything But The Girl's Walking Wounded was released on the 6th of May in 1996. A Monday in spring — a dark, cold, and rain-soaked May day in Manhattan as Sabina and I made the trip to Tower Records on 4th and Broadway in NYC — the center of music back in the heydays, to purchase a coveted copy of Walking Wounded on release day. With our CD of Walking Wounded safely in hand, the only thought on our minds was retreating to the apartment of Zuria — Sabina's friend on the Upper West in Manhattan, so that we could immerse ourselves in this album for hours on end. We quickly shed our soaked trench coats, threw our damp clothes in the wash, and after a quick refreshing shower we transcended into our loungewear.
It was still early evening and with the torrent outside, and we were more than ready for an all night listening session of Walking Wounded. We popped Prosecco, lit candles, and settled into an evening of ultimate warmth and an album that became a wonder of our lives and a soundtrack for decades through love, loss, and heartbreak. The album also became the centerpiece of our intimate circle of friends and the always constant companion in the heady late night parties. Our intimate circle was a group of misfits. Sabina — Pakistani yet European, Alejandro — American yet Cuban, Dominik — German yet German, David — Canadian yet Dutch. We didn't fit, but the unlike find each other. Four friends, four different journeys, and four different biographies. We fit together, and as The Smiths song goes, like "hand in glove." Years and decades later — remarkable friendships that last a lifetime, and the imprints of music are the joie de vivre.
For Sabina and I, our history with EBTG goes back to the dawning days of this amazing duo as we have been with them from start to finish, and through their remarkable artistry they have also shaped the form and being of our own relationship from our young teenage days in Of Love Not Money, to the profound questions raised in Idlewild, within the haunting years of Walking Wounded that swirled around our beings, and till this very day. I recall many a night where we sat amidst the pallor of the dusk light in the ambience of the reverie of being that Walking Wounded enabled us to encounter. So many amazing EBTG songs in the journey of life that is difficult to single them. The remarkable aspect of Everything but the Girl is that their music leaves indelible imprints on our emotional register that impacts the weight of how we carry ourselves in the world.
Walking Wounded is an immensely illustrious album that influenced many an artist and generation in the days of trip-hop amidst innovative forms of reimagining electronica. This was followed by the deep-house imaginings of Temperamental which offered some incredible songs and a really marvelous vibe, but it still rather paled in comparison to the tenacious luminescence of Walking Wounded. There was always something about the emotional and existential vividness that made Walking Wounded ultimately more gripping from start to flourish in setting it as their magnum opus at a young age. Yet, I do I recall so many a night listening to the duet of songs "Hatfield 1980" and "Downhill Racer" on Temperamental.
EBTG made solitude bearable, and sometimes even a delight, as this particular album was a constant companion through my own duration of solitude in downtown Toronto, where I often frequented the British pub The Duke of Gloucester and played that very album. In that scattered time of isolation, I would haunt the glorious HMV of a delightful epoch in human history and relish in uncovering new artists, while awaiting the remixed singles from Temperamental. Back in my room of yesteryear, that EBTG album and those two particular songs enabled me to imagine and dream of a better life, and find love in those very streets of Toronto in the shadows of Yorkville. Decades later, those loves that were lost remain a bitter pill to swallow as the traces of Sofia and Isabella are forever sketched in heartbreak. All of us remain as walking wounded throughout the journey of life, and in the echoes of that momentous album by EBTG we all need to deeply figure our existence.
After Temperamental, we all know the story of what happened to EBTG next, as to them being invited by U2 to be the opening act on their next world tour which they declined, and as described again (Tracey Thorn recounted this in her first 2013 memoir Bedsit Disco Queen: How I Grew Up and Tried To Be a Pop Star) in a recent article by Alexis Petridis, "Everything But the Girl on their unlikely return: 'This life came into our music. We didn't have control over it'" in The Guardian on 10 March 2023:
It was at precisely this point – when the call came from U2 – that Thorn pulled the plug on EBTG, with the winningly nonchalant phrase: "Actually babe, do you know what? I think I want to stop now." Always equivocal about the anxiety-inducing task of performing, Thorn was filled with "stomach-churning horror" at the thought of appearing in front of 60,000 U2 fans a night. Moreover, she wanted herself and Watt, a couple since their teens, to start a family. So EBTG turned U2 down, made one more album – 1999's Temperamental – did a few shows and that was that.
Here we are now 24 years later in April 2023 and EBTG are finally back when we never thought it possible, and close to what seems a lifetime has passed us by. With the drop of Everything But The Girl's 11th studio album Fuse on April 21, 2023, the world has become a better place.
Fuse is a stunning and unlikely return of a group, an album, and a musical vision in its buoyancy and acute levels of reflection — timeless as Walking Wounded remains 'til this day, and Idlewild is not far behind. Tracey Thorn and Ben Watt as Everything But The Girl literally pick up where they off nearly a quarter of a century year later in Fuse, as if not a day has passed us by. Yet, this is also an album that is deepened through the knowledge of years in the experience of life in how they analyze particular dimensions of existence and human behavior. While such a track as "No One Knows We're Dancing" is a reflection on Ben Watt's time as a DJ at Lazy Dog in Notting Hill on Sundays in the late '90s which began every Sunday at 5pm, it's also a very captivating song in thinking about the realities of lived intimate experiences that are shielded from the public world.
---
There is indeed something so very special and intimately palpable about what is occurring in Fuse.
Thorn and Watt have always existed on the margins of society, and in that particular realm they make the marginal and the odd common — that is their peculiar gift to us in this world.
In this sense, EBTG have a very special quality of making the intimate and forlorn candidly popular in their combined sense of lyricism and musical sensibility — Fuse continues to ride this crest. This can be considered in such a song as "When You Mess Up":
You seem so young again
I think that's because you're in pain
Don't be so hard on yourself
For God's sake have a cigarette
And don't stoop to laugh at yourself
Have another cigarette
Have a drink, talk too loud
Be a fool in the crowd
But forgive yourself
Forgive yourself
To sing is to pray twice
And I hate people who give me advice
When you mess up
And baby, you'll mess up
You seem so young again
Oh, but it's hard to explain
Don't be so hard on yourself
Don't think you're "inappropriate"
And don't just discard your old self
You're never "inappropriate"
---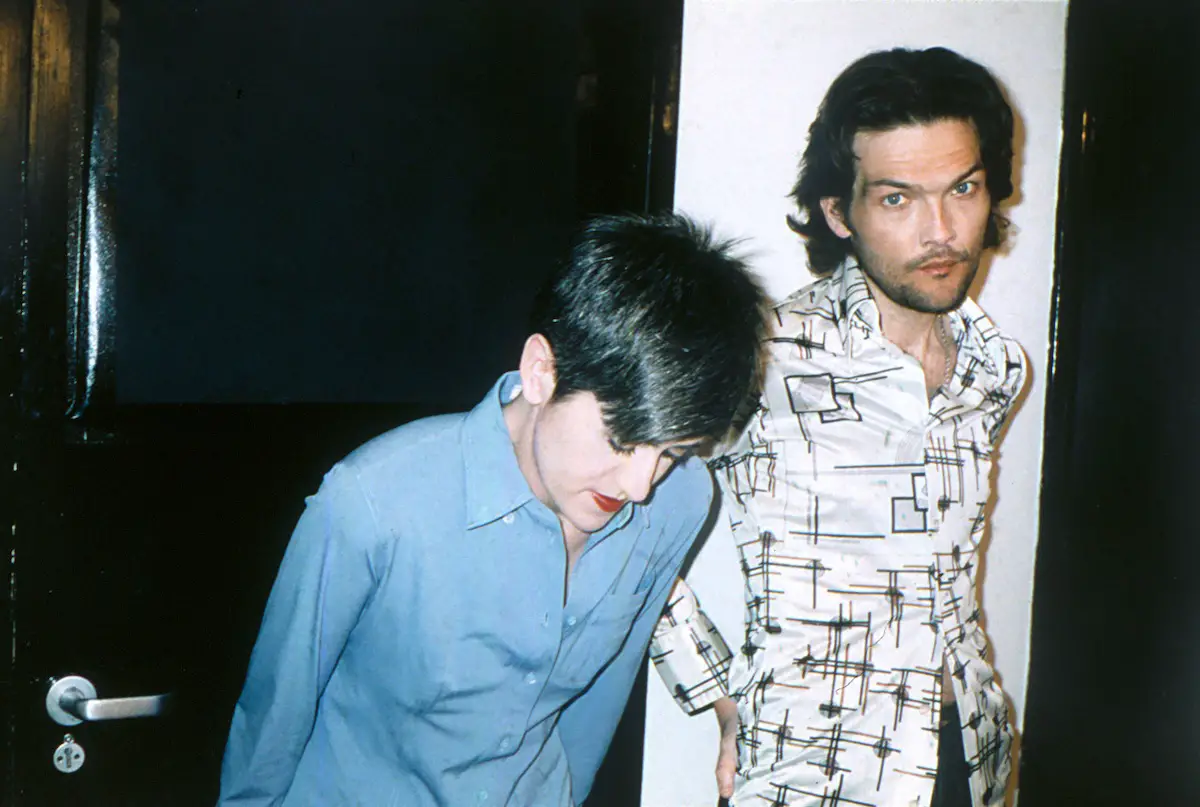 This song and many others in EBTG's new album continue to pose a highly nuanced trajectory that carries us through the journey of life in providing a captivating milieu for us to inhabit.
Through their vanguardism in downbeat electronica, Everything But The Girl have created a marvelous feature in Fuse that glimmers with introspection amidst an elegant soundscape, as they profoundly explore the weight of the world in our emotional life.
— —
— — — —
 © Edward Bishop
:: Stream Everything But The Girl ::
---