Indie pop trio Echosmith's latest album 'Lonely Generation' has – through a chance of fate – become the perfect record to see us through self-isolation. Atwood Magazine sits down with lead singer Sydney Sierota to discuss its long road to fruition and how we can all be just a little less lonely.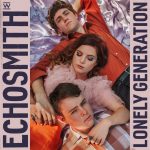 — —
It's always been our goal to make whoever's listening (whether they're a longtime fan or someone who just found us yesterday) feel less alone.
To say we live in interesting times is an understatement. The past few weeks have seen our world's concept of normal tossed into a blender and pulsed until smooth.
We're a society defined by isolation. Even before the onslaught of COVID-19, we practiced a different sort of social distancing – losing ourselves in our screens, self-medicating with facsimiles of real connection. Now that we're literally starved of human contact in our plague bunkers, it's interesting to ask if this is where we've been heading all along.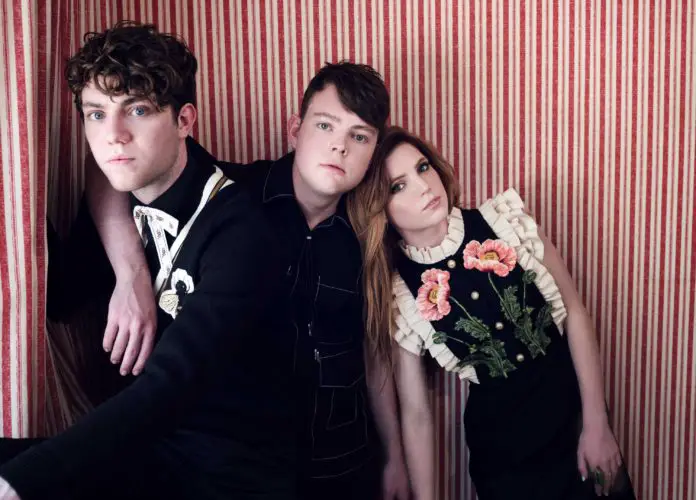 When I went to see Echosmith on March 5th, I hadn't the foggiest idea of where we were heading. It was still the before times of free movement, diving into crowded spaces without a care. But the familial three-piece of "Cool Kids" fame struck a prescient tone with a set of new songs off their long-awaited sophomore set Lonely Generation. Their bubbly brand of indie pop hides messages of weathering hardship, of the often-brutal struggle to mine positivity from life-altering misfortune. It's the perfect soundtrack for this moment in time.
"We want our listeners to be able to see themselves in our music and feel a little better about whatever it is that they're going through," says lead singer and middle sibling Sydney Sierota. "Knowing that they're not alone, that they're loved, and that there's hope in the world has always been the goal."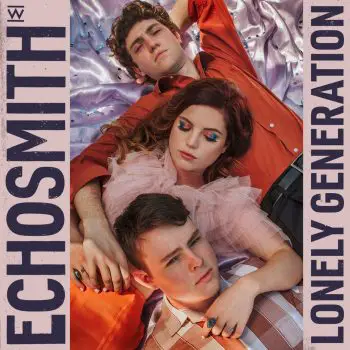 Indeed, it seems like the world could use a little reminder of that right now. Empty streets, masked people standing six feet apart, no children on the playgrounds – we look around us and appear forever reminded of our loneliness. Even through the physical isolation, we're never truly alone.
Echosmith's takeover of Hollywood's Fonda Theater was a last, brief reminder of this before the city started shuttering its doors. The band, comprised of siblings Sydney, Noah, and Graham Sierota, danced through a slew of feel-good cuts from Lonely Generation as well as callbacks to their 2014 smash Talking Dreams. Knocking down the door with "Love You Better," a funk-tinged dance pop escape, they kept the thrills coming and the cuts digging deeper. You may get so caught up in singing along to an infectious bop like "Lost Somebody," that you won't register the chorus' repeating refrain:
Have you ever used somebody?
That's how you lose somebody.
But it isn't all tough pills to swallow taken with spoonfuls of sugar. Midway through their set, they bring out the acoustic hit "Bright," a wistful ode to the butterflies one feels in the throes of love. Sydney then tops it with "Follow You," a wedding song written for her husband that would give John Legend and Crissy Teagan a run for their money.
The night progresses in a mix of dance-along jangle pop and therapeutic musings. More than anything though, the fierce resolve of Echosmith seems to portend what lies ahead. We can all related to the message of a song like "Scared to Be Alone," but under quarantine, the bars cut deeper.
Headlights on with nothing to see
Radio's on just to give me some peace
Wish I could say it's a figure of speech
But I'm too scared to be alone right now
As days pass and the four walls around us become the edges of our universe, it's hard to maintain a level head. Now more than ever, we need artists like Sydney, Graham, and Noah who use their voices to keep the loneliness at bay.
In times like these, it's hard to figure out how to maintain our connections with one another when we technically can't. Right now, it feels impossible, and literally is for a lot of us. When you're stuck like that, it's important to stay intentional with how we're spending our time and who we're spending it with, even if doing so just means checking on someone via text because we need to stay socially distant. Of course, that doesn't replace a beautiful, meaningful face-to-face connection, but it could still potentially make someone feel better and brighten their day. I mean, who isn't feeling lonely right now?
Though released January 10th, almost a world away from our present moment in retrospect, Lonely Generation portends a generation hampered by distance physical and digital. As it gets harder to connect, and the online sphere offers only hollow alternatives of how we used to interact, we truly are becoming what Echosmith predicted in their breezy, pop wonders:
We're the lonely generation
A pixelated version of ourselves
Empty conversations
I've disconnected, now I'm by myself
Here we are
Left behind
Looking through a screen makes you feel alright.
---
If that doesn't describe most of our Mondays, I don't know what does.
Before Lonely Generation, before Talking Dreams, and before the global sensation of sleeper hit "Cool Kids," there was just the Sierota siblings. Sydney, Graham, Noah, and their eldest brother Jamie grew up in a very musical household. Their dad oversaw the music at a bunch of churches before getting his start producing other artists and focusing on writing songs. Session musicians came over to their house constantly. "It was inescapable," recalls Syndey. "It just became natural for us to want to do music in general."
They hadn't planned on forming a band though, even though the four of them happened to pick up the right instruments to do so. "It seems kind of random in retrospect that Noah chose bass," Sydney continues with a bit of a chuckle. "Because not a lot of kids would pick that first."
When they were still very young (Sydney recalls she was somewhere between 8 and 9), a family friend needed a band (and hopefully a young one) to play a free benefit concert. The four of them decided to try their hand at playing a few songs together just to see how it felt. Echosmith was born.
"We started writing songs constantly and got in the studio to record a bunch of demos," says Sydney. "A lot of songs, street performing, and random shows later, we eventually got signed."
From that signing came their calling card and one of the biggest hits of 2014. "Cool Kids" is more than its breezy keyboard hook would suggest. It quickly became a calling card not just for the band's sound, but for their philosophy. Wishing for worthiness is something most of us have felt at one time or another, feeling like we're never good enough and that we'll never "get it" like the cool kids do. "It's always been our gal to make whoever's listening (whether they're a longtime fan or someone who just found us yesterday) feel less alone. "Cool Kids" and its companion album Talking Dreams did both in spades, but that was only the beginning of Echosmith's story.
The record did so well, that the band was fortunate enough to tour on it for three years straight. In the middle of the constant road show though, Jamie's wife became pregnanat and he decided to step away from Echosmith to be there for his family. His siblings supported his decision, but were left with the difficult task of reimagining themselves as a three-piece. And just as important, they had to decide what they wanted to say in a second album, especially following a debut that made such waves. That began a journey of experimenting with their sound and collaborating with a lot of amazing songwriters. Throughout what would become the Lonely Generation sessions, they wrote with the likes of Switchfoot's Jon Foreman, Johnny Rzeznik of the Goo Goo Dolls, and even Girard Way.
The process took way longer than expected though. Three regime changes at Warner Records left them feeling adrift.
"It just gets messy when the people around you are fired, rehired, and fired again," recalls Sydney. "You're just stuck in the middle of it as a band. You're tossed around to different people who want you to do different things and we realized that's not who we wanted to be. We wanted to stay true to ourselves, speak from our own hearts, and say what we wanted to say as a band."
For that reason, they stepped away from Warner and started their own label, Echosmith Records.
"We wanted our sophomore album to be free of all the control and the drama. Personally, we wanted to feel proud of everything we got to create in the process – every lyric, every keyboard line. Creating our own label was the only way to do that."
And that added freedom brought Lonely Generation's incubation to an end.
Though it arrived at the tail of a long and tumultuous wave, the long wait was ultimately worth it. Had it come out at any other time, it would still boast some of the most probing and insightful material to come out of a pop band in the 21st century, but situated as it is at the precipice of the coronavirus outbreak, it couldn't have been more timely. When every day looks like the last, and each is infused with a baseline level of fear for our lives and those of the ones we love, it's important to absorb these messages of hope.
Whether intentional or not, Echosmith created a masterpiece for our cultural moment, a lodestone to lead us out of our collective despair. With any luck, we will come out of this a Lonely Generation no longer.
And if you need some tunes for your quarantine playlist, here are a few Echosmith cuts recommended by Sydney herself:
"Lonely Generation" is a good one because it's all about feeling less alone, even though we're all technically alone right now. Our new song "Lost Somebody" is also really fun. It can get you moving and dancing even though the meaning of the song itself is a little deeper. Then, maybe "Bright" is another good quarantine song because it can kind of give you some good feels. We could definitely use some more of that.
— —
— — — —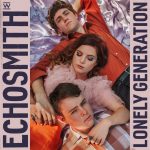 ? © Ariana Velasquez
Lonely Generation
an album by Echosmith
---
Catch Echosmith on tour THIS SUMMER when we're finally able to go outside again:
:: ECHOSMITH TOUR DATES ::
7/02 Providence Medical Center Amphitheater – Kansas City, KS
7/09 Red Hat Amphitheater – Raleigh, CA
7/10 Volvo Car Stadium – Charleston, SC
7/11 BB&T Center – Ft. Lauderdale, FL
7/12 St. Augustine Amphitheater – St. Augustine, FL
7/16 Concrete Street Amphitheater – Corpus Christi, TX
7/18 The Zoo Amphitheater – Oklahoma City, OK
7/19 Arkansas Music Pavilion – Rogers, AR
7/24 Ozarks Amphitheater – Camdenton, MO
7/30 Kettlehouse Amphitheater – Missoula, MT
7/31 Bannock County Event Center – Pocatello, ID
8/01 Sandy Amphitheater – Salt Lake City, UT
8/02 – Amphitheater at Los Colonias Park – Grand Junction, CO
8/06 – Bayfront Festival Park – Duluth, MN
8/08 – The Arena at Southeastern KY Agricultural and Expo Complex – Corbin, KY