Lyrically, indie rock artist-to-watch Marsicans' new single "Sunday" discusses emotional conflicts, while the music video addresses the need for togetherness through music.
Stream: "Sunday" – Marsicans
---
Music draws people together; physically at live shows and psychologically through shared emotions evoked by sound. Whether people live in the same town or 5,000 miles away, music can create an affinity between those who have never met. At a time when most are forced to remain in a state of physical separation, music is something that will continue to unite people. Marsicans have used this strange and unique opportunity to remind their fans that no matter where they are when they listen to music, they all come together.
Consisting of James Newbigging, Rob Brander, Oliver Jamison, and Matthew 'Cale' McHale, , Leeds' Marsicans are a fast-rising quartet, touted as one of the Best New Artists for 2020 by The Guardian and an Atwood Magazine Editor's Pick. On March 25th, the band released the single "Sunday," from their upcoming album Ursa Major, through Killing Moon Records. Atwood Magazine is proud to be premiering the "Sunday" music video, shot by Sodium Films.
I see the sun skipping off the Great Lakes
My ears are popping and my feet quake
I want to write my own history
It's exciting when we chase a mystery
When asked about the story behind the 'Sunday' music video, Mariscans' guitarist Oliver Jameson admitted that they "were supposed to be playing South By Southwest (SXSW) in Texas and had planned to shoot a fun video for 'Sunday' while there, featuring a convertible and a 20-inch pizza. Like many other things right now, it got cancelled so we've put a pin in that idea."
While fans may still yearn to see Marsicans tackle a 20-inch pizza, this season of cancellations allowed the band to create something raw and relatable.
In regards to the new 'Sunday' video idea, Jameson shared that "for us and many people, live music and the atmosphere of gigs is such a big part of our lives. So we thought, because we don't know when we'll next be playing to a room of people, it might be good for us to share footage of a fun show we played at Leeds University Union at the end of last year. Hopefully, it's something we can all look forward to getting back to in the near future."
It's just some love story shit
But I just wanna see you on Sunday
Oh it's just some love story shit
The video begins with live footage from the band's 2019 gig at Stylus (Leeds University Union). A large sold-out crowd stands together in obvious excitement, the lights dim, and Marsicans begin to play their show. The first scene shows Marsicans performing on stage under purple lights before the video cuts to backstage footage of the band as they set up and prepare for the show. The video shows the lighthearted, carefree fun that Marsicans have on tour as the band candidly laugh and joke.
Marsicans told Atwood Magazine that "the video for Sunday features live footage from our biggest ever hometown show at the back end of last year. When we were kids we dreamed of playing at Stylus (Leeds University Union), and we saw some of our favourite bands there growing up. The show sold out a few weeks in advance, so we made sure we had enough cameras in the room to capture what we knew would be incredible memories. We worked with our friends and long time collaborators, Sodium films, who beautifully put together some of the highlights of that night. We really loved watching it. Originally, there was no solid plan to use the footage for the 'Sunday' video, but with all that is going on in the world with the COVID-19 crisis, and all live shows for the near future being put on hold, it felt like a perfect time to remind everyone what it feels like to lose your shit with your best friends to music you love." He continued "that feeling is probably crystallised most clearly in Oli's beaming grin, and we wholeheartedly include ourselves in that statement. We can't wait until all this chaos is over and we can cause some more of our own. Long live live music."
I'm sat on a porch in Koreatown
Between The Piston and The Night Owl
It's like I'm in a world of my own
One that day after day I feel that I've outgrown
I see cars supporting the Bills
Tell myself that I like to seek thrills
But everything is passing me by
And there's a creeping cold in a May night
As the band bounces on stage and the fans bounce and mosh with them, it's obvious that the music binds them together in a mutual understanding. Lyrically, 'Sunday' deals with the difficulty of enjoying new experiences while also longing for home and the people who are there. Although this is a slightly different theme to the one expressed in the video, the longing for togetherness is still at its core.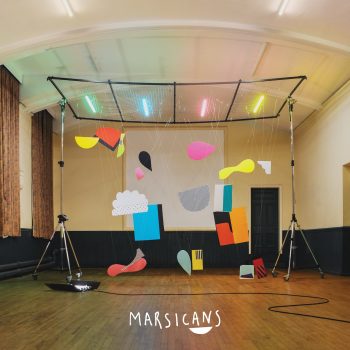 Marsicans told Atwood that "'Sunday' was written out in Canada and America in 2018. It's about having the time of your life somewhere, but still feeling like something is missing. In this instance, James sat on the porch of our apartment in Toronto and wrote about longing. It's definitely not the first song ever written about missing someone, hence the lyric 'it's just some love story shit', but it is a really strong feeling and one that we all related to immediately." In any situation, it's the people you surround yourself with that make experiences special, even if you can only be together digitally, and that's what makes the timing of 'Sunday's' release so apt.
The video focuses on the connections between the band and crowd, and the fans with one another. During live shows, crowds of strangers become one united community, which is an obvious theme throughout the 'Sunday' music video. Talking to Atwood Magazine, Marsicans explained that "the video captures one of the most important pieces of the big Marsicans jigsaw and that is our fanbase. It's quite easy, as a band, to focus inwardly, agonizing over studio takes, getting a lyric just right, etc. but taking the time to appreciate how what you do impacts on other people is important. If you go through the video and pause it at certain points, you can really see the sense of community that our fans feel at our shows. We know that there are lots of people who have come to our shows alone and made friends for life, and it's an amazing feeling to know that we have been a part of that." They continued, "we tend to write music that is upbeat and feels happy, but if you dig a little deeper you find that lyrically a lot of our songs are quite sad. Putting the live footage across 'Sunday' certainly leans on the feel-good vibes, and at this time, that distraction is really needed."
Oh wait for me to get back
There's something telling me that,
You're the place I know I wanna go
You're the place to call home
"Sunday" is sonically and visually relaxed, until its final stages. Towards the end of the video, everything amplifies; the music is more intense, strobes alight the stage, the band begins to crowd surf, and the fans are visibly exuberant. When Atwood Magazine asked Marsicans what place they felt 'Sunday' holds on their upcoming album, they explained: "We often refer to 'Sunday' as having this 'American driving' feel, which is strange because none of us have ever driven a car in America. It does feel like it occupies some of the more laid-back territories on the record. That being said, it's chill until the outro, where everything intensifies and it ends in a place that feels slightly more chaotic. There was a strong shout for this song being the album closer, but we decided to go in a different direction with that. So, this is where we say 'buy the album to find out how it ends' in true 2020 clickbait fashion."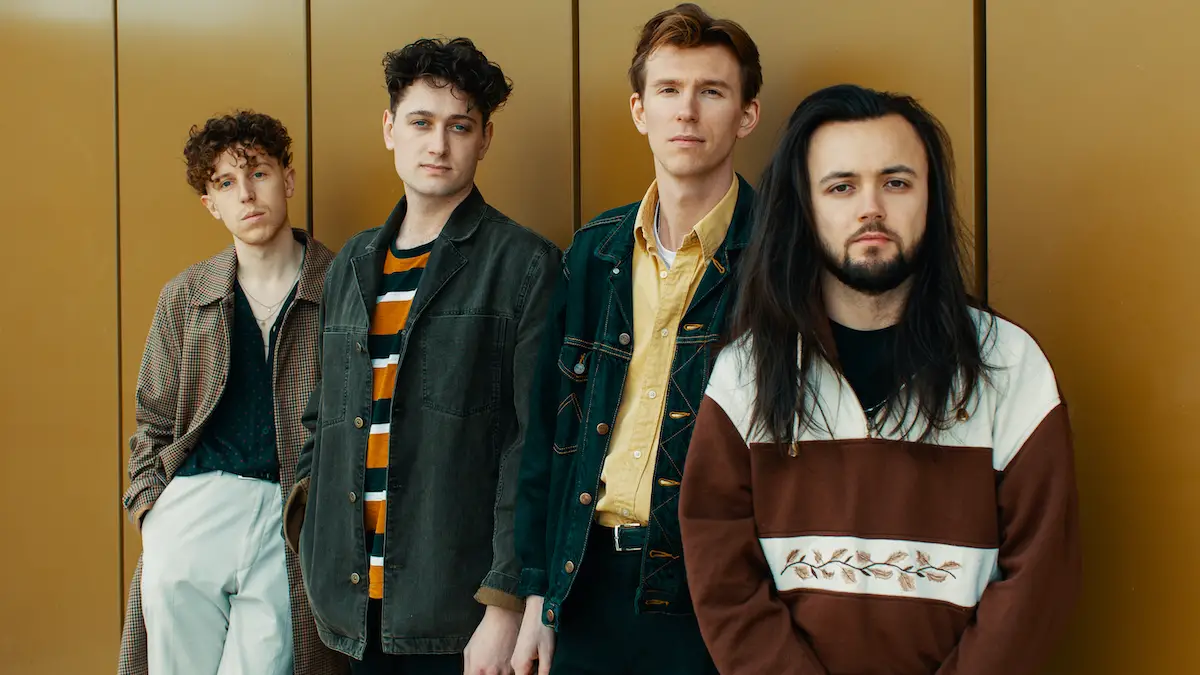 If only I'd known that you'd wait for me to get back
There's something telling me that
You're the place I know I wanna go
You're the place to call home
Marsicans know how to create an upbeat, unifying visual, in a time when neither optimism nor unification comes easily.
As the music video fades out and only an empty stage remains, the viewer is left reminded of how it feels to be so closely connected to others through music.
Stream the 'Sunday' music video exclusively on Atwood Magazine and watch out for Marsicans' debut album Ursa Major, which is due for release on August 14th.
— —
Stream: "Sunday" – Marsicans
— — — —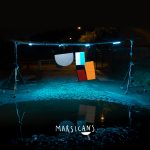 ? © Sodium Films
:: Stream Marsicans ::
---