It's funny how one place looks like another; traveling can turn a man to a ghost
— —
The world beyond our windows can feel unknown and alien – but is it? Are we really so different from the folks outside, or is it merely physical and cultural barriers that keep us apart? Breathtakingly intimate and full of meaning, Kim Anderson's driving folk ballad "Emily" is a restless road trip of connection, identity, and purpose, urging us to look within and outside ourselves to better understand who we are and how we fit in the world.
Emily, where are we going
You drive the car, you don't make conversation
Every day, we do the same thing
The parking lot, the diner, the gas station
Looking for the answers to your questions
Atwood Magazine is proud to be premiering the music video for "Emily," off Kim Anderson's recently-released debut album Yarrow (out April 6, 2018 via Biophilia Records). A singer/songwriter and multi-instrumentalist from New York City with a particularly rich musical background (she's a musician for Big Apple Playback Theater and percussionist with the Kotchegna Drum and Dance Company), Kim Anderson shares her many sides and colors in a debut that rings with heartfelt ambition. "Emily" finds Anderson at her songwriting peak, weaving human depth into a road trip story where the narrator and Emily drive across the country, searching cities and towns for something they must look within themselves to find.
At least, that's one way of understanding it. The beauty of such charming poetry as "Emily" is that it wears a new face for every listener: We all have the chance to interpret it however we see fit, which speaks to Kim Anderson's proficiency as a songwriter:
Gazing out along the open road
At scenes of plenty and of desperation
Trying to satisfy your restless soul
Maybe the town ahead holds your salvation
And if it doesn't, drive on to the next one
You disappear a little each day
'Til you are dust along the highway
On the ground beneath my feet is where I'll stay
But nothing makes a sound
as the world around you falls away,
Emily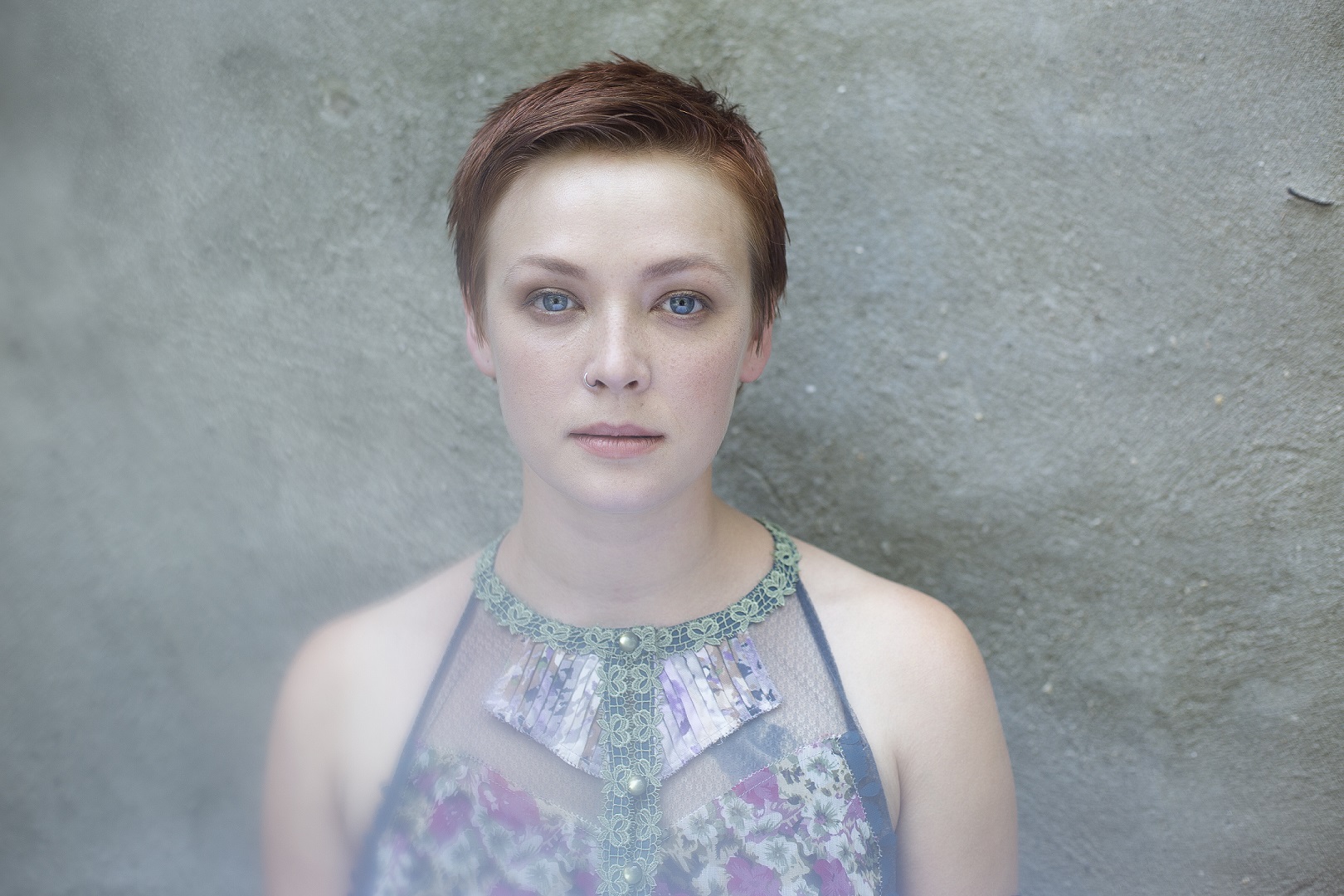 "'Emily' is about two kinds of journeys," Anderson tells Atwood Magazine. "The adventure of an actual road trip across the geographic United States, and the voyage within the psyche of the song's heroine. The passenger in the car watches Emily as she drives around constantly but is never content, on a fevered mission to find something intangible that will cure her restlessness. Outside the windows of the car, the landscape they see is one of a broken America, all peeling paint and boarded windows, and the beauty and deep sadness in the faces of the strangers that walk its dusty streets."
Directed by Arielle Apfel, the "Emily" music video perfectly captures the lyrics' multiple threads whilst telling a new, provocative story of its own. "[Apfel] brought her own unique angle to the song," Anderson explains. "In this interpretation, the passenger identifies with the strangers she sees outside, and in doing so, she turns into them, viewing life through their eyes. And in the end, it seems that Emily and the passenger have become the same person." The video is the perfect illustration of Anderson's music, offering a powerful message of human empathy and understanding.
You might be the person in the car, watching the world from your insulated booth. Perhaps you're the one out there walking down the street, making ends meet however you can. Maybe that's you lazing in the grass; maybe that's you on the bench. We, the viewer, watch all these folks from the comfort of our screens; we could be all of them and none of them. The fact remains that, in spite of our differences, we are one and the same: Human and strong, emotional and complex, fascinating and full of depth. Each of us has a story to tell, and indeed we will find ourselves on different sides of the window at different parts of our lives.
---
Sometimes, we'll be in transit – looking for a new face, searching for our next chapter. "It's funny how one place looks like another; traveling can turn a man to a ghost," Kim Anderson reflects in her song's profound final verse. "A stranger to the stars he's sleeping under… Do we even recognize each other?" Sometimes, we'll find ourselves in the pits of darkness; in other moments, we'll fly high on cloud nine.
Watch the houses go by row after row
It's funny how one place looks like another
Traveling can turn a man to a ghost
A stranger to the stars he's sleeping under
Do we even recognize each other?
Even if you don't see yourself outside that car window, it's important to recognize that they could be you – perhaps once upon a time, they were you. We all have different circumstances we're born into; aspects of our lives over which we have absolutely no control. In realizing our shared humanity, we have the chance to practice tolerance and understanding; to appreciate our differences, as well as our similarities – and embrace the ties that bind us to one another.
In this time full of racism and nationalist zeal, mistrust of others and fear of the unknown, Kim Anderson offers a beacon of light: "Emily" spreads a message of unity and togetherness. If one place looks so much like another, maybe we really aren't too different, after all. Each of us is just trying to get by, taking things day by day and making the most of our time.
Stream "Emily" exclusively on Atwood Magazine. Kim Anderson's debut album Yarrow is out now!
Listen: "Emily" – Kim Anderson
— —
— — — —
? © Arielle Apfel
:: Stream Kim Anderson ::