Within the washed-out vocals and driving guitars of Wylderness' debut is a warm, dreamy feeling: To some, it evokes hope. Others might feel a wistful nostalgia – and still others might just bask in a relaxed state of mind. Whether you're blending in or fading out, Wylderness' debut "72 and Sunny" is an intoxicating trip that promises to induce a hazy reverie.
(Ooh) Words survive
Move them miles
To the other side
(Ooh) The ocean where
There's honey there
And midnight sun
Listen: "72 and Sunny" – Wylderness
---
Atwood Magazine is proud to be premiering the music video for "72 and Sunny," the debut single from Cardiff/London-based band Wylderness (released 10/13/2017 via Succulent Recordings). It's a visual travel log from the British band's time in Spain and Wales, introducing us not so much to the band themselves, but certainly to their sound and character. Accompanied by the foursome's lo-fi indie rock, we swim through crystal clear water, watch lights and colors blend and blur through nights out on the town, see one of the team get pricked by a cactus (he knew what he was getting himself into), and much more.
In a sense, it's exactly what one might want in a song titled "72 and Sunny": It's a vacation, a holiday away, the perfect escape.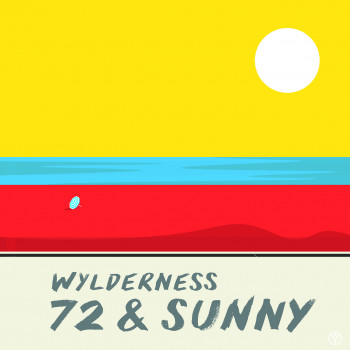 So tell us where we'll go
And sail away with me (ah ah)
It's easier to say
When you live by the sea (ah ah)
"The video was made by the excellent Tom Betts and was filmed in the sunny climes of Barcelona, Gran Canaria and (closer to our home) Barry Island in Wales," Wylderness share. "It give a first person perspective of someone negotiating unfamiliar surroundings before things start to get decidedly blurry as the day turns into night." Appropriately DIY and definitely a fun watching experience, "72 and Sunny" immerses us in a light-hearted good time.
(Ooh) Another place
Very far
And hollow space
(Ooh) Fruitless search
Ideal cause
What's that's worth?
So tell us where we'll go
And sail away with me (ah ah)
It's easier to say
When you live by the sea (ah ah)

Wylderness – composed of Marz, Chet, Phil, and Oli – would likely feel at home in Bushwick, Brooklyn; their sonic pallete is in line with the likes of Beach Fossils and DIIV. Yet the proudly British group, who split homes between Cardiff and London – two cities that don't often get a forecast of "72 and Sunny" – actually grab a lot of influence from their surrounding environs, including the story behind their debut:
"It's about the Welsh exodus to Patagonia," the band previously told Dork. "The lyrics are like fragments of a conversation between two people debating whether to set sail to this unknown land in search for a utopia that might be real or imagined." One can apply that same concept to any fantasy-turned-reality: You never know how real life will work out. Apprehension and expectation flood our mind, just as Wylderness do our ears.
So tell us where we'll go
Or stay in watch TV
It's easier to say
When you live by the sea
Whether you're in a gray fog or already living in paradise, sometimes it helps to be whisked out of one's surroundings and immersed in imagination. Sit back, relax, and let Wylderness guide you through a dream with the sun-kissed vibes of their promising debut single – exclusively on Atwood Magazine.
— — — —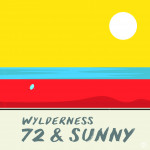 photo © Tom Betts
:: Listen to Wylderness ::