An end comes to one of K-pop's most internationally-renown legacy acts. 2NE1 (pronounced 21 or to-anyone) originally a four member band, debuted into the Korean music scene at a time when female groups were scarce.  Their innovative signature sound of hip-hop based beats mixed in with rock, pop, r&b, and even reggae propelled them to the forefront.  But now after 7 years of hits showcasing female empowerment and eclectic dance moves from "Fire," to "I Am The Best," and "Comeback Home" the world sadly bids 2NE1 farewell with the members parting ways in their finale single, "Goodbye" (January 21, 2017 via YG Entertainment).
Watch: "Goodbye" – 2NE1
---
"Goodbye," co-written by CL, the group's fierce leader, revealed in an interview that the song was originally meant to be a letter addressed to Minzy, a member who left the group last year to pursue her solo career.  Therefore, CL altered the lyrics to reflect the remaining members (CL, Dara, and Park Bom) ultimately deciding it wouldn't work anymore –disbanding permanently.
Let's note the song's melody was composed by Rook Monroe, one of the masterminds behind Rihanna's ANTI.  The music video also adds substance to "Goodbye" evoking the feelings from the members through a black and white screening showing the girls gazing at archived videos of themselves as a quartet.
"Goodbye" is an elementary down-tempo ballad that fuses constant guitar strumming in tandem with the poignant tear-jerking lyrics (in Korean with English words here and there the standard in K-pop songs).  Vocally, CL has vastly improved from her rookie debut.  She puts her fluid rap skills aside to croon the sorrow she felt when writing this song.  –She said in an interview with her record label YG, she cried writing it.  In regards to Dara, she's always been a set of velvety vocals for 2NE1 enriching their songs and she doesn't disappoint in "Goodbye."  On the contrary Bom's soprano has always served as the powerhouse vocals for 2NE1 and she eloquently hits the high notes again in "Goodbye."
(Lyrics translated to English)
Don't go
Don't say you're gonna leave me
Don't leave me behind in the memories
Don't look at my tears that can't hold onto you
Just don't go
Don't be deceived
Don't fall for the temptation
Nothing lasts forever
When winter passes, spring will come again, you know this
Just don't go
CL vocalizes the opening lyrics expressing remorse for deciding to move forward as she looks back at memories the group shared together.   She and the rest of the members don't want their journey together to end but it's too late to turn back.   "Nothing lasts forever" is an age old universal theme that is never really pondered about until you lose something treasured –for 2NE1 it's clearly leaving one another after 10 years of companionship stemming from their pre-debut days.
When today is over it feels like tomorrow will be different
Will my life be ok without you?
Dara's delicate vocals sing the short yet thought-provoking bridge of "Goodbye."  She's asking herself what will the future hold when her fellow members aren't there to support her.  Although the eldest, Dara was known as being the most immature of the group often seeking guidance from her fellow members.  These lyrics are fitting for her.
Until the day we meet again,
Goodbye goodbye
Until the faraway day when we meet again,
Goodbye, goodbye
Does anyone know, does anyone know
How it makes me feel
Until the day we meet again,
Goodbye goodbye
CL takes on round one of the chorus yearning to see her fellow members again in the future.   In English she croons "Does anyone know how it makes me feel," which is her expressing that no one understands what the members are going through and will probably never understand.  Annyeong the Korean word translated as goodbye, is repeated over and over again to signify that the members themselves are baffled and grief-stricken that this is really the end for 2NE1.
Don't believe it
Don't believe in the broken words that scatter
Don't let go of your small heart
Remember the promises we made together
Tears are falling
Don't forget
Even when things are hard sometimes, it's OK
When you wanna lean on someone, come to me
Though I can't be with you forever
It's just for a moment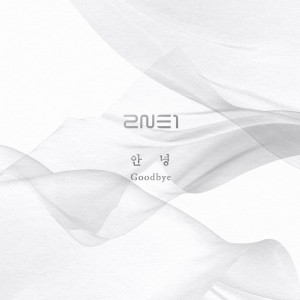 By the time Bom's verse hits it seems the members are now at the point of accepting their different paths: CL is preparing her statewide album with America's own music-mogul Scooter Braun, Dara venturing into Korea's film scene, and Bom emerging back into the public eye on social media after reflecting over a past drug scandal. In Bom's soulful tone she sings "when you wanna lean on someone come to me… it's just a moment." She'll always be there if the members need someone in at a moment's notice or in spirit if she can't physically be their shoulder to lean on. She knows it won't be like old times where they lived in a dorm, filmed a reality television show, and traveled on world tours.
In the outro, which is the chorus sung with CL and Bom trading off lines demonstrates the long-term dynamic of 2NE1: switching around the verses adding in a familiar yet new sound to their songs. Goodbye although evidently personal to the members of 2NE1, is sentimental towards listeners too. Its general meaning is about exchanging goodbyes with close friends that you know you won't see for a long time or in the worst case scenario a friend you'll never see again.
Blackjacks, the 2NE1 fandom, are still melancholy from the whole ordeal of 2NE1's disbandment but ultimately "Goodbye" serves as a fitting end to a remarkable run.  "Goodbye" upholds 2NE1's legacy as they entered the frontier paving way for more female acts to follow suit. It's fitting they chose January 21st, their lucky number, to release "Goodbye" as the world says "Annyeong" and thank you to 2NE1 for everything they did for K-pop and their adoring blackjacks.
— — — —
cover: 2NE1 © 2017
:: Listen to more from 2NE1 ::