Every Friday, Atwood Magazine's staff share what they've been listening to that week – a song, an album, an artist – whatever's been having an impact on them, in the moment.
This week's weekly roundup features music by Hailaker & S. Carey, The Northern Belle, Siv Jakobsen, & Louien, Show Me the Body, Dosh, Freddy Tyler Paul, Armani Jackson, PinkFiz, ROY3LS, The Casual Sexists, & Grant!!
•• •• •• ••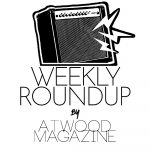 — —
—
:: "No Rush" – The Northern Belle ft. Siv Jakobsen & Louien ::
A wistful gust of wondrous, gentle folk, "No Rush" arrives like a warm whisper on the wind. The Northern Belle's first single of 2021 finds the Oslo folk group sharing the spotlight with fellow artists Louien and Siv Jakobsen, both of whom have graced Atwood's pages in recent years. A dreamy, wondrous song of personal connection and care, "No Rush" seems to usher in the radiant light of spring: It's an awakening, a rejuvenation of the soul and a reinforcement of those metaphorical bones we let lie dormant.
Morning comes upon us
I've got sunshine in my hair
The town stood still for several days
Now spring is in the air
Freckles on their skin
No sleep for the restless youth
The town is filled with sin
They feel like they've got nothing to lose
"After spending a lot of time alone and missing my band like crazy, I decided that this was the year to look beyond and seek out new adventures," The Northern Belle's Stine Andreassen recently told Atwood Magazine. "It felt like it was all meant to be when both Louien and Siv Jakobsen wanted to work with us. I love their soulful voices and also feel so at ease when they are around. It feels natural. I'm a huge fan of their work and they gave my song a new purpose. The song is about taking care of each other – as well as being patient and letting time take its course."
Sweet lover open your eyes
Remember those how kept you safe and gave you your life
Now stop for a second there's no need to rush
Just give it time if not for you
Then for someone else so they can smell spring again
It's time to wake up from our slumbers and meet a new day: "No Rush" can be the soundtrack to our personal healing, refreshment, and renewal.
:: "Wavepool" – Hailaker / S.Carey ::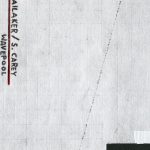 If you asked me a few years back, I would have told you that a collaboration between Hailaker and any member of the "Bon Iver camp" seemed inevitable. The indie folk project of Jemima Coulter and Ed Tullett has been trailblazing a new road in the electronic/folk space since late 2018, emerging as singular sound architects with a unique, ever-changing signature that reels in its audience and immerses us in wave after wave of compelling, emotionally-charged music. They share that space with the likes of Novo Amor, Dustin Tebbut, Hayden Calnin, and of course, Sean Carey – Bon Iver's drummer, keyboardist, and supporting vocalist, whose solo artistry S. Carey has itself seen the release of three hauntingly beautiful studio albums over the past eleven years.
It is with all this in mind that the Hailaker x S.Carey duet "Wavepool" seems inevitable on paper, and yet the song itself remains a stunning, beautiful surprise. Gorgeous and glittering from the very start, through the revelrous end, the song combines talents separated by 4,000 miles to make a fluid blend of ethereal and grounded sound. It's gentle turbulence – a song of connection, intimacy, staying power, trust, and more:
(it) Cools the nape, I'm bothered,
a loose delay,
then blushered.
Not the way
I wanted to behave. Count the days
and keel over.
"The track wasn't originally intended to be a Hailaker song, but it just kind of fell into place and fit perfectly," Ed Tullett tells Atwood Magazine. "Sean and Jem's voices dovetail beautifully." A moment of sonic and lyrical catharsis, "Wavepool" may have begun unintentionally, but today it fills the room with purpose, depth, and meaning.
If you be the canyon, I'll be the landing. I won't ask more.
You'll be the canyon, crass from camping, coursing dust, looming us.
You'll be the canyon, I'll be the landing. Land on all fours. Recall –
If you'll be the canyon, I'll stick standing, I won't last long before…
Some left, some drowned, some can't trace the hours.
Coalesce, bring about, night Floats in your house.
Be set, be crowned,
be not something else. Canvas! Be loud, handsome beyond doubt.
:: "Survive" – Show Me the Body ::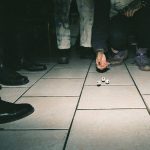 The New York hardcore group's rage is as pointed as ever on their latest EP, Survive. The title track opens with ominous guitar death knells, as vocalist Julian Cashwan-Pratt bellows "I never cry watching pigs die." As the tempo amps up to mosh pit-speed, Cashwan-Pratt's frustrations ascend to screaming heights, mourning lives cut short by police brutality. He questions "Blue Lives Matter" and "All Lives Matter" rhetoric by drawing attention to the hypocritical silence as marginalized community members are continually discarded, treated as subhumans. In the music video, people soberly work out in cramped apartments, evoking incarceration to reflect just how damning and inescapable it is to live under a police state, whether or not one is actually in prison.
Show Me the Body's outrage goes beyond their recordings and enthrallingly brutal live shows—they're actually doing the work to strengthen their community. With their collective, CORPUS, the band has helmed mutual aid efforts to assist other artists and community members during the pandemic as well as last year's civil rights protests. In addition to contributing to the CORPUS Mutual Aid EP, they've also led self-defense courses via Zoom. In a time of ACAB commodification and trite virtue-signaling (anyone remember empty chants of 'CONSENT! CONSENT! CONSENT!' on the latest IDLES record?), Show Me the Body is doing the most punk thing they can—not just talking the talk, but walking the walk. From providing outlets for frustration to tangible community aid and mobilization, they're truly a band of the people.
:: "If U Strike Me Down" – Dosh ::
"If You Strike Me Down" contains a brilliant blend of electronica, jazz and instrumental hip-hop, and yet still finds space for further experimentation. It is a heavily layered track that sounds as if three or four different songs were having a fluent conversation. Intense drums with complex rhythms kick things off and carry the composition to avant-garde territory. There are actually three different musicians playing or programming drums throughout the song. A silky smooth Rhodes and understated bass lines provide solid ground, while saxophones and trumpets play dreamy hypnotizing melodies. And if you were to take all those elements away, you'd still be left with a complete ambient piece of little sounds that give everything a sci-fi vibe.
Dosh is known for being an incredibly talented multi-instrumentalist, loop composer and solo artist, but here he is acting more as a band leader in the jazz sense of the term. He is directing eight musicians and twelve instruments to find the exact right balance between harmony and dissonance, control and improvisation, emotion and technology. "If You Strike Me Down" is the first single from Dosh's upcoming album Tomorrow 1972, out on May 30th via MAX / MIN Music. Judging from this six minutes alone, it promises to be a rare, innovative and special record.
:: "I'll Be Your Caffeine" – Freddy Tyler Paul ::
Singer, songwriter, multi-instrumentalist and producer Freddy Tyler Paul's new single and video for "I'll Be Your Caffeine" is a pure joy to listen to and watch. The song's tranquil vibes effortlessly pair with the California visuals of picturesque sunsets and palm tree lined streets. The highly captivating track draws listeners in with gentle drums and warm, inviting vocals.
The Chicago born, LA-based talent is known for soft music that emits pure passion. Pursuing filmmaking in high school, he always had a love for creative endeavors. When Paul began leading a local Chicago band, he knew music was his true calling and has stuck to it ever since. You can sense that deep love for his craft within this tender offering.
:: "Fresh Legs" – The Casual Sexists ::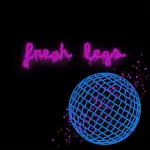 What's it like to be out on the dancefloor? A lot of us probably can't remember it that clearly anymore. But the Casual Sexists sure do. "The dancefloor is a complex arena," they say. "A place of communality, loneliness, euphoria, release, awkwardness, freedom, violence, transcendence, collapse. Above all though, it's a place where self-expression should thrive, unchallenged."
With any luck, we'll all get to reclaim that site of self-expression at some point in the near future. But while dancefloors may not be physically accessible just yet, there is definitely a way to make them come alive in your mind: Throwing on the Casual Sexists' wickedly infectious track, "Fresh Legs." It's the poppin' new work of a married couple duo composed of Londoner Ed Zed and New Yorker Varrick. They've been recording out of the latter's home studio in Brooklyn recently and recently concocted a vibrant electro-punk beat, which now serves as their vehicle to honoring "solo expression on the dancefloor." It's all too hot and futuristic to resist.
:: "Did I Ask?" – PinkFiz ::
Fizzing in punk energy and feminism, 18-year-old PinkFiz will inspire you to think about the importance of female consent. In her latest pop-punk banger "Did I Ask?" the artist pulls out the stops to make a cool, calm and collected vocal that sits atop a passion-fueled angry tune. Stating her mind, she mentions the sense of ownership that some men feel for a woman's body, putting them back in their place.
The track drips in punky bass lines, with a force of electric guitar strums and  stormy drums that scream power. "Did I Ask?" is definitely a surge of feminism from PinkFiz. She shares, "I am very passionate about fighting for equality and about making opportunities for everyone the same". This single couldn't come at a better time, in a world where sexual harassment is still rife. Acting as a voice for the people, this young musician is setting an example that we should all take note of.
:: "Out Of My Brain" – Armani Jackson ::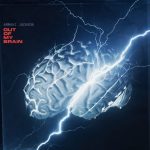 Most of us can connect to the feeling of being so emotionally drained by a relationship, that we have no choice but to leave. 17-year-old Armani Jackson's latest release "Out Of My Brain" details exactly that. Through his fresh beats and emotive vocals, you can really sense his pain as his mental health suffers due to the toxicity of the situation. All his songs are inspired by life experiences, and with "Out Of My Brain" his raw, sincerity shines through.
Jackson is more than just a musical talent. An actor as well, he spent the last decade performing with some of Hollywood's most prominent names. Whether it is music or acting, his aim is to always be a positive influence to his fans. In portraying himself in such an open and vulnerable way, he hopes his work will resonate deeply with others.
:: "Won't Give Up" – Grant ::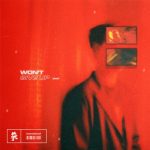 He may have left his hometown of San Diego for the moment, but Grant Boutin has remained true to Southern California (he's currently studying at USC) as well as the pulsing EDM that has defined his musical craft ever since he put out his debut single, "Reach," at age 16 in 2014. His latest offering, "Won't Give Up," features lyrics that match that the positive spirits reflected in the song's title. The single is also backed by an immensely exciting beat that soars freely, a reflection of the personal creative freedom Grant feels he achieved on this track.
"'Won't Give Up' really marks a turning point for me as an artist," Grant says. "Never before have I ever felt so in control of the entire musical process." He also is immensely appreciative of the work turned in by the track's co-author, RUNN, who has collaborated with Grant on multiple occasions, including the recent single, "Fix It." "I couldn't have made this song happen without [her]," Grant insists. "Every session together feels really very natural and her sense of lyric and melody is spectacular. We're definitely going to keep working together on future material!" Fans of quality EDM by budding young artists would do well to keep an eye out.
:: "Destiny" – ROY3LS  ::
Sister squad ROY3LS are here to show us the power of your destiny. Their latest single "Destiny" was written as a reaction to the scenes from 2020. The triple threat share, "After an uncertain year, Destiny is our response to how we are going to move forward in 2021 and how we are going to stay true to who we are no matter what the circumstances are around us."
Their single is a fire of might and will be sure to give you the motivation and spark you need to grab life and take it full force again. The song has a haunting atmosphere with brooding basslines and raindrop melodies, emitting a flash of rock grit combined with electro-pop vibes. The harmonies and vocals are smooth and pack a punch of female power. If you want a quick fix for a song to make you feel like a queen, then hit up ROY3LS.
— — — —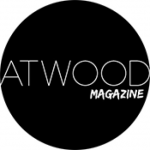 :: Weekly Roundup ::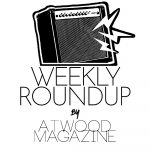 ---
:: This Week's Features ::
---