Atwood Magazine is excited to share our Editor's Picks column, written and curated by Editor-in-Chief Mitch Mosk. Every week, Mitch will share a collection of songs, albums, and artists who have caught his ears, eyes, and heart. There is so much incredible music out there just waiting to be heard, and all it takes from us is an open mind and a willingness to listen. Through our Editor's Picks, we hope to shine a light on our own music discoveries and showcase a diverse array of new and recent releases. This week's Editor's Picks features Paul McCartney, Jade Bird, Bad Suns, LOVA, half•alive, and Broken Back!
— —
"Get Around"
Paul McCartney
I feel more than a little funny featuring a Beatle in my Editor's Picks, but Paul McCartney's latest single warrants attention and I want to give it the time and consideration it deserves. Released just after the New Year, "Get Enough" is a nostalgic reflection on the past and present full of lovelorn longing. Bittersweet and moving, the song asserts classic McCartney emotion while representing a unique foray into the world of minimalist electro-folk.
Put simply, this ain't your parents' Paul McCartney: With auto-tuned vocals and a sparse, transformative piano arrangement, "Get Enough" has the texture and temperament of a Bon Iver or 808s-era Kanye West piece. McCartney wails the chorus, repeating "Get enough, get enough, get enough of (Your love)… I can't get enough of you." He relies on his changing vocal temperament alone to convey the weight and importance of these words, stressing increasingly dire feelings with every new repeat. Meanwhile, the surrounding soundscape expands and develops over time, shimmering with elongated echoes and reverb that lend the song an increasingly ethereal nature.
Finally, the tension breaks into an entirely new melodic movement defined by release. Warm, celestial oohs cascade up in a breath of light; it's cathartic relief from the rest of the song's heart-heavy pain and distance. The words – spoken so low in the mix, that you can't tell whether it's McCartney or someone else – relay a message of uncertainty over change and forward-movement.
Ooo-oo-ooh
All of your love, all of your love
All of your love, all of your love
I think maybe I should, go back to nature, traditional
And reexamine the art that you've ever seen, tried and traditional
I think it's time we all go together
We all want more
Is this McCartney wondering aloud if he can nail a new sound, or is this his plea for fellow Americans (and indeed, the whole world) to unite and move forward, as one? "I think it's time we all go together; we all want more."
Having hit a new peak in this brighter section, "Get Enough" returns to its original piano-and-vocals chorus – only this time, McCartney isn't bathed in auto-tune; gently, his voice weaves up and down, expressing that same longing and love it did before, along with a new feeling: Gratitude. "Get Enough" leaves us in a state of grace, with a grounded sense of peace and contentment.
"Get Around" is the minimalist electronic ballad I never expected from Paul McCartney, and I personally think it's absolutely beautiful. The first time you hear the song, you'll be surprised and perhaps taken aback. Keep listening to it, though, because there's a spark of life there just waiting to shine.
---
"All the words my mother said, can't seem to get them out my head, everything becomes everything – you live, you learn, you love, you're dead!" Credit has to be given to Jade Bird: Whereas most songwriters (and their managers) stress brevity in lyricism, the Atwood artist-to-watch goes full-on nuclear in her explosive new song, "I Get No Joy." Bird's first release of 2019, "I Get No Joy" continues the defiant grace she's proudly exuded since last January breakout single "Lottery" took the world by storm. The past year since then has found the British up-and-comer emerging as a Rolling Stone favorite, refining her acoustic balladry skills ("Furious") as well as her raw explosive rock chops, with the latter winning audiences over through tracks like "Uh-Huh" and November's "Love Has All Been Done Before."
"I Get No Joy" falls into this second camp as well. A kinetic release of emotional unrest, the song aches with inner turbulence as Bird sings, sometimes at breakneck speeds, about the stress of overthinking and the frustration of searching fulfillment. She rips through a vicious third verse that asserts not only unrest and disarray, but also Bird's refined songwriting savvy:
I swear that I don't pay attention
If I did, would intervention come to me in a dream?
Or is that just what the directors and the pills and
Other deflectors would have you believe?
Psychotic, hypnotic, erotic; which box is your thing?
Fact how many days a week do you feel
Electric, connected, unexpectedly affected?
What do you need? What do you need?
She literally spares no breath, and as a result the song feels all the more authentic and real. "I Get No Joy" reaffirms Jade Bird's place as a rising star as she starts the year off in a blaze of sonic glory. Jade Bird's self-titled debut album is out April 19!
---
Bad Suns have always identified as an alternative and indie rock band, but somewhere over the past year or two, things seem to have clicked into the place more than they ever had before. Having parted ways with Vagrant Records and signed a new deal with revered indie label Epitaph Records, Bad Suns reintroduced themselves late last year with the song "Away We Go," following that up this week with the infectiously catchy "Hold Your Fire."
The second single off their upcoming third album Mystic Truth (out 3/22), "Hold Your Fire" combines Bad Suns' charismatic dreamy pop sound with an invigorated guitar-rock passion. Sonically expansive and lyrically mature, the song feels as fresh as Bad Suns' introductory Transpose EP felt six years ago. The band demonstrate restraint, both emotionally and musically, as Christo Bowman recognizes and accepts the bittersweet end of a relationship.
Neither happy nor sad, "Hold Your Fire" dwells in an emotional in-between as it asserts control and continuity: "No, I'm not at the end of my rope, on the contrary," Bowman croons repeatedly in the outro. If anything, this song stands as a testament to the band's unwavering talents and commitment to themselves: Upbeat and expressive, "Hold Your Fire" finds Bad Suns returning to the fore with renewed energy and endless passion.
---
Atwood Magazine had the honor of premiering LOVA's "Impress Myself" off her debut EP Scripted Reality late last year, describing the self-empowering pop song as "a pure self-love anthem radiating with confidence and inner strength." 20-year-old Lova Alvilde has returned with even more energy and enthusiasm on the impassioned "My Name Isn't," a feminist anthem all about asserting oneself and breaking gender divides.
LOVA sings with cool elegance as she challenges the male gaze, male dominance, and male privilege. "My Name Isn't" reaches its climax in an invigorating, identity-reclaiming chorus:
My name isn't "Baby"
You can not say whatever you feel like
I am not the things you call me
My name isn't "Honey"
I will always do whatever I feel like
Honestly, you don't own me
My name isn't "Yours"
My name isn't "Yours"
I said it about "Impress Myself" and I'll say it about "My Name Isn't": This is exactly the kind of music that deserves to go viral.
---
half•alive's new song "arrow" is a funky, fiery assertion of life's frantic pace and ever-changing nature. Dazzling harmonies inject feelgood vibes deep in our bones, even while lead vocalist Josh Taylor laments his inability to take control of any situation – be it love, or just the every day.
Life begins to happen when I plan something else
Trying to be somebody, but all I got was someone else
My plans always changing, always rearranging, no
Slow it down, release control, slow and steady, let me know
Life begins to happen when I plan something else
Trying to be somebody, but all I got was someone else
My plans always changing, always rearranging, no
Slow it down, release control, slow and steady, let me know
One doesn't have to dig too far on this song to appreciate half•alive have given us: Wily guitar licks pulse against a moody bass groove as the band invite us to lose ourselves to the dance. "The hardest place to be is right where you are," croons Taylor, "In the space between the finish and the start… it's the arrow in your heart." While it offers a lyrical clear plea for stability and guidance, as a song "arrow" evokes feelings of joy and movement. It's a happy-sad song – layered in heartfelt emotion, but also committed to not dwell in the deep end alone. As a result, half•alive's howl is also a cheer – and I'm still dancing.
---
I fall deep deep into myself
Swimming in the mud
I try to keep keep over water
One of the critiques on Broken Back's music is for me, what makes so many of his songs so good: Whether he's lamenting a loss or basking in love, Parisian singer/songwriter Jérôme Fagnet fills his music with effusive warm and a hungry beat. Charismatically and unabashedly Broken Back, "Young Love" is the artist's first solo release in well over a year, following his 2018 collaboration "Wonders" with Klingande. An indulgence of love and all its ups and downs, "Young Love" blissfully embraces youthful naiveté in approaching a blossoming romance. When faced with the option of holding back or surrending his full self, the artist chooses to go all in, knowing very well the ramifications of his decision – and doing it anyway.
Cause I am dumb enough
To know none of this makes sense
I won't grow up
Hold on to my innocence
I'm dumb enough
To know none of this makes sense
I'm young, in love
And a little bit ridiculous

Love has a tendency to hurt a lot, but as countless poets and songwriters will tell you, it's worth the pain. Broken Back relays a similar message in "Young Love," expressing little remorse in diving headfirst into the unknown. Excitement abounds not only for a new connection, but also for those who stick with Broken Back and his unadulterated excitement. "Young Love" has the look and feel of the Broken Back we've always known and adored, going back four years to his debut EP Dear Misfortune, Mother of Joy. His ability to remain consistent throughout the years, while expanding himself through collaborations and more, speaks to the immense pool of talent just waiting to be unleashed.
While I so often write about artists developing and changing, I truly adore how "Young Love" communicates everything I love about Broken Back.
— — — —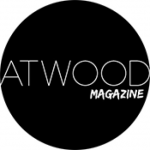 ---