Every Friday, Atwood Magazine's staff share what they've been listening to that week – a song, an album, an artist – whatever's been having an impact on them, in the moment. Here's this week's weekly roundup!
— — — —
— —
:: "When I Was Older" – Billie Eilish ::
I'm an unapologetically huge fan of Billie Eilish and think practically everything she touches turns into gold, but my favourite Billie Eilish is the sinister one, the one who knows you're a little scared of her and likes to play with that fear and provoke you, creating something enticing, beautiful, but haunting and daring. She showed this side of her on "you should see me in a crown", which was my most listened to song in 2018 according to Spotify, and channelled this darkness into her most recent release, "WHEN I WAS OLDER," a song inspired by Alfonso Cuarón's Golden Globe-winning film Roma. The song uses a line from the movie and sound effects taken directly from the film to create this meticulously produced masterpiece, which for me is the perfect example of how to unite different creative visions and artforms. This song has been on constant rotation for me since it was released (probably another early contender for most listened to song of the year) and I haven't been able to get it out of my head. Like the best songs, it's full of left turns, which include trap-influenced moments, Eilish almost whispering instead of singing into the mic, and layered, Bon Iver-like vocal moments that are very much appreciated. Eilish knows how to keep us on our toes, and with "WHEN I WAS OLDER" she does that once again.
---
:: "I Dream in Lines" / "A New Color" – Astronoid ::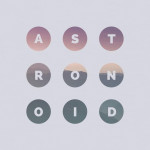 The first two singles "I Dream in Lines" and "A New Color" from Astronoid's upcoming self-titled album have been thrilling. They have the chugging guitars and pounding drums of bands like Deafheaven, in that they swell with a similar gorgeous ferocity, but vocalist Brett Boland relies on clean vocals that are more reminiscent of the high-pitched clean vocals of metalcore bands like Sleeping with Sirens. The band also has a touch of power metal's uplifting quality, reminiscent of Hammerfall or DragonForce's vocal melodies. Many of the most exciting metal bands today blur the line between metal and other subgenres, and Astronoid do so in a manner that has the pulverizing and thrashing elements that make metal so enjoyable, but with the swelling weight that brings it to another playing field.
---
:: "Toes" – Somebody's Child ::
The calibre of artists pouring out of Ireland is absolutely insane, with Dermot Kennedy and LAOISE being just two recent shining examples. Somebody's Child looks set to follow in their footsteps with the release of his stunningly inventive track "Toes," which follows his intoxicating debut single "Make You Alright." "Toes" features magnificently delicate songwriting which cultivates an almost indescribable emotional intimacy.
On the other hand, the track's multi-layered production adds a sense of epic grandeur which perfectly complements Somebody's Child raw, impassioned vocal. The track itself deals with the uncomfortably difficulties that can unfortunately begin to define a romantic entanglement. Somebody's Child combination of clever, introspective lyricism and intriguing production undeniably signals him as an one to watch.
---
:: Gorillaz ::
Alex Killian, Foster City, California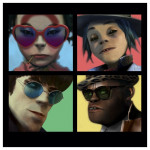 The first week of February is SF Beer Week, and since I work for Local Brewing Co. in the city, we've got a number of events lined up. One of them is a beer and music pairing event, where each of us chooses an artist and pairs songs from their catalog with beers we have on tap. I chose Gorillaz not only for their long, diverse history but also because they're the first band I truly sunk my teeth into. I was obsessed with the art and content from Jamie Hewlett almost as much as I was with the music, and in building my playlist and pairing tracks with brews I rediscovered my love for the iconic cartoon band. The pairing framework allowed me to view each of their albums and songs in a different light, and I discovered new favorites like "She's My Collar" off Humanz and "Hollywood" off The Now Now. I had yet to really dive into the latest albums because I was always going back to the classics (aside from "Saturnz Barz" – that's just a straight up banger).
Gorillaz have always been known for blending genres and musical elements unlike any other artist or band, and my appreciation for their innovation and precise, iconic branding became even more evident through the exercise. Needless to say Gorillaz will always be one of my favorite bands, and each of their albums will hold personal value for different reasons. Plastic Beach will probably always be my number one, but Humanz is fresh with a hip-hop lean while The Fall is lo-fi and contemplative. Demon Days saw their rise to fame, Gorillaz will always be the beginning, and The Now Now proves that after 20 years, there's still space to grow. Who knows what Damon Albarn will do next?
---
:: A Different Kind of Fix – Bombay Bicycle Club ::
Those who know me well should be aware of the immeasurable space Bombay Bicycle Club occupy in my heart. With that being said, the recent announcement of their return after an agonizing three-year hiatus was some of the best news I could ask for, and I've been revisiting their discography in celebration. From the naivete-driven angst of I Had the Blues But I Shook Them Loose to the gut-wrenching delicacy of Flaws, as a fan, I think the band's third LP married the personalities of the preceding albums in a way that remains effortlessly timeless to me nearly eight years later (oh my god, I'm old).
While Bombay may have ditched the quintessential London-hipster-rock grit on A Different Kind of Fix, the maturity in their production made way for a lot more experimentation. The band grew up, and the album came with enough refined composition and seamless variety to prove it. As a whole, the album is much more of an experience than the two that came before it, from the ominous, layered introduction to opening track "How Can You Swallow So Much Sleep?" to the haunting lullaby of a closer, "Still." In between, the tracks are just as catchy as they are enchanting. The ever-building outro of "Your Eyes" never gets old no matter how many times the title is repeated, "Fracture" hypnotizes listeners into a peaceful trance via stunning harmonies and loose snares, and — feel free to argue me on this — "Shuffle" just might be one of the best indie pop songs ever written.
---
:: "Siren 042" – Lala Lala & WHY? ::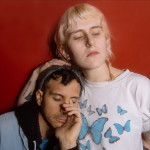 Lala Lala and WHY?'s collaboration on "Siren 042" is beyond seamless, having this atmosphere that is natural and authentic. Lala Lala's Lillie West introduces listeners to a story of living one's life with a sort of reckless abandon that is ultimately unneeded and unnecessary. Ignoring the obvious signs that life throws at one and foregoing better judgment. As the chorus hits, WHY?'s Yoni Wolf adds a hazy backup vocal job that provides a lot of impact within a short amount of time. The soundscapes of West and Wolf meld together on this track gorgeously, creating this mixture of dream-pop melodies and percussive beats that instill feelings of bliss despite the tough to swallow sentiments the lyrics present.
And I'm sorry I was evil
I don't do that anymore
I just copy other people
Try to forget what was before
The video that accompanies the track does an excellent job at presenting and showcasing the guilt one would have after ignoring one's better judgment. Viewers see West and Wolf running down empty streets and alleys while continuously looking back, as if trying to run from past mistakes, hoping that they will eventually be forgotten if they get far away enough. Lala Lala's lyricism that creates rhythms that get one wanting to sing along mixed with WHY?'s shimmering beats and guitar melodies have made "Siren 042" a standout single, and one that begs the question if people can expect more from the two. We certainly hope so.
---
:: 1929, Pt. 1 – KONGOS ::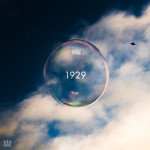 "Maybe we should both try something new," sing KONGOS at the beginning of their fourth album 1929, Pt. 1. The first in a three-part record series following the band's departure from Epic Records, 1929, Pt. 1 is an emotional record weighed down by the times. KONGOS' need for a fresh start shines through sonically and lyrically across a set of songs that can feel world-weary and tense at times – but hey, the US government's been shut down for 28 days; weariness and tension define our reality.
It is with all this and more in mind that the Phoenix-based South African brothers – perhaps best known for their explosive alt-rock song "Come with Me Now" off 2014's LUNATIC – attempt to redefine, or rather expand their musical identity. KONGOS have their moments of bombast, but the majority of the record is a softer rock experience. 1929, Pt. 1 is politically-aware and socially conscious, an album that captures so much of the divisiveness that's come to a boil over the past two years. Consider the lyrics to exasperated, driving opener "Something New"
How do we rise above this wall
And trust that we won't fall
I wanna hear something new
And I want it to be the truth
I want the real me and you
I know it doesn't have to be about Trump's wall; people have been using walls as obstacle metaphors for ages; but damn, the shoe fits! KONGOS perform this quasi-activism throughout the album, challenging "fake news," corruption, and the overall media environment. And while it doesn't feel good to have all these buzzy, triggering concepts regurgitated in music, KONGOS aren't lamenting without end; in fact, the arc of 1929, Pt. 1 is such that we do leave feeling inspired, if not renewed: By packaging individual and societal moments together as universal life lessons and challenges to be overcome, KONGOS encourage us to go out and seek our reset button – to figure out how we ourselves can rediscover our focal points, and just do better.
Beyond its upbeat and energizing singles "Something New" and "Pay for the Weekend," the highlights off this album are its softer, slow songs: "Wild Hearts" and "Real Life" are laudable exercises in humility and vulnerability that prove KONGOS can make just as much noise, with little to none of it at all.
---
:: "Marrow" – Jealous of the Birds ::
Northern Ireland's Naomi Hamilton, AKA Jealous of the Birds, has just released "Blue Eyes" (January 16) which is a straight to the point guitar track backed with sassy bassline but it's last year's "Marrow" that particularly captivates. A weightlessness directs the track, the listener bobbing along happily in the verses before launching into a floaty thoughtfulness with the chorus. Vocals are slightly husky in a calming way and, while lyrics are difficult to make out, poetic phrases will jump up playfully throughout. The song overall is said to be about finding ground between one's inner and outer worlds and balancing personal ambitions with larger goings-on.
How absurd to just live in this body
In this town and not South Nagasaki
Or anywhere else with a name
Unknown to myself
The new material by Jealous of the Birds comes in the wake of Hamilton graduating from university and deciding to fully pursue a career in music. While 2016's debut album Parma Violets is sweet indie folk, stripped back and colloquial in presentation, "Marrow" and "Blue Eyes" come across as more developed, both varying in their moods- one dreamy and the other intentionally raucous. The up-and-coming EP they're taken from, Wisdom Teeth, is due out February 1.
---
:: Nameless – Dominique Fils-Aimé ::
Dominique Fils-Aimé's album begins like a quiet prayer. If you hadn't checked the liner notes, you would never realize until the lyrics begin that the first track is a haunting, a cappella cover of Billie Holiday's classic "Strange Fruit." On her album Nameless (released February 2018 and inspired by Maya Angelou's famous poem "Still I Rise"), File-Aimé wanted to explore and embody blues and work songs to "understand how that music would make [her] feel and make [her] own representation of it." The album is almost understated and almost entirely acoustic, and much of it is a cappella – Fils-Aimé layers her soothing voice on top of itself, creating intimate little worlds of sound. The instrumentation is spare, filled with upright bass, a minimal drumset, and hand claps. However spare, though, her intensity is riveting. Occasionally, an electric guitar slides in, or on "Nameless," a spiraling violin. The production is dry and close, perfect for headphone listening. By bookending her album with "Strange Fruit" and Nina Simone's "Feeling Good," she pays homage to two of the most beloved matriarchs of black music, all while making her own mark as a unique and special musician. It's a beautiful album, and I've returned to it many times since discovering it a few months ago.
---
:: "Leather Jacket" – Hyukoh ::
Kpop (Korean pop, if you're somehow out of the loop) is insurgent right now. Kpop is a dominant force in East Asian countries, but groups in the genre, like BTS and TWICE, are so infectious that they're now selling out shows to Western audiences. The combination of impeccably choreographed performances, songs literally manufactured for mass consumption, and deeply shady record labels has made their meteoric rise inevitable, and extremely contentious.
So that makes it all the better when groups like Hyukoh, a guiltless, profoundly genuine indie rock group from South Korea, manage to break through the film of highly produced, shiny pop. I discovered them through an Outline article titled, "America loves K-pop. What about K-rock?" After jumping around their discography for a few days on and off, I discovered one song that threw embers on my old indie rock passion and set it ablaze.
"Leather Jacket" [Hangul: 가죽자켓] has a deep rebellious ethos. It reminded me instantly of The Arctic Monkeys' debut album. "Leather Jacket" has a sexy youthful swagger – unsurprising, given its title – but merges that arrogance with a profound earnestness that makes the song all the more endearing. And when I say swagger, I mean it literally: the song has a badass swung rhythm that comes through best in the chorus. Hyukoh's balancing act between self aware smartassery and willingness to be genuine really grabbed me.* Couple that with killer mid-00s Britrock guitar and drum work, and, seriously, this band brought back an excitement about indie rock that I haven't felt since 2011. Go give it a listen! *Based on translations, of course.
---
:: "Give a Little Time" – Fred Lessore ::
London based songwriter Fred Lessore's latest release: "Give a Little Time" welcomes you through a catchy cocktail of diverse instruments, coloured by infectious vocal melodies. Choosing to build tension throughout the verses through a minimalistic treatment, the song explodes into an exuberant chorus intersected by crisp highlights of guitar and ethnically diverse sounds. With it's light hearted musical arrangement juxtaposed by lyrics about yearning for consolidation, "Give a Little Time" is both earnest yet wildly comfortable and a lot of fun.
— — — —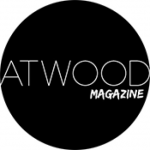 ---
:: This Week's Features ::