Every Friday, Atwood Magazine's staff share what they've been listening to that week – a song, an album, an artist – whatever's been having an impact on them, in the moment.
This week's weekly roundup features music by Miles Davis, Art School Girlfriend, Indigo De Souza, Gozé, Quiet Houses, DARKMINDS, Leah Blevins, Johnny Drille, Cale Tyson, Munnycat, Mirabai Ceiba, and Deanna Devore!
•• •• •• ••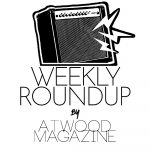 —
:: On the Corner – Miles Davis ::
While the name Miles Davis may throw up images of legendary movements like bebop, or 50s stalwarts Kind of Blue and Birth of the Cool, few people know he kept reinventing himself—and jazz as a whole—right up till his death in 1991.
On the Corner, released in October 1972, saw Davis dragging jazz into the funk age that was thriving thanks to the masters like James Brown and Sly Stone. Sprinkle in some of Ornette Coleman's freeform jazz and some of the mid-century advances in composing by the likes of Karlheinz Stockhausen and Paul Buckmaster, and you have quite the mix. It's not as chaotic as it sounds—but it does shift your brain frequency a little if you're listening properly. Davis still has his classic horn phrasing, but it's quicker, more upbeat and a lot more, well, funky. It's a style that suits him, and an album that shows he never lost it and was never afraid of change.
:: "Is It Light Where You Are" – Art School Girlfriend ::
Art School Girlfriend's latest single is a beautifully hypnotic, absorptive experience: The kind of song you can completely surrender to and lose yourself within. The title track to the London, UK-based artist's forthcoming debut album (out on 9/10 via Fiction Records / Universal Music Group), "Is It Light Where You Are" immerses listeners in a radiant mix of darkness and light, turbulence and calm. It's a powerful showing from Polly Mackey (aka Art School Girlfriend) – one showcases her production, instrumental, vocal, and songwriting talents all at once. Minimalist indie electronic and R&B elements (a la The xx, Beach House) engulf the ears in a moody and brooding outpouring of tender, intimate emotion, earnest longing, and unapologetic vulnerability.
She opens gently and unassumingly, her energy rising as a multi-textured, dramatic soundscape comes to life around her:
Lost my head there for minute
Found my way back, I realigned
Now we're left with something else
Won't you look back on me sometimes?
Lay your head here for an evening
I like it when you come around
You still move slowly when you're leaving
Won't you look back on me sometimes?
"This is probably my favourite track and video I've ever released," Art School Girlfriend tells Atwood Magazine. "The song wrote itself really quickly; it felt like I was chasing it. It's based around a phone conversation with someone I was trying to get over, someone who was in a different place to me both mentally and physically. The title 'Is It Light Where You Are' has a double meaning: obviously time zones, but also, my world felt quite dark to me at that point and I was trying to make it light." The single is released today alongside a fan-contributed video. "I put a call out to fans asking them to film the skyline wherever they were in the world, all at the same time — 8:30pm BST on July 2nd 2021 — to help answer the question: Is it light where you are?"
Is It Light Where You Are (the album) promises to be a stunningly ambient, reflective, and emotive affair – capturing what Mackey describes as "a year of seismic change" with lyrics "straight from the pages of her 2019 diary." Its title track certainly embodies our evergreen search for balance in turmoil and order in chaos, with the contrast of deep, pulsing sonics and fragile, up-close hushed vocals luring us further and further into Art School Girlfriend's world.
Where'd you call from tonight?
Are you feeling alright?
Is it light where you are?
How is it this time?
Are you thinking of things?
It still blows through my mind
It's ok now, I think
Yeah, I'm feeling alright
:: "Die/Cry" – Indigo De Souza ::
Indigo De Souza's second record, Any Shape You Take, is an indie rock mold decorated in Pavement tinsel and neo-soul rococo. To the point that it might irritate or infatuate with every other cut. Early on, "Die/Cry" will probably send listeners into search mode, as it's curling guitar intro ropes their interest until De Souza hits the chorus in 30 seconds or less: "I'd rather die, then see you cry, then to see you cry, then see you cry." Holy shit. She goes even deeper on the second run: "I'd like to die before you die." Holy shit take two. This songstress means business and she doesn't need much to start-up. Her voice carries the chorus, the guitar holds the verse and the drums fit between. De Souza and her producers add more proof that maximalism is a sound, not an instrument count.
Any Shape You Take doesn't aggressively stay in the box of indie rock either which is appreciated. It makes pointed efforts to expand her sonic capabilities, much to the point that they almost outsize the rest of the record. "Real Pain" screeches with a no wave inspired bridge, "Darker Than Death" hollers with the best of sadgirl rock and "Hold U" shifts De Souza into a nebulous lo fi indie sound replete with scuzzy funk guitar, pitter-patter bass and a rock solid percussion. It's an organic moment that moves so wholly out of the album's DIY milieu, a stranger to its own fellows in this well-wrought second effort.
:: the MUNNYCAT mixtape – Munnycat ::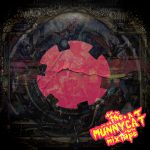 MUNNYCAT's EP, the MUNNYCAT mixtape, features a bold blend of dance, electro-pop and hip-hop creating a highly compelling eclectic release. The offering's quirky west coast tunes burst with powerful kick drums and intricate percussive textures. The new release was conceived during lock down. This upbeat EP celebrates finding purpose again within the pain. Through creativity, they have found a light in these dark times of losing loved ones. Though the tracks sound happy and positive there is an undertone of deep frustration and anger.
MUNNYCAT is made up of producers K808 & Khaledzou. The two are an unstoppable force, writing and producing music together as well as living with each other. They even shoot and edit all their own music videos. It is that kind of fierce dedication that has gained this noise-pop duo so much praise. They are concocting music that is out of the box and the MUNNYCAT mixtape puts their innovation on full display.
:: "Harp Lullaby" – Mirabai Ceiba ::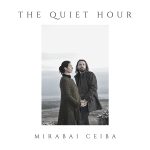 Not much in this world suggests an intimate, intricate beauty as the harp. Humans have invented many sounds and instruments that create, recreate and modulate them, but none has yet to match its tranquility. Some of them can achieve a mean arpeggio, some can flood a stereo channel with harmony, but none match the earthen inhale of notes skimming across a still lake. That's where "Harp Lullaby" will find you. Fingerpicked, plucked and awash with the shimmering water of a paradise heard but unseen—should you keep your eyes open.
And it's not for wont of trying that Mirabai Ceiba tests this aural theory; The Quiet Hour forgoes percussion in the pursuit of string suite after string suite. The closest you'll find is a bass cello pizzicato. Each tries a hand to match the absolute peace that is that harp. The duo find it in places too, "Ma," "Ra Ma" and "The Time Given To Us" all do a job supplementing with guitars, violas, violins and cellos. But then again, so does "Harp Lullaby."
Jamshied Sharifi performs a masterclass of layering these instruments one atop the other and then peeling all but one back, let alone to keep pace with simple lyrics. Where the lyrics are not so simple, the music suffers, trying to accommodate words to a harp just feels unnecessary. An intrusion to an erstwhile truth whereby "music expresses that which cannot be said and on which it is impossible to be silent." But when relegated to supportive roles, chants and chakras and hymnals, Angelika Baumbach and Markus Seiber blossom, wilt, die and rebirth time over time.
:: "Ocean Avenue" – Quiet Houses ::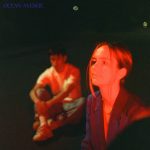 A far cry from the Yellowcard hit that shares its name, Quiet Houses' "Ocean Avenue" is a soft and sweetly stirring epic: An intimate indie folk upheaval and an elegant indie pop anthem all in one. Inspired by "mumblecore cinema, Phoebe Bridgers, and the sounds of late '80s pop music from Scotland," the song rises from hushed, whispered verses to soaring, energetic and emotional choruses brimming with the excitement of fresh connections and discoveries: Of embarking on an intimate journey with someone new, and seeing a relationship evolve in the process as strangers become friends. It's a thrill unlike any other, and Quiet Houses capture that magic adventure in "Ocean Avenue."
You could talk for Scotland
And I'm sure that you'd win gold
Maybe save it for the competition
Cos I've heard it all before
You know I'm only kidding
Finish your story we've got time to kill
I just wanna sit and listen
At the top of taxi hill
"We wrote 'Ocean Avenue' about meeting someone new and just being blown away by them, thinking they're just the coolest person in the world," Quiet Houses tell Atwood Magazine. "We're not really sure if the relationship in the song is romantic or not, and we don't think that matters. It's about the intensity of the whole thing and how significant those small guarded moments can feel."
The duo of Jamie Stewart and Hannah Elliott, Quiet Houses hail from Edinburgh and are currently based in Manchester. A seemingly unceasing slew of singles have seen them keeping exceptionally active over the past three years since their debut, even as the pandemic hampered so many others in the music space: In fact, "Ocean Avenue" serves as the first follow-up to Quiet Houses' recently-released sophomore EP Restless, which came out in March 2021 and features the songs "Haven't Told You" and "Bookmark" – their highest-streamed, most consumed songs to date. It's also billed as the lead single off their third EP Big Town, set for release in November 2021.
Radiating warmth and a kind of inner light, "Ocean Avenue" is charming and simply irresistible.
You sing like a siren
Someone strap me to the mast
Yeah you're a go getter
Running up the street in your faux leather
And silver boots
Calling up to the rooftops rallying the troops
I shoulda known better
But I left all my friends in the town centre
And followed you
Into the night down ocean Avenue
:: "Fragile" – Us and I ::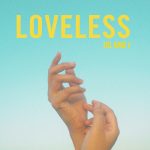 From Bangalore, this little extended player cites Chromatics, Beach House and M83 among others as influences and makes no bones about it. This album oozes trance-like states of synthy bridges and hypnotic electropop befit Johnny Jewel and Ruth Radelet. The duo of Us and I showcase an adept sense of style, from the dreamscape lyrics of "Fragile" to the seamless segue from "Butterflies" into "Phases." "Butterflies" is a dreamy swirl of cotton candy: a simple keyboard-and-piano melody-counter-melody aided by a somber organ. However, the arpeggios on the latter are worth the price of admission alone. Combined with the echoing melodic solos and "Phases" transforms Loveless into a synthwave shoegaze odyssey. Fitting with the death of Chromatics just this year.
:: "Need to Know" – Deanna Devore ::
Chicago and Toronto based artist Deanna Devore has a musical boutique of talent as a multi-instrumentalist, singer, songwriter, composer and producer. Her latest track "Need To Know" featuring D.Lylez, is a sleek late-night R&B track dripping with icy cool vocals. With a delicate, angelic touch on the rippling synthesized keys and a steady, dry beat, the track is composed of stunning harmonies and romantic piano travelling across the soundscape in a feather-like tenderness.
The track touches on needing to know if the other person your romantic energy is aimed at is being both reciprocated and felt. With a rush of hopefulness and subtle concern, the track is mostly doused in an aura of relaxing and amorous feelings. Devore is a super exciting producer shining the light for the females in the industry and is truly an inspiration when it comes to the creation of smooth and soulful, neo-soul R&B.
:: "'Til the World is Gone" & "Monument" – DARKMINDS ::
DARKMINDS have released two vibrant singles detailing the intricacies of love. "Til' The World Is Gone" boldly expresses being in a partnership for the long haul. Relationships are not only about cherishing the good times, but also pushing through the bad.  Vehement vocals soar over booming synths passionately highlighting the notion that love conquers all.
"Monument" focuses on a love so sturdy and strong it is like a statue. True love is something that takes time to cultivate, but build it up right and it can be so beautiful. Through piercing percussion, thunderous bass and tender tones that message is truly felt. The tune exudes so much raw intensity, drawing listeners in.
DARKMINDS consists of C4 (Trey Songz, Kelly Rowland,) and Daniel Ellsworth (Daniel Ellsworth & The Great Lakes, Chaos Emeralds). The duo is known for crafting music that seamlessly blends pop, hip-hop, soul, rock, and r&b. The fiery project bursts with originality, courageously captivating listeners.
:: "Loving Is Harder" – Johnny Drille ::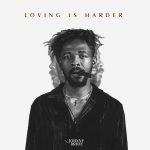 A smooth and smoldering ode to intimacy, Johnny Drille's latest release captures the raw vulnerability and emotional intensity of romance. "Loving is harder than they show you," he sings at the start of "loving is harder," the latest single taken from his forthcoming debut album, Before We Fall Asleep (out September 3, 2021 via Mavin Records). "You'll never know until you're bruised and burned. Four hours in a beer bar, our love been making a left downturn… I'm scared sometimes but then I trust you, that you would never hurt me." Love's multifaceted wonder comes alive through this dark and moody, moving R&B and Afrobeats immersion.
Dwelling in his own deep depths, the Nigerian artist surrenders to his emotions and lets them all spill out in a poignant, bittersweet chorus. As he showcases his sweeping vocal range, he also highlights his capacity to express strength through vulnerability and to soak up feelings in the spaces in-between:
All I want is you
Oh, I don't wanna lose you, oh yeah
Anything for you
Nne all I want is you, oh yeah
Oh my God, this my baby make me go manya
Oh my Lord, oh my baby set me on fire
Needless to say, Johnny Drille has something special coming next week. Previous singles like "Bad Dancer" and "Mystery Girl" have seen him at his best – mixing loe and pain, desire and longing, falsetto and chest voice – and through it all, Drille injects into his art a seemingly endless supply of beautiful, utterly unadulterated passion. His longing to connect beyond the studio – for his words to leap off the page, and touch our hearts – is evident in every utterance, with "loving is harder" acting as the latest in a long string of expressive, connective heart-on-sleeve overhauls of the self. Soulful and seductive, Drille is an indisputable artist to watch.
:: "Wish U Well" – Gozé ::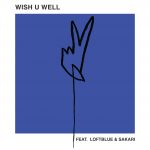 Swedish born, Los Angeles based producer Gozé has dropped a chilled-out, 90s flushed track "Wish U Well," featuring New York rapper LoftBlue and LA artist Sakari. The diverse production holds space for the polarity of vibes from the male and female vocals and rap, with a lurking tension and overall icy groove. The track carries an undertone of angst and strong feelings, but through Gozé's ultra-sleek production, the track becomes a cool and sassy track bursting with the flavor of 90s hints and a hip-hop atmosphere and sensibility.
Hoping to push out a new sonic aesthetic, the track brings a touch of nostalgia gliding under a fresh new feeling. Gozé explains, "I get inspired by songs that take you on a journey. I wanted the listener to feel like they start somewhere and end up somewhere else and at that point say 'wait, is this the same song?' to then bring them back home again." If you are after something different, but highly listenable, "Wish U Well" is the one.
:: "Alone" – Cale Tyson ::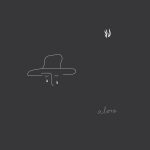 A tranquil and soothing dose of forlorn folk, Cale Tyson's "Alone" arrived earlier this year as the LA-based artist's first song in two years, and a poignant serenade for all those whose romantic feelings outlast the relationship. A bittersweet, unassuming (and deceptively nuanced and complex) musical lullaby built off a relatively simple guitar pattern, the track builds off those resentful and bitter emotions we so often try to push down and avoid at all costs; the result is not an explosion, but rather a heartfelt and raw cry from a broken heart that misses the piece that made it whole:
Darker the night, lighter you're feeling
Bed on the floor, moon on the ceiling
It's sad but it's true,
my trust doesn't lie with you
It's not fair to say, out loud anyway but
I don't think you're alone
Silhouettes in your home
Faded voices, dangerous choices
I don't think you're alone
"I wrote 'Alone' with the idea of a jealous lover in mind," Tyson tells Atwood Magazine. "It's from the perspective of someone thinking that their lover (or ex-lover) may be seeing other people and that thought slowly driving them insane. I first tracked the song in my apartment bedroom in Los Angeles with a simple arrangement of acoustic guitar, a scratch vocal, and some weird synth plugins I found on my computer. I ended up taking it into a professional studio and having some of my favorite musicians (Juan Solorzano, Aaron Stern, and Ben Lumsdaine) play over the demo, making it sound fuller and more coherent."
"We wanted to make it sound clean and pretty, but also keep the darkness that's attached to the lyrical content. That's where we got the idea for the descending glockenspiel line that happens in the choruses and instrumental section. All in all, the music was able to match the vibe of the lyrics, leaving us with a gentle yet dark portrayal of the song I'd written."
Pay no attention to the lyrics, one might think "Alone" is a dreamy slumber or a dulcet love song: It certainly fits the bill, sonically. The beauty of this song is its layered complexity, and Tyson's willingness to marry difficult emotions with easily digestible rhythms and melodies. "Alone" is hypnotic – and just maybe, within its embrace are the inklings of healing we need to move on from the past.
Aimless and wired, at night i've been driving
It's fuel for the fire my mind is igniting
The stories i'm selling, lies you've been telling
I know, i know i need self control but
— — — —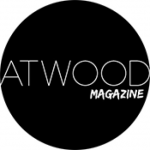 :: Weekly Roundup ::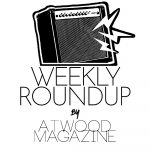 ---
:: This Week's Features ::
---