Atwood Magazine is excited to share our Editor's Picks column, written and curated by Editor-in-Chief Mitch Mosk. Every week, Mitch will share a collection of songs, albums, and artists who have caught his ears, eyes, and heart. There is so much incredible music out there just waiting to be heard, and all it takes from us is an open mind and a willingness to listen. Through our Editor's Picks, we hope to shine a light on our own music discoveries and showcase a diverse array of new and recent releases.
This week's Editor's Picks features Metronomy, Daisy the Great, Hembree, Yumi Zouma, Michelles, and Empath!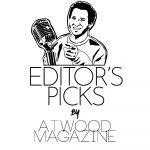 ---
"Things will be fine"
Metronomy
"Things will be fine." We've been repeating this reassuring phrase to our loved ones for years now, and whispering it to ourselves when we're alone. Even when the promise itself is empty – even when there's no proof, or no way to control a situation –  these words are moving, meaningful, and full of feeling. They hold considerable weight on their own, and yet they prove even more powerful in song – and I truly can't think of a more fitting mantra for the top of 2022.
Released on January 13th, "Things will be fine" is the calming second single off English band Metronomy's forthcoming seventh studio album, Small World (out February 18th via Because Music). A tender indie rock song rooted in the idea of maintaining optimism and hope in the face of anxiety and distress, "Things will be fine" truly speaks truth to power, and comes at a time when we need it most. With Joe Mount's hushed, up-close-and-personal vocals and a strong, driving backbeat, the track is comfort manifest. Metronomy's lyrics harken back to our first times feeling anxiety – "that teenage misery" – with a sort of hindsight's 20/20 mission.
I remember the first time that I felt this weight on me
Yeah, I was only fifteen
And just like the first time in that teenage misery
Yeah, I wish things were as easy
But I might save the day
Yeah, I might change the world
Things will be fine
Things will be fine
I hear this as a siren's song, acknowledging two full years of living in a pandemic. For me, Metronomy offer a pacifying message to keep calm and soldier on; that life is still moving in one direction, and one direction only. It's cathartic.
Yet the band's words themselves aren't necessarily tied to any era or event; rather, it's about what we do and how we react when we feel ourselves spiraling downward; when we hit that low, and lose sight of who we are and why we're here. "The sooner you tell someone, the better you will feel," Mount soothes in the second verse. "So please, put your trust in me. As soon as you do, I'll say when I've made up my mind – you know things will be fine."
Sometimes all we need is for someone else to offer that helping hand. It can be the blindest of blind faith, but knowing we're not alone is itself substantial.
There's even more personal depth to this song for Mount, whose final line "I try to forget that I was only your lover," sung right as the song fades, stings with an astounding amount of heartache. He describes the track and its accompanying video as "sort of pseudo role-play therapy session in which we all re-visit our teenage selves." There's more than meets the eye here, but perhaps what matters most isn't the original intent, but that a message of hope and healing has been put out into the universe. We can all feel a little bit better in listening to this song and internalizing its message, knowing in our guts that at the end of the day, things will be fine.
'Cause I might save the day
Yeah, I might change the world
You could be the one
To drag me out this hole
Yeah, I might save the day
Yeah, I might change the world
But I need you the most
Yeah, I need you to hold

Seriously. What a perfect mantra for 2022.
There must be some magic at work here, because I've had this song – and in particular, its vocal performance – on repeat for months now, and I can't seem to get it out of my head. A radiant, rich outpouring of passion and wonder, Daisy the Great's "Glitter" is pure sonic gold sent here to brighten our spirits: A dazzling beacon for our long days and nights, and a dreamy, inspiring alternative anthem with a message to let our inner light shine.
The lead single off this Brooklyn band's forthcoming sophomore album is hauntingly enchanting – an utterly mesmerizing experience. Kelley Nicole Dugan and Mina Walker blend their golden vocals through elegant twists and turns, swooping high and sweeping low as they take listeners on a joyride through a glorious, emotionally freeing all-nighter.
It's just dirt on the kitchen floor cold as an icebox
Fingernails tapping to the radiator hum
Yell out loud at an old bowl of cereal
I'll clean up if anyone'll come
Took down all the paintings hung up on the wall
My room is so much better off if I don't get involved
I neglected my plants to prove I would
Should've let the sun in, would've done us good
I paint my face with glitter in the morning light
I've been up all night, I've been up all night
I paint my face with glitter in the morning light
I've been up all night, I've been up all night
"'Glitter' is about a night when you can't sleep and you decide to stay up all night long," the band shared. "It's about the freedom, and chaos, and magic of being alone with yourself. It's about the courage and compassion of committing to seeing the messy parts of you as beautiful."
Lilting melodies and driving beats color a sweet, enchanting song with an ultimately enriching and hopeful message: One of embracing ourselves and our surroundings.
Sometimes glitter can be a coverup, but when used at its best, it's used to enhance the beauty that's already there. "Glitter" is about celebrating all that we are: Faults, flaws, and all. I encourage everyone to start the year off right with this alluring song and its uplifting message of self-love and acceptance.
This week's Editor's Picks is turning out to be all about inspiring indie rock, and Hembree's latest single fits almost too perfectly into that world. I've been a fan of (and have closely followed) this Kansas City band since their very first releases in the mid-2010s; their 2019 debut LP House on Fire was a long time coming (and, true to its name, a hot eruption of flavor and feeling). This year's forthcoming sophomore LP It's a Dream! (note the exclamation!) promises to be something of a more mature, cathartic and reflective reverie – and it's with that in mind that I gladly open myself up to the wonder and warmth of "Close to Me," a spirited anthem brimming with passion and possibility.
"'Close to Me' is a song that I had written a few years ago that just kept lingering in my mind," Hembree's Isaac Flynn explains. "After finishing all the demos for what became, It's a Dream!, I felt like the record needed a lift and a bit more optimism, so the band and I opened this song up again. It's a love song through and through with a narrative based in companionship. It's about devotion to whoever is down to pull you out of the dark, and get you through the strange times and all of life's struggles — that could be a partner, friend or even your dog. This one's for the ride or dies."
Where we're going, where we're gonna be
I will follow you, I will keep you close to me
There's no way of knowing how young hearts really bleed
I will follow you, I will keep you close to me
I've always been a fan of strong, searing optimistic outpourings: From bands like Young Rising Sons and Smallpools, to COIN, Jukebox the Ghost, The Royal Concept, and The Mowgli's, music like that is, at least for me, both energizing and inspiring. I can now add to that special list Hembree's vivid, vibrant "Close to Me," which will be on repeat for sunny days and darker nights alike.
"In the Eyes of Our Love"
Yumi Zouma
Starting the year off with an iridescent, sun-soaked anthem, Yumi Zouma are shining bright in 2022 – and they're sharing that light with all who care to join in their reverie. The New Zealand band's dynamic new single "In the Eyes of Our Love" is a beautiful, buoyant rush of feeling dressed up in glistening alt-pop garb – think New Years Eve 1999: It's a big blast for the biggest bash. Alternatively, I'd liken this song to a great big pile of sweet sonic kindling, and the match has just been struck: Sparks fly through the air in a seductive haze as warm guitars pop, roaring drums churn, and co-vocalist/keyboardist Christie Simpson sings a series of dreamy, catchy melodies.
They hit around midnight
Like hunting some prey
Consigning an evening to our darkest days
The crash of walls crumbling
It felt like a storm
Reviving the lives we had before we were born
I went sideways, I went back
And I looked for clues in every single moment of the past
I'm not trying to get you off track
I'm not silently declining into black
Even Yumi Zouma recognize this is one of their most explosive songs. "Recorded at 204bpm, 'In The Eyes Of Our Love' is a rip-roaring belter of a track and the fastest song we've ever written," Charlie Ryder says. "What started out as an homage to The Fast and the Furious: Tokyo Drift ended up as a love song set against a backdrop of torture and insurrection stoked by the Nixon administration, so if you like songs with two bridges and strong socialist leanings, then 'In The Eyes Of Our Love' could be the track for you!"
Beyond the band's clever lyrics and compelling lines is a spirit of release that grabs hold of our inner child, inspiring us to shout out loud as they rise into a resounding, uplifting chorus:
So don't give me fate
It's said and done
I'm not feeling brave here
When they're tying our tongues
I won't ever change
While blue in blood
Don't stop when the flames fall
In the eyes of our love
Speaking further with me, the band dove even deeper into how this song came about and what it really means to them. "'In The Eyes Of Our Love' was one of the last songs that came together for the record – probably at the point where we had more or less all the pieces in place, but we wanted to throw a firecracker into the mix, mainly just to see if it was possible to do something chaotic and rock 'n' roll without it not sounding like a Yumi Zouma song anymore," Ryder shares. "I guess we were conscious of needing to push our boundaries after releasing 3 EPs, 3 studio albums, and 2 cover albums of material, and wanting to push towards the side of higher beats-per-minute so that we had a song which would be fun to play live and make our shows just that little bit more intense on the next touring cycle. We wanted to push ourselves lyrically as well, as the song came at a point where the whole world was on fire with people either dying from COVID or protesting in the streets, so it felt silly to write about love or ourselves."
"I had heard that millions were fighting the military in the streets of Santiago after a raise in train fares, and that this was the tipping point after decades of government oppression following the US-backed removal of Salvador Allende in favour of Augusto Pinochet and the University of Chicago's brutal free market policies. We were seeing the idea that "you can never have too much capitalism" being taken to the extreme, with the erosion of a country's social safety nets and progressive income redistribution."
'I fell into a deep hole where it was all I was reading about for days , so when we started the lyrics to 'In The Eyes Of Our Love', I'd just discovered the guitarist Victor Jara, and how soldiers had cut off his fingers during the coup of 1973, shot him 40 times, and hung him up on the street outside the national football stadium. All Yumi Zouma songs are more or less a mish-mash of whatever we're all thinking about at the time, so it just so happened that this track ended up as a 204bpm banger about the terror of the Nixon administration. We always try to fit some kind of left wing clarion call into each record, so for 'Present Tense', this was it!"
What can I say, other than that I'm utterly smitten? A band excited to expand their horizons; a song full of inspirational feeling and a revolutionary fervor; and an undeniably strong beat? "In the Eyes of Our Love" is a winner through and through,
There's an almost mystic quality to Michelles' "Illusions;" a subtle darkness paired with a charming warmth that breaks through, seeping under the skin. The lead single off the Chicago band's forthcoming third album The Empty Promises of Rock and Roll – a compelling title, if ever there was one – is a kind of groovy hypnosis: A steady rock pulse engulfs the ears as Michael Daly and co rise and fall with passionate fervor. I'm not always one to make comparisons, but hearing this song, I can't help but think of it as pairing MGMT's psychedelia perfectly with The Smiths' raw candor and heart-on-sleeve sincerity.
Daly founded his Michelles project as a near-solo project (along with drummer Ryan Farnham) in 2013. Since then, Michelles have released two LPs, expanded their (its?) sound, and evolved considerably in scope. Their latest track is cinematic and complex, and yet still so true to the band's indie rock roots.
"'Illusions" was one of the last songs written for the album," Daly says. "Lyrically, it dances around the idea of the masks we wear, literally and metaphorically, the desire to transcend these disguises, and how on some days it really does feel like the sky is falling, but you have to have some lingering faith in the universe just to get up and do it all again."
The Empty Promises of Rock and Roll is set for release on March 1, and promises to bring both some heat and some more charismatic magic. I, for one, can't wait to hear what Michelles have in store.
If ever I feel particularly tense and stressed, I'll be going to Philly four-piece Empath for that release and relief. The noise-punk band's first track of 2022 starts with about 30 seconds of straight feedback; it's the kind of intro you would expect to hear at a concert, but not necessarily on a record. I don't think music can get much "rawer" than that, in the purest sense of the word – and I absolutely love it.
Combine this opener with Empath's visceral, radiant upheaval of a chorus, and you get the emotional sweeping roller-coaster that is "Passing Stranger." Following last year's "Born 100 Times" and "Diamond Eyelids," the third single off the band's forthcoming sophomore album Visitor (out February 11 via Fat Possum) is unapologetically and delightfully dynamic in the best of ways. It's hard; it's heavy; it's awash in cool waves of colorful synth and guitar action. Empath (by the way, what a great band name!) drag us deep into their world and force us to feel.
You used to ride in the back seat with the windows wide counting the leaves the radio played blues
all day, used to know a girl who lived just down the street
at 17 you heard she had a child and in a few years she would overdose and die
When you go back you can't unsee and remembering is like pulling up weeds but you're laid in
the grass trying to think you say to yourself you know you got to believe you're right
In your small hand you held the figurine felt the broken glass and counted every piece you cried
until your knees were weak you would never tell and no one could ever see
Just like when you were a child leaving the house with the windows wide
"The beat was inspired by druggy Velvet Underground drums, on top of which Randall [Coon] began improvising a heavy tremolo on his synth. [It's] one of the slowest songs we've ever written without an abrasive moment. We finally got to do a fade out," Empath's Catherine Elicson explains. "This song was written in a similar way to 'Diamond Eyelids,' i.e. collaging together memories."
"This time I pieced together different memories from my childhood, some idyllic, some difficult, but as if it were a story about someone else returning to their hometown. The melody of this song was actually in a really old iPhone voice memo that I had made and forgot about. When I re-listened to it after a year or so, I was like damn this is catchy I gotta finish writing this one. I also wanted a song where I could bust out my sweep picking in a non-cringe way. I hope to be considered at the vanguard of sweep picking in pop music, thank you."
"Passing Stranger" is a lush, eruptive overhaul flush with feeling and layered in moody, hypnotic sound. It's demanding, yet lilting; a kind of anti-anthem that leaves us feeling winded and weary, like our souls have been put through some kind of ringer. With this song, Empath have brought a dreamworld to life – and for that, I thank them dearly. Out in just a few weeks' time, Visitor may very well now be one of my most anticipated albums of the year.
— — — —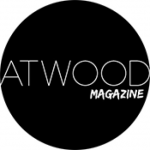 Editor's Picks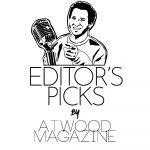 ---