Nostalgic and relatable, Gene Micofsky's "Letter to Springsteen" is a depiction of New Jersey told through his own experiences.
—
We all probably have a music based moment that turns out to be mind altering; when you're watching a band or musician live, for example, and the song's power stage dives into your core, widening your eyes and changing perceptions. Similarly, it's common to have a love-hate relationship with the place you grew up, having never appreciated it but suddenly, when older, realising that there's beauty to the things you once didn't care for. Sometimes these two things may be interlinked, the lyrics and sound of a song recalling memories and filling us with nostalgia.
Made new friends on a hot summer weekend
Playing tackle football in the back of the yard
Born in the USA cassette tape playing
And riding in the back of the family car
I didn't care for that tape or that town, I was above it all
Listen: "Letter to Springsteen" – Gene Micofsky
---
Atwood Magazine is proud to be premiering "Letter To Springsteen," the second single off singer/songwriter and composer Gene Micofsky's upcoming debut album, Amusia (independently out October 12, 2018). The song is an ode to New Jersey, formulated through childhood memories: The emotions of living there, the people encountered, the experiences that have impacted Micofsky's life. Bruce Springsteen, being a native of the state with a back catalogue delving deep into its everyday, was a natural influence both musically and lyrically. An easy-going reflective riff in the style of "Growin' Up" introduces the opening verse while the chorus, with its uptempo piano and toe-tapping beat has the vigour of tracks like "Badlands," and "Two Hearts."
Micofsky's background in composing for film and tv has meant storytelling and building an atmosphere is core to his work. Here we become a child relocating to the suburbs, having things forced upon us but pushing them away. As we get older and see those things in a new light, whether it's an environment or the music once discarded, we become defensive and appreciative.
"Although I performed the lion share of instrumentation on "Letter To Springsteen" (lead vocals, guitars, bass, piano), I still wanted it to feel like you were rocking out to a band," Micofsky tells Atwood Magazine. "It is definitely one of the more straight-forward productions on the record. It was really important to me that the music didn't get in the way of the story."
I was 11 years old when we moved to the city
I was told a change would do us good
I couldn't know just how hard it would hit me
I tried to make it all as difficult as I could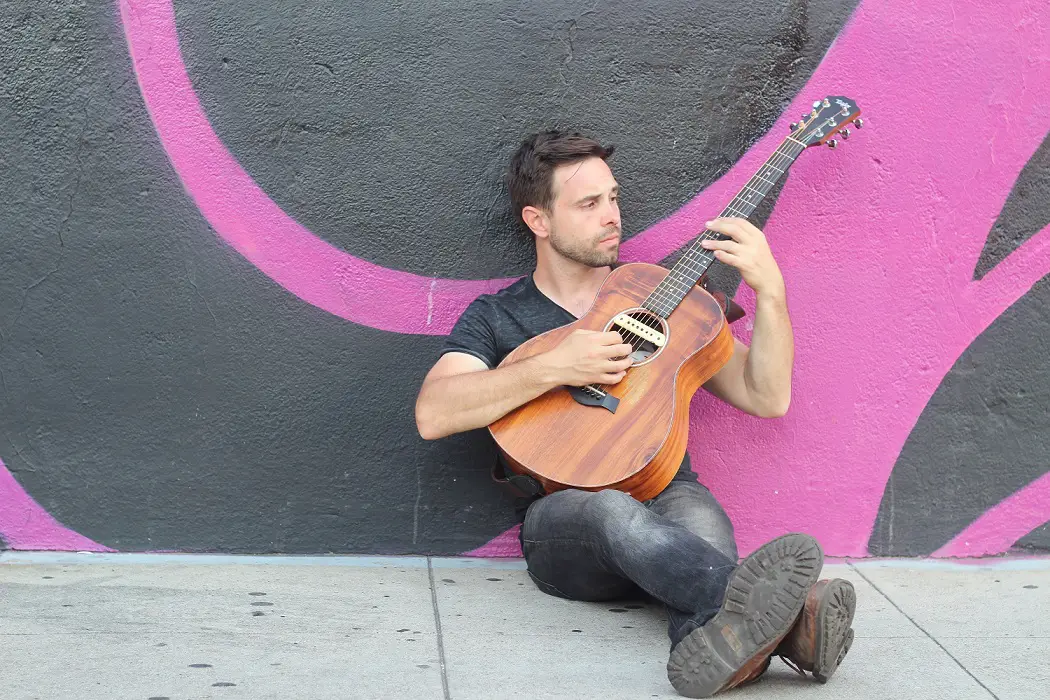 The most personal aspect, however, comes in his description of seeing The Boss live. Musicians are constantly influenced by other people, surely having moments when they've been in awe, but this is a topic that's rarely touched on in songwriting. At least not with the level of specificity in "Letter to Springsteen." We are made aware of the location, the song, and Micofsky's persona in relation to it.
"I wasn't really a fan of Springsteen (or suburb life for that matter), but became a convert after seeing him perform at the Giants Stadium in 2009," he explains. "A rare life-changing concert experience. He debuted a song called "Wrecking Ball" that night, written in honour of his final show there before they tore [the stadium] down. I made a reference to this in the third verse."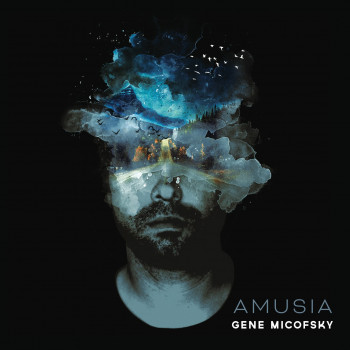 It was Giants Stadium in 2009
I was an outsider pretending
I could walk the walk
Bought a few records,
tried to get into the spirit
Listened to Born to Run
maybe a couple of times
Wrecking Ball hit me
and I was converted
When he took to the stage
like a minister on fire
Left me thinking about that old car
Reminiscing good times,
they don't seem so far
The rest of Amusia, due out next month, has a bluesy, country, classic feel with a myriad of other orchestral influences. The majority of the it was recorded in The People's Music, a small studio in Van Nuys, California, and was pieced together with elements from guest performances as well as himself. "As a result, the songs at times (and intentionally so) feel more like orchestrated arrangements than traditional band numbers," he tells Atwood Magazine. Fundamentally though, Micofsky's appreciation for instruments and how they can be layered together are approached in a way that can fully encompass his singer-songwriter side, as opposed to the creating for films and brands where the narrative is less focused on him. The latest single perhaps epitomises this approach.
"Wrecking Ball," featured in the lyrics, is another ode to New Jersey but the highlighting of resilience and political turmoil has made it a soundtrack to working class America. "Letter to Springsteen" can be seen as also representing something broader but, rather than filled with anger, it's a reminder of the gentleness that comes alongside connections with music.
Amusia is due out October 12. Stream Gene Micofsky's new single "Letter to Springsteen" exclusively on Atwood Magazine!
— —
? © 2018
single art © Gene Micofsky
album art © Lucy Dyer
:: Stream Gene Micofsky ::