It's difficult to ignore the angst and emotional outpour within Amy Shark's new single, "Adore." Amy Shark is a singer/songwriter, filmmaker and producer from the Gold Coast, Australia and her debut EP, The Little Sleeper is due to be released 16th September. Being recently announced as a Triple J Unearthed Featured Artist of the Week, it seems Shark's self-described "brutal honesty" is just what makes her tracks so engaging. Put simply, "Adore" possesses a unique, addictive ambiance that demands you to think about your first emotional infatuation.
Get me a drink I get drunk off one sip
just so I can adore you
I want the entire street out of town
just so I can be alone with you
Now go when you're ready my head's getting heavy
pressed against your arm
I adore you
Watch: "Adore" – Amy Shark
[youtube=https://youtu.be/Y-IoluTnuKs?t=0s]
---
It's a situation that most will find themselves in, and it is usually during those years filled with emotional confusion and chaos. Shark's lyrics are incredibly relatable, and it is this familiarity, or flashback to such raw, innocent surges of feelings that rip those emotional shortcomings open. Shark describes the track as a tribute to those that are "crushing hard," and ultimately wants to instill confidence in those who feel like they are trapped in a world of emotional turmoil.
I kick the gutter in tight shorts, basketball courts
Watch me watch him talk to girls
I'm known as a right hand slugger
Anybody else wanna touch my lover
This track can just as easily be a cry for emotional intimacy within a relationship that has gone stale as well. "Adore" makes a complicated situation simple and highlights what you're craving: connection and intimacy with the one you love.
Whilst there are no big vocals, it's the raw, sensitive connotations that can be found within Amy Shark's voice that add another level of depth. The track could be described as being too linear and anti-climatic, but that's just the point. A crush, especially one of your first, remains just that – a constant reminder of intense feelings – but also you face the very real, unfortunate dilemma of it going nowhere fast.
With "Adore," Amy Shark gives you three minutes to travel back to a time where you would do anything to stand next to that one person who made you breathless, except this time around you get bittersweet revelation without the angst.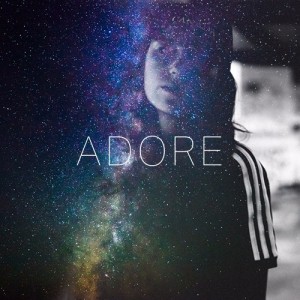 Watch: "Adore" – Amy Shark

[youtube=https://youtu.be/Y-IoluTnuKs?t=0s]