Atwood Magazine is excited to share our Editor's Picks column, written and curated by Editor-in-Chief Mitch Mosk. Every week, Mitch will share a collection of songs, albums, and artists who have caught his ears, eyes, and heart. There is so much incredible music out there just waiting to be heard, and all it takes from us is an open mind and a willingness to listen. Through our Editor's Picks, we hope to shine a light on our own music discoveries and showcase a diverse array of new and recent releases.
This week's Editor's Picks features Julie Kuhl, Tancred & Jenny Owen Youngs, two blinks, i love you, Pomme, Angelo De Augustine, and Bad Posture Club!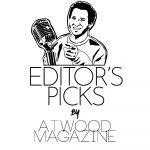 ---
"Lonely Freaks"
Julie Kuhl
Jazzy, juicy, and altogether groovy, Julie Kuhl's "Lonely Freaks" is as achingly soulful as it is utterly smoldering. A standout song taken off the German singer/songwriter's new album Born with Nostalgic Bones (out November 25 via Jazz Montez Records), "Lonely Freaks" showcases Kuhl's talents as a vocalist, a storyteller, and an arranger: Gorgeous guitars and shuffling drums set a softly stirring tone alongside smooth brass and a string quartet, all of which support and enhance the impact of Kuhl's stunning, seductive singing.
We are some lonely freaks
trying to seek a lonely freak
because we, we don't wanna be
alone with our thoughts because they are too smart
and they are killing us
So we daze our brains
cause they contain
The sad, yeah the sad truth
We have absolutely no use
"Falling in love, drug abuse/addiction, working, having plans and goals. Is the reason why we keep us busy with all of that, that we can't simply live with our own minds? 'Lonely Freaks' pairs deep lyrics that make you ponder existence with a soulful lightness in the melodies and instrumentation: A feel-good song about feeling heavy," Kuhl tells Atwood Magazine.
"Never in my life have I made something that I put so much work, effort and love into," the 17-year-old artist says of her overall album. "There's nothing I've been able to identify with like this before. And honestly, nothing I'm so proud of."
From the intimate acoustic aches of opener "July" to the atmospheric elegance and pure heat of "Ciara," Born with Nostalgic Bones finds the artist coming into her own with vulnerability, passion, conviction, and drive. While the entire effort is well worth the listen, "Lonely Freaks" remains a personal favorite and an instant standout, as much for its smoky, soothing sonics as for its poetic, provocative lyricism. Needless to say, Julie Kuhl's music is here to keep us warm this winter season.
Oh what is it about us
That we go nuts
when no one's around us
My worst enemy is me
and my ability to breathe
So we daze our brains
Cause they contain
The sad, the sad truth
We have absolutely no use
And I never really knew
why humans are so blue
but it just feels right to me
cause why would we be happy
We overheat on our own abilities
Oh those lonely freaks just all need some sleep
"Mirepoix"
Tancred & Jenny Owen Youngs
Tancred's Jess Abbott really has hit upon a beautiful metaphor in her recent single. Released in late October, the tender, flavorful "Mirepoix" explores our interconnectedness and shared commonalities with subtle nuance, captivating instrumental warmth, and stunning, cinematic grace. Together with singer/songwriter Jenny Owen Youngs, Tancred weaves a dreamy, glistening soundtrack to connection full of ethereal atmospherics, richly radiant vocal harmonies, and lush, hypnotizing melodies. The result is an utterly alluring alt-folk lullaby that effortlessly whisks us off into reveries of our very own.
Mirepoix
Simple and small
Something so familiar in us all
Partial and raw
Finding who to share with
Aren't we all
Simple and small
Together at the table til we're gone
For Tancred, this track truly is years in the making. "It's the first new music I've put out since my last record, Nightstand (2018)," Abbott tells Atwood Magazine. "I started writing 'Mirepoix' in 2019, one night while I was cooking dinner. I was cutting up vegetables when a song idea occurred to me, that we all share the same pieces and parts, all mixed up, like mirepoix. I put down the knife and ran out of the room to find a guitar and ended up writing most of it in that one sitting (dinner was not ready on time)."
"Later on in 2020, I decided to finally finish the song. It just needed a little something at the end, some kind of release, something that the bridge could build up to. I asked Jenny to brainstorm with me and she came up with a great guitar part, and we added some lyrics. We tracked it all at home and Jenny added some very cool production to the instrumental break. Finally, I sent the song to John Mark Nelson to produce, mix, and master it. In 2022, after three years, 'Mirepoix (Ft. Jenny Owen Youngs)' is finally ready for listening."
The taper burns
For so long
It goes out
And light is gone
All our days
Incomplete
Empty space
'Til we meet
The taper burns
For so long
It goes out
And light is
In the end, aren't we all just a collection of diced veggies? A mix of aromatics, brought together in a pan and cooked to perfection in our own special form and fashion? "Mirepoix" is singular and superb – a song with a sprinkle of spice, some bits of sonic zest, and just a dash of magic that opens us up to the endless wonder in our everyday lives.
Mirepoix
Cold nights are long
But nothing lasts forever after all
Together at the table til we're gone
Together at the table til we're gone
"i love you"
two blinks, i love you
Move over pizzagirl, and hello two blinks, i love you. The exciting new musical project from Liverpool-based songwriter Liam Brown introduced itself this past month with the eponymous "i love you," a heart-on-sleeve outpouring of raw emotion and radiant, tempered indie rock filled with passion and purpose.
There's just one thing
I love you
There's just one thing
I love you
And it tears me up, to be honest to me and someone
And it tears me up, to be honest to me and someone
"two blinks has been a product of about a year of planning and writing behind the computer. I think in that time, a lot of things started to become a bit more clear about how I'd want to see myself and my music going forward," Brown tells Atwood Magazine. "I started pizzagirl five years ago and as five years go in your early 20s nothing is permanent and everything changes rapidly, just as my taste in my own songwriting. I have such an affinity for natural and real life sounds and probably a bit more earnest songwriting. I was very keen on being a bit more left-field and kitsch when I was 19 and started pizzagirl, and I don't feel that at all now; I feel a lot more focused and consistent creatively now to warrant a new project, and I think it shows itself in the writing and production of what I've done for this band over this year, which I'm excited to share!"
Between a catchy, shoegaze-y alternative guitar pattern that instantly recalls the likes of Goo Goo Dolls and Blur, and his own hot-on-the-mic, intimate whisper-like singing, Brown captivates and enchants on a song that proves as catchy as it is cathartic. For him, this song felt like an obvious choice to be the introduction to this band.
"It's as direct as it could be really – it's not wrapped in ambiguity for what this project is, it demonstrates the natural sonic palette of this band and the quite honest songwriting which is super important to get across first and foremost, I think. I also really like the song," he says. "I think it's a bit of a comment of my feelings of love and how complicated that can feel and how it can almost be an inconvenience to feel such strong feelings at times, and having feelings of being vulnerable and confused just navigating that process."
He adds, "I like the acoustic guitars a lot in this – I feel like they're super textural and make it feel quite sloppy and charming if that makes sense. There's a collection of flutes at the end that open up the outro that I think are really nice, with some bird chirping sound effects to put you in the scene of this song."
I love you so much it hurts
I love you too much that's worse
One day you're gonna kill me with your love
With the love
One day you're gonna kill me with the lack of your love
With the lack of your love
Just like love itself, "i love you" is dreamy, dazzling, and downright beautiful – and damn if it doesn't hurt in all the right ways. two blinks, i love you has introduced himself with equal amounts of charm and churn: The aching emotions at the heart of this deeply vulnerable piece of music speak to an artistry, and really a human being, ready to give his full self over to every song. We always had fun with pizzagirl, and now we're already falling for two blinks, i love you.
A lilting lullaby of empowerment and independence, Pomme's "very bad" aches with sweet acoustic wonder, the weight of the world, some painful truths regarding gender and society, and just a touch of the tongue-in-cheek. Part of an extended version of her recently released third album consolation, "very bad" finds French artist Claire Pommet – aka Pomme – flexing her English chops (which she does, every so often) to pen a powerful and (dare I say?) important song – one that continues a long and ongoing conversation about feminism and what it means to be a woman in this day and age.
Don't you give a f***
I'm am not starstruck anymore
I hope you say my name
When you tell your friends
That you're a good boy
Now I have more money than you do
Does it make you feel like you failed?
I recall the last time I saw you
You looked very bad
 "'Very Bad' is a song that I wrote in 2021. It's about being a woman, growing up, realizing that when you're a young woman you are a target for older men, and that it's wrong," Pomme tells Atwood Magazine. "I wanted to speak about this in a funny way, in a lighter way, because I didn't want it to be dramatic, but more something kind of funny." The critical and the light-hearted coalesce in the song's chorus as Pomme sings, "I recall the last time I saw you, you looked very bad." The critique remains steadfast, and yet it's sugarcoated with wit and dry humor. The result is a musical pill everyone can swallow.
Don't you find it strange
To like girls my age, or younger?
I hope your sis is fine
When you see her face
Tell her that I love her
Now I have more money than you do
Does it make you feel like you failed?
I recall the last timе I saw you
You looked very bad
Taken on its own, "Very Bad" is exactly the kind of music we want to see and hear more of in the 2020s. Add to that a heartwarming, smile-inducing music video featuring the artist's golden retriever, and you've got a truly complete, dynamic package.
"It's a homemade DIY video clip, that I'm doing at home, with my phone and my dog, Pizzaghetti (the cutest and softest being that I've ever met)," Pomme explains. "It's kind of the opposite of what the song represents and what the lyrics of the song tell. So as we know the song is about toxic relationships, and the fact that men often get attracted to younger women in our society. And about a story that I had when I was too young (basically, this guy was too old for me). And reflecting on that, I decided to have the opposite point of view."
"I took all the images that I had of my dog (from the last three years). And I wanted to do a cute and soft video clip. I wanted to do something in a Christmas mood. In fact, the lyrics can be considered direct and/or violent. The video might help people listen to the song without being offended. It can be seen as an angry song, but the visual is the contrary. It's about my beloved dog, the best being on earth. It's a way for me to say she is better than most human beings (…and most men)."
I was nevеr in love with you
I was trying to mind myself
I was never in love with you
I found myself, thank you
Now that I have more money than you do
Does it make you feel like you failed?
I recall the last time I saw you
You looked very bad
Now that I have more money than you do
Does it make you feel like you failed?
I recall the last time I saw you
You looked very bad
The real kicker comes in the last minute of "very bad." Throughout the song, there's a kind of room ambience – whether Pomme recorded this during a mealtime with some friends or added those sounds as a background layer after the fact, it never quite feels like she's fully alone. Towards the end, a chorus of voices join her in singing the refrain. It's as if an entire café's worth of patrons, all of whom have been chatting amongst each other the entire time, suddenly turn their attention to the singer/songwriter in the room and join her in this beautiful show of strength and empowerment. There's laughter, and the sound of cheeky smiles; a dog starts barking excitedly off to one side; but in addition to all that, is a sense of solidarity in this community that showed up to join Pomme and affirm this song's important message. What starts off as a delicate lullaby concludes as a radiant, resounding, dynamic anthem.
Needless to say, "very bad" is very good.
"Twenty seven is my age, this is the year I must have faith," Angelo de Augustine sings softly in his achingly intimate new song. "Life's been a mystery from the start, but I'm sure of what's in my heart." Released in mid-November, "27" and "Hologram" are De Augustine's only offerings of the year, constituting his first new music since 2021's acclaimed collaborative LP with Sufjan Stevens, A Beginner's Mind. Yet what he's lacked in volume, he's more than made up for in substance and style: Both of these tracks ache with an unabating intensity, speaking to the artist's depths and capturing a fragile soul in a moment of intimate reckoning. To convey something so intimate and personal on record is no small feat, and yet this has long been one of De Augustine's hallmarks – a remarkable ability to make life's small, fleeting moments feel grandiose, memorable, and meaningful.
All the world it keeps on turning
In lieu our lives will keep on yearning
For the soul that is a match
To seal the future and the past
I don't want to let you go
I can't give up all my hope
Love was a mystery to your heart
Revealed in Tucson, Arizona
And a love will always grow
From a small seed planted below
Waves of light and a wash of rain
Now a tree of love for our gain
Tranquil, ethereal, and wondrous, "27" finds De Augustine dwelling in a stirring space of introspection and yearning, connection and hope. Together with his friend, collaborator, and labelmate Sufjan Stevens (who's credited here playing synthesizer, drum machine, electric guitar, background vocals, electric bass guitar, Fender Rhodes, and arrangements), he delivers a dreamy, poetic reflection on his life up to this point. One imagines the artist writing this song on the precipice of his 27th birthday, looking back on all that's brought him to this point in time while simultaneously looking ahead at all that's to come. It's a visceral upheaval of complex, conflicting emotions, all of which feel true to De Augustine and resonate with both weight and warmth.
This is the kind of self-expression we talk about when we use the word "vulnerable." De Augustine spills his soul in this beautiful seduction of a song, leaving us breathless, dazzled, and deeply, powerfully moved.
Oh my heart is beating fast and not the last
All wrapped up in the future and the past
I'll believe in someone to come to
When the day is through
There's so much inside I want to show you
but I'll wait for my chance
Twenty seven is my age
This is the year I must have faith
Life's been a mystery from the start
But I'm sure of what's in my heart
"My Good My Sweet My Bright"
Bad Posture Club
A near-century old lullaby passed down through the generations, Bad Posture Club's achingly beautiful "My Good My Sweet My Bright" glows with the timeless warmth of unconditional love. It's intimate; it's tender; it's heartfelt; and it's sincere – a truly breathtaking, soul-stirring song that captures a world of devotion and care in just three minutes' time.
And again, it's over ninety years old.
"'My Good My Sweet My Bright' was written by my Great Grandmother Elsie Waters Kavanagh, who was born in Pennsylvania in 1909," Bad Posture Club's Morgan Kavanagh tells Atwood Magazine. Kavanagh formed Bad Posture Club with her childhood friend Maren Day in the late 2010s; to date, the folk duo have released two albums: 2018's Volume I, and 2021's A Place Between. Released in early November, "My Good My Sweet My Bright" is Bad Posture Club's first single since last year's sophomore album, and their only release of 2022.
My good, my sweet, my bright
Close your eyes on lots of stars and soft moonbeams
May all the things you love
come and be your playmates in your dreams
And when the night is through,
just remember I'll be there to care for you
To start the day out right
I love you so, my good, my sweet, my bright
For Kavanagh, "My Good My Sweet My Bright" is so much more than a lullaby; it's a cherished family heirloom.
 "According to my Grandma, Elsie sang the song as a lullaby to her and her three sisters when they were growing up. She likely wrote it in the early 1930s, when the girls were little. My Grandma sang it to my Mom, my Mom sang it to me. It was probably one of the first songs I ever heard; I have no distinct memories of hearing it, just a dreamy and familiar feeling. It was always there."
Bringing this song to life was an endeavor in itself. "The idea to record 'My Good My Sweet My Bright' emerged last year when one of my oldest and dearest friends had a child. I consider them family and wanted this song to continue its legacy as a lullaby. We asked our friend Alec Watson, of the Chicago-based band DPCD to collaborate on the project. His most recent album, DPCD SINGS, is a collection of original songs inspired by his love of the Great American Songbook and musical theatre composers of the early 20th Century, music that may have influenced Elsie herself as she penned 'My Good My Sweet My Bright.' Last winter, Alec came to our apartment in Minneapolis with his celeste (a small bell piano which sounds like fairy dust). We recorded the celeste on our 4-track Tascam cassette recorder in the living room. Later, Maren and I recorded separate vocal tracks on top of the celeste. We are so grateful to Alec – his accompaniment was essential to the project, so intuitive and respectful of the song. It feels like he helped us restore and preserve an heirloom. This past August, we took the train to Chicago with the Tascam in tow and dropped it off with Doug Malone of JAMDEK Studios. He digitized the tracks and cleaned them up. He kept all the warmth of cassette recording intact and added some of his own magic to make the track feel polished and sparkly."
"I feel privileged to have inherited this song from Great Grandma Elsie, and I hope it continues to help kids (of all ages) to feel safe and cared for as they're ushered off to dreamland."
This song truly is the stuff of dreams, not to mention a heartwarming tribute to (and celebration of) an influential ancestor. While "My Good My Sweet My Bright" will always be the product of the Kavanagh family, by recording and commercially putting out this song, Bad Posture Club have, in a very real sense, released it into the world for everyone, everywhere to enjoy. In doing so, they've spread a little more light, and a lot more love into a world that needs plenty of both right now.
— — — —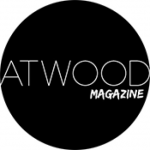 Editor's Picks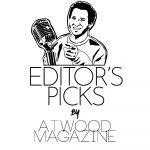 ---