A myriad of poetic reflections on isolation and illness, Lisa/Liza's fourth album 'Shelter of a Song' resonates with heartfelt folk full of pain and healing, upheaval and sincerity.
Stream: "From This Shelter" – Lisa/Liza
---
Portland, Maine singer/songwriter Liza Victoria has long been a beacon of raw folk, distilling deep emotions and vulnerable states into compelling, stripped-back pieces of music. Her fourth full-length album is a particularly intimate reckoning of and with the self: A myriad of poetic reflections on isolation and illness, Lisa/Liza's Shelter of a Song resonates with heartfelt folk full of pain and healing, upheaval and sincerity.
Rain like a whistle, rain like a signal
Magnolia singing through a crescent moon
Then singing on through the shelter of a song.
It's just love I couldn't possibly erase,
from this shelter, from this place…
It's just love I couldn't possibly erase,
From this shelter, from this plane…
Then, my heart-
It felt just like a heavy balloon,
And they tell you all your life "search for that infinite sound".
When no one else is around,
You hear it too,
in the shelter of a song.
– "From This Shelter," Lisa/Liza
Released November 20, 2020 via Chicago indie label Orindal Records, Shelter of a Song is Lisa/Liza's tender and lilting fourth full-length album. Following 2018's Momentary Glance, the record finds Liza Victoria dwelling in the acoustic graces she long embraced, espoused, and manipulated so thoughtfully. "Lisa/Liza's music has always born a distinctly earthen acoustic texture," Atwood Magazine wrote of the artist three years ago. From debut EP King, ME up through 2016's pristine album Deserts of Youth, Barn Coat and beyond, the artist has consistently found beauty in the silences – those fleeting spaces in between guitar strums, when we're taking a breath in rather than exhaling words.
The artist's 2018 EP Barn Coat – described as "capturing moments of truth, change, connection, and pain to deliver a truly raw and cathartic listening experience" – found Victoria responding directly to traumatic events in her life. Though the two records are not directly connected, Shelter of a Song also deals with a period of intense difficulty for the artist, who wrote them while dealing with chronic illness.
"When I was actively writing in these last two years, it was often in my strongest moments of healing, which has made this album a different process for me than others before it," she shares. "The times when I felt well enough to sit with music allowed me a new kind of joy, because of these struggles with health. My vision and hope for this collection of songs is they would allow room for the listener to find their own interpretations, similar to how someone might make a quilt where each piece holds personal connection but in its use it takes on additional shape."
We get lost and think of the other,
And it gets better there,
Filling time's like filling cupboards-
The sky was gray and bare.
You know I'd walk down dark alleys
You know I'd walk down dark alleys
To be that morning fair
You know I don't care for the dark blue cover that hangs over the garden,
And I'll be Winter's older brother "please take out the garbage",
I'll be Summer's only sister,
Sing to my youth how I missed it,
And braid her golden hair.
You know I'd walk down dark alleys
You know I'd walk down dark alleys
To see the morning fair
– "Dark Alleys," Lisa/Liza
An eight-track, 44-minute deep dive into the self, Shelter of a Song lingers like a second frozen in time. Its songs capture life in motion from a distinctly still perspective: Soft and gentle, Victoria observes herself and her surroundings, offloading memories and feelings into a poignant soundtrack to stillness and life's more intimate beauty.
For Victoria, Shelter of a Song is a particularly special, personal record. "This record for me is more similar to my first album Deserts of Youth, in that it's an acoustic and home-recorded venture," she explains. "It's much different from my last record, in that it isn't electronic and because I was able to record it from the comfort of my own home, I think there's more comfort to the album as well. Momentary Glance sort of captured emotionally a lot of turmoil for me, and I think this album sort of captures something with more resolution. Momentary Glance was more an attempt at emotionally cathartic expression; this one is more about healing and sitting with calm moments, if that makes sense."
She continues, "I guess many things [are special for me] – releasing it for one, during a pandemic was strange, and kind of daunting but it felt so good to be able to have the opportunity to still work on a project that connected me to others during this time. I think I've been thinking a lot about how releasing music is an act of connection for me and that's been more apparent this time. I think with this album, I just felt really focused in a way and like it was a direction that I chose and felt purposeful.I've come to think of these songs more as a point of starting point of sorts, and that created sort of a nice little journal of growth, so i see it as a return to myself, and it feels good to have made this record."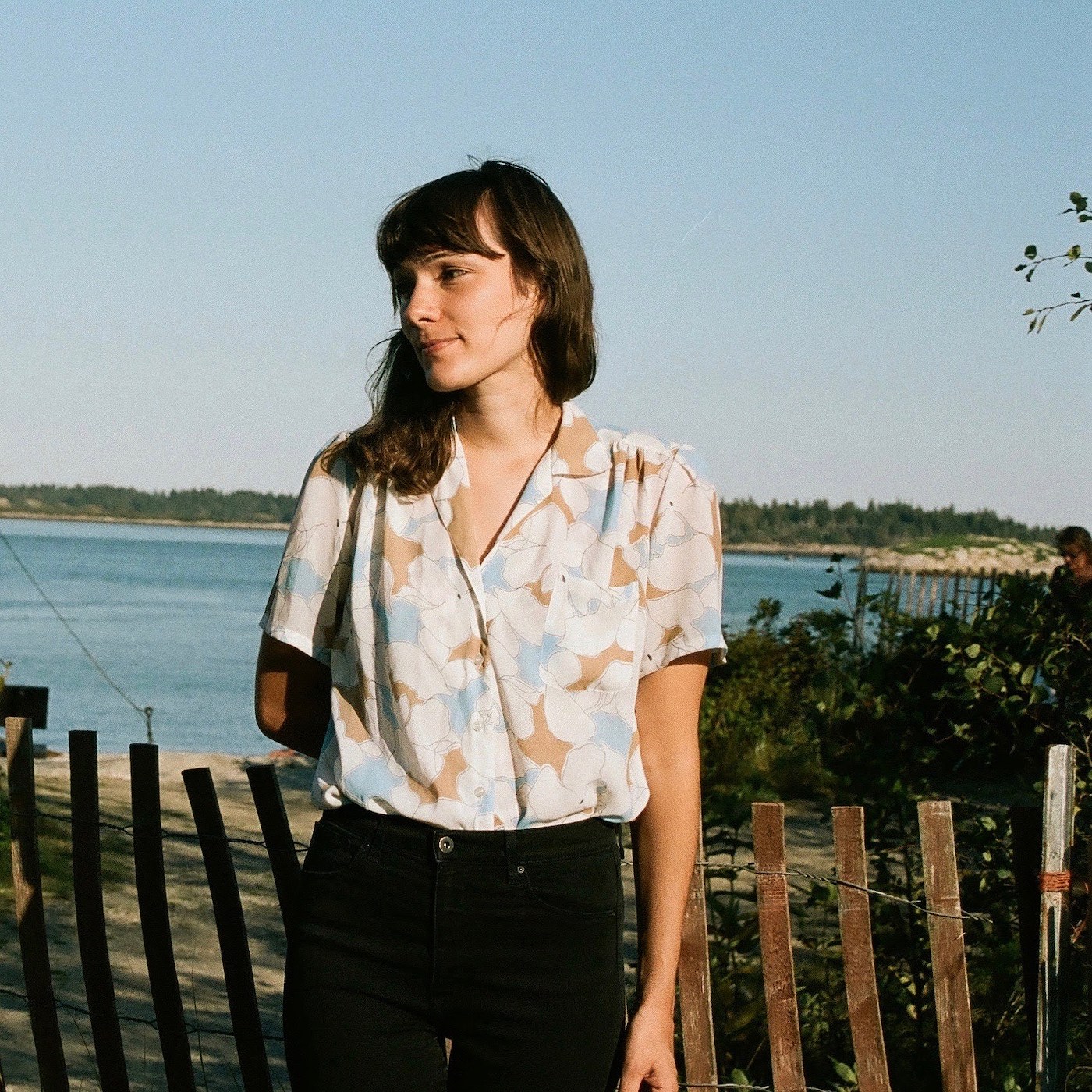 While it's been released in the midst of the coronavirus pandemic, Victoria asserts that this isn't a "pandemic" record. It's not about COVID-19, but its themes of isolation certainly reflect the surrounding world – existing as a reminder that these feelings of disconnect long predate quarantines and lockdowns, and that the human spirit has long been working to overcome the pains of distance and separation.
"I wasn't sure at first it would be possible to release it this year, so that was definitely an impact, there was real concern about vinyl being available early in the year. I also am unemployed because of the pandemic, so this project has really been a grounding thing to have going on. I think as far as recording it, none of these songs were recorded during the pandemic so the actual album itself isn't a reflection in any way of that. I think my relationship with music was confusing before the pandemic because I was feeling sick and having trouble touring just because it can be so stressful on my body, that I was not confident in my ability to tour. This record kind of came a bit out of that, like recording in my home and just kind of trying to find a comfortable place for myself within music was in the forefront of my mind.  When it became that no one could tour or play shows, I suppose it kind of made me think of this album as being surprisingly purposeful for me. Like for example that, I'd already kind of been thinking about that reality in some way, and that it would be ok to rest, and that I was already telling myself to rest I think."
Lisa/Liza's stripped-down folk resonates with particularly fragile strength on songs like "Red Leaves," "From This Shelter," and album closer "Not Ours" – each of which allows for a delicate dance of sound and space. "From This Shelter," a song about being present and cherishing life's moments and connections, is a particularly warm, textured track that highlights the sheer vibrance of Victoria's acoustic guitar strings, placing them hot on the mic alongside her stunningly sweet, striking voice. Hers is the kind of folk music that stops a listener in their tracks.
---
While these songs have tremendous personal import, Victoria recognizes that what her audience takes away from her songs is ultimately up to each individual.
"I hope that others can find it calming and maybe feel a little less alone if they are feeling alone," she reflects. "Or feel a little more wonder in their immediate surroundings too, if they are searching for that. I deal with depression and anxiety pretty clearly, and music provides me a place to be open and real about that. My ideal experience for a listener is that maybe with a subject that for whatever reason is kind of hard to just outright talk about, I'd hope that someone who needs to hear some type of kindness towards their own emotional gravity, would hear it and feel less alone."
Shelter of a Song captures the beauty of the everyday; life's little magical moments that all too easily pass us by. Through art such as this, we are reminded to stop and witness the majesty of being alive: Of the big and small miracles that are happening around us right now. Though it comes from a time of pain and illness, Shelter of a Song is, at the end of the day, a record of healing and hope, bright warmth and understated optimism.
Lisa/Liza has once again stopped us in our tracks, reminding us how much more there is to life if we simply open ourselves up to the surrounding world.
Experience the full record via our below stream, and peek inside Lisa/Liza's Shelter of a Song EP with Atwood Magazine as Liza Victoria goes track-by-track through the music and lyrics of her latest record!
My ideal experience for a listener is that maybe with a subject that for whatever reason is kind of hard to just outright talk about, I'd hope that someone who needs to hear some type of kindness towards their own emotional gravity, would hear it and feel less alone.
— —
Stream: 'Shelter of a Song' – Lisa/Liza
:: Inside Shelter of a Song ::
— —
Dark Alleys
Dark Alleys was written and inspired by the idea of committing to a deep relationship/ friendship/connection, and the sort of good and bad of that. Walking all night to see the sunrise, seeing yourself being there, and recognizing the difficulty of that, as well as the beauty of being present with someone else like that. Something like that inspired it. The song is about many different things that end up feeling connected, emotionally.
From This Shelter
From this Shelter, the title track, is my favorite track to sing on the record i think. It's about creating a source of protection for yourself through song or something like that.  To myself, it's sort of a reminder to be present and that things that seem lost, aren't always lost in completion, when they remain a part of us.
The Sun, A Wolf
The Sun, A Wolf, is a collection of calmer moments that I wanted to preserve because I kind of had this feeling like, that things were peaceful, but that there was a temporal element to that, and I wanted to remember the peaceful feeling. It's inspiration is something like summer, and that feeling you get when you realize it's not going to last forever. But instead of grieving over that, noting it  away to know it's possible, to feel good.
Red Leaves
Red Leaves is a track for me that voiced this kind of experience of things feeling like they just weren't getting better. And what to do with, realizing that I felt that way. And kind of reflecting on what to do with something that makes you feel that way. I had a series of, I think it's probably fair to say, tragic losses, that happened to me in a short period, and I think there was a lot to grapple with there.  It's also about recognizing that some things don't actually get better entirely,  and kind of a meditation to not run from that.
Saddle Life
Saddle Life was written on a 12 string guitar. To me it's the most stand out track in terms of, not being super similar to the others because of that. I'm glad it's on there though, it feels like it belongs with these songs.
I Am Handed Roses
I Am Handed Roses is  one that I don't know how to speak too much about. But the lyric is "I am handed roses overgrown".  I think in this song I kind of speak to the idea of losing ourselves without really recognizing it. Which is a sad thing, certainly. I think I was thinking about specifically, how things can happen to you which can really disorient your sense of self. Kind of heavy to write about, something that feels easier to express in a song,for sure.
The Aquarium
The Aquarium sort of arose from some sort of philosophical questioning. And a feeling of isolation and loneliness.  It kind of resolves into wondering about the narratives we make and create for ourselves.
Not Ours
I think this song is sort of like, I was thinking about an apocalyptic movie sort of feeling. Maybe also trying to hold onto a  sense of wonder, of what we still don't know about our world. And also sort of a mediation as a remedy I think for trying to hold onto things too tightly . Allowing change and recognizing there is some beauty in uncertainty.
— —
— — — —
 © Alexa Clavette
:: Stream Lisa/Liza ::
---