Jeff Rosenstock's hometown Brooklyn show lets the excellent songs from Post see the light of 4/20. 
— —
Thirteen months ago, watching Jeff Rosenstock open for The Menzingers, I didn't know that I was going to come to write about him numerous times, but I did suspect it.  Often times, opening bands are tolerable at best, but Rosenstock performed at that show with enough intensity to win over any audience members that started his set begrudgingly.  Even during his headline sets, he still has the determination of a scrappy punk that needs to sell enough merch to get to the next gig.  This still rang true on April 20 ( ?? ) at Brooklyn's Warsaw: a show Rosenstock declared the largest that he and his band had ever played.
Jeff Rosenstock earned the audience's respect and trust before even playing a note.  As Death Rosenstock took the stage, he stated something along the lines of "Hey, don't assault people.  We're all here to have a good time and no one wants to get groped.  If you see or experience something, let us know, and we'll stop playing.  We also have crew around the venue and security here are nice, and pop I'm sure we can stop and help."  The crowd cheered before Rosenstock launched into the furious track from this year's Post-, "USA."  Even though the extended synth breakdown in the middle of the song may make it seem like an odd choice for an opening song, the mellowed beginning gave the audience a chance to settle in after the straightforward punk energy of the beginning.  The refrain of "we're tired and bored. Et tu USA?" lends itself well into the early Green Day sounding second song of the set, "Powerlessness."
Rosenstock followed with three songs from Worry, which immediately drew excitement from a crowd that were ready to mosh and skank to the power-pop of "Pash Rash", "Wave Goodnight to Me's" pop-punk, and the raging ska of "Rainbow."  This was immediately followed by three new songs.  The power ballad-esque "All this Useless Energy" was a good comedown from "Rainbow" only to be brought back to full speed by "Yr Throat" and chilled back out by piano-led, chugging beast that is "TV Stars."  Rosenstock immediately pulled the rug out from under the slow release of "TV Stars'" build by playing the theme song to Cartoon Network's Craig of the Creek, which he wrote.
In perhaps the best moment of irony of the night: as Death Rosenstock played Worry's "Festival Song," a scathing critique of consumerism and capitalism, which contains the chorus: "They wouldn't be your friend if you weren't worth something," a crowdsurfer kicked a full-overpriced beer right out of my hand, as I scrambled to get it off the floor.  Following "Festival Song," Rosenstock played three songs from his debut solo album, We Cool?  The bridge of "Polar Bear or Africa" is one of the most cathartic releases in punk:
We're gonna give 'em a trip to the hospital
We're gonna give 'em the bill for the funeral
We're gonna give 'em the debt from our student loans
We're gonna give 'em what's left of the shit we owned
I'm gonna die and you're gonna forget my name.
This led to one of We Cool's most popular songs, "Nausea," which quickly moved into Worry's final five song run: "HELLLLHOOOOLE / June 21st / The Fuzz / …While You're Alive / Perfect Sound Whatever."  To close the main set, the band played "Let them Win," the closing track from Post.  "Let Them Win" is another extended take from the new album that sounds like a tired fight, but live is a collective rallying call for action.  As Rosenstock started his show with a call for action within the punk community, he closed the main set with a larger one.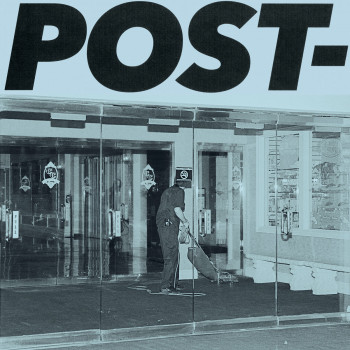 The band came back out to play perhaps the truest ballad they've ever written: "9/10."  So much of the audience had both hands waving, flashing nine fingers and giving all ten at the appropriate phrases.  The calm quickly cleared as the band launched into "You in Weird Cities," a traditional fast-paced punk song, but also, a bit of a long-distance love song.  The band drew out the gang vocal breakdown as Rosenstock picked up his sax to play on the railing.  The stage was flushed in green light as Rosenstock said "Hey, could we get anymore 4/20?"  Jeff and Death Rosenstock closed with Worry opener "We Begged 2 Explode," a melancholy but explosive song.  Even though it seems like a track mainly about Rosenstock entering his thirties, hearing every person sing "This decade's gonna be fucked," it reminds that everybody has their own trials and tribulations.  We're all drawn to moments like that night because it feels like we're just stuck in fucked decades and weird cities.  The closing phrase: "All these magic moments I'll forget once the magic is gone" is oddly fitting for the end of a show.
There's this fun fact that I'm not too positive is true: when you remember something, you're not remembering the memory, but you're really just remembering the last time you remembered it[i]. That little phrase about forgetting magic moments once the magic is gone really hits home.  Great shows feel like dreams in the sense that you never remember them 100% correctly.  This was a great moment I can't live in.  I'll always have the memory of seeing Jeff Rosenstock on 4/20, but it's only as magical as the last time I remembered it.  I can only put in so many words how great Jeff Rosenstock is, and I hope you get to see him in your weird city sometime soon.
— —
— — — —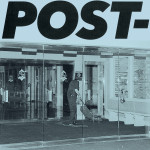 photo © Jimmy Crowley
[i] I feel like I can keep this here since this show happened on 4/20.
---