Atwood Magazine is excited to share our Editor's Picks column, written and curated by Editor-in-Chief Mitch Mosk. Every week, Mitch will share a collection of songs, albums, and artists who have caught his ears, eyes, and heart. There is so much incredible music out there just waiting to be heard, and all it takes from us is an open mind and a willingness to listen. Through our Editor's Picks, we hope to shine a light on our own music discoveries and showcase a diverse array of new and recent releases.
This week's Editor's Picks features Stephen Sanchez, Ken Yates, JOSEPH, Young Fathers, LULLANAS, and Hayfitz!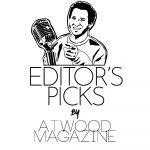 ---
"Evangeline"
by Stephen Sanchez
Republic-signed singer/songwriter Stephen Sanchez blew us away with his global smash hit "Until I Found You" and last year's subsequent Easy on My Eyes EP, easily earning him a place on our 2023 Artists to Watch list – and no sooner did we publish that feature, than he proved us right to include him there! Released on January 25th, Sanchez's cinematic and dreamy new single "Evangeline" is dulcet romance manifest in beautiful, sweetly soaring balladry.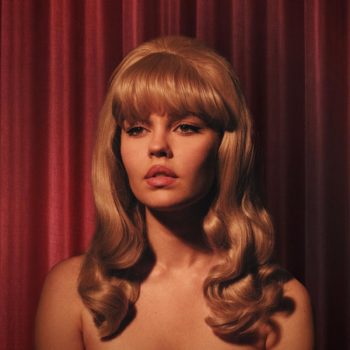 Baby, give it all
It'd give it all just to make you mine
and if you need a minute
Honey, I'll give you all my time, all the time
Do you need the sandman
or a phone call to Mr. Jones?
I'll put your dreams sleep
with rattling bones, bones, bones
Sanchez's voice is larger than life as he sings atop a sample from country artist Bobby Goldsboro's 1968 No. 1 hit, "Honey," blending the old with the new with flawless grace and charm. "Evangeline" is elegant and enchanting – a love song aching with raw passion and heartfelt emotion. It's been out for less than a week, and yet it already feels like a timeless American classic – capturing the lust, the longing, the innocence, the fantasy, and the magic of young romance through a radiant, evocative soundtrack dripping with nostalgic hues and golden tones.
Don't rest your head
I'll be the pillow
And I'll be the bed
Holding you dreams as you lie to rest
Evangeline, Evangeline
While "Evangeline" feels like a "bread and butter" Stephen Sanchez song on the surface, it's actually quite a novel effort for the Nashville-based artist, who wrote the track alongside Trent Dabbs and Nick Lobel, whose credits include work with both Sam Smith and Harry Styles. "Nick Lobel sampled the 10 second intro of Bobby Goldsboro's song, 'Honey,' and put together a verse and chorus for me to hear in the studio," Sanchez explains. "Once I heard that, I felt immediately inspired. The song came to life in 15 minutes. Sampling is not something I've ever done nor have I felt moved to pursue, but it was honestly a happy accident that day. Even the way I performed it was extremely new for me. This song really made music fun for me again. It's opened a world and lore I'm excited to invite fans into."
Anybody call a doctor?
I'm a 1000 degrees in love
Oh, and I'm sick of all the guessing between the two of us
You're my Angel in the doorway
I couldn't bare to lose you
And if you're so in love, honey why stay refused?
A happy accident though it may be, "Evangeline" is effortless – an instantly irresistible fountain of love, conveying those universally relatable intimate emotions that so easily consume the heart and soul. At the core of this gut-wrenching song lies Sanchez's dynamic voice – a resounding beacon of intense energy and inspiration that takes us back, reminding us what it was like to love for the very first time. "Don't go to sleep, don't rest your head. I'll be the pillow, and I'll be the bed, holding you dreams as you lie to rest, Evangeline."
Stephen Sanchez has done it again with "Evangeline," a soundtrack to falling in love.
"Fairweather"
by Ken Yates
"But are you faring well?" It's such a simple question, and yet it's one we seldom ask our loved ones. Warm and wistful, Ken Yates' "Fairweather"dwells in a poignant space of isolation and grief, distance and longing, inner turmoil and disconnect. The Canadian indie folk artist highlights the depth and power of intimate human connection, and how important a friendship can be, in a song that cleverly plays off the phrase "fair-weather friend" – that term we use for a person who stops being a friend in times of difficulty.
Most folks don't ask the questions that we need to have asked of us; they don't see past what we show them on the surface, and yet too often we need someone to delve deeper – to penetrate our thick skin and challenge our answers of "I'm fine" and "I'm okay, thanks for asking" – because too often, we're not fine and we're not okay, and we do need someone to talk to about it.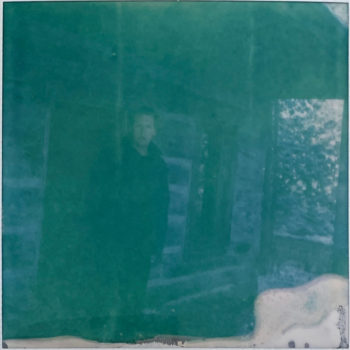 So the ghosts of LA
Well they stole you away
For a piece of your mind
And your fairweather friends
Making fairweather plans
On a fairweather night
And your mother she lay
Under flower bouquets
It's been a year and a day
You say you miss your old friends
Like a hole in your head
They're all pregnant as hell
But are you faring well?
Are you faring well?
I know you would never tell
Are you faring well?
Are you faring well?
Cause it's so dark
In this hotel
Released on January 27th, "Fairweather" is Ken Yates' first single since his softly stirring fourth album Cerulean, which Atwood Magazine hailed as "a breathtaking triumph of the human spirit channeling pain into beauty and grief into hope" last June. Coming out of the same dark time period that inspired Cerulean's eleven songs, "Fairweather" evokes an image of fracture and healing: Of an aching heart slowly breaking down its walls and learning to let someone in again. Yates wrote much of his last album around the death of his mother, and I can only begin to imagine the complexity of his own grieving process – one I, myself, happen to know all too well.
As it turns out, "Fairweather" was one of the first songs Yates wrote for his last album.
"For a while I even thought the album title would be Fairweather, but at the very last minute I decided not to bring it into the studio," he says. "I think I felt like thematically it didn't fit with the rest of the songs, and because of the slow building pace, it might have gotten lost on the back of the album. But I kept coming back to it. I played it live a few times and it felt good, then I posted a clip of it online and had a lot of people asking about the song."
"So I sent a demo recording to producer Dan Ledwell thinking I might just release it as an acoustic/vocal track. Dan really breathed new life into the song for me. He sent it to Joshua Van Tassel to add drums, then layered on piano, horns, and even surprised me with beautiful vocal harmonies from Jenn Grant. It felt really good to give this song the full studio treatment, and I think this is the arrangement it was always meant to have."
"The song is about what happens to relationships when someone puts their dreams first and starts to shut out the people who genuinely care about them. It's so easy to isolate yourself when you're chasing after something, and if you stop nurturing your relationships, everything else can fall apart around you. It's kind of that "Good Will Hunting" moment when you realize someone is close to unraveling but they're too proud to tell you. A simple question like "how are you doing?" can be enough to make someone break down and open up about their struggles. It's a dynamic I seem to be writing about a lot lately. Trying to be there for someone who may not have earned or deserves it. I think maybe because it's the peak of human compassion, trying to understand someone's struggles instead of judging them or their behaviour."
I want to push you away
From this fairweather state
It's a means to an end
And though I once had your love
I was never enough
For who you wanted to be
And if all of your dreams
Come apart at the seams
You wouldn't ask for my help
"Fairweather" isn't dark, so much as it is dusky; there's a light shining through the haze, steadily spreading its glow through cathartic rays full of comfort, compassion, and love. Yates' grief resonates throughout this song, and yet by its end we are left not in a place of sullen sadness or painful solitude, but rather, a space of hope and quietly cautious optimism. "Fairweather," it turns out, concludes in a space of fairer weather for us all.
But are you faring well?
Are you faring well?
I know you would never tell
Are you faring well?
Are you faring well?
Cause it's so dark
In this hotel
All your fairweather friends
Making fairweather plans
"Nervous System"
by JOSEPH
An invigorating anthem of inner strength, JOSEPH's "Nervous System" glistens with inspiring lyrics and radiant indie pop melodies that invariably light a bright and burning fire inside. Released on January 23 via ATO Records, the first single off the band's forthcoming third album The Sun is a summery and seductive outpouring of resilience and raw passion, with pulsing guitars, dynamic drums, and achingly evocative vocals all too perfectly capturing the weight, the urgency, and the unabating intensity of living with anxiety.
And yet, "Nervous System" doesn't dwell in that often oppressive darkness; rather, everything about this song is an undeniable spark of light and love. "The best part about it IS we're still in the fight," Allison Closner sings at the start, "and I know this is the deep end but we can still survive." We have the power and the potential to overcome our own roadblocks, but we need to believe in ourselves and unlock something deep inside before we can fully get there and be our own "savior," so-to-speak.
The best part about it IS we're still in the fight
And I know this is the deep end but we can Still survive
What if we find out – don't hafta struggle to try
The harder you thrash the more likely we'll end up capsized
You think you've made your way
out of the deep but there's a ripple effect
It's not over yet
You think you're stronger when you scream
BUT THEN you can't catch your breath
"It's about self regulating and tending to ourselves with presence and compassion, rather than frantically reaching outside of ourselves. I've struggled with a lot of anxiety over the years, at times a constant inner storm, and it's been easy to look outside myself to feel safe and secure," says Allison Closner, who plays in JOSEPH alongside her sisters Natalie and Meegan. "I've fought to find my inner peace, and through that process I've found that so much of the time I already have what it takes to calm my nervous system."
Consider this the soundtrack to that inner (and ultimately triumphant) fight. JOSEPH's chorus is especially moving, with soaring vocal melodies and heated harmonies rising like a tidal wave of hope and possibility.
No it's not selfish if you save yourself
Don't feed the paranoia, that won't help
It's in your head and it's under your skin
I know that you can calm the storm
in your nervous system
It's easy, when we're down, to seek support from external sources, but what makes "Nervous System" so special is how fervently JOSEPH believe that we already are the answer we're looking for. Brimming with intimate and vulnerable lyrics that highlight deeply personal experiences, "Nervous System" is bold, buoyant, and irresistibly optimistic; it makes us want to find that inner light and harness it for our own wellbeing, just as Allison Closner has down for hers.
We can't always be our own life lines, but we are so much stronger than we think we are.
The worst part is watching how you push me away
And that I can't help you when you stir up your hurricanes
The good and the bad in us are like night and day
The noise that you're making's drowning out what you meant to say
No it's not selfish if you save yourself
Don't feed the paranoia, that won't help
It's in your head and it's under your skin
I know that You can calm the storm in your nervous system
I was utterly enchanted by "Rice" the first time I heard it, and every successive listen has brought me back to that same space of reverie and euphoria. The last single off Young Fathers' new album Heavy Heavy (out February 3rd via Ninja Tune) is light, bright, and free-spirited – with an infectious warmth that instantly gets under the skin. The Scottish trio infuse their latest with little grains of gold – from collective gospel chants to hearty hand-claps to bustling drum beats and even a sweetly strumming banjo, "Rice" roars with rousing energy that demands our undivided attention.
When it's coming I'll be running
You'll be doomed in ninth
We are mining, I am golden
You're not finding what we're holding
Something shiny, how's it come to this?
Caught in the light
Like the sun to the ocean
Born in the night
In an orderly fashion
It's all alright (Right)…
I still can't put my finger on it, but I think what makes "Rice" so irresistible is its display of unbridled joy. Alloysious Massaquoi, Kayus Bankole, and G. Hastings hold nothing back in creating a welcoming environment for us to lean into: Layers of rich melodies and vibrant sonics convey enthusiasm – a joie de vivre that ripples from end to end, filling these two and a half minutes with sun-soaked bliss. "Caught in the light, like the sun to the ocean," the band sings in a soothing, stunning refrain. "Born in the night, in an orderly fashion. It's all alright; it's all alright…" It's assurance filled with wisdom, care, and charm.
Maybe the message is as simple as having a positive outlook on life. "Rice" is sure to hit differently for everyone who hears it, but there's no denying the pure joy lying at the core of this uplifting song. Whatever lies in wait on Young Fathers' Heavy Heavy, it's sure to be great.
Leave 'em out in the open
Put it all on the line
I need to catch more fish baby
I need to eat more rice
It'll take some time
Gonna take some time
Gotta bide my time
See the turning tide
I need to bide my time until I'm home again
Fill these boots to feel my soul 'n say
Buy more drugs to feel that love again
Kill them slow, they reap I sow, amen
"Cheap Silver Lining"
by LULLANAS ft. Luke Sital-Singh
Twin sisters Atisha and Nishita Lulla of LULLANAS have done it again in their latest single, teaming up with fellow singer/songwriter Luke Sital-Singh to create a dreamy escape into which we can bask in the throes of emotional turbulence. Released on January 20 via Nettwerk, "Cheap Silver Lining" is an anthem for an anxious mind – one that dwells all too frequently on insecurity and self-doubt; one that needs to learn to let go of the little things and live more freely and presently in the moment.
This is of course more easily said than done, but the effort is sincere on this song to break free of those restraints that can too often hold us back.
Coasting on a promise
That everything'll be okay
But if I'm being honest
I never bought it anyway
I swear you're still mad
You say that you're over it
You say you'll come back
But I don't believe in it
"One of the many thoughts that loop in the anxious mind is doubt," LULLANAS explain. "'Am I overanalyzing this?' or 'Are we hanging on by a thin thread of hope?' 'Cheap Silver Lining' is a song for the over-thinkers… for the people who read in-between, above, below, and around the lines right in front of them."
"We were sitting in the living room of one of our favorite artists, Luke Sital-Singh, with the L.A. sun shining in. It was our first time writing out on the West Coast, and we could tell this collaboration held a different energy. It all started with one line, as every song does… 'I did one wrong thing, I'm dark in your eyes.' We all sat with that line for a bit, trying to think what it meant to each of us. We then stepped away, took a taco break, and went for a walk with Luke's sweet pup, Tchai. A true example of how taking a minute away from something, can provide some clarity. After returning, the rest of the lyrics started to fall into place… The song took on the perspective of the over-thinker in a relationship, who still holds so much love for someone who has just given up. The weight is heavy, carrying a now one-sided relationship that might just never go back to what was: "I don't think it should feel like we're always climbing, hanging for dear life from cheap silver lining. Sometimes it feels like I'm the only one trying; am I overanalyzing?"
"Cheap Silver Lining" aches with a bevy of fierce emotion, and the LULLANAS' chorus is a cathartic and well-earned release:
I did one wrong thing, I'm dark in your eyes
Don't remember the last time we just wasted time
Now we just sit here overanalyzing
I don't think it should feel like we're always climbing
Hanging for dear life from cheap silver lining
Sometimes it feels like I'm the only one trying
Am I overanalyzing
Enchanting and indulgent, "Cheap Silver Lining" is a beautiful buoy and delightfully hypnotizing best foot forward for LULLANAS as they embark on what is sure to be an exciting year ahead!
You used to watch the sunlight shining in on me
Now we keep the curtains closed
Cause you only want to sleep
I swear you're still mad
You say that you're over it
I yell don't come back
But I don't really mean it
I did one wrong thing
I'm dark in your eyes
Don't remember the last time we just wasted time
Now we just sit here overanalyzing
I don't think it should feel like we're always climbing
Hanging for dear life from cheap silver lining
Sometimes it feels like I'm the only one trying
Am I overanalyzing
"Atlantic City"
by Hayfitz
Never before, and perhaps never again, has Atlantic City, New Jersey had such a beautiful song dedicated to it. A lush and sweetly ethereal indie folk daydream, Hayfitz's "Atlantic City" aches with love for a memory the artist will surely cherish for a lifetime. Gentle guitars and radiant, whisper-like vocals create a familiar and cozy space for all to dwell in as the singer/songwriter basks in the throes of nostalgic reverie.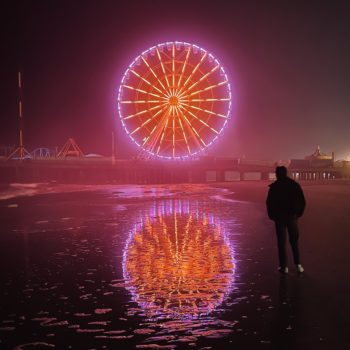 Went to the outdoor pool
In November, In our fake fur
And our short shorts
Hit your vape pen
It was too strong
Stopped at the fish tank
We took too long
We saw this old dude
He said "Hello!"
Asked a strange as ever question
Hey said "Hey guys
any action?..
Did you Kust come from the pool?"
Released on November 4th via Life on Loop, "Atlantic City" is the latest single from Brandon Hafetz's queer gentle folk project, and perhaps one of the most important songs Hafetz has ever written. Following 2020's debut album Capsules and a slew of singles, B-Sides, and demos released in 2021, Hayfitz's new song is, as he describes it, a "queer birthday love tale about an absurd Monday adventure at the Las Vegas wanna-be city in Hayfitz's birth state of New Jersey."
"'Atlantic City' is quite a departure for me both musically and lyrically," the artist explains. "It's also the first co-production with my dear friend Sam Cope that I'm putting out. We actually recorded this just a few months back in our respective Brooklyn apartments after finishing a whole album together last fall (out next year). We wanted to find a way to insert some energy into the song with a drum kit but balance that out with a drone that would sound somewhat mystical – since that's how this very special night felt for me. Sam worked up some magic with his modular rig (since I am a complete newb when it comes to synthesis) to set the drone for the song and then I had my friend Ryan Cox come over and record some saxophone layers, which is what you hear first at 0:47, with a huge stack of notes we recorded one by one."
"And though I've never in any way considered myself a comedic lyricist, I played with humor for the first time on this song since I was really just recounting the epic day we had and it was hilarious any way I looked back on it. This memory also will forever be formative for me. It was my first time publicly being outside of New York City in my first same sex relationship and there was a very visceral feeling of liberation that I had. Having just turned 28, this was all pretty terrifying to me initially and getting to be there with him and finally feel comfortable in my own skin was a feeling I'll never forget."
We debated
What could have he meant?
Oh we were so high
We just couldn't
it was so fucking funny
I could've died
It was one hell of a birthday
It was one hell of a birthday
It was one hell of a birthday
on the Monday after my birthday
Those intimate emotions are expressed through a sense of freedom and comfort that permeates every second of "Atlantic City," with rich, gentle giants of vocal harmony retelling this story of a day in the life. There are no frills; no tricks; just an artist using the instruments at his disposal to commemorate a meaningful moment in their lives.
As a lover of indie folk music like Angelo de Augustine and Handsome Ghost, I was instantly drawn to Hayfitz's intimate songwriting and atmospheric production. "Atlantic City" feels like light – like it could up and fly away; and yet it stays grounded, enchanting the ears and enriching the soul with heartfelt words and delicate strums.
Hayfitz is merely months away from relocating to central Europe (if he hasn't already moved), where he plans to make a new home in the bustling artist hub of Berlin. In that sense, "Atlantic City" is also a loving goodbye to the state he once called home; a bittersweet, but mostly sweet end to a chapter in his life, setting the stage for an exciting plethora of new beginnings yet to come!
Went to Margaritaville
On the boardwalk
It was so dead
On the boardwalk
But it was just ours
It was perfect
You could almost see the stars
Walked to the water
By the ferris wheel
There was a crescent moon
In the ferris wheel
And it was just ours
It was perfect
You could almost see the stars
It was one hell of a birthday
It was one hell of a birthday
It was one hell of a birthday
on the Monday after my birthday
— — — —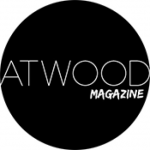 Editor's Picks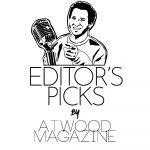 ---