Atwood Magazine is excited to share our Editor's Picks column, written and curated by Editor-in-Chief Mitch Mosk. Every week, Mitch will share a collection of songs, albums, and artists who have caught his ears, eyes, and heart. There is so much incredible music out there just waiting to be heard, and all it takes from us is an open mind and a willingness to listen. Through our Editor's Picks, we hope to shine a light on our own music discoveries and showcase a diverse array of new and recent releases. This week's Editor's Picks features Hand Habits, Jane's Party, Wy, Little May, Leah Capelle and Glen Hansard!
— —
Hand Habits' intimate indie folk lies at the sweet spot of brooding and breathtaking: A solo project for Meg Duffy no longer, the Los Angeles band released their sophomore album placeholder on March 1st (Saddle Creek), ensuring we don't make it to warm weather without at least one or two bouts of tears, longing, and existential ruminations. Preceded by the singles "placeholder," "can't calm down," and "what lovers do," placeholder is as transformative an experience as you want it to be – while on the surface it appears as a set of songs about love, breakups, and personal growth, the album is packed with philosophy and musings on relationships, intimacy, anxiety, loss, intergenerational transfer and inherited grief, and much more.
Meg Duffy theirself remains a mystical character in their own right: The singer has an effusive, unassuming flow that sparks light and warmth in the air without any presumption that their words are for anyone but theirself. Listening to Hand Habits' music is like diving into a diary: Every song is deeply personal, whether it be the internal struggle of the title track or the fraught, heavy weight of "what's the use":
You were a dove so peaceful in the morning
I've seen you start fires with your hands
You were a bruise on the back side of my ankle
I've seen you burn out and start again
What's the use?
Oh, what's the use if you're not trying to forgive?
Indeed, every track is another opportunity not only for Meg Duffy to pour theirself out in music, but also for us to listeners to pour themselves into a world away from their own – one with similar challenges, known unknowns, regrets, losses, and so on. In the future, placeholder may itself be looked back on fondly, like an old friend. Humble and poignant, it's the perfect setting to work through one's present issues, as well as to simple rest one's bones and be whisked away into sweet, soft dreams. Hand Habits remains a quintessential "earthy ethereal" artist, with head on the ground and feet in the clouds.
Soak in the stirring placeholder and bask in its emotional resonance.
---
"Fool's Game"
Glen Hansard
The latest release off Glen Hansard's newly-announced fourth solo album This Wild Willing (out 4/12/2019 via ANTI- Records), "Fool's Game" is an absolutely stirring piece of sweet emotional surrender.
It's a fool's, fool's game
Lover, that we have to play
Crashing into each other
No convalescing
It's a leap of faith
Lover, that we blindly take
I'm taking it with you and no other
No hesitating
And if our minds they go
And our bones they shatter
We'll put it on nobody
But ourselves
It's an old refrain
Lover, that we hear again
Urging a cautious measure
Sounding a warning

The track builds from a low whisper into a raging roar: Indeed, Hansard redefines the "wall of sound" in a truly epic emotional unraveling that shakes us to our very core. But before we get there, we are first witness to some of the sweetest lyrics of 2019.
The former frontman of The Frames and one-half of folk rock duo The Swell Season (whose single "Low Rising" remains one of my all-time favorite songs), Glen Hansard continuously proves himself to be one of this generation's best lyricists. "Fool's Game" – which follows singles "Race To The Bottom" and "Don't Settle" – is further proof of Hansard's ability to bring out the nuanced beauty of the human experience. The song paints a portraiture of love, in all its glory and gore. It's a touching testament to everything that comes with the most powerful of all feelings — and like love itself, it's an exhilarating experience you just can't get enough of.
Masterful and moving, "Fool's Game" is worth a listen, whether you're in or out of love, a romantic or a cynic.
---
Casual Island
Jane's Party
Released February 15, Jane's Party's fourth album Casual Island is an entertaining pop/rock journey of expression and discovery. The Toronto quartet – long a staple of Atwood's soundtrack – are as energized as ever in their latest record, igniting with intent on rocking songs like "Arrow" (look out for that guitar solo!) and heartfelt odes like "The Only One," a truly special love song that aches with longing and sadness.
The band previewed this record with "Satellite," an lead single: The track immediately rockets Jane's Party and listeners alike into the upper atmosphere, setting a dramatic scene where connections are more complicated than questions of romance and timing.
And while "Satellite" certainly ensures that Jane's Party are keeping indie pop/rock alive and thriving, it is only a small piece of this twelve-track puzzle. Casual Island is Jane's Party's most mature, advanced, and meaningful record yet. Whether you're moved by the dynamics of title track "Casual Island," the vulnerable lyrics of "Acknowledgements," or something else entirely, Casual Island is a 2019 destination for which your ears and your heart will thank you.
And does it ever really cross your mind
That we're all just pawns in life's assembly line
And the honest truth is getting so hard to find
Is it just I?
Or have we lost it overnight
I wish I knew, deep inside
That you and I will be alright
Is it just I?
Feels like we lost it all this time
We don't see things eye to eye
Tell me, Everything will be alright
Alright
– "Acknowledgements," Jane's Party
---
Australian indie rock duo Little May immerse us in a grungey swamp of indie rock on the moody "Apples," the lead single off their forthcoming sophomore album Blame My Body (out May 3 via Dew Process / Universal Music Australia). Not quite as sweet as its titular fruit, "Apples" shimmers with alternative grace as Liz Drummond and Hannah Field balance on the knife's edge of darkness and light. "I'm trying to find something to hold onto… I'm running out of black ink can you lend me some?" the band begin, singing with a forceful vibrance.
It's a song of longing; of outstreched hands; of helping and connecting with each other; and of the band themselves, and their slow but steady journey up an endless ladder. Of course, we all have our own apples: Whatever the fruits of our labor may be, each of us has a reason to sing Little May's song at the top of our lungs — and that's what makes this song so resoundingly special.
I'm running out of apples, can you give me some?
Money I will pay you back if I get the chance
I guarantee my profit will go to you
A profit I haven't seen before
---
Swedish duo Wy sound like what I want alternative rock's next iteration to sound like: As catchy as HAIM but with their own raw, dark and vulnerable flavor, the Malmö-based pairing of "longtime lovers" Ebba and Michel make music so mesmerizingly special that you have to hear it to believe it. "Pavements" and "Softie" are the first two singles off the band's upcoming sophomore album Softie (out April 30, 2019 via Hybris / Beatnik Creative), and each songs presents its own moving indulgence of emotion and music.
It's especially easy to fall head-over-heels for title track "Softie," with its understated outpouring of conflicted energy:
I just wanna tell you how I feel
But I don't talk about my misery
To you, to no one
Don't wanna drag you in
I just try to tell you how I deal
With all the shit I think
All the dark I see
And how I push through anyway
I do it all for you
I break my back for you
It's all I wanna do
I feel like a shell of a person
some new version of me
something you didn't think
I would be
Can't act like I care
Can't tell you enough
You're enough
Can't bring myself to say loud that I love you
I just hope you know

That's right: This is a love song. It's a beautiful love song brimming with the tender pain of falling in love. I haven't heard love depicted with so much dazzling radiance in a long time. Give Wy a listen and put them on your radar; this is one band we'll be keeping very close tabs on forevermore.
---
"Settle Down"
Leah Capelle
In premiering her single "Docs" back in 2017, I praised Leah Capelle's ability to channel a familiar struggle into upbeat and ruthlessly driving music: "The Chicago-cum-Los Angeles singer/songwriter bursts with alternative glory in her new release as she searches through labels and coutures to find something that already exists, within."
Late last year, Capelle released her long-awaited debut EP Giants, featuring the songs "Docs," "Better Off," and "Settle Down" – an impassioned closer that wrings the soul out to dry. "How do I find myself, when everyone, everyone is telling me who to be?" Capelle croons gently. "How do I ask for help, when no one is listening?"
Capelle describes "Settle Down" as a letter to herself: A reminder that things get better in time. Opening in a fragile state brokenness, the song builds into a marvelous pop/rock explosion — but before any fireworks and theatrics, we are subject to an unveiling of the soul that strips the artist down to her bare state.
Directed by Robyn August, Leah Capelle's "Settle Down" music video is an absolutely stunning and faithful portraiture of the song's inner torment. A nude Capelle is physically painted, and then goes on to color her surrounding white canvas. Using her whole body as a paint brush, she immerses the once-white background with blues, greens, reds, and yellows… It's like watching Jackson Pollock in his prime.
Yet at the video's end, Capelle is nude again – naked and alone, with no colors to shield her from the outside world. "Settle Down" is a very many things, but at its core, this song of vulnerability reminds us that we are all we need, and that it's okay if we sometimes don't feel like we're enough: The truth is that we are, and whether we're full of color of stripped bare doesn't change that fact.
— — — —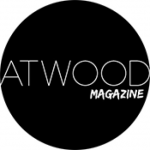 ---