Indie pop artist VÉRITÉ explores the complexities of relationships in "Ocean," the compelling latest single off her upcoming sophomore album 'New Skin'.

Stream: "ocean" – VÉRITÉ
---
I'm in the same relationship I was in when I started making the record. It's really meant to just show the reality of what it's like to be in something and committed.
New York pop singer/songwriter VÉRITÉ has crafted a new work of wonder with her latest single "Ocean," which blends electronic and organic elements in a unique pop crossover.
Released in mid-August, "Ocean" follows recent singles "Youth" and "Gone" as the third track off VÉRITÉ's upcoming sophomore album New Skin, out October 25, 2019. Throughout "Ocean," VÉRITÉ creates her own realm for listeners to step into, as she dissects what it means to lose one's self in a lover, similar to drops of water being lost in an ocean. "I lose myself in you until I'm not myself with you," the artist repeats, highlighting the way love changes personalities, while flowing soundscapes take the song into a place of otherworldliness.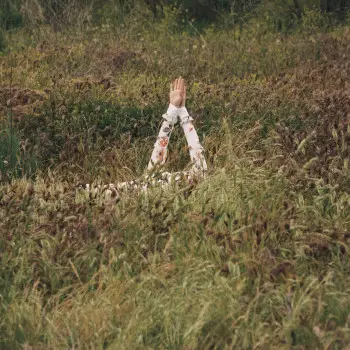 You're an ocean
And I'm caught up in a wave
Drowning in the motion
Watching tides end their phase
Betting on the change
You know is coming
Yeah you're a movement
And I'm just standing straight 'til you consume me
And leave an empty space like I don't exist
If you don't witness it, oh
With an album under her belt and another on the way, VÉRITÉ – the artist moniker for 29-year-old Kelsey Regina Byrne – has already built a strong name for herself, with her massive cover of The 1975's "Somebody Else" amassing an incredible 114 million streams. With the subsequent success of her more recent singles like "Youth," "Gone," and now "Ocean," VÉRITÉ has demonstrated her prowess as a writer and creative force.
In our feature last year, Atwood Magazine's Baylee Less wrote, "Time and time again, VÉRITÉ asserts herself as a domineering creative force, a respectable critic on the industry, and even sometimes a carefree jokester – this conversation was no different."
Atwood Magazine recently caught up with VÉRITÉ to chat about her sophomore album New Skin, her creative process, segueing into her self-described "extremely mundane and boring" pastimes, and advice for aspiring artists. Read our interview below!
New Skin is out October 25, 2019 and is available to pre-order here: VERITE.lnk.to/NewSkinPresavePR
My goal with the record was to create a world and environment for people to step into.
---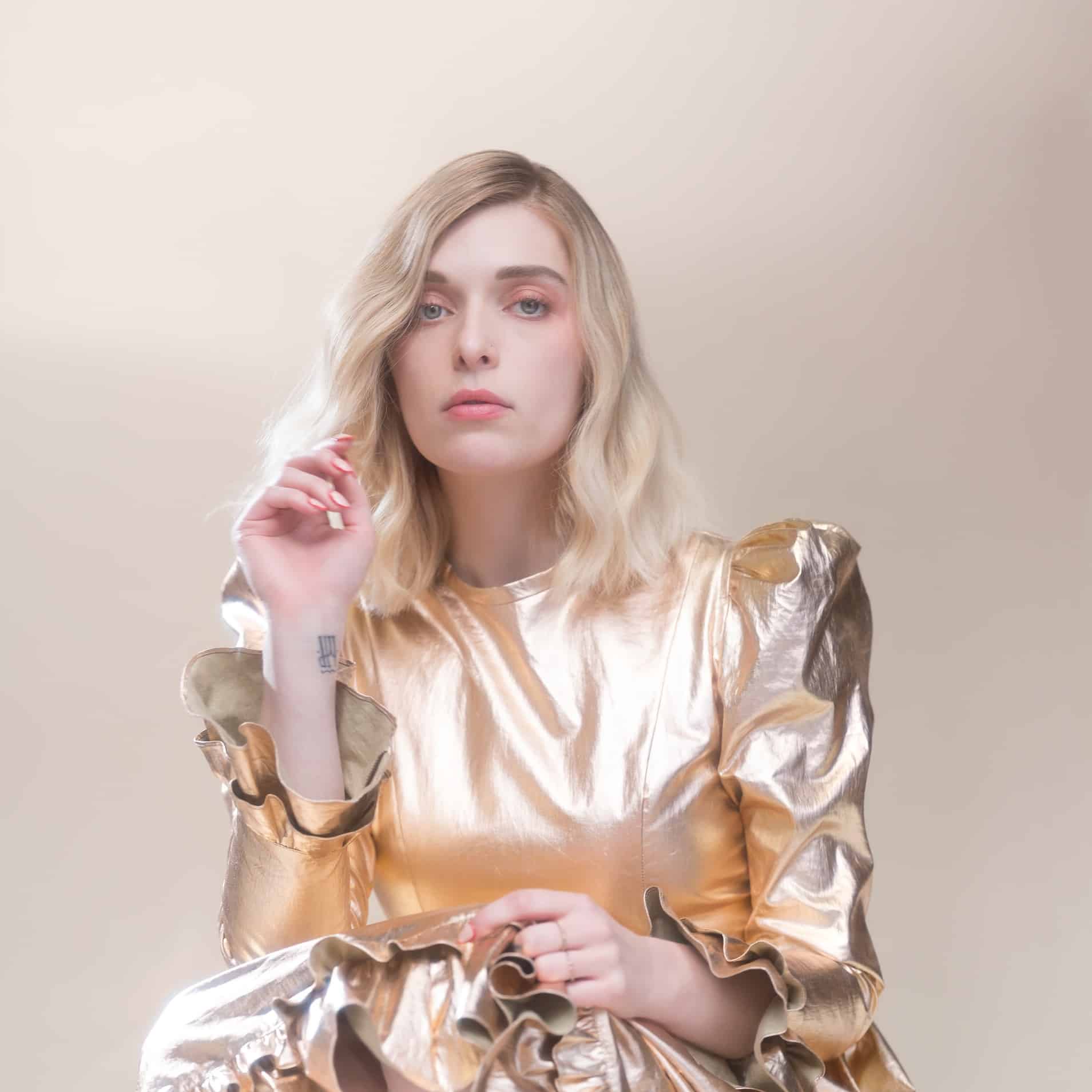 A CONVERSATION WITH VÉRITÉ
Atwood Magazine: How are you doing today?
VÉRITÉ: I'm good! I'm in Berlin right now.
Oh my goodness, wonderful! What are you doing in Berlin?
VÉRITÉ: Just more press!
Great, let's jump straight into it. Tell us a little bit about the songwriting process behind "Ocean?"
VÉRITÉ: The songwriting process was pretty simple. I wrote it in a day, with a friend and producer named Rabbitt. He has really slick pop sensibilities when he produces and so I am able to write melodies a little differently and it kind of pushed me out of my comfort zone. The actual songwriting process was really quick. I wrote melodies and lyrics, and kind of put together the form and then we took that song and I reproduced it with Zach Nicita (Anne-Marie, MS MR).
Sounds like it was a really fun process working with others on this single! When you're working with other people in the studio and how do you approach co-writing?
VÉRITÉ: I feel like co-writing is always good and bad. I think you have to just show up for it and not have any expectations and be really open to the experience and whatever person you're writing with. But I feel like the end result is always a little bit of magic and you can't really predict whether or not you're going to get a good song or what the experience is going to be. I think I just try to be as open and receptive as possible versus closing myself off.
Yeah I lose myself in you
'Cause I need someone to stay
Late morning when I hate
My body and I need somebody
Press myself into your skin
My tongue bit in your teeth
A familiar machine
Takes over when I need somebody
I lose myself in you 'til I'm not myself with you
I lose myself in you 'til I'm not myself with you, oh
I lose myself in you 'til I'm not myself with you
I lose myself in you 'til I'm not myself
On the topic of openness, this song is obviously quite personal and, like all of your music, it comes from a very authentic place. Could you explain the story behind "Ocean?"
VÉRITÉ: "Ocean" is on theme with the record. It captures the beginning moment of something where I feel like so often when you start something new – a new relationship or anything – you can lose yourself in it and kind of have it be all-encompassing . I wanted to translate that sentiment. The whole idea of the song is like you're losing yourself in someone, similar to how a drop of ocean can lose itself in an ocean. It's meant to be a very small moment but feel very big.
Do you think that losing yourself in someone can be a good thing or is that usually something that's negative?
VÉRITÉ: I mean, here's the deal: anything can be good or bad. It can be good in a moment and feel comforting but I think in general it's not healthy for me if the goal as a person is to maintain autonomy and independence and a strong sense of self and then add that to somebody else, versus losing yourself in them. We all have moments when we want to forget and maybe distract ourselves, but for me , it's not necessarily the goal.
And in the song when you talk about losing oneself in a moment, you use a particular lyric: "I lose myself in you until I'm not myself with you." Could you tell readers about the meaning and context behind those lyrics?
VÉRITÉ: I think that line, in particular, is just so encompassing of the theme of that song which is this idea of conforming yourself to somebody else to kind of appease the situation or because you think it's what you should do – so much so that you don't recognize who you are or what you're doing anymore. And that's never the goal. The goal is to be independent and have a strong sense of self, regardless of what situation you're in or who you're with.
You talked just a moment ago about when you're co-writing, how important it is to not be closed off and how that's the last thing you want to do when you're working with somebody in a creative sense. Do you find that that's something you've had to work at as an artist, or is it something that's come naturally?
VÉRITÉ: No, I'm super closed off.
Really?
VÉRITÉ: Yeah, in general and creatively it's kind of like cracking a chestnut to get me to open up and be vulnerable. Personally and creatively it can be like pulling teeth. Usually, when I'm not with another topliner, when it's just me and a producer, I kind of feel like I have the freedom to explore and do the things that I want. That's why making this record was so great. It's because I really tried to find people who would push me and spoke my language and understood my perspective. I found some people like that, and I really appreciate the collaboration that we had and the things that they taught me. I'm definitely a better person for it.
The song is a really nice lead to your upcoming album, New Skin. Tell us about that: What can fans expect to hear on that album?
VÉRITÉ: My goal with the record was to create a world and environment for people to step into. It's definitely balancing what I did on my last record, the more electronic sounds, with organic soundscapes. The goal was to really bring people into the room with me. Thematically, the record is about the nuance and reality of what it is to be in a relationship – not the romanticized beginning or the tragic ending, but wrestling in the middle. I'm in the same relationship I was in when I started making the record. It's not meant to be this heartbreaking end, it's really meant to just show the reality of what it's like to be in something and committed.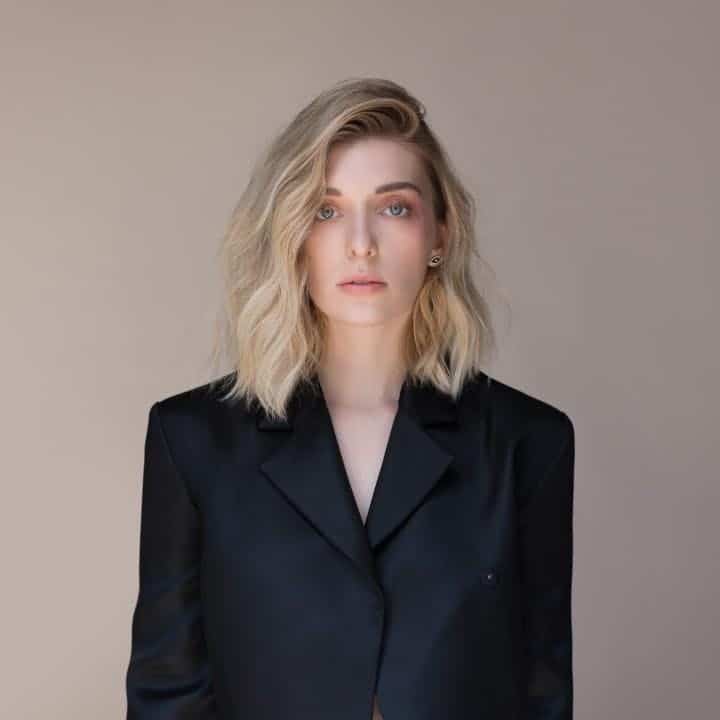 "Ocean" has a really interesting sonic quality which seems to blend to organic and the electronic. When it comes to your musical style, how would you describe it now and how has it changed over time?
VÉRITÉ: I mean, I think it's just gotten better. When I started the project I was super scrappy and I didn't have resources and I didn't know what I was doing. My goal is to always up myself and learn from everything I do. All three of my EPs and the first record are all steps in an evolution, and this record is the best thing I've done, and it's not going to be the best thing that I do. It's just another step.
That's awesome. Well it's definitely a big step and an important one! So when you're writing songs, what comes first? A melody, the lyrics, a concept? For you, what is that process like?
 VÉRITÉ: It really depends. I mean, for instance, with "Ocean," I walked into the room with a blank slate. I didn't know what I was going to write about, there was no plan. But on the song "Think Of Me," I walked in with that first line, "I hope you fuck her with your eyes closed." So it really depends who I'm writing with. When I'm writing with Madi Diaz and Konrad Snyder in Nashville, I bring in all my ideas because I really trust them. If I'm writing with someone new, I come in with a blank slate. If I'm writing with Zach Nicita, I give him a fully formed idea and I let him do the first round of production and we build it out from there.
What is it like writing with these people who have had incredible success and are huge names in the industry ? Do you kind of get starstruck, or is that something which you're able to move past straight away?
VÉRITÉ: No. What I find is that names don't mean anything and credits don't mean anything. I think that the music industry in general puts so much emphasis on someone's hits but nothing can really predict what it's like working with that person, and if you're going to have a productive creative relationship. So it's kind of the same for everyone.
When you go into a session with people whom you've heard of, are you ever surprised with what it's like working with them in person?
VÉRITÉ: No; I just don't think about it. I just don't care. Maybe it's because I'm from New York. I think LA has much more of a culture of giving a shit, and I just don't. I know it's way more entertaining if I did, but I just don't care what people have done or if they're famous. Everyone's kind of the same at the end of the day!
Your top cover on Spotify of "Somebody Else" by The 1975 has been streamed over 113 million times at the time of this interview. Apart from The 1975, who are your favorite artists?
VÉRITÉ: Arthur Moon. She's dope – a really great band out of New York. Other than that, I just discovered Labyrinth, as well as Still Woozy, he's really cool. I feel like I go in and out of listening to new music and finding new things depending on what I'm writing.
And when you're not in the studio or songwriting, how do you usually spend your time?
VÉRITÉ: I like to walk. I work out. I feel like when I'm not working my life is extremely mundane and boring (laughs).
Do you think that you're naturally disciplined in how you always like to work?
VÉRITÉ: Yeah, I always joke that I was born and raised to work. It's the family I come from.
What's your favorite concert that you've ever been to, and what made it your favorite?
VÉRITÉ: Florence + The Machine… Honestly, because of how tired I was. I was so burnt out. I had just played Lollapalooza, and it was kind of the climax to that whole experience. Then I just got to sit in awe of her. She's just such a vibe and a force.
What's your advice to aspiring artists and people wanting to follow in your footsteps?
VÉRITÉ: Just do it. There's a misconception that you need resources, that you need investments, that you need management, that you need a label. I really disagree. I feel like, whatever you want to do you can start building it now. You can self-fund, you can get a job, you can learn. There's so much knowledge available to you. It's really about utilizing all of your recourses to build what you're trying to build.
So I guess it's just a case of putting yourself out there, isn't it?
VÉRITÉ: Yeah!
Finally, is there any more news we should know about? What are your plans for the rest of the year and what can we expect to see from you?
VÉRITÉ: The rest of the year I'm going on vacation to Italy, and then the second I get back I start production rehearsals, do a few shows and then I'm on tour in the US this fall.
Thank you so much for joining us!
VÉRITÉ: Thank you!
— —
— — — —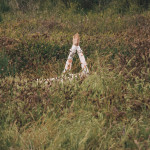 ? © 2019
:: Stream VÉRITÉ ::
---