This essay, which explores the author's admiration for Jason Isbell and his own aspiration to take the stage someday, represents an effort to fight the despondence of the present moment with the promise of a more optimistic future.

by guest writer A.J. Kohlhepp
— —
N.B. In The Plague, Albert Camus writes that the residents of Oran, facing a grave epidemic, "came to know the incorrigible sorrow of all prisoners and exiles, which is to live in company with a memory that serves no purpose… hostile to the past, impatient of the present, and cheated of the future." In a similar fashion, many of us are feeling mired in an all-encompassing present that admits of no forward movement. This essay, which reaches back into my own past (recent and distant) and looks toward a more optimistic future, represents an effort to fight against the despondent myopia of this particular moment.
---
On a moonlit fall Friday, we walked into a grandiose casino in southeastern Connecticut. There neither to gamble nor to smoke, we passed scores of people engaging in both pursuits simultaneously. Instead, we had come to this odd corner of New England to see Jason Isbell and the 400 Unit. I wondered on our way in whether they'd draw a decent crowd and how the band's work would hold up in live. (I have had Isbell's songs on high rotation via various media in recent years but never seen them in person.) On a more personal level, I mused about whether this particular practitioner — Isbell — might provide any sort of life's guidance for one particularly restless listener.
So we entered the grand tower — my spouse and I, who like Isbell and his wife Amanda Shires, have worked hard to support each other in our own professional journeys — and pushed upward toward the very highest rows. As it turns out, a few thousand devotees had flocked to this strange space to see Isbell and his crew. None of us was disappointed.
"Cover me up," belted Isbell in a voice that threatened to soar through the roof of the hall. "I know you're enough to use me for good."
This Nashville radical tore into his vocals as if much more than customer satisfaction depended upon it. Isbell launched into each number as if sanity and sobriety, honesty and honor were at stake, confirming in person what I had imagined in isolation. Isbell is the real deal: a virtuoso guitarist, an enthusiastic front man, and an imaginative songsmith. Jason Isbell crafts tunes with soul and panache, layering elegantly literate lyrics on top of earthy, rift-laden melodies. And did I mention that this man can flat out sing?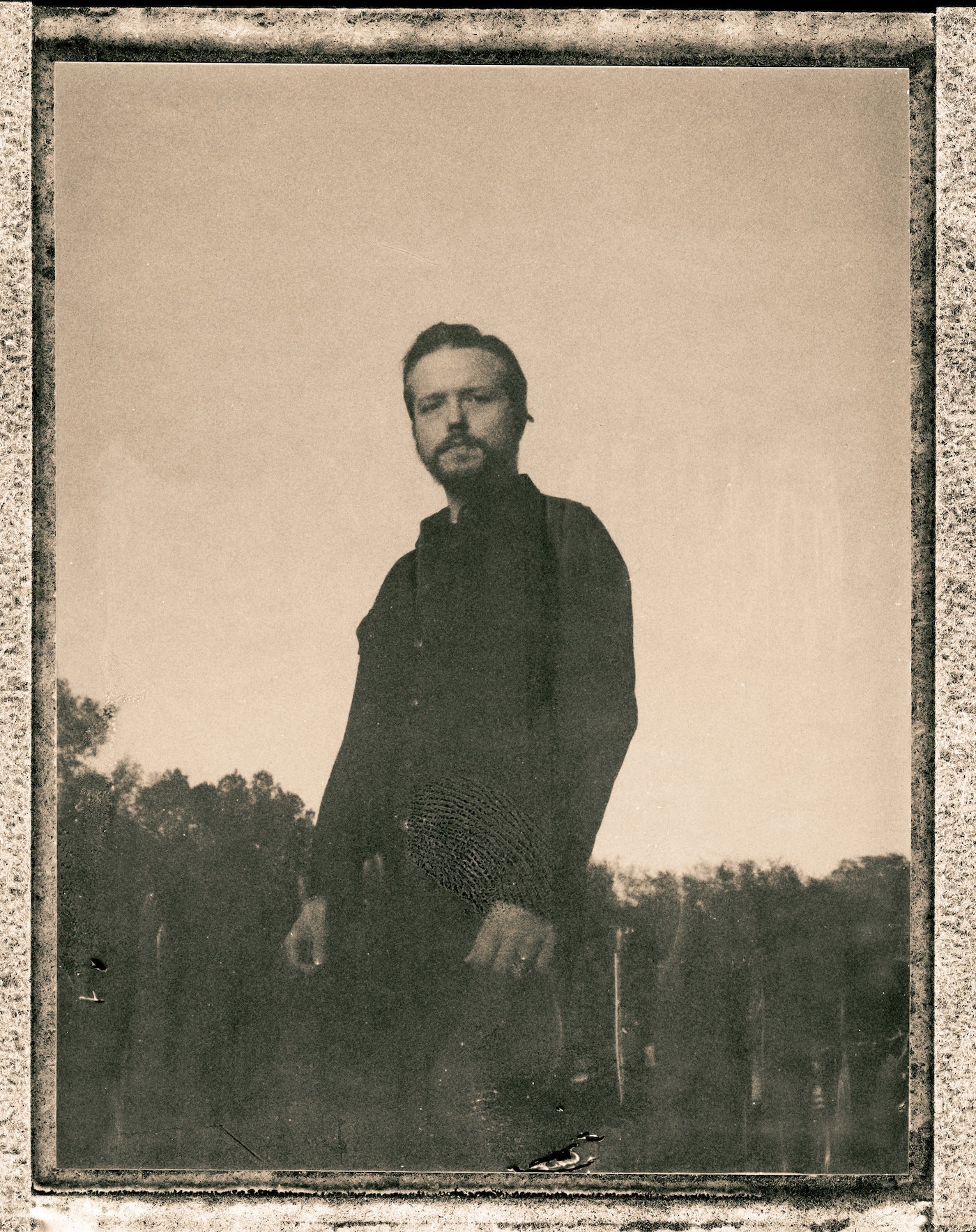 ---
Here's what I am afraid to tell the half dozen teachers gathered in a colleague's living room, lugging a motley assortment of instruments and intentions: I don't actually know how to do this. By "this," I mean create music with other people. I'm not even sure that I am capable of producing it by myself, so untrained is my singing voice, so rudimentary my chord-forming skills. With me in that casual space, raring to go, are some really good (even professional-grade) singers and pickers. One lugs a uke; another plucks a six-string; a third drags air through the horizontal bars of a harmonica; the rest of us tap out time on couch cushions and chair legs.
I have no performance experience besides a recorder recital in elementary school. (Ever hear a dozen kids crank out the theme song to Star Wars on the same screechy instruments, with nary a hint of harmony nor trace of irony?) Yet I made two vows coming into last fall: that I would jam with my colleagues, and that I would hit the stage (big or small) prior to the end of this same school year. The first objective is securely achieved, as we convened on multiple Thursdays in between dinner and study hall.
As to the second goal, there is a venue up the road that used to offer open mic nights every Wednesday. I never quite got there as fall turned into winter and spring approached; work and family commitments, not to mention the fact that showing up constituted a step toward fulfillment, kept me away from an opportunity. Now they are closed, along with every other performance venue in the known world, due to the coronavirus pandemic.
What are the odds that I can fulfill that second promise before the school year expires? Will I, or anybody else, ever take to the Egremont Barn stage again? Can music, and musicians, do anything to help the rest of us survive in the meantime?
---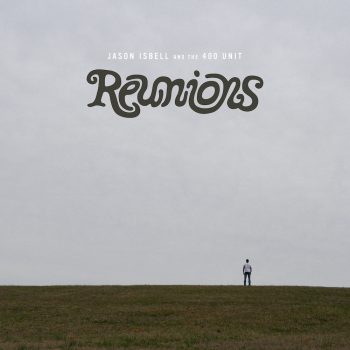 Besides possessing a skillset I envy, Jason Isbell is a man whose story I admire. Deep into drugs and alcohol in his twenties, he managed to get clean and features his hard-fought recovery in his music. Isbell has also been open about his struggles with the mono-culture in the country music capital, with his last album wryly titled The Nashville Sound. The challenge of being a supportive spouse and father while pursuing his career has also featured prominently in Isbell's thinking and writing, as well as his progressive perspective on the nasty American undercurrent that has emerged in the Trump era.
Jason Isbell is the kind of person I wish I were. Isbell heard a calling that he couldn't shake, no matter how hard he tried to douse it or dose it out of himself, and he has built a life out of that single-minded mission.
Through his gifts and his grit, he finds ways to connect any and all who'll give him a listen. Isbell does these things in a manner that reveals and revels in his core values, rather than suppressing them or squirreling them away for another time, another place. "White Man's World," for example, reveals Isbell's understanding of his own privilege and his frustration with his own and other people's attempt to unpack some of those hierarchies and shibboleths.
This father, on the other hand, labors at a New England preparatory school, where my job entails teaching English literature and coaching squash. Hard to imagine a more entrenched bastion of white privilege, which has also benefited me at so many different stages of my American life. (Giving credit where it is due, this school and many others like it have worked hard in recent years to come to terms with problematic aspects of their foundation and maintenance and to rework their ethos to suit the diverse student bodies we are fortunate to enroll.)
Rather than wallowing in the mire, or ire, Isbell steels himself to look toward a better day: "wherever you are / I hope the high road leads you home again / To a world you want to live in" ("Hope the High Road"). For me, and for many, Jason Isbell's efforts formed a panacea against despair during the reign of Trump. Yet the darkness surrounding The Nashville Sound, recorded a scant three years ago, seems almost quaint when lined up against the existential dread that many Americans (and world citizens) now face on a daily basis. For those who thought that "last year was a son-of-a-bitch," as Isbell confided in 2017, the present moment looks positively catastrophic.
---
As we might expect, Isbell has been anything but silent during the corona-related quarantine. He and Amanda Shires joined an all-star lineup to celebrate the life of recently departed Kenny Rogers and raise money for MusiCares, a new initiative developed to help those in the music industry affected by COVID-19. Isbell has also been active on Twitter, with topics ranging from the 38th birthday of an iconic Austin record store, to ongoing political leadership in Nashville and Tennessee, to the underappreciated merits of the key of B.
Best of all, there is some good news on the near horizon. Isbell's next album, Reunions, is due out on May 15. "Be Afraid," the first single, is "another in a string of Isbell and the 400 Unit's fiery calls to action, even when it's hard. And in case you wondered if he was walking that walk, he mentions in a lyric that he will not be "shutting up and singing." (No Depression)
The chords for "What've I Done to Help" have already been released on the website I go to for tabs. The transcriber, jlawrence0723, has been kind enough to provide a simpler version (no walk-up / walk-down chords), which gives me hope that I might actually be able to produce a reasonable facsimile with a month or two of practice.
---
A curious feature of the single — though not necessarily surprising given Isbell's interest in interrogating the traditional (formulaic?) structure of country songwriting — is the fact that this tune features seven choruses. Amidst the strange sequestration of this season, I hold out hope that "every chorus brings us closer" to "what we need" ("New South Wales").
In the meantime, here I sit, amidst in the silence of a locked-down student-less New England boarding school. Picking up my son's old Huntington acoustic, I fumble with a familiar sequence from the latest Isbell offering: Em – Bm – G – Am.
One slim week until the album drops; at least that much is certain.
— —
A.J. Kohlhepp writes, teaches and lives at a boarding school in Berkshire County, Massachusetts. A New Englander by birth, he spent a decade south of the Mason-Dixon soaking up food, music and culture before returning to his native region. He has written about Shakespeare, school life and squash (the sport), among other topics. Website  
— —
— — — —
? © Eric Ryan Anderson
:: Stream Jason Isbell ::
---