Thee Sacred Souls' dreamy, grooving, and achingly soulful song "Easier Said Than Done" touches on the realities of love.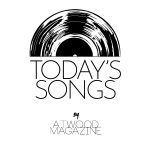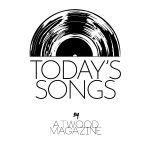 "Easier Said Than Done" – Thee Sacred Souls
---
Music is like a conversation. Maybe it's the tug of the bass line with the beat of the drums. Maybe it's artists giving small cues to each other like the lift of an eyebrow or flick of a hand. Maybe it's the roaring cheer or hushed anticipation of the audience. Regardless of what it is, music portrays a constant communication between the artist, audience, and lyrics they express. The latest single, "Easier Said Than Done", by Thee Sacred Souls allows us to witness this musical conversation.
Based out of San Diego, Thee Sacred Souls is a trio band featuring vocalist Josh Lane, drummer Alex Garcia, and bassist Sal Samano. Their most recent U.S. tour has included background singers Jensine Benitez and Tatiana, with Riley Dunn on the keys and Shay Stulz on guitar. With inspiration from classic soul and R&B, their music sprinkles hints of timelessness with a modern edge. The band explores simplistic yet personal lyrics and analogies, instantly drawing in their listeners.
Thee Sacred Souls write for the lovers, seekers of love, and everyone in-between. Let's take a deep dive into their latest single…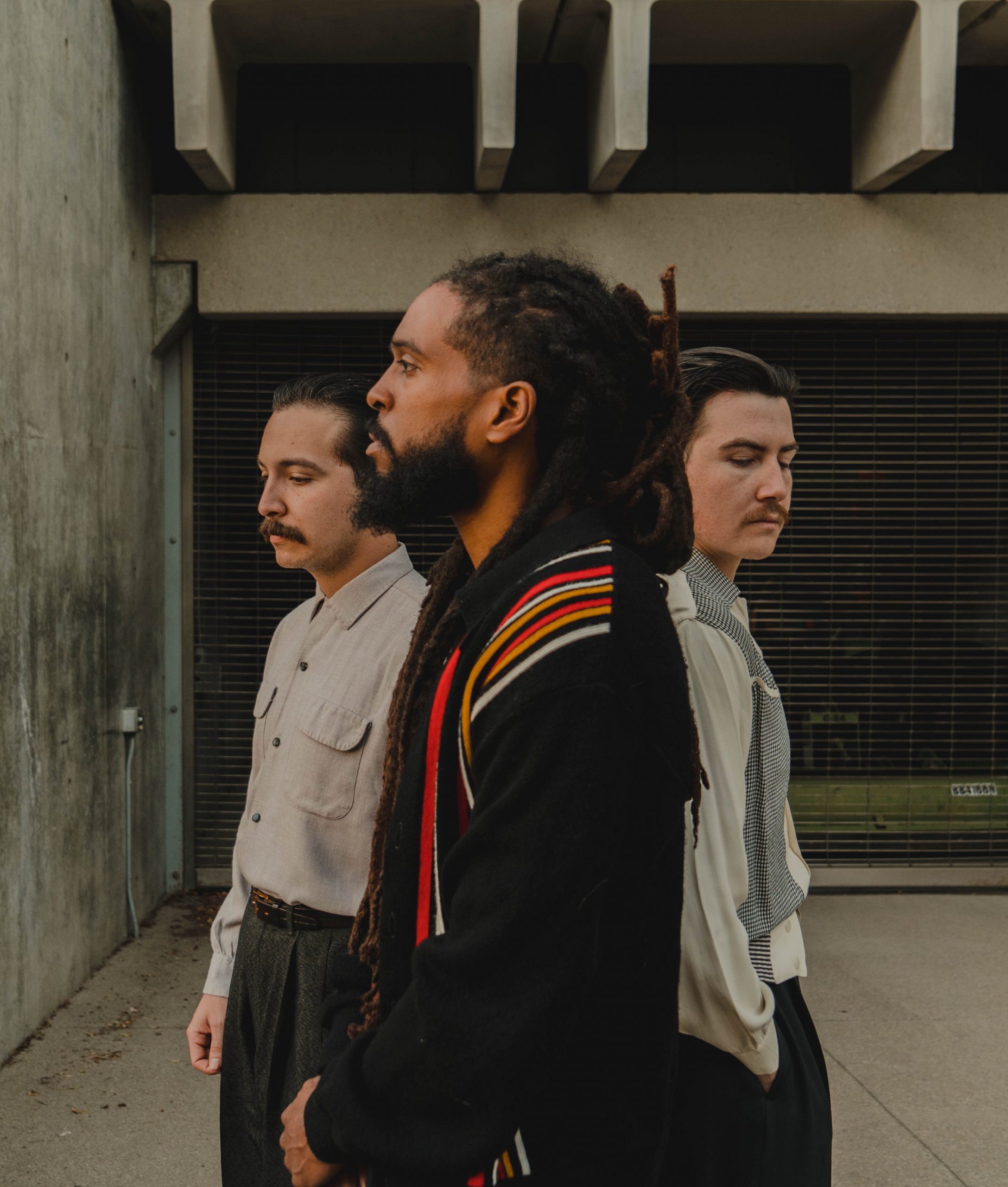 THE GREETING: "CAN I CALL YOU ROSE"
With an opening melody of the trumpet, trombone, and saxophone, "Can I Call You Rose" is off to a start. Josh Lane's voice pierces through within the first few lines, and background vocals repeatedly echo his words:
Can I call you Rose? (Can I call you Rose?)
'Cause you're sweet like a flower in blue
(Can I call you Rose?)
Can I call you Rose? (Can I call you Rose?)
'Cause your fragrance takes over the room
(Can I call you Rose?) Darling
Here we can see an internal monologue — a recollection of someone whose name is not known yet. "Can I Call You Rose" is a song for the first meeting, glance, or impression. There is an implied sense of curiosity and though he may not know who she is, he's clinging on to the fragments of her he's seen. Like a simple walk on a sunny day, it is a simple love or at least an introduction to the possibility of one. The Japanese word, koi no yokan, means the "feeling, upon first meeting someone, that you will eventually fall in love." This song communicates this idea beautifully, making the listener feel light and happy.
Towards the end of the song, Lane begins a monologue:
I was meditating on love and you and roses
The universe told me: "Put it in a love song"
The song closes with a whimsical repetition of the phrase "Put it in a love song" while Lane continues to call out to "Rose," saying, "Won't you let me in your heart?" Whether it's about a relationship— "Can I Call You Rose" is a song about admiration, desire and genuine connection. It is a personal experience that the band takes along with you.
---
THE NEXT STEP: "TRADE OF HEARTS"
The strum of electric guitar and continuous drum line leads the perfect segue to Lane whispering "Let's dream, love" at the beginning of the more recent release "Trade of Hearts." Cue the background singers, and you've got the perfect timeless intro:
I wrote it in my love song come on baby let me be
The king to your queen
My love is diamonds, and your love is gold
Ohhh
The song captures a stage of possibility. Both people have gotten to know each other better now. They want to take the next step – establishing a relationship and connecting past surface-level interactions. The real question is, who is willing to take that step first? The song shows an open dialogue between the female and male backing vocals.
You want my loving, don't you baby
(You know that I do)
So let me trade you a heart for heart
(I will)
Through this dialogue, we can see two people getting more in tune with each other. One side is asking for confirmation from the other. Once both sides realize the feelings are mutual, they decide to continue on:
This love's been growing
Inside my heart (Inside his heart, growing up baby)
(I feel the same way you do)
(Well, if you feel the same way, let's trade a heart for heart)
"Trade of Hearts" is a song about two people acknowledging their feelings for each other, accepting it, and moving forward with that information. It is about the hope and purity of love, through taking it slow and learning more about someone each day. The band utilizes the backing vocals and drum arrangement to show the story between two people as they fall in love.
---
THE ONE: "WEAK FOR YOUR LOVE"
One of their first releases from 2020, "Weak for your Love," marks the beginning of Thee Sacred Souls' signature sound. As with other songs, the band touches on the human experience of falling in love. The lyrics start with a characterization of how a lover makes him feel:
Pretty lady you have me, so weak
Pretty lady you have me…
So weak
This is the point where love has more shape and substance. Emotions start reflecting physical reactions like getting "weak in the knees." Arguably, this is the stage of infatuation. He's given his heart to his lover, and though it's fragile, it's worth the risk:
You have my heart inside your hands (You have my heart)
Baby, be careful what you do with me (Be careful, baby)
You have control of all the streets (Ohhh)
Baby, be careful what you do with me, me, ohhh
The band reflects the state of an emotional high. The sharp staccatos of piano and bass line fall cleanly with the lead and background vocals. Lane goes into a dreamy falsetto, bouncing back and forth between rising notes and runs. The song reveals the beauty of the human experience and what it means to have pure regard for someone. The song is written in a way that is simple to understand – allowing people to connect through relating life experiences, good or bad. The band has a gift in allowing the listener to feel what they are trying to communicate.
---
THE UNION: "EASIER SAID THAN DONE"
Though feelings of infatuation can reflect love, they aren't true love. At the end of the day, love is the action, not the emotion. Released June 15, Thee Sacred Souls' "Easier Said Than Done" touches on the realities of love. There will not always be the feeling of being "in love." In fact, that might grow and change over time. Real love is sacrificial; it is a commitment to someone even when things are confusing — which is, well, "easier said than done." The song dances around this conversation of "she said" and "he said." Essentially going in between, the consideration and act of committing to someone:
She said
Be honest with how you feel
I said that's easier said than done
I said
Don't worry about the future
She said
That's easier said than done
Lane ends the verse by saying:
"Cause true love it ain't easy (No)"
Going into the second verse, we continue to see this conversation between two lovers:
She said
would you show me this love is real?
I said
that's easier said than done
I said
just trust the way you feel
She said
that's easier said than done
At this point, their love is being tested. It is a questioning of what they both want out of their relationship and what it will mean for their future. This is the tricky part, but can also be one of the most rewarding. The song comes full circle and says that though, "True love it ain't easy"… "It's worth it in the end." The couple must decide whether or not to commit to each other—a turning point in their relationship. Though the band is big on a dreamy sound, they keep their lyrics real. As ideas of relationships and dating continue to shift, Thee Sacred Souls remind us that "old school love" still exists. All it takes is a little more time, effort, and sacrifice.
This new single shows promise for the rising band, and their full album will be out on August 26th. Thee Sacred Souls remind us of how music should be: Each song provides quality instrumentals, vocals, and lyrics while reminding us of what it truly means to be human. With music to the likes of Durand Jones and the Indications, The Altons, and Leon Bridges, Thee Sacred Souls are definitely a band to keep on your radar.
Be on the lookout for this soul revival; it's coming faster than you may think.
— —
"Easier Said Than Done" – Thee Sacred Souls
— — — —
? © Gustavo Olivares
:: Today's Song(s) ::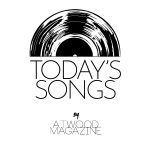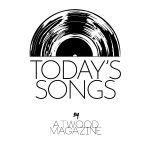 ---
:: Stream Thee Sacred Souls ::