Every Friday, Atwood Magazine's staff share what they've been listening to that week – a song, an album, an artist – whatever's been having an impact on them, in the moment.
This week's weekly roundup features songs of protest and empowerment by Ashe, Raye Zaragoza, Rachel Chinouriri, Yola, RAGS AND RICHES, bexx, Self Esteem, Milk Teeth, Elliot Lee, Pinkfiz, Lùisa, & DE'WAYNE!
•• •• •• ••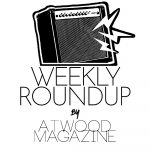 ---
:: "Angry Woman" – Ashe ::
It's not lost on me that "Angry Woman" was released the same week that the Supreme Court overturned Roe v. Wade; it makes me want to cry, scream, and shout at the top of my lungs – and perhaps it makes this song that much more urgent, meaningful, and powerful for me, and everyone else who hears it. An anthem of empowerment and liberation, cool confidence and raw emotional release, "Angry Woman" is the latest single off California-based singer/songwriter Ashe's forthcoming sophomore album Rae, out October 14 via Mom+Pop Music. It's an explosive rejection of patriarchal attitudes, casual misogyny, and our culture's continued repression and oppression of women. It's an unapologetic roar full of fire and fury: The kind of feverish, galvanizing call to action we so dearly need right now.
Hey baby, why don't you smile? You got such a pretty face
(I know, I know, I know)
I'm only here for a while, I want more than a taste
(I know, I know, I know)
I'm about to set my world on fire (oh, oh, oh well)
I smashed my glass on the bar, guess I got carried away
Oh well, you told me:
Nobody likes an angry woman
I always say the things I shouldn't
Oh, what a shame my tongue's not tied
You can do whatever you want
I'll do whatever I like
"'Angry Woman' is my 'enough is enough' record," Ashe shares. "There's always been this sense that as a woman in this world I've needed to 'behave' and 'play nice,' cutting off all this power and confidence that as women we should be demonstrating on a daily basis. 'Angry Woman,' in many ways, is about being fed up with abuse of power and that it sometimes takes a little righteous anger to make a change. Especially in today's climate, I want to see women getting a little angry, because we should be."
Following on the heels of the groovy "Another Man's Jeans" and the emphatic power-ballad "Hope You're Not Happy," "Angry Woman" sees Ashe rise in a triumphant and bold fashion. Sonically and emotionally charged, she roars forward with unfiltered strength until she and her surrounding instruments erupt in a dramatic and inspiring finale: "You can do whatever you want, I'll do whatever I like!" It's the ultimate release of all that built-up tension and energy, unleashed in a vivid and undeniably cathartic explosion of pure, uninhibited passion.
Clearly born from well worn rage, "Angry Woman" is an inspiring rallying cry.
Thank you very much for the let-down
Used to want your love but it ran out
Used to give a fuck but I don't now
But I don't now, but I don't now
You can do whatever you want
I'll do whatever I like
:: "Fight Like A Girl" – Raye Zaragoza ::
It is safe to say that the time has come to "Fight Like a Girl."
Folk singer/songwriter Raye Zaragoza leads the call to arms with the aforementioned single. While "Fight Like A Girl" was originally released in 2020, the significance and relevance of the track has remained pertinent to our society — especially in regards to the recent SCOTUS Roe v. Wade decision.
Long hailed as a protest-artist, Zaragoza has confidently used her music to speak out on the causes she believes in. Zaragoza's ancestral heritage consists of Japanese, Taiwanese, Mexican and Indigenous Akimel O'odham bloodlines. Much of Zaragoza's early life was spent trying to blend in as much as possible with the rest of the world, quietly shunning her background for a Whiter alternative. In recent years, Zaragoza has fully embraced the various parts of her identity. The multifacetedness of her heritage allows her to see the world from many vantage points, and she has made it her mission to use her music to lift others up to be the change that they wish to see.
Zaragoza begins "Fight Like A Girl" begging: "Grandma Nature / Mother moon / Show me what to do / When they are taking our rights away / Policing our bodies." Zaragoza encourages us to lift one another up in this time of pain, and to pull inspiration from the actions of those who have fought for reproductive rights in the past. Her gentle voice flows over the bright guitar strums that work to push the song's urgency forward. With this track, Zaragoza proves that the fight has just begun, and that we have plenty of people to fall back on for support — both those fighting now, and centuries of voices that have fought for the cause before us.
:: "Transparent" – Milk Teeth ::
From its early beginnings in the 1970s to the present day, the punk movement has always been fundamentally tied to politics and activism; the development of subgenres such as Riot Grrl, rooted in anti-sexism and gender equality, most clearly shows the historical and modern intersection of music with social justice and politics.
A self-described "celebratory piece, embracing the power of womxn and non binary / gender non conforming communities and their resilience in the face of adversity," British punk band Milk Teeth's "Transparent" is a powerful anthem that champions and finds might in vulnerability. Being a woman in music, much less a woman in a hugely male-dominated genre, frontwoman Becky Blomfield has actively acknowledged the gender bias in the music industry, and most notably, the sexism towards females in rock bands. With rapid tempos, fierce guitar riffs, and even fiercer vocals, Milk Teeth indignantly reject the music scene's misogyny in their emphasis on fortitude and valour in "Transparent's" aggressively confident lyrics.
In spite of the band's bittersweet goodbye in 2020, the release of "Transparent" in their final album proves a few things for the future of music: the strong political roots of punk have not at all budged, and most anything can serve as a medium for protest and empowerment against the current of status quo.
:: "Diamond Studded Shoes" – Yola ::
An unapologetic call to action masquerading as a supercharged revelry, Yola's "Diamond Studded Shoes" is a dynamic and uplifting outpouring of passion and pain, humanity and connection. An electrifying immersion of effervescent soulful energy the standout off her 2021 sophomore album Stand for Myself is an anthem for people to recognize our commonalities (and our common enemy) and stand together; to connect over our shared humanity, rather than focus on our divisions, fractures, and differences. It's easy to get caught up in the everyday squabbles, and forget about the puppeteers manufacturing the smaller problems that keep us from addressing society's biggest issues.
Everybody's saying
That it's gonna be alright
But I can't help but wonder
If it's gonna be on my dime
We are the poor ones
Rowing up against the tide
Burning our reserves of courage
And working just to make it alright
When we know it isn't
We know it isn't, we know it isn't
We know it isn't, it ain't gonna turn out right
We know it isn't, we know it isn't
We know it isn't, that's why we gots to fight
"Diamond Studded Shoes" showcases Yola's spirited attitude and invigorating drive, roaring to life with mesmerizing melodies and a toe-tapping groove that gets listeners out of our seats and up on our feet – which is exactly where Yola wants us to be.
"'Diamond Studded Shoes' is a song that on first listening is an upbeat party of a song, on second listening is a political call to protest, and on third listening is actually a call for people to adjust their awareness and thinking away from the divide and conquer tactics that pit us against each other," Yola shared upon the song's release. "This song explores the false divides created to distract us from those few who are in charge of the majority of the world's wealth and use the 'divide and conquer' tactic to keep it. This song calls on us to unite and turn our focus to those with a stranglehold on humanity."
It's easy to ascribe "Diamond Studded Shoes" to any one condition or isolated instance – take your pick of life's problems – but the truth is that it applies across the board to any number of issues going on at a personal, familiar, cultural, and global level. It takes a broad recognition of, and appreciation for the forces at play in order for real dialogue and change to commence. There is no one "one and only" takeaway from Yola's latest song, other than an urgent need for all of us to open our eyes and start standing up for ourselves and what we believe in – together.
:: "Prioritise Pleasure" – Self Esteem ::
Sam Franzini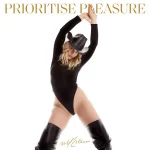 "No, not me, I won't rein in my need to be free," Rebecca Lucy Taylor begins her second album as Self Esteem. The album that follows, aptly titled Prioritise Pleasure, is a synopsis of Taylor's late-twenties anxiety, doubt, and confidence — songs like "Moody" and "How Can I Help You" are a middle finger to men's expectations of women, the tectonic bass in "I'm Fine" makes way for a woman explaining her nighttime safety tactic of barking like a dog when approached by men. "There is nothing that terrifies a man more than a woman who appears completely deranged," she says, followed by howling.
But the highlight of an album full of highlights is its pulse-pounding, euphoric title track, "Prioritise Pleasure." Over harsh, distorted, electronic walls of sound, Taylor and her choir chant, "So I'm breathing in / One, two, three / Prioritise pleasuring me." A double entendre for masturbation, sure, but the main message is that whatever in your life is causing you harm, pain, anxiety, or doubt, it's over. There simply isn't enough time to deal with what isn't contributing positively to your life. In this song, Taylor not only reclaims her life, what should have been hers to begin with, but the momentous, driving chorus makes it fun. Try and listen to this song without wanting to get out of your seat and run, dance, bid fake friends or unthoughtful hookups behind; it's impossible. "Prioritise Pleasure" is more than a song or an album — it's a moment, a manifesto, a new and healthier way to think and be.
:: Always Gold – RAGS AND RICHES ::
Adrenalized alt-rock American duo RAGS AND RICHES offer the perfect powerhouse of protest with their latest album ALWAYS GOLD. Showcasing musical diversity like no others, their insightful authenticity shines bright. Blessing listeners with blaring basslines, gripping guitar riffs and motivational melodies, they continue to ignite pure passion with each and every tune.
Embracing the true twists and turns of life, they share, "Our music is written to inspire others and spark hope for everyone to leave their legacy with the time they are given." Prevalent across their latest album, their tune "Mind Control" offers the perfect soundtrack to any rebellion.
Offering a resonating resilience, they sing, "When you put your faith in the system, Wisemen decide your opinions, Mass control of the nations, Speaking straight of the nations, When the writing's on the wall, And the sinners start to crawl, Believe all the lies they tell ya, Mind control, mind control".
Needless to say, RAGS AND RICHES don't stop there. "Victim" also offers euphoric empowerment like no other, repeating "I won't play victim to the world" to create a courageous chorus that is bound to unite fans, solidify their vision and create a lasting resonance. So if you're ever in the need to release some pent up energy and fight back against the world, Always Gold is the album to listen to.
:: "All I Ever Asked" – Rachel Chinouriri ::
A beautiful song of empowerment and self-love, vulnerability and intimacy, Rachel Chinouriri's "All I Ever Asked" is as catchy as it is cathartic: Lilting and buoyant pop on the surface makes way for a deeper exploration of our roles in relationships – what we ask of others, as well as what we give of ourselves. "All I Ever Asked" sees Chinouriri taking a bold step forward into a promising and bright career bridging the mainstream and alternative worlds. Needless to say, the London-born and based artist is firing on all cylinders – and nowhere is that felt with more depth or strength than on her latest release, which is truly a "release" in every sense of the word as she sings, vulnerable and full of emotion:
Somewhere beneath the surface
I wanna find
If you're the problem or the purpose
Cos It's borderline
I Never know if you're sorry
For what you said
For all I know you adore me
But keep all inside your head
Pulsing and impassioned, radiant and tenderly sweet, "All I Ever Asked" becomes a mantra in itself as Rachel Chinouriri rises to meet her moment head-on.
Just a little more time, was it really that hard to do?
It was all I ever asked of you
It was all I ever asked of you
Nothing compares to the trouble that I've been through
It was all I ever asked of you
It was all I ever asked of you
:: "On Your Knees"- Pinkfiz ::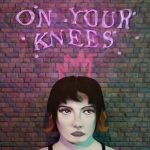 Alt-rocker Pinkfiz unleashes her single "On Your Knees" bursting with raw, infectious energy. With blistering backdrops and intense vocal tone this piece is a true in-your-face must listen. The radiant 19-year-old artist is known for her fierce releases with themes of resilience and female empowerment. This tantalizing track is all about putting yourself first and possesses that same potency. She reveals, "instead of being the victim to people, I am giving myself the power to become their 'villain'. It's basically a power trip ego song to make people feel the power in themselves and let them know that they shouldn't let anyone limit them or change themselves for someone else."
Pinkfiz channels her frustration brought on by unjust life experiences into stirring pieces of spirit and strength. Her songs are true anthems of rebellion, inspiring others to also fight hard for what they believe in. The offering's blasting bass and grungy guitar riffs definitely provide just the kick you need.
:: "New Woman" – Lùisa ::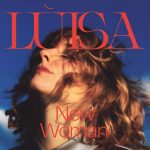 Inspiring and empowering, Lùisa's impassioned "New Woman" is a dynamic and bold anthem of womanhood, equality, and change: As catchy as it is emphatic, the title track off her 2021 third album is an unapologetic assertion of self-worth, self-confidence, and self-respect shining a light on the pervasive and shameful gender inequality that proliferates the music industry to this day.
And I'm moving in the desert nights
And I'm climbing high, could have fallen twice
but all inside of me is moving towards the light
I feel like a new woman
And I'm moving on, leave the past behind
raised underground for the longest time
all inside of me aims to cross the lines
I feel like a new Woman
Lùisa owns a revolutionary energy as she commands the spotlight, her words as personal as they are universal in ushering in a spirit of optimism and hope for a brighter tomorrow. "New Woman' is my anthem for empowerment and change," the artist tells Atwood Magazine. "The song is about fighting the rules of patriarchy and taking the stage for equality. It's about challenging our inner binary beliefs and breaking the caging patterns of stereotypes that wound our souls. I discovered the movements of intersectional feminism as highly relevant in my own life – they gave me strength and inspired me for solidarity. I've had many tiring experiences with sexism and the disadvantages that go with working as a female artist in a still male-dominated music industry. And I know so many women still experience greater inequality and gender hierarchy every day. We need to push for change! I hope this '70s-inspired disco song brings joy, hope, and empowerment when you need it the most."
And I'm moving on
Hear the doubts inside
the seasons fading in and out time after time
they say I'm like the moon I let them know I am the sun
I feel like a new woman
And I'm moving on in the desert nights
Find equal times at the dawn of light
See you have to trust the dark to see what comes to light
I feel like a new woman
They talk they explain
they bear their teeth again
they stare, beast of prey
I am not afraid hear me shouting
:: "One More Night" – bexx  ::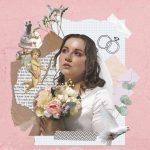 Offering listeners an unapologetically unique approach to alt-pop, British artist bexx empowers listeners with her lighthearted fearlessness and euphonous energy. Self-titled "Bisexual alt-pop princess," bexx is carving out a musical persona unlike any other. Her latest single "One More Night" captivates cathartic endings and showcases her true lack of hesitation when it comes to getting exactly what she wants from a relationship, not afraid to demand her needs or voice her opinions, despite what anyone may think of her. Refusing to hold back in any capacity she explains, "I hope that it inspires listeners to feel all of their feelings and that you don't have to feel embarrassed about being emotional."
Delving head-first into compelling narratives, bexx flourishes with fiery female empowerment, encouraging listeners to take control and to not hide their emotions, as she proudly accepts and asserts, "I am jealous, I am selfish." Inspired by the 1997 romcom My Best Friend's Wedding, bexx utilizes her strength to share messages of self-acceptance. Her 2021 release "Biggest Mistake" also demonstrates the artist's ability to touch on poignant themes in a catchy yet heartfelt way, as she highlights the insanity of how as humans, we feel like we need acceptance from the world. She sings, "I've been angry at the whole damn world, 'cause I assumed it hated me, the way I hated myself." Leading the way with assurance and a true passion for authenticity, her euphoric subordination turns into true musical bliss. bexx is a true inspiration for anyone who feels like they haven't got a voice, or are afraid to use one.
:: "54321"- Elliot Lee ::
There is a deep empowerment in standing up for what you know is right. It can be so easy at times to just let someone gaslight you and spin a giant web of lies. There is something so satisfying though in breaking apart that net. Elliot lee courageously calls out the liars with their haunting new release "54321." With spine-chilling soundscapes and passionate, punchy vocals listeners are immediately swept up in this seductive piece. The video is equally as powerful as the song itself. They sit in a dim room in front of decaying walls and the gritty background definitely fits the song's dark quality.
Non-binary artist Lee is an advocate for LGBTQIA+ and trans as well as a huge supporter of Autism Awareness. Known for their intoxicating dark pop style, their edgy tone perfectly pairs with their electro rock arrangements. They are a voice for anyone that feels misunderstood and alone, allowing them to find their inner strength.
:: "National Anthem" – DE'WAYNE ::
As moving and meaningful today as it was a year ago, DE'WAYNE's turbulent "National Anthem" is a resolute alt-rock protest song that sounds fresh, feverish, and fierce. A critique of police brutality and the state of racial prejudice in the United States, "National Anthem" is unapologetic and ruthless between its percussive beat, bursting overdriven guitars, and the artist's own unrelenting vocal performance engender a state of urgency and emergency:
It's the new national anthem
They tell you don't move and just put your hands up
I know what I do
I don't need your answers
Put a price on my head
I might throw a tantrum
– "National Anthem," DE'WAYNE
"'National Anthem' represents the America I have always experienced," DE'WAYNE shared upon the song's initial release. "I wrote this song in 2019 and performed it out all over the country on tour last year. I watched beautiful mixed crowds made up of so many different types of people RAGE to this unity." Listeners will recall that time to be one of mass protests and turmoil throughout the United States as, despite the ongoing pandemic, millions marched through cities around the country in support of Black Lives Matter. "National Anthem" predated those events, yet it spoke so soundly to the time at hand – echoing the sentiments many of us felt inside. Nothing beats the truth-to-power fire coursing through this song; no matter when you listen to it, it just hits home.
— — — —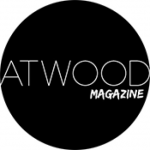 :: Weekly Roundup ::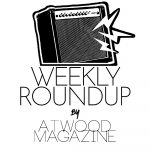 ---
:: This Week's Features ::
---