Hitting the open road has served as a source for a many a fine story and song. Now, indie country-pop artist Kate Grom becomes the latest to have a crack at it with her new single, "Whistle Cry," which blends colorful instrumentals with a powerhouse solo performance to most impressive effects.
Grom's life has been defined by shifting between landscapes; she is currently based in New York City, like many young musicians on the rise, but originally hails from the New Jersey countryside, where she regularly returns to spend time with her three horses, and has spent considerable time living in Nashville as well.
Oh my dear it seems to me we are not what we used to be
I can't forget the words you said to me
She took your love and she took it home as I headed on a train up North
And time stands still every moment the whistle blows
And now I'm looking back at a memory of my life
I was weathered and worn, I was shattered and sore
Until I heard that whistle cry for me
The sound of freedom was stronger than you could ever be
Watch: "Whistle Cry" – Kate Grom
[youtube=https://youtu.be/AW5eXfvTipY?t=0s]
---
Grom was inspired by her own life, as well as drawing from her lifelong love of storytelling, when writing her first full-length album Heroine," which was independently released on February 24th. "Whistle Cry," one of the first singles off the LP, showcases her strength of storytelling as the singer delivers a fine sample of poignant and introspective songwriting. Today, Atwood Magazine is proud to be premiering the music video for "Whistle Cry."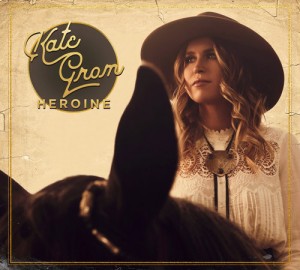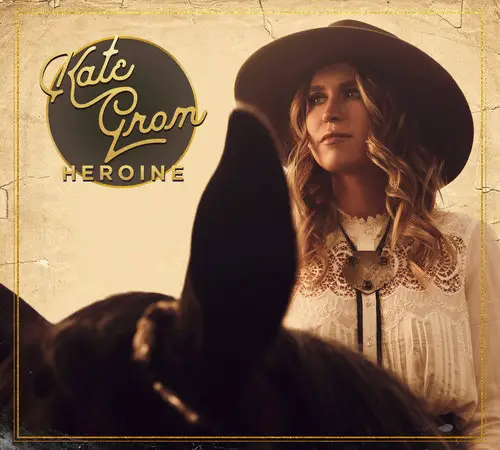 Written while Grom traveled through Europe, "Whistle Cry" can be regarded as a metaphor for finding a new source of inspiration and adventure in life. Though the song tells the tale of once being broken in lines like, "I was weathered and worn, I was shattered and torn, until I heard that whistle cry," the song also regales finding a silver lining. Grom alludes to both pieces of the tale, singing about how love lost eventually became the sound of freedom.
Grom sings about how "she took your love, she took it home, as I headed on a train up north" — one can imagine her sitting in her seat, penning these lyrics during her European railroad trip — and that "the sound of freedom was stronger than you could ever be." Her words are personal yet vague, a factor that contributes to the elusive and powerful nature of the song.
You slew her down from where she stood,
she fell so hard like you knew she would
So why'd you play her as another one to pawn?
So sell her love for all its worth
what will you buy once you have sold
Her heart for pieces of paper and gold?
The lyrics of "Whistle Cry" are truly affecting at every moment, and the song's instrumentals make it an especially memorable single. Producer Stewart Lerman and guitarist Steuart Smith achieve a harmonious balance of country and pop, which works particularly well in the musical interlude that appears midway through the song. "Whistle Cry" also comes with an accompanying music video, which was filmed at her family farm along the Delaware River and features an appearance by her fiancé and three horses. The presence of these figures and and landscape all contribute to the song's all of whom contribute to the song's central theme of escapism.
Overall, fans looking to catch a fine arrangement of introspective lyrics and memorable guitar-playing would be wise to heed the "whistle cry" of Kate Grom's latest offering. Learn more about "Whistle Cry" in our mini-interview, and catch Kate Grom on tour this May – dates below!
MORE ABOUT "WHISTLE CRY"
Atwood Magazine: How did you decide on the treatment for the video?
Kate Grom: I knew that we needed to capture the imaginative, flashback, nature of the "whistle cry" referenced in the song within the music video. When first talking with director Blake Farber, he suggested a combination of Super 8 and Digital Film. Even though it was more work to capture footage in this manner, I'm so glad we shot the video this way.
How does the story portrayed in the song connect with the video?
Kate Grom: The "Whistle Cry" story is a series of memories. It dips back into those memories in the verses and circles back to the present in the chorus. This is a story about love, loss and freedom, and I felt these elements and emotions were well-reflected in the video, without hindering the viewer's own imagination. You'll see visions of a lover, an abandoned colonial homestead, and several Americana scenes – all of which appear and then disappear back into memory. Flashing to the present moment as storyteller, an eventual freedom rider who gallops into the distance leaving the past behind.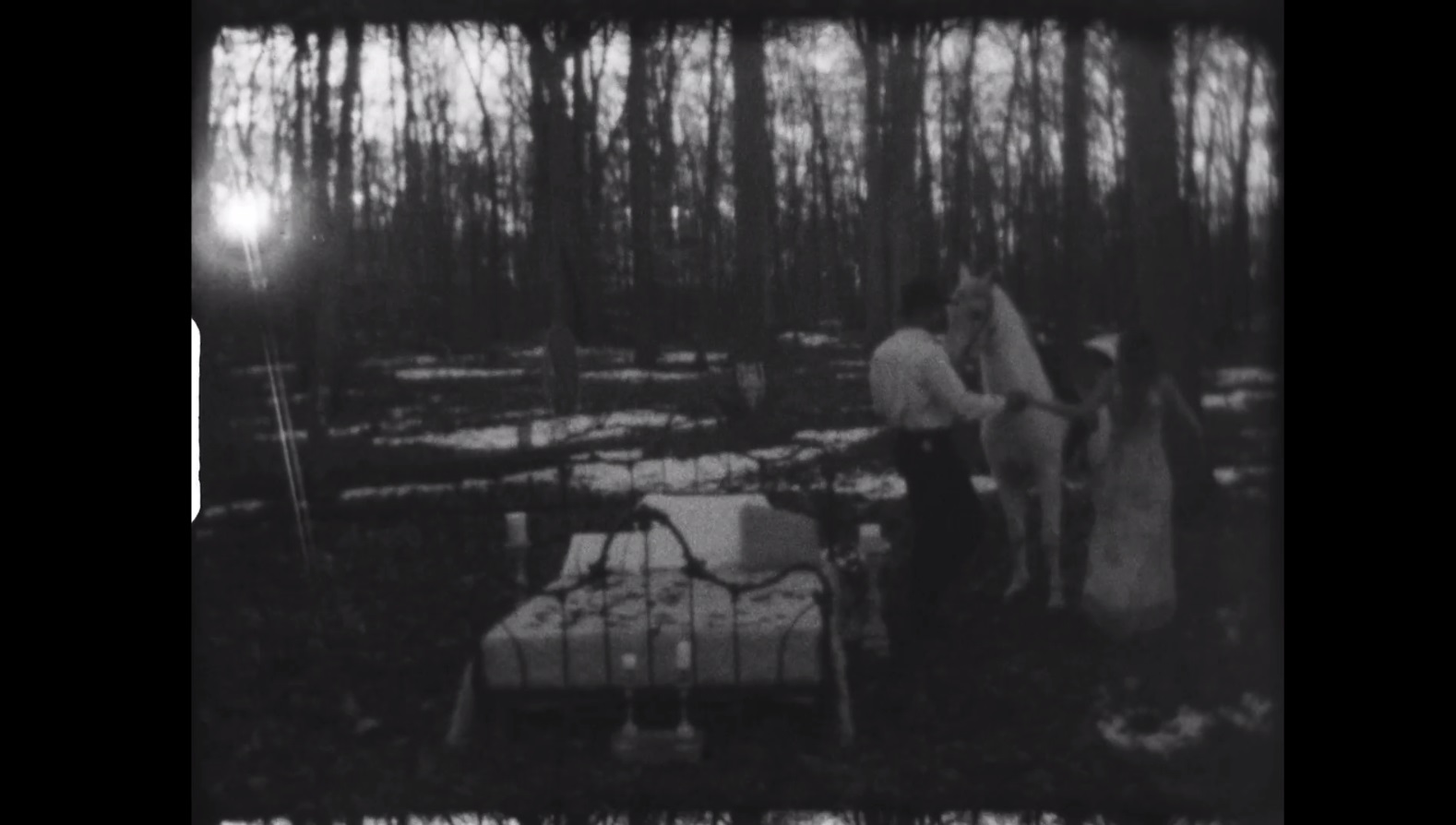 You shot the video at your family's horse farm. What is the sentimental significance of the location for you?
Kate Grom: The location was very sentimental to me, having grown up on this horse farm. Much of this entire record was influenced by the farm and its serene and inspiring setting, in nature. The horses are all very dear to me and it was an amazing (although challenging) experience to work as a team with each horse while shooting the video (in freezing temperatures, nonetheless).
What is this song about, and why/how did you decide this song should have a video?
Kate Grom: Because "Whistle Cry" was the first full song I ever completed, over the course of a few years. I felt that it should also be the first music video.
Is there a connection between competing and training horses and music for you?
Kate Grom: There are so many parallels between performing as a musician and as an equestrian. Horses teach us how to pick up on their body language, how to anticipate using subtle cues, often without even saying a word. They teach us the power of our words, the power of silence, patience, and how to build trust. A great equestrian is always intuitively connected to their mount and understands that developing this connection is crucial to successful showmanship. This is much like performing as an artist. You're always connecting as an artist – with your instrument, your band, and with your audience. I'm constantly in tune with my surroundings and sensory details, and attribute this awareness to having grown up with horses. There are also endless hours spent behind the scenes, perfecting & practicing, all for that moment when you enter the arena, or step onto the stage.
Who is starring in the video with you?
Kate Grom: My fiancé, Chase Burnett. Chase is a NYC based actor currently starring in the "Reckless Season", Off Broadway. The equine stars include Beauty Queen (Beauty), Hancock's Grey Bar (Blue) and WCC Perfect Vengeance (Ace).
— — — —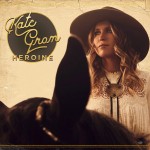 cover © Blake Farber
:: Kate Grom :: Tour 2017 ::
opening for Heather Nova and Mishka
May 16 – Alexandria, Va – The Birchmere
May 17 – Easton, MD – The Stoltz Listening Room
May 18 – New York, NY – Highline Ballroom
May 19 – Somerville, MA – ONCE Ballroom
May 20 – Norfolk, CT – Infinity Hall
May 21 – Ardmore, PA – The Ardmore Music Hall
— —
Heroine – Kate Grom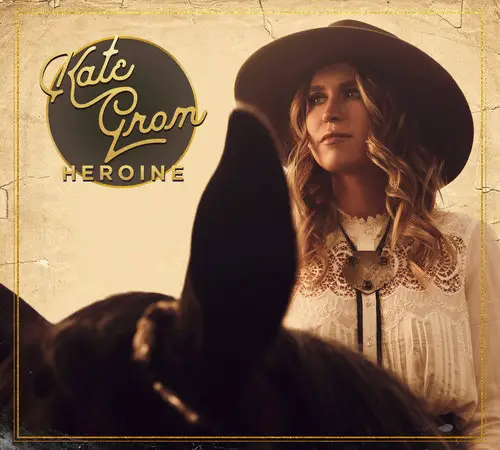 [youtube=https://youtu.be/AW5eXfvTipY?t=0s]