A serene and tender wash of wintry indie folk wonder, singer/songwriter Hayden Everett's "Kennecott" is as stirring as it is heartwarming: A lush, haunting reminder of nature's beauty.
Stream: "Kennecott" – Hayden Everett
---
A serene and tender wash of wintry indie folk wonder, Hayden Everett's latest release is as stirring as it is heartwarming. Intimate and nuanced, "Kennecott" is a lush, haunting reminder of nature's purity and beauty.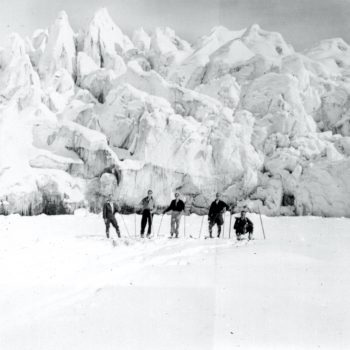 Waiting till the money's up
I'm telling you there's not enough
It's easier to let you down
With the last I took, is the last time I'll come around
Independently released February 5, 2021, "Kennecott" is singer/songwriter Hayden Everett's first song of 2021 and his latest offering since last February's standalone single "Fast Love." Hailing from the Bay Area, Everett mixes cool licks and buoyant melodies into an ambient and moody landscape. He subtly, effortlessly marries together the folk and pop worlds with delicate, fine-tuned finesse. In premiering Everett's 2019 debut single "Color," we praised the artist for tapping into the current strain of indie pop while also maintaining a certain timeless sonic quality: "His sounds evoke a well-developed balance of emotions ranging from joy and celebration, to nostalgia, doubt, wonder, and hope. In his first step up into the world, Everett makes a powerful self-reflective statement recognizing and reassessing his values." Everett's self-titled EP Hayden Everett, released September 2019, has racked up well over one million combined streams, and remains a worthwhile listen for fans of Novo Amor, Dustin Tebbutt, Volcano Choir, Bon Iver, Hayden Calnin, and so on.
Eighteen months on, Everett remains a reckonable force: A majestic song that seems to cry and whisper all at once, "Kennecott" is as fragile and ethereal as it is rooted in the ground – both literally and figuratively.
"I wrote 'Kennecott' from the perspective of an Alaskan copper mining town that was abandoned in the 1930s," Everett tells Atwood Magazine. "The song serves as a letter to the miners who failed to protect and appreciate the natural beauty around them. Its message is to be present in the awe of nature rather than exploit it; there's so much more to find than wealth."
Wait until you settle in
I'm telling you you're lookin' thin
If Kennecott is drying out
Then the last you lostirrok, is the last that is ever found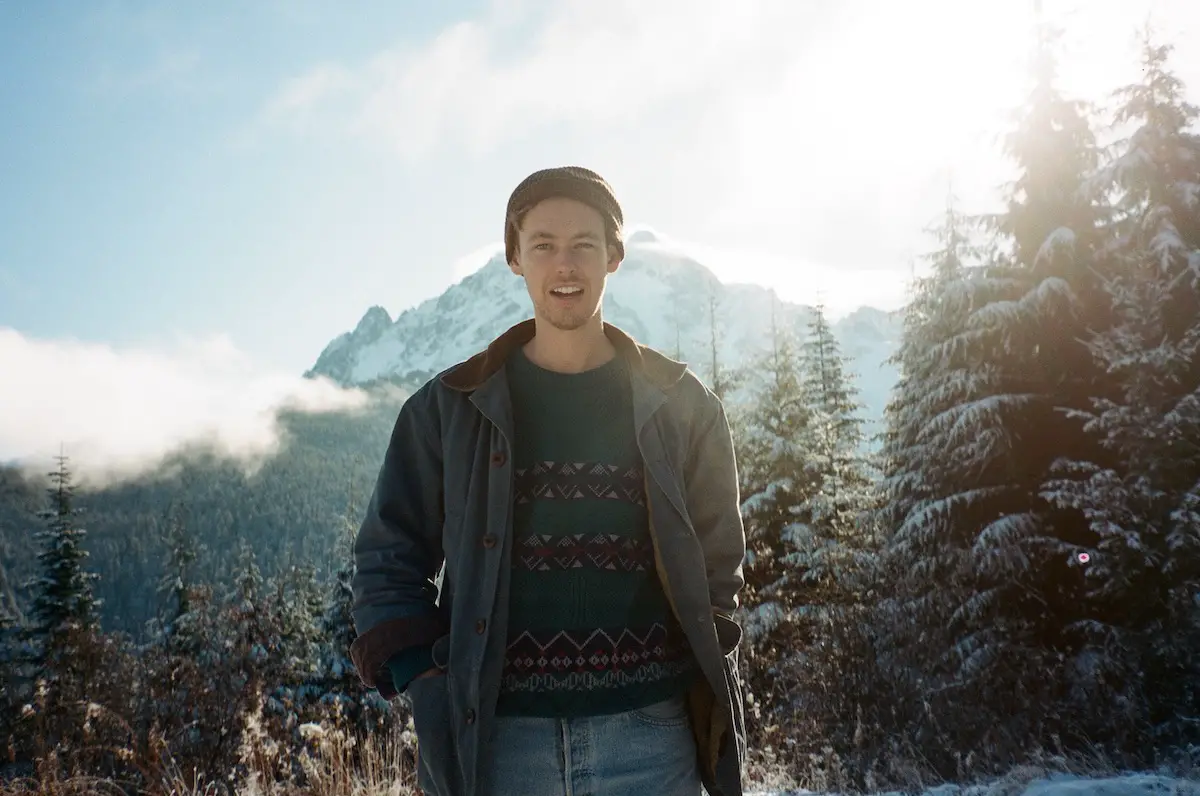 Arriving alongside a beautiful Ben Weiland-directed video (director and DP on "Under An Arctic Sky," "UNNUR," "The Cradle of Storms") that showcases the Cascade Mountains' sublime, stunning beauty, "Kennecott" is a resounding reminder that we must cherish the Earth, and embrace the world we've inherited from generations past. Everett's words may sound gentle, yet his message is anything but: His words, written from the perspective of the town to its former inhabitants, is a raw critique of their refusal to protect, cherish, or appreciate the land and its inherent real-life magic.
Seems like a good time to tell you
You're betting on a better stay
Seems like a good time to sell you out
I'm all outta change
A "passionate backpacker, climber, and student of ethnomusicology," Everett seems to have found a perfect combination of his interests in "Kennecott," which draws attention to the continued exploitation of the land while enveloping the ears in a breathtakingly beautiful three and a half minute song. Today, what was formerly a self-contained company town exists as a warning to new generations. Kennecott, Alaska is an abandoned mining camp – a blemish on a beautiful landscape that is still healing from the damage done to it over 100 years ago. "Kennecott" reminds us of our responsibility to prevent that damage from reoccurring.
In addition to releasing new music, Hayden Everett shared this Remembering Kennecott document, drawing attention to Kennecott's story and current proposed projects like the Pebble Mine. Serene and tender though it may be, Hayden Everett's music is so much more than meets the eye.
— —
Stream: "Kennecott" – Hayden Everett
— — — —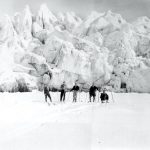 ? © Michael Flugstad
:: Stream Hayden Everett ::
---