Phoebe Ryan speaks to Atwood Magazine about the unlikely transition from songwriter to singer. The woman behind tracks by Britney Spears, Melanie Martinez and The Chainsmokers is stepping out of the writer's room and into the studio to create something gritty, emotional and true to herself.

Stream: "ICIMY" – Phoebe Ryan
---
Have you ever stopped and wondered about the humans behind the formulaic chart-topping hits that soundtrack your life? The teams of writers all packed into a studio room, scourging Twitter to find out just what makes the club hit different. Or how about the woman behind Britney Spears' 'Toxic' who wrote the greatest breakup ballad in history about her Supervet boyfriend Noel Fitzpatrick? I don't think a single day goes by where I don't think about the fifteen people it took to craft Liam Payne's masterpiece, 'Strip That Down', who's credits even included a feature from Mister Boombastic, Shaggy himself.
Unfortunately, like most things in life, we overlook the fine print, accept all cookies and keep the songwriters in the shadows, granting them the same level of significance as the children who end up playing trees in the background of holiday concerts.
"I remember in Kindergarten, one of my classmates got the solo in the holiday concert and I remember being so frustrated that I didn't get one, and that I wasn't the one singing the Chubby Little Snowman." Texas-born singer/songwriter Phoebe Ryan is a background character scorned, yearning for the centre stage from an early age. Her reminiscent tone turns quickly bitter with nostalgic injustice: "I remember being absolutely tormented that that wasn't in the cards for me."
In 2020, Phoebe Ryan is now holding all the cards as she makes a bold transition from songwriter to singer and releases her debut album.
The singer/songwriter, guitarist, and multi-talented artist signed to the pop machine Neon Gold. The label back catalogue has churned out era-defining pop princesses such as MARINA, Charli XCX, and Tove Lo. To be named amongst such an arsenal of powerhouses should be daunting, however Ryan's work speaks for itself. After releasing only a handful of singles, Ryan has proven herself as a force to be reckoned with.
'In Case I Missed You (ICIMY)', released at the cusp of the new decade, is a timbre pop ballad about life after break-up; the steps, the acceptance, the denial and what exactly we are supposed to do. It rings infectiously like the heights of Carly Rae Jepsen's bubblegum anthems and channels the colourful honesty of Taylor Swift's most empowering break-up tracks with its adroit lyricism.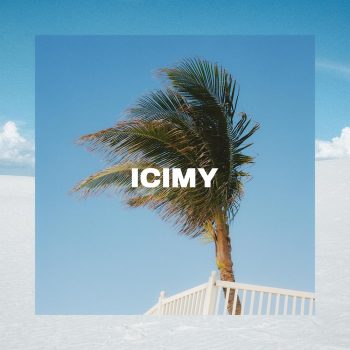 Who's gonna hold my hair back?
Who's gonna help me fight the pain?
Who do I call when I fall
Into something I can't escape?
Phoebe Ryan's fluency in the language of pop comes as no surprise. Although these sophomore singles are only the beginning, Ryan has been an active member in the industry for nearly a decade now. Previously, Ryan could be found working tirelessly on the other side of the studio pane, having contributed to the success of some of the biggest names in pop music from Britney Spears and Melanie Martinez to All Time Low and The Chainsmokers.
Despite the wealth of song credits, Ryan was unsatisfied with her work and the limitations of working through another voice: "I would say there is definitely nothing worse than being in a session and having the other writers be like: Oh, let's write a song about partying in the club and throwing money in the air, and you're just not in the mood for that at all. It starts to wear on you as a person and as an artist." Ryan quickly backtracks: "I'm not saying it was all bad, I had amazing times too. I just remember thinking, like, there's got to be more art in this."
I just remember thinking, like, there's got to be more art in this.
For Ryan, the realisation came as an epiphany of sorts, during a short stay in Stockholm in the midst of a heavy workload where she was faced with a direct interrogation from a close friend: "I remember I was in Stockholm at a pub and my friend, I was telling my friend about all the sessions I was doing saying and I remember him saying, why are you writing songs for all these other artists? You are the artist. What are you doing writing songs for all these other people?" The shock of this realisation resonated still in her tone as she recalled this turning point in her career. "I just remember being like, I agree with him? I just never really thought about being so firm in my ways before, never thought: Oh, this is what I have to do."
The result? Phoebe Ryan's multi-faceted debut is a leap outside her comfort zone, yet each track flows comfortably and fluidly, proving once again that this was where she belonged. She calls it "pop with a twist" as she sets out to retain the effervescent cool and effortless hooks she's made her name on with a fresh dose of grit and emotion. "Once I realised that I was truly just interested in pursuing my own artist project, there was something very freeing about it. It just made a lot more sense for me to be writing for myself, something just clicked and it just feels way more natural, it feels like the right thing to do. Once it becomes more about the art and less about the money, I just felt so much better. I was able to sleep better at night."
Her debut album, how it used to be, due for release in Spring 2020, is a testament to both Ryan's personal and artistic development throughout this transition.
Ryan's back-to-basics method is executed masterfully in this collection of introspective pop songs. "I just wanted it to be an extension of myself," Ryan explains. "I really wanted to get back to my roots. Like when I was in college I was in a lot of experimental folk bands and just picking up a guitar was step one for this album. We needed real instruments."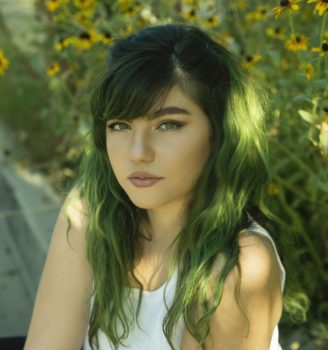 How does she think fans will react to this new direction for you? "I think that it's cool to show people the growth and I think people will really hear it with this album, which. I think is a really important thing," Ryan replies enthusiastically. "For people to hear that it's going somewhere and it's going somewhere good. I'm always developing and growing and I think that's important, maybe even to prove to myself, but I hope other people can hear it too."
The depth in Ryan's song writing would have been completely misplaced in the pop genre less than a decade ago, however in recent years the genre has been pushing boundaries and redefining itself as a respectable platform for social comment and artistic triumphs. In 2019 we saw bestselling albums such as Norman Fucking Rockwell and Lover inspiring thousand word think pieces for their layers of depth and thematic harmonies. Pop has evolved into a sophisticated and respectable genre where artists are being granted the freedom to express themselves in more nuanced ways. "I think what's really cool is that pop music covers so much ground now," Ryan elaborates. "It has influences from all over. It's grown into this, like, really wide spectrum and it gives people a lot more room to play around. I think that's really great and exciting and for anyone to be like, I hate pop music, well that kind of encompasses so much. I feel like it's really cool how diverse pop music has gotten."
With the maturity of the genre, media have been posing the question as to whether the stars themselves should mature also. Should artists be forced to take a stance, expected to maintain a steady stream of social commentary on their platform? "I think to some extent, I know a lot of people say separate art from artists, or just let pop stars be pop stars and don't let them get in the way of things. But I really do feel like musicians, at least for me when I was growing up, the musicians that I liked really shaped a big part of who I am today, so I don't really know, I feel like there's something really important about an artist standing for something, hopefully something good. For people to just shrug it off, or tell them to quiet down and just make music, that's not right. The whole thing is important."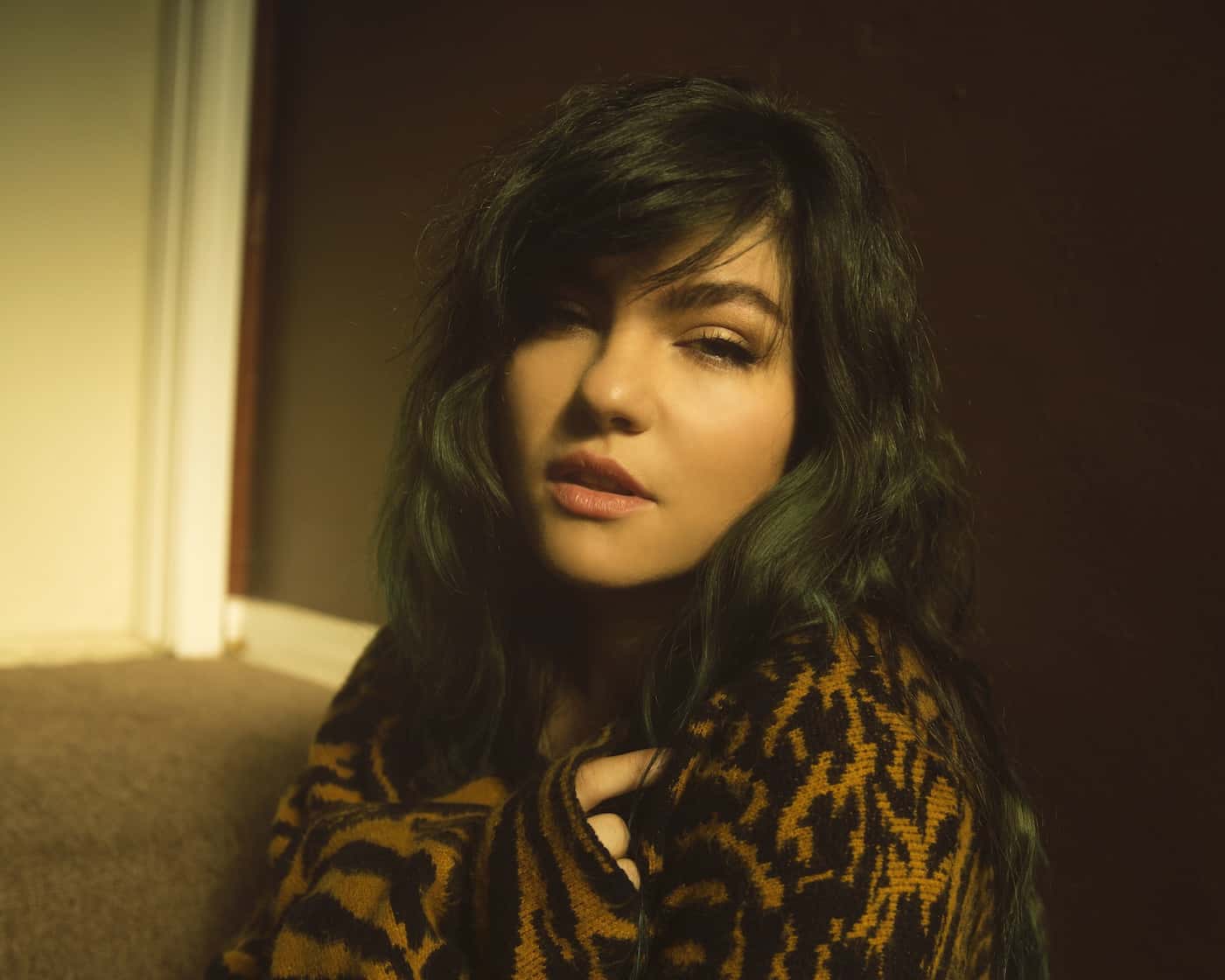 From being robbed of her leading role as the 'Chubby Little Snowman' to releasing her first full-length album, Phoebe Ryan's journey has been a true underdog story within the music industry. Before we end our call, or Google Hangout to be specific, I'm forced to revisit a question that has been rattling in the back of my mind. Was she ever given a leading role in the Holiday Show in school?
I honestly don't think I ever got a role in the Holiday show. I feel like I was squandered, but it's okay. I'm over it.
— —
— — — —
? © Ron Dadon
:: Stream Phoebe Ryan ::
---