A beacon of musical light, Stables' third album 'Silhouettes' celebrates life for the physical, emotional, and spiritual adventure it promises each and every one of us.
for fans of Fleet Foxes, Vampire Weekend, The Lumineers, Bahamas
Stream: "The Seminar" – Stables
---
It's hard not to come away from Stables' third album with a certain pep in your step.
Silhouettes isn't necessarily an overtly happy record – in fact, the band sought to create a balanced experience of highs and lows, with summery and wintry sounds alike – but there's nevertheless a certain invigorating verve that transcends this collection of songs, running from the band's instruments into their recordings, and consequently into our ears and throughout our bodies. It's a kind of euphoria – a tempered, learned joie de vivre celebrating life for the physical, emotional, and spiritual adventure it promises each and every one of us.
Okay, maybe it is an overtly happy record.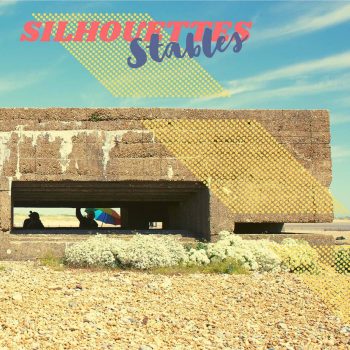 Back down, I'll meet you in the old town
Seretonin so low, I'll settle for a simple hold
Out late stumbling down them pathways
I'm always in a good state till I feel the hawthorne toll
They sold me half full
They sold me half full
But I'll take the prequel
I will keep my ringmore rise
We work late carriage on the last train
I've never seen you complain
You settle for a ferfect fill
And we go steady as we walk home
Forest hill was unknown till we came and conquered it
Independently released October 9, Silhouettes embodies a "deeper" joy; the warmth gained through experiencing the spectrum of highs and lows that life has to offer. Stables' third full-length album follows 2016's debut Beyond Brushes and 2018's sophomore follow-up reverie; written both before and during the COVID-19 pandemic, these fourteen new songs breathe with a special, inviting effervescence.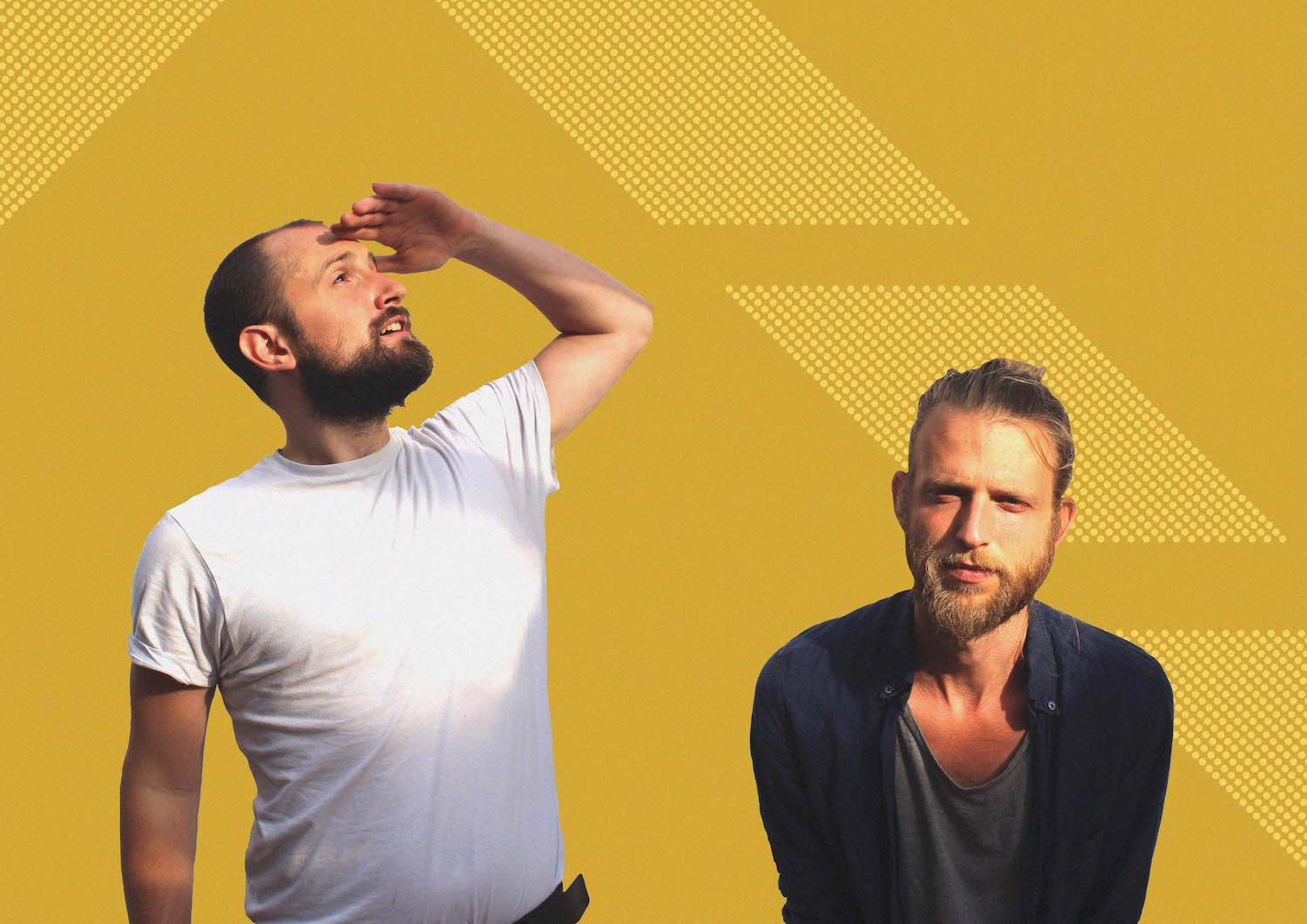 It's the most Stables that Stables have ever sounded – a beacon of musical light in one of the darkest times in living memory. The London duo refer to it as "a labor of love"; a seamless journey of fourteen resonant tracks, Silhouettes is without a doubt a special achievement for Matthew Lowe (Keston Cobblers Club) and Daniel Trenholme, who formed their band as a side project just under five years ago.
In premiering their pre-release single "Marathon" earlier this year, Atwood Magazine praised Stables for crafting "a buoyant breath of fresh indie folk air boasting tender harmonies, syrupy tones, and thoughtful reflections on purpose, place, and being."
Started off a walk
away from mundane
Early morning rise and a
factory line with views all the same
Silver lined by a fortune worth the wait
though it won't be long till the
wealth is gone and well falls away
---
"'I was already in a pretty successful touring band for five years before we started Stables, but nothing prepared me for the baptism of fire that touring in a duo would give me," Lowe shared upon Stables' album release, recalling the sundry experiences that gave birth to Silhouettes. "We travelled across Europe in a polo, performing in people's living rooms in Belgium, trying to compete with the noise of punters in German pubs with no amplification or setting up in big venues in Switzerland, just the two of us. We realised we had to rely on our energy and ability to make a room take note over any clever production. We switched instruments, kept the flow of the set dynamic and made sure we could get the audience dancing or sitting in silence when needed."
Arriving into a world where live performance simply isn't doable (and likely won't be for quite some time), Silhouettes strives to capture Stables' organic live presence. From the minute their opener "When I'm with You" strums into the world with bright strokes of guitar and lively harmony, to the second "Ringmore Rise" serenely puts us to bed, Silhouettes engages with vibrance and depth.
"We have always tried to capture the energy of our live gigs," Lowe shares. "Two mates with big harmonies and a few instruments to switch around, that's the backbone of what we do. In this album we aimed to encapsulate that ethos with moments of intricate scoring intertwined along the way. I grew up in orchestras and that has always been present in my writing and producing, but Stables was always a project for two that we could add to when we wanted, but not lose anything when we stripped back to just us. Silhouettes is that sound."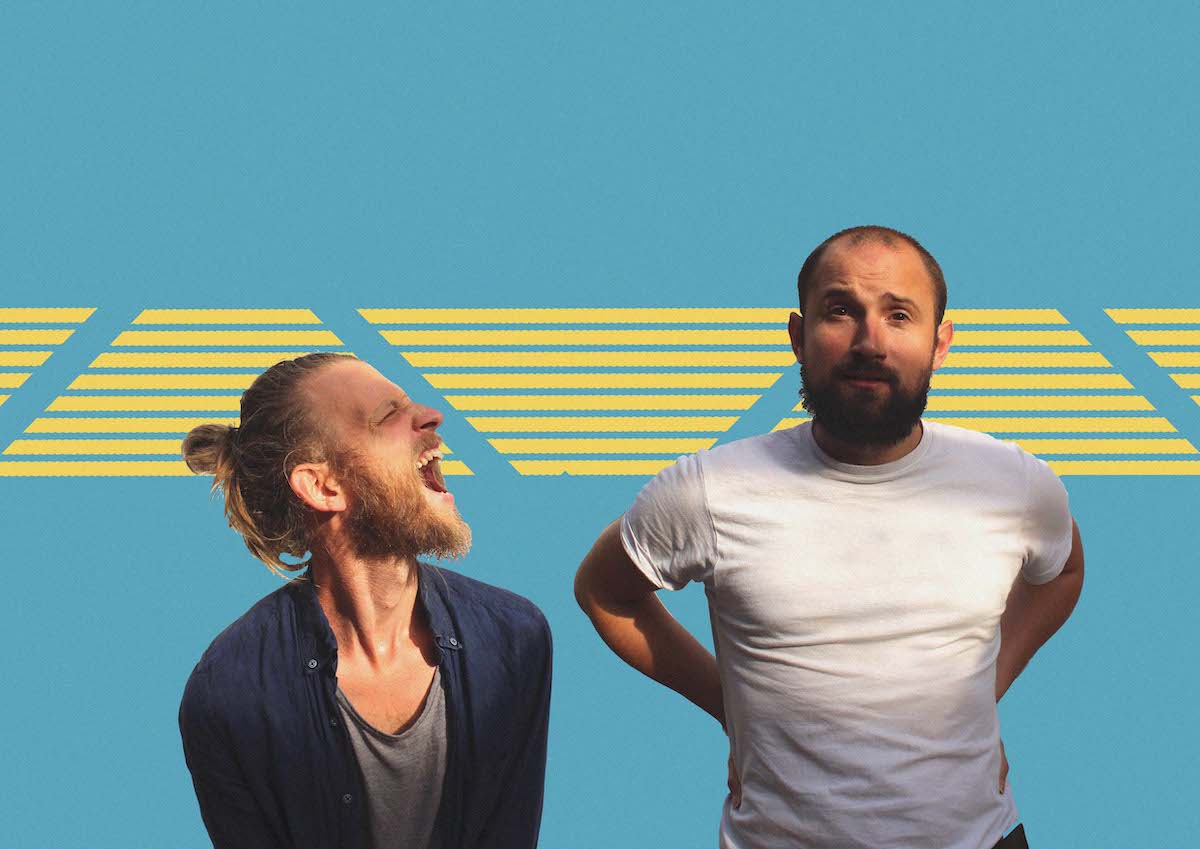 On this album are songs you will look to in hard times, and songs of celebration; tracks that will get you deep in your head, and those that will push you to get up and groove. They may have started off as a side project, but Stables now have our full and undivided attention, and we wouldn't have it any other way.
Experience the full record via our below stream, and peek inside Stables' Silhouettes with Atwood Magazine as Matthew Lowe goes track-by-track through the music and lyrics of the band's latest album!
— —
Stream: 'Silhouettes' – Stables
:: Inside Silhouettes ::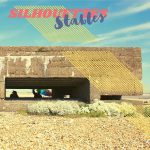 — —
When I'm With You
As the title suggests, this is all about spending time with a very special person in your life. When times get tough there's that individual who can turn it back around. We re-recorded this track about 6 times, it was the first track written for the album way back in early 2019 and the last one finally recorded about a week before mastering.
Silhouettes 
The title track of the album, Silhouettes came to me in the studio as I was recording a stripped version of Ringmore Rise. reflecting on all of the times sitting on my little balcony, looking down at the south circular with the silhouettes of people travelling to their destinations.
The Seminar
All about an 80-ish year old man and how he's conquering life. He's got it all worked out. I wrote this track off the back of Daniel's drums as you may be able to tell, getting him to come in for a session when I was at demo stage to throw a few beats around. We wanted a kind of folky, lively, vampire weekend-esk track you could dance to on a Saturday afternoon, in the sun, with a beer, at a festival… and this was the result.
Summer (and a sunny side of you) 
I'm a big fan of seasonal tracks. The brief for myself with this track was a chilled, summer track you could picnic with friends to by a river. It's reflective to those times as a teenager, during long summers when you just hung outside for the whole season with very little to worry about.
Curtain Call
The whole idea for this album was to bring together more traditional folky vibes, with livelier indie-pop. We wanted to be able to do every track justice live with just the two of us acoustically if needed, but also add flare to the album with touches of production. Curtain Call is an example of this. It's meant to be a fun, tongue in cheek love song, with a bit of Paul Simon, Graceland album vibes nestled in there.
Winter (for bringing us together)
To avoid making the album too one sided in terms of seasons, or even risk it becoming 'A Summer Album' I decided straight after writing a summer track, that it needed a cousin in winter. Winter is colder and more sentimental, but it's also been the reason for many liaisons as you move inside to hibernate in the cosy pubs. I first started my relationship with my girlfriend in winter. So I wanted to thank it, for bringing us together.
Hawthorne
Half written when Daniel and I were soundchecking for our Facebook live stream in March just after having our tour cancelled. We love fleet foxes and the big harmonies swirling in some of their tracks, there's definitely an influence there. We really wanted a track that could be massive live. We often talk of the Hawthorne effect on us when we go into a radio studio or record a session, we both struggle with anxiety when the recording button goes red. This is a track about how if you always let it affect you, you'll never be known. Even by Susan and her daughters.
Unwind
I love a good interlude track. Something to clear the pallet and prep you for the second half of the album. In the past for Stables and other projects I've often looked for darker, more serious interludes, composed of sombre, dark orchestral tones and ethereal landscapes. This time I wanted to go for something a little lighter into Red Wine & Birthday Cake. We're massive fans of the duo Lemon Jelly. The way they have so many acoustic, folk influences layered in their electronic, chilled music. We hope people will literally unwind when they hear this.
Red Wine & Birthday Cake 
I had a lot of fun with this track. It's no longer in the realms of indie-folk. We love dropping a slightly random track in our albums. Massive fans of funk, we wanted a hit of this. The track is about a birthday where no one shows up, but who cares!? You're going to celebrate twice as hard. Written in lockdown, you'll hear that influence in a lot of our tracks on this album. We hope people dance to Red Wine & Birthday Cake.
Reconcile
We've always tried to balance our mix of slower sad songs with upbeat, lively tracks, it's what keeps our live performances moving. This is one of our more chilled tracks and a throw back to some of our earlier tracks like Worry and Be Together. Reconcile is a breakup/get back together story. Relationships have their ups and downs, but in the end you can't imagine life without that person in it.
The Hindsight of Youth
A song of seasons and reflecting on how they influence everything you do, from winters in Roxy bar, to Summer at festivals and Autumn at halloween parties. I literally wrote this 'sat alone with Brodyline' (my parents cat) and 'drinking wine' as I reminisced about my youth. The seasons have always played a big part in my life and now as a full time musician, touring, recording, festivalling etc.. they do even more. So they get a big mention in much of my music.
Marathon
Another track we just had fun with, especially filming the music video. We love the rich, fun, high pitched harmonies of bands such as Queen and Of Montreal, so layered as many as we could in production.  I used to jog all the time, but have slowly lost the inclination to do so. Who wants to run forever? Not me. I'm happy to have a sit down once in a while.
Broken
Perhaps the most depressing track on the album. It's a promise to a partner that you'll do anything for them, will they do the same for you? It ends in death. I don't find that sad though, who doesn't want to die old with the one they love? I struggled to settle on the instrumentation for this track, originally it was meant to be completely acoustic, but the chorus/delayed sound on my hollowbody seemed to complete the fragile feel of the track.
Ringmore Rise
The first track we released from this album and the most meaningful to me. Last year Daniel and I almost stopped doing Stables. We were in a rut, both feeling low and questioning whether we could make a career in such a difficult and changing industry. There's a road, Ringmore Rise in Forest Hill I often walk up to. It overlooks London. As I sat there in July 2019, thinking about our last 2 years touring, I decided that we should just go for it. Put everything into making this work. I went home and wrote this track. Sent it to Daniel and we agreed it'd be the first track of 12 we'd release over the next year. In the end those 12 turned to 14 and we're releasing them all now. It seemed fitting to put it as our last track of the album, it's the reason we're still going strong.
Ringmore Rise is for anyone questioning their passion. Keep pushing.
— —
— — — —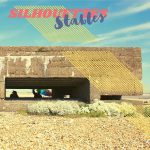 ? © 2020
:: Stream Stables ::
---