When it comes to Future Thieves, one thing is certain: That Elliot Collett – Future Thieves' frontman – is soft spoken, gracious, and nothing short of a Southern gentleman. Another thing is certain: With their most recent release, new single "Sucker," Future Thieves are anything but another quaint Nashville-based country band.
Future Thieves call Nashville home nowadays, but that wasn't always the case. Collett first fell in love with music back in his home state of Kentucky. Kentucky is also where he fell in love with a spunky, young baker. The importance of both of these first loves eventually collide when the woman of his affection introduced Collett to her coworkers – Austin McCool, Nick Goss, and Gianni Gibson – his future bandmates in Future Thieves.
Before Collett jetted off to Nashville permanently, he moved to LA for 8 months, which inspired the style of music he would ultimately want to create. "While I was out there I got to thinking about how I wanted to approach my next band. It was going to be a little more rock/pop and less of the Americana sound. I just always wanted to play louder, and honestly, I wanted a band I could write music with," says Collett. With a bright new approach fresh in his mind, he returned to the South and joined his girlfriend to work at the Hillwood Country Club in West Nashville. At Hillwood McCool, Goss, Gibson, and Collett bonded over their love for rock and roll music. They began jamming in McCool and Goss' dining room. Although things formed naturally and casually between the foursome, they always knew the music they were making was meant to be a serious endeavor. As Collett says, "Of course we love jamming, but we want to make something that we can support families with."
Future Thieves went on to release their debut LP, Horizon Line, in 2016. The quartet immediately got busy touring, gracing festival stages, and writing music for a follow up album – which is currently in the works. "We played SXSW and then we went straight to Tornilla, Texas to do the record," says Collett, "From there we went back home and we had two weeks before we went to Europe. We kind of had a European Tour in the middle of making the record." In Tornilla, Future Thieves spent two weeks recording at Sonic Ranch, the largest residential recording studio in the world. "That was the most magical, musical experience I think I've ever had," says Collett, "It's in the middle of a 4000 acre pecan farm, half a mile from the border. It's so secluded and laid back."
Another reason Sonic Ranch proved to be so unique is because Future Thieves are approaching recording very differently this time around, in large part thanks to their new producer, Alex Jarvis. It shows on their newest single, "Sucker." "Now we're looking for more space in our songs, less is more kind of vibe," says Collett, "Now that we have Alex Jarvis, our producer, he's playing keyboards and he writes with us. Throwing the synthesizer in there gives me a chance to put the guitar down and sing and focus on melodies, and now I'm playing some keyboard stuff as well."
Listen: "Sucker" – Future Thieves
[soundcloud url="https://api.soundcloud.com/tracks/308139424″ params="color=ff5500&auto_play=false&hide_related=false&show_comments=true&show_user=true&show_reposts=false" width="100%" height="166″ iframe="true" /]
---
Things flowed through the musicians swiftly and gracefully en route to "Sucker." So much so, that Jimmy Fallon debuted the single on both his website and twitter, much to the band's surprise. "We're opening up tons of room in the song for each little thing to shine. It's really like organizing your junk drawer. You're not taking anything out of your junk drawer, you're just organizing it," laughs Collett as he mumbles that that was the best analogy he could come up with. Yet, the analogy was quite clever and it explained the new sound nearly perfectly – free of junk, free of shit, yet filled with unadulterated rock and roll.
After checking a tour through Europe off of Future Thieves list, they are back in the states and eager to get to work in the studio. The record is a priority for the group, after one more quick east coast tour. The group feels like Nashville can be a bubble for music, but being successful solely in Nashville doesn't necessarily mean true success. Collett says, "Being successful in one place doesn't really mean anything." They are adamant about taking music to the far reaches of the states and beyond. An admirable goal for a group that could choose to settle for hometown success.
We can expect to hear a new single early on in the fall – another teaser of what's to come for Future Thieves. Take a look at their tour dates below and if they are in your city, make sure to check them out and what's to come for the newcomers!
— —
— — — —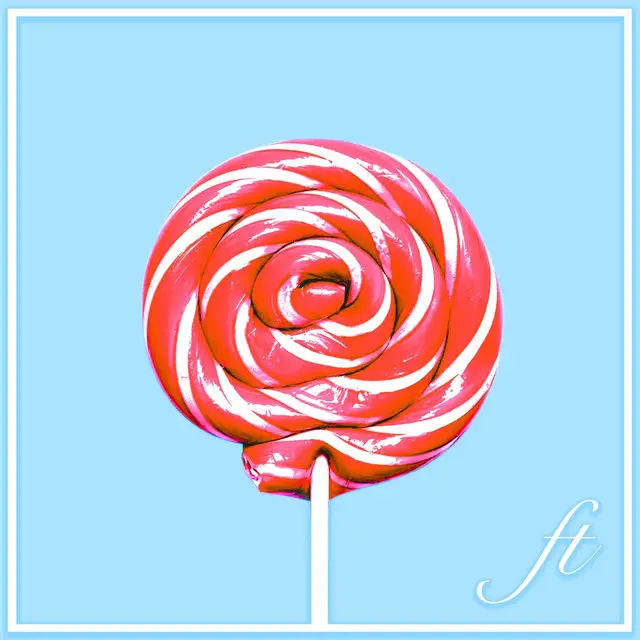 :: Future Thieves Tour Dates ::
7/18 @ The Frequency – Madison, WI
7/19 @ 7th Street Entry – Minneapolis, MN
7/20 @ Shank Hall – Milwaukee, WI
7/21 @ Township – Chicago, IL
7/22 @ Cosmic Charlie's – Lexington, KY
8/02 @ The Evening Muse – Charlotte, NC
8/03 @ Chevelle's 66 – Murphy, NC
8/04 @ Canal Club – Richmond VA
8/06 @ World Cafe Live – Philadelphia, PA
8/08 @ Mercury Lounge – New York, NY
8/09 @ Smiling Moose – Pittsburg, PA
8/10 @ Rumba Cafe – Columbus, OH
8/11 @ Lamasco's – Evansville, IN
8/12 @ Urban Artifact – Cincinnati, OH
---