Longtime Atwood artist-to-watch Fergus takes us track-by-track through his beautiful debut album 'Love Upside Down', an achingly intimate, expansive, and impassioned record reckoning with love's enchanting emotional rollercoaster ride.
Stream: "Fight Forever" – Fergus
---
I feel I've covered all bases in 'Love Upside Down' – I definitely couldn't write a whole happy album.
British singer/songwriter Fergus has always had a bleeding heart.
His songwriting – historically a healthy diet of moody balladry and ethereal indie folk upheaval – has long ached with the sting of grief and melancholy. Sadness was (and remains) Fergus' safe space, but the artist found love in recent years, and with it a fresh outlook on life.
That transformation can be felt throughout his music as well: After singing about heartbreak for the bulk of his early career, Fergus brings an 21ed perspective to his long-awaited debut album: Warm and wondrous, deeply passionate and achingly intimate, Love Upside Down is a beautiful record reckoning with love's enchanting emotional rollercoaster ride. Fergus basks in the highs and dwells in the lows on a cinematic album that ultimately celebrates and embraces love's journey, and everything that comes with it.
Make no mistake, his heart is still bleeding: There's just that much more to sing about now.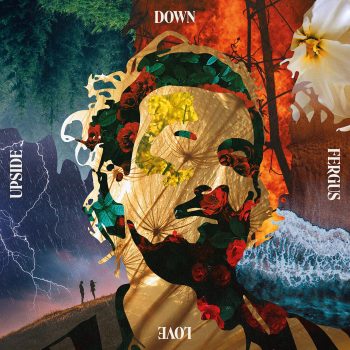 Is it easier to live like this?
Hiding out in homely, emotionless bliss
If it's easier than pining
When words feel like ice cream
Melting on my pipe dream
If it's easier…
Is it easier to live like this?
Than pining over love
When love is always upside down?
– "If It's Easier," Fergus
Released May 27, 2022 via Goldun Egg Records, Love Upside Down is a captivating and triumphant record balancing light with darkness, love with heartache, celebration with anguish, ballads with … well, power-ballads. Co-produced with longtime collaborator Jake Gosling (Ed Sheeran, Lady Gaga, KSI), Fergus' first full-length effort shines with all the fragility, tenderness, and care his music come to embody over the years, albeit with a bigger sound and bolder tones.
A longtime Atwood Magazine favorite, Fergus' music has always had a way of seeping into our hearts.
Ever since introducing himself through "You or Nothing," Fergus has stood out through "serene sounds and haunting melodies." His three EPs (2018's Purple Road, summer 2019's stirring Three of Swords, and last December's Close Quarters) have capitalized on his ability to create emotional shouts through sonic whispers: As I once wrote, "few artists are more self-critical and introspective than British singer/songwriter Fergus, and no one is better at turning pain into something beautiful."
The same can most certainly be said of Love Upside Down, whose songs run the musical gamut and the full emotional spectrum. From the groovy, soaring surrender to love in "If It's Easier" and the darkly smoldering, hopeful declaration of love in "More Than I Deserve," to the gentle, sun-kissed intimacy and familiarity in "Leave Me Light" and the poetic, heart-on-sleeve outpouring on the album's stunning finale "Dear Heart," Love Upside Down is a truly gorgeous, lilting, and lush multi-dimensional affair.
Dawning in, let your dreams away
Like dandelion
Soaring higher than the trees
Come up from under
Blink out the night
And nuzzle with your skin under me
Love leave me light
In the morning I'm entwined
Taking my time every morning
Every night, I'm entwined
Taking my time, leave me light
Catch the stare
Awake enough to shut the shower off
And dry my hair
A message in the mirror for me
And I'm up from under
As I wash your coffee cup
And I feel the feeling wash over me
---
Truth be told, its sweeter tones are as much of a shock to Fergus as it is to listeners familiar with his earlier work.
"Thanks to all pre-COVID plans being put on hold, I have a much more mature body of work," the singer/songwriter tells Atwood Magazine. "My sound evolved a lot. Maybe love songs might be an easier sell than my previous angry rants! That said, I'm not naturally an upbeat person and I hadn't written a happy song in five years. Even now, hearing myself sing about being in love is out of my comfort zone. I feel I've covered all bases in Love Upside Down, I definitely couldn't write a whole happy album."
(fake right) Did you ever see it coming?
(fake left) You know I never felt this way
(fake right) Did you ever see it coming?
(fake left) You know I never felt this way
Is your powder dry enough?
'Cause I'm lightning from the sea
And I breathe cannon fire
You think you hold your own
I'm blown — but I can see compromise
In your eyes, in those eyes
– "Fight Forever," Fergus
Between the driving rock pulse of "Fight Forever" (a dramatic song about two people falling in love), the feverish raw churn of the heavy, brooding "The Brink," and the dazzling lightweight reverie and togetherness of "All I Dream," Love Upside Down truly has a little something for everyone looking to get lost in love's (oft turbulent) wonder and beauty.
For Fergus, this album is "a warts'n'all look at love" – the good, the bad, the ugly, all piled into his most radiant, hopeful, uplifting, and engaging set of songs to date. Love Upside Down is a special and enduring collection that promises to soundtrack the highs and lows of our own love lives as we navigate the world, together and apart all at once.
Ultimately, love looks (and sounds) good on Fergus: His songs are just as soft, stirring, and soothing as ever, but there's a remarkable warmth and hope deep inside every one of these eleven tracks.
Experience the full record via our below stream, and peek inside Fergus' Love Upside Down with Atwood Magazine as he goes track-by-track through the music and lyrics of his debut album!
— —
Stream: 'Love Upside Down' – Fergus
:: Inside Love Upside Down ::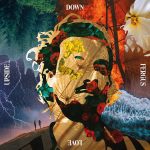 — —
The Seasons Dance Around Us All
This was, once upon a time, a standalone instrumental idea I had which later became the intro to "If It's Easier". We made the decision to separate it again late in the mastering process, and a name was required immediately. I was at home, as I couldn't be there because of covid regulations at the time, so I had a shower and thought about what the guitar sounded like to me, and what would be an apt way to introduce the album as a whole. I wrote a poem in my head about how the seasons have their own characters that not only punctuate our lives, but also dominate our moods and our actions. But only for a season. I thought it was a nice lyrical mirror to the passing seasons of 'Dear Heart'.
If It's Easier
The title-birthing track of the album. This was a song I had mapped out on guitar for ages and ages, just waiting for the verses to materialise. Life and love can beat us down, and make us want to close up and sort of "opt out" to feel safer. Is it easier? Probably. But will that lead to fulfillment…? So it goes from being very risk-adverse, to having doubts, then to eventually surrendering utterly – at the mercy of love.
More Than I Deserve
'More Than I Deserve' was born out of conflict in a relationship. I wanted to convey that restless angst of turning things over and over in your mind, trying to find a way through that conflict. It's a song about commitment and persevering, even though it hurts. So, although it sounds dark and painful, really, it's a message of dedication and hope. A declaration of love."
Fight Forever
"Fight Forever started as a fun song I made when a brief came through to soundtrack an "ironic fight scene." I wrote a song about two people falling in love whilst having a physical fight. Although I didn't get the job, I really loved the chorus of the song! So, I rewrote the verses to be less comedic and more dramatic, then added some context in the middle to keep it personal."
Leave Me Light
'Leave Me Light' chronicles some of the little moments in an early morning routine, as your partner leaves for work. I wrote it when we were just coming out of hibernation and starting to go back to normal life again. Dragging our feet and drawing out our goodbyes, saying "go gently and hurry back soon"
The Brink
Ah, 'The Brink'. I wrote this while we were recording in Miloco studios. Patch (Boshell) was at the helm producing and he suggested we try to capture something totally new and random. This was a new experience for me, but I was feeling gloomy and very inspired and I ended up tuning my guitar to DADGAD for the first time (I needed this string lower to play this note here etc). I jammed it in the live room with Mike (Cosburn) on drums and I poured all the uncertainty I was experiencing at the time into it. Afterwards we just kept layering up guitars. I had no lyrics, just a sort of sense of impending doom, but I had a very clear vision of how I wanted the structure to be. A couple of months later I recorded the vocals at Patch's home studio, and they contain some of my favourite brooding lines. Both sides over-brewed through dark brown eyes. It's about trying to weigh up an impossible decision, and the conflict therein…on the edge of it.
Flatline
"'Flatline' is a reassuring hug when you've fallen down, and a gentle pep talk. It's about acknowledging and accepting your situation for what it is, and not pretending anymore that everything is fine. Instead of thinking about rock bottom, imagine all that is now possible and celebrate all these feelings as a rite of passage."
All I Had
The last song to be finished and the saddest one for me. We recorded the guitar first and apart from the repeated "All I Had" lines, just rough, hummed vocals. I quietly cried and cried on the train home afterwards listening to it. Consider it the aftermath of 'The Brink', you have shipwrecked your life. I remember saying to myself at the time, out loud, "I'm going to make something so beautiful out of this". The lyrics at the end were pieced together from a drunken voice note to my band mates, and contemplating being 30 and finishing this album – thirty percent gone, two years over – whilst feeling like an out-of-control teenager again.
Tripping Over My Feet
I started writing this one pretty soon after returning to my parents house at the start of lockdown. I wanted to write about feeling all these dormant memories of being a clumsy kid slowly awaken, and realising that not much has changed! It just so happens that at the same time I was finding love, so that was on my mind too…and I liked how I could spin the lyric "tripping over my feet" into being a positive thing, like that same giddy excitement I'd once had as a kid.
All I Dream (Extended Album Version)
"All I Dream' conjures up an idyllic evening back in civilization after a long period of isolation. Enduring dark times by holding on to the dream of "what could be" and relishing the prospect of enjoying the simple things you'd previously taken for granted."
Dear Heart
"I started writing Dear Heart a long time ago now, when I was facing the prospect of losing someone dear to me. I wrote that seasons change and time marches on, but I'll always have you here, in my heart. The second half came along, years later, at the end of the decade when I was thinking about what I would have wanted to say, had things not worked out so fortunately."
— —
— — — —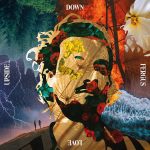 ? © Matthew Thorne
:: Stream FERGUS ::
---