An intimate upheaval, Fergus' achingly soft and searing new single "Flatline" transforms rock bottom into a rite of passage.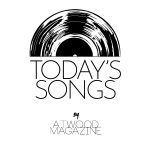 Stream: "Flatline" – Fergus
---
When it comes to Fergus' music, sadness is a familiar friend: The London-based singer/songwriter has been finding ways of evoking sorrow in all its forms – from heartache and grief, to loneliness and longing – since his 2018 debut single. After years spent releasing singles and EPs, his long-awaited full-length album promises to double down on this stirring quality while simultaneously evolving beyond it: An intimate upheaval, Fergus' achingly soft and searing new single "Flatline" transforms rock bottom into a rite of passage. It's a tender reeling – one that balances moving acoustic balladry and melancholia, with emotive eruptions of energy and a sense of renewal, redemption, and returning.
So feel the flat line
Face down in the time it took to fly
You speak a sure sound
Lining all your words with sugared ice
Well you live and you learn with
Every painful twist and
Wasted turn
There's no rhyme between the
Time it takes to fly
And the time it takes to
Clamber back to life
Released January 28, 2022 via Goldun Egg Records, "Flatline" arrives as Fergus' first song of the year and the fourth single off his forthcoming debut album. Co-produced with longtime collaborator Jake Gosling, "Flatline" follows last year's singles "Leave Me Light," "All I Dream," and "More Than I Deserve" in showcasing the singer/songwriter's growth – both as an artist, and as a person.
A longtime Atwood Magazine favorite, Fergus' music has always had a way of seeping into our hearts. Ever since introducing himself through "You or Nothing," Fergus has stood out through "serene sounds and haunting melodies." His three EPs (2018's Purple Road, summer 2019's stirring Three of Swords, and last December's Close Quarters) have capitalized on his ability to create emotional shouts through sonic whispers: As I once wrote, "few artists are more self-critical and introspective than British singer/songwriter Fergus, and no one is better at turning pain into something beautiful."
The same remains true for "Flatline," which is as fragile, moody, and moving as any Fergus release before it. He weaves his way through warm, heartfelt melodies tinged with sorrow, inviting listeners to "feel the flat line" – but know that it's not the end: "You live and you learn with every painful twist and wasted turn."
So feel the flat line
Smooth and steady
Nothing left to climb
And change as you choose
If there's something on your mind
After all this time…
"'Flatline' is a reassuring hug when you've fallen down, and a gentle pep talk," Fergus tells Atwood Magazine. "It's about acknowledging and accepting your situation for what it is, and not pretending anymore that everything is fine. Instead of thinking about rock bottom, imagine all that is now possible and celebrate all these feelings as a rite of passage."
What makes "Flatline" so special is that, unlike its namesake, the song is far from a flat line. Rising and falling through dramatic swells of passion, Fergus makes his own kind of (bitter)sweet cathartic releases that come and go, come and go like ocean waves.
Like a fever it hits
With a cold red mist
Bent bitter in the night
Caught up in a lie
Blood-shot
Hung up
On a said so
When you're better off
No rhyme between the time it takes to fly
And the time it takes to clamber back to life
With a warm, stunningly sweet voice like butter and an uncanny ability to get the most affecting sounds out of his guitar, Fergus is set up for an exciting 2022 as he unveils his debut album after four incredibly productive, yet equally long introductory years. "Flatline" sets him up for success, highlighting everything we already loved about him while still delivering something new and different. A tender reeling, it's the kind of song we could listen to all day long.
So feel the flat line
Set fire now the gale has blown behind
And sparks in your eyes
Shining with the tears you'd pushed aside
Oh, you live and you learn
With every painful twist
And wasted turn
Like a fever it hits with cold red mist
Bent bitter in the night
Caught up in a lie blood-shot
Holding onto a said so
When you're better off
— —
Stream: "Flatline" – Fergus
— — — —
? © Matthew Thorne
:: Today's Song(s) ::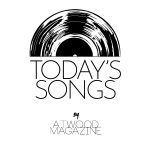 ---
:: Stream FERGUS ::