Jensen McRae fleshed out her Phoebe Bridgers homage in "Immune," showing off how promising she is as a songwriter.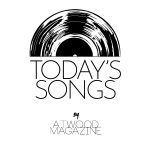 Stream: "Immune" – Jensen McRae
---
While it may have started as a joke, singer/songwriter Jensen McRae's latest single "Immune" is an immersive exploration in putting yourself into another artist shoes.
Even though she may have set out to emulate indie folk darling Phoebe Bridgers' distinctive style, McRae takes the track to a separate realm, showing listeners who may have only discovered her from the "preemptive cover" that she's a must have on so many radars.
"Immune" was born out of a January tweet that McRae sent out, with some light ribbing towards Bridgers, where she predicted how the Punisher singer's next album would open. "in 2023 Phoebe Bridgers is gonna drop her third album & the opening track will be about hooking up in the car while waiting in line to get vaccinated at dodger stadium and it's gonna make me cry," McRae tweeted, before sharing the first version of "Immune" that anyone would hear, catching everyone's attention. Bridgers included.
this is my preemptive cover of what I imagine it will sound like pic.twitter.com/F9xpngAutF

— Jensen McRae (@Jensen_McRae) January 15, 2021
Even though it was written in jest, McRae's song packs the earnest qualities of Bridgers' music into a soothing and sad song. While there are undeniable Bridgers characteristics (Los Angeles landmarks, sweetly singing swear words, and semi-macabre romantic imagery), McRae doesn't lean on these tropes too heavily to prevent it from becoming her own.
I think the nurse that gave our shots is judging us
Can she tell that we just fucked the friendship up?
As we leave, I turn to you, ask how it feels to be immune
And you know what I mean a bit too much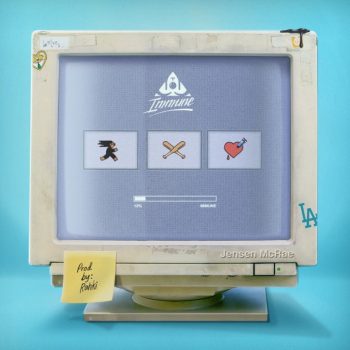 String flourishes make moments on "Immune" sound like it could've been nestled in Strange in the Alps' middle, but the expansive chorus feels much more akin to McRae's earlier emotive releases like "White Boy" and "Wolves." The inclusion of electric organs and bongos also give "Immune" a slightly more cheerful tone than something like "Georgia."
This isn't to say she doesn't slide a few jokes of her own in. The reference to hearing a Taylor Swift song on the radio appears to be an obvious play on some of the comparisons that Bridgers received to the folklore singer due to the close proximity of their respective releases last summer.
Interestingly though, "Immune" serves as a perfect demonstration of doomed quarantine romances.
Earlier in the pandemic, there were plenty of jokes about how dating lives would inevitably shake up once COVID panic ends. While the end appears in sight, one's left to wonder how many couples who got together amid the pandemic and those that haven't taken their relationships offline will fair. The chorus asks what happens when this all ends?
What will we say to each other when the needle goes in?
What will be to each other if the world doesn't end?
What will we say to each other?
What will be to each other?
While "Immune" may have initially been written as something of a goof, McRae's writing exercise and improvisational skills pay off to exciting ends. Despite being presented as something of an homage to another artist, McRae's latest single shows promise and an exciting artist only beginning her career.
— —
Stream: "Immune" – Jensen McRae
— — — —
? © 2021
:: Today's Song(s) ::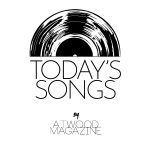 ---
:: Stream Jensen McRae ::