Recommended If You Like: Autre Ne Veut, Sir Sly, Petite Noir, Thomston
Leave it to the makers of dark indie electro-pop music to spread a little light. BRÅVES' new song "Me The Thief," their first release with Rostrum Records, is a passionate celebration of love, an outpouring of warm emotion and cheer that resonates through deep, powerful music and vibrant, visually stimulating lyrics. And kissing.
Standing on a poor man's fortune
Riding out to greet the four horsemen
Death is in defeat
Bringing us back to life
You stole the keys from the warden
Cagebirds singing for the orphans
Zombies in the street
Bringing us back to life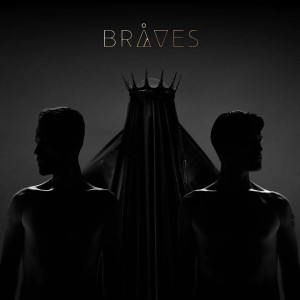 Los Angeles based BRÅVES are a faceless trio; masking their identities through dark photographs and mysteriously concise updates, they let their music speak for itself. In addition to creating an unnervingly compelling narrative (or lack thereof), their anonymity is also a statement of artistic integrity: This is not about them.
"Me The Thief" pushes an agenda of love at all costs: Intimate and immediate, the song centers on the lead singer's vocals with a relatively traditional pop structure. Background aahs are transformed via the studio to further elevate the lead, rising out of the dust in the way that a breeze cuts through still air. Open and airy, the light weight of the sparse introductory verses allow the bass to hit twice as hard, turning the chorus into an overwhelmingly emphatic declaration.
Love, I can't explain it
I gotta taste it to know it's real
Love, I can't restrain it
You can't mistake it, you know it's real
The song's music video further emphasizes love by placing it front and center: The audience watches as fire ignites between multiple pairs of eyes, which then engage in a heated embrace. The video opens on actress Christa Allen, who is depicted in a polyamorous relationship as the single shot pans out to include the women on either side of her. Everyone in the video is nude from the chest/shoulders up and their actions happen slowly and one at a time, a brilliant manipulation of camera that lends the director full control over audience's attention. With few stimuli to consume, our eyes follow the actress' subtle gaze shifts, the gradual curving of their lips, and so on. We watch intimacy take flight in passionate kisses and heavy stares.
Love is love; it defies racial boundaries, sexual boundaries, age boundaries, and more. The camera eventually shifts right, going down a line of paramours ranging in shape, size, color, age, sex, you name it. Moreover, everyone looks unabashedly happy, as if each group is in its own little loving world, brimming with happiness about the connection they share.
Deserted on the bottom of the ocean
Lie castles that have never been broken
Rusting as you preach
Bringing us back to life
Tangled in the roots of the garden
I shook the devil's hand for a bargain
Said to me the thief
See you in paradise
BRÅVES create with purpose. One of their first songs, "Crush," assumes the perspective of a dying elephant singing to the poacher who's taken its life. The song was written for the 2015 film Gardeners of Eden, and a portion of its proceeds from downloads went (and still go) directly toward protecting elephants at The David Sheldrick Wildlife Trust.
Then came "Dust," with its fragile exploration of our most vulnerable, exposed selves. Reviewing the song shortly after its release, Atwood Magazine described "Dust" as "a dark, haunting, and beautiful examination of the human condition." The song's explicit music video took that exposure to the next level with its depiction of a nude Shaun Ross.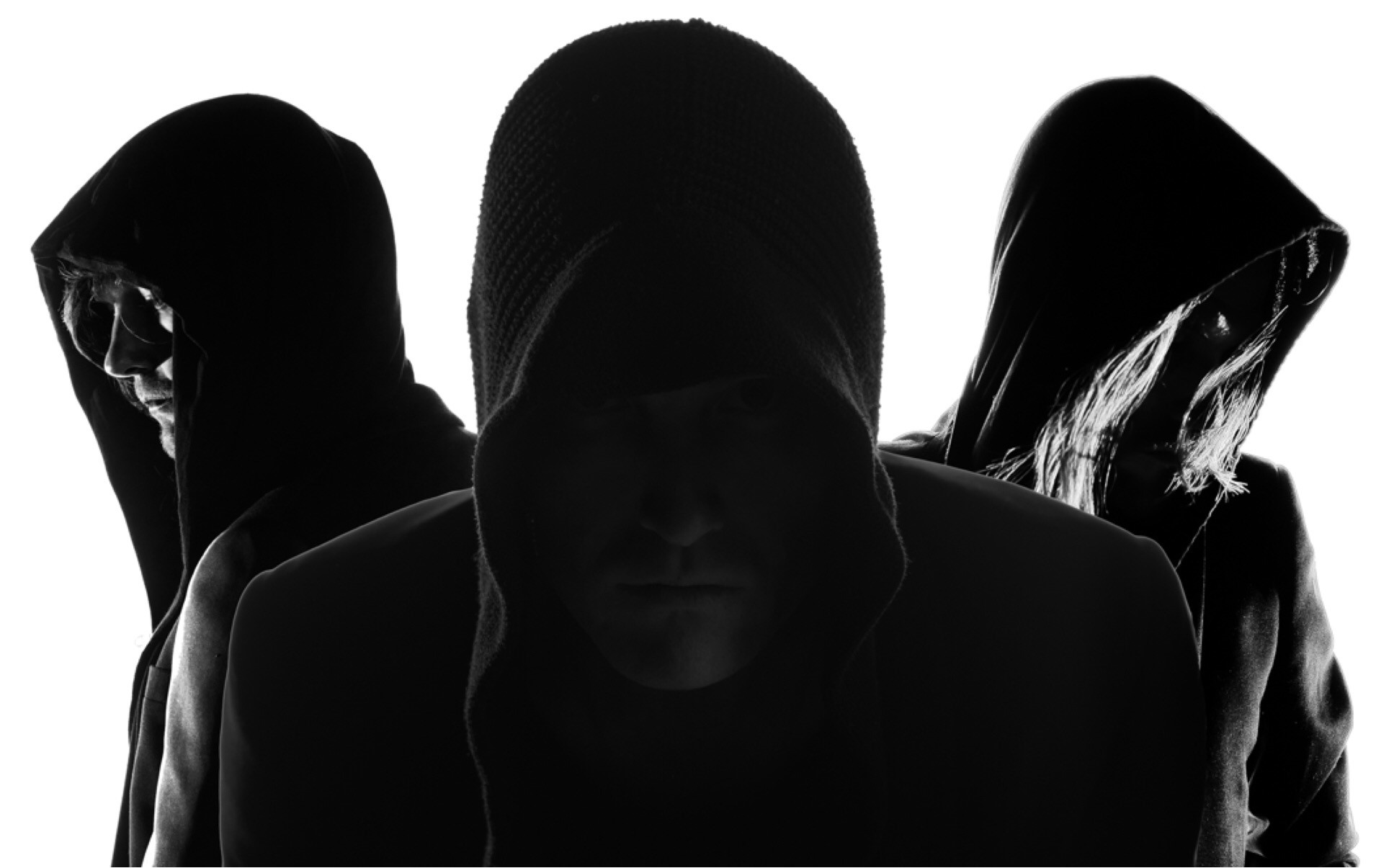 In a rare moment of insight, BRÅVES explained the driving forces behind "Dust":
"We wanted to create something that would start a conversation. A conversation about gender, race, expectation, stereotype, media, patriarchy and matriarchy. This video is intended to make you feel. Feelings of elation, anger, surprise, embarrassment, hope. Everyone of you will feel something different and our desire is that those feelings lead to discussion and open up conversations that have been silent for too long."
Let us apply this statement to BRÅVES' entire repertoire: The band is out not to exploit our senses, but to heighten them; to provoke thought, and hopefully teach something meaningful at the same time. Provocative and catchy, "Me The Thief" advocates for love in all forms – unrepressed and unrestrained, running wild and free in all its beautiful, uninhibited forms.
BRÅVES' message is direct. Their video will shock some and leave others speechless: Those are the people who need education the most. If they do not immediately learn something from watching "Me The Thief," then hopefully the video's images will remain imprinted in their memories. Then, over time, may they come to understand, tolerate and accept people of all different types.
Love is meant to bring us together, and nowhere is that better displayed than on BRÅVES' "Me The Thief."
— —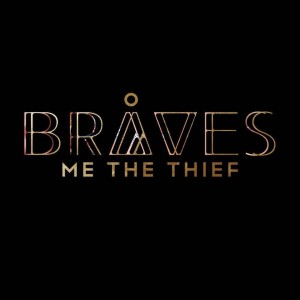 cover photo: "Me The Thief" music video still
Watch: "Me The Thief" – BRÅVES