A raw outpouring of empathy, vulnerability, and compassion, Lukewarmdaily96's debut single "Peaching" taps into the magic and wonder of connection.
Stream: "Peaching" – Lukewarmdaily96
---
The best friendships, like any partnership, are there for one another through thick and thin, good times and bad ones, in darkness and in light, in sickness and in health. It's the best kind of commitment: One whose rewards know no limit, regardless of the situation. When we truly get one another and understand each other, the possibilities are endless. A raw outpouring of empathy, vulnerability, and compassion, Lukewarmdaily96's debut single taps into the magic and wonder of connection. Stripped down and stirring, "Peaching" explores the depths of friendship and what it means to "be there" for someone other than yourself.
I saw a tear drop form in your eyes
When your daddy died I held onto you tight
You held onto me like a ghost in a movie
You couldn't be outside
You couldn't sleep through the night
And in the summer time when things seemed fine
Your lover lied and it changed your life
I held onto you
You held onto me
Then we danced around replacing memories
Atwood Magazine is proud to be premiering Lukewarmdaily96's debut single "Peaching," independently out July 9, 2021. A Cork City native, Irish singer/songwriter Lukewarmdaily96 introduces himself through a song of self-expression, reflection, intimacy, and understanding. Inspired by the likes of Elliott Smith, James Blake, and Alex G, the artist – whose name can't help but remind us of AIM screen names – comes to the fore through soft sounds and gentle melodies that rise and fall like waves on a calm lake.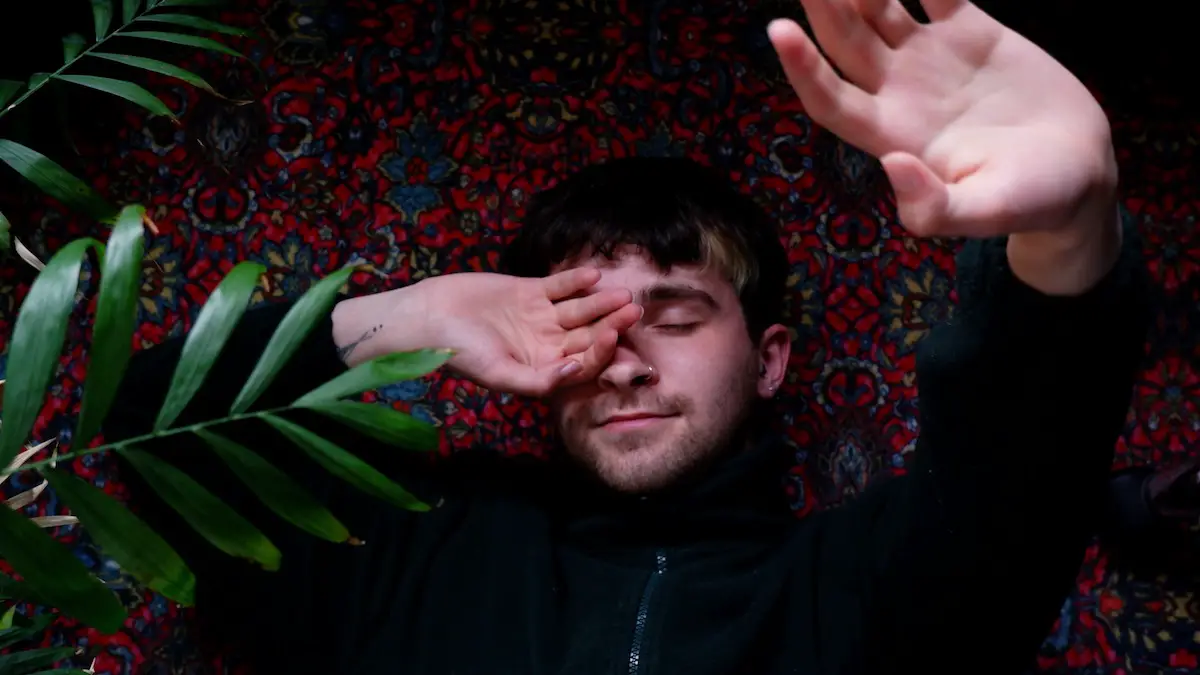 "Peaching" is a deep dive into friendship – one that takes from special shared moments, and uses the bruising peach imagery as a metaphor for empathy and deeper connection. The artist sings in a tender chorus, his whispery voice ringing out alongside his unassuming acoustic guitar:
Just like a peach overdue
I'm bruising with you
Just like a peach overdue
I'm bruising with you
"'Peaching' is everything I like about simplicity," Lukewarmdaily96 tells Atwood Magazine. "I recorded the song in my roommate's bedroom one night in February for fun. We did everything in one take and left thinking it would just be a demo. Around 2 weeks later I listened back for the first time and that was it, it was perfect. The rough feeling of having one take for each part of the song ended up being key to the sense of vulnerability that's echoed in the lyrics."
"When writing 'Peaching' I wanted to make it a low-key Americana song. At first I was planning on singing the whole song in a Texan accent, but needless to say my imitation skills are awful so I settled on singing it in my own voice, thank god. I wrote the lyrics quite fast, which is always a good sign. At the time I was having doubts about whether or not I was a good friend, and that really came out in the music. As a result, I created some mental picture of what a true friend should be like and I put it in the song."
"Sticking to minimal instrumentation brought emphasis on the story, and that was the aim for this song – it was a personal challenge for me. The vocals are a really important aspect of the music and I needed to see how good I really was when everything was stripped back and exposed."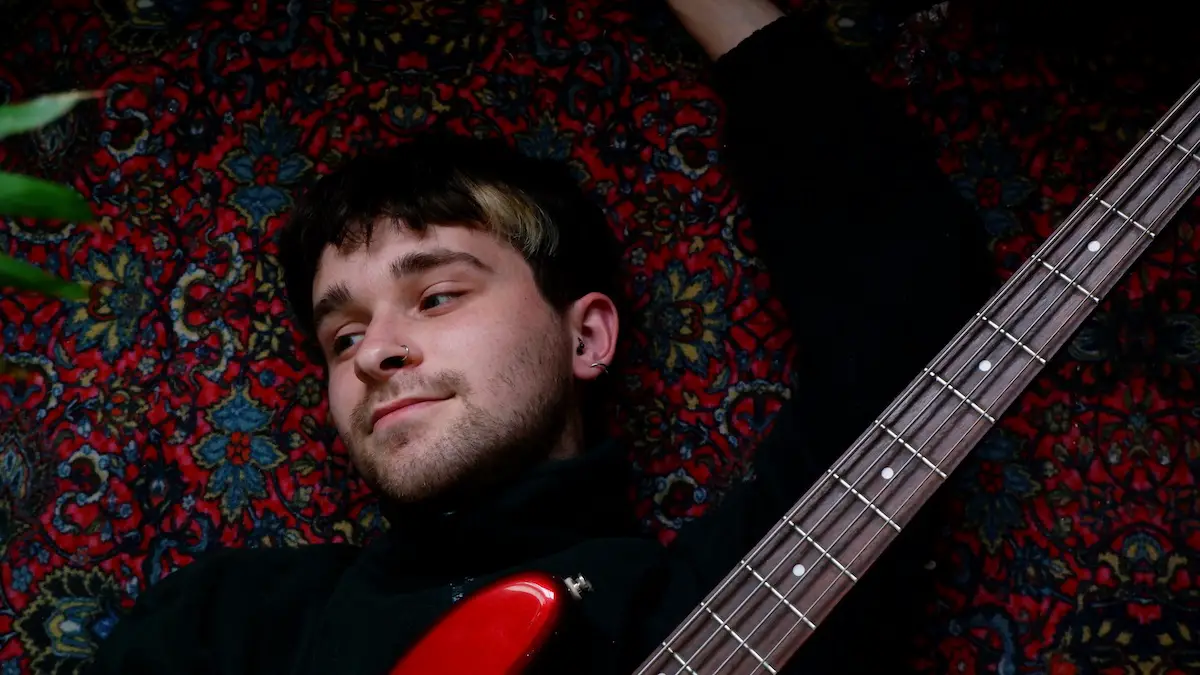 In my room that night
You said it's really cool
That you'd be the fool to help me
When I'm on my knees I couldn't ask for more
And then I said
Well that's what good friends are for
You gave the biggest sigh in a country mile
In a southern lough
In the trees up top
In the weather gloom
Is it harvest moon
Is it summer yet
Let me fake it and forget
Friendship will ultimately mean a little something different for every one of us, but Lukewarmdaily96 taps its core: The principles that bind us, move us, keep us tethered to one another beyond the day-to-day hustle and bustle of thew world. Through a delicate and heartfelt performance, "Peaching" reminds us why friendships matter and all the beauty they can bring. Stream Lukewarmdaily96's debut single exclusively on Atwood Magazine!
Just like a peach overdue
I'm bruising with you
Just like a peach overdue
I'm bruising with you
— —
Stream: "Peaching" – Lukewarmdaily96
— — — —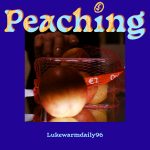 ? © 2021
:: Stream Lukewarmdaily96 ::
---