It's not easy to cut ties: We humans are social creatures, and let's face it – friends get harder to come by as we age. Life gets in the way, so we hold on to who (or what) we've got, even if we know those people aren't perfect for us. Beggars can't be choosers, right?
Wrong. It's never too late to drop dead weight, as Los Angeles producer FRND passionately describes in his debut single "Friend." An ear-grabbingly catchy and unique blend of electronic instrumentation catches and elevates the raw and heartfelt singer's voice as he says goodbye to a once-dear, familiar face.
My friend, friend
We've come to an end
I painted this picture but the colors don't blend
And now I can't deal, 'cause I'd rather be real instead

Listen: "Friend" (DeModa Remix) – FRND
---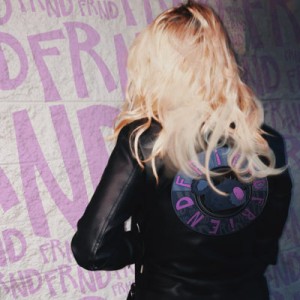 The already-great song just got an amazing facelift by NYC-based producer DeModa, who accentuates the highs and lows, the synthetic warmth and the electric waves flowing throughout "Friend" in his remix, which Atwood Magazine is proud to be premiering today. "I heard the track in an engrossed music-discovering frenzy, and it immediately distinguished itself from the others," explains DeModa. "There is nothing quite like finding an original sound from a brand new, relatively-undiscovered artist. After googling the vocal a cappella, I found there was a remix contest for it hosted by Wavo. I HAD to participate."
DeModa lifts "Friend" off the ground with swooping synths that oscillate in progressively wider iterations. His production pushes the vocals to the forefront, crafting an intimate listening experience that parallels the song's personal lyrics.
Trust, I watch you fall right through the floor
And I try, but I don't care anymore
Look at what a person you've become
You just turn 'til you fall and come undone
Some topics don't need layers of metaphor to cut deep. "I wrote "Friend" about cutting a toxic person out of your life," FRND told Ultimate Music for his song's premiere. " You wake up one day and realize how much more enjoyable your life would be if they weren't in it." A platinum-selling producer signed to LA boutique Crooked Paintings, FRND's identity is currently under wraps. Truthfully, his words speak to all of us – as is perfectly illuminated in his label's artist bio: With his "love each other" but "go f*** yourself" range of emotional themes and minimalist production, the songs are real and relatable.
And yet, there's something about DeModa's remix that speaks ever-more intensely to the song's true character. Waves of melody are unleashed through mild and extreme instrumental manipulations, capturing FRND's core emotions and throwing them at the wall like an angry Jackson Pollock. In the original song, the vocal is but one part of the greater scheme; in DeModa's remix, the singer is the clear and vibrant focal point when singing. When the singer is not singing, crafty, heavily-effected synth action takes proves DeModa's individual prowess. His ability to layer together tropical, house, and more electronic textures in an uncommon, but perfectly balanced (and delightfully catchy) mix is a display of both musical and production talent. In other words, he's done to the track what a proper remix should always do: Enhance its natural features while providing a unique and personal spin.
Words, they never cut you to the bone
Does it look good up there from your broken throne?
Now are you gonna pull another stunt?
Pull out your gun, it's all in good fun
Listen: "Friend" – FRND
---
In addition to those impressively impassioned oscillators, DeModa's fingerprint can be heard at the remix's end. In the original track, the final chorus blends into the main synth melody; in his version, DeModa exits into a guitar solo, adding something brand new to catch listeners' attention one last time before the fade. This release of energy, tinged with the same mix of poignant melancholy and relief as is the rest of the song, brings "Friend" to a sweet and seductive close.
DeModa (aka David Johnson) has been on the rise over the past year and a half, and with remixes as exciting and colorful as this, he is sure to continue in the same direction. DeModa accepts song submissions, actively live streams and plays interactive games with followers on Facebook and YouTube, so be sure to connect below and get in touch. Meanwhile, "Friend" and more remixes and originals are available to stream on repeat on the artist's SoundCloud and Spotify pages.
— — —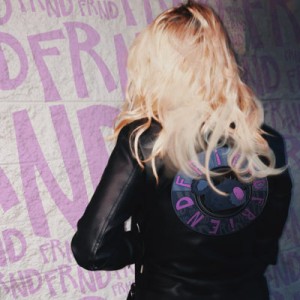 cover photo: DeModa © 2016