The follow-up to her Starsick EP, Maude Latour's new song "Furniture" is an incredibly creative stream of consciousness.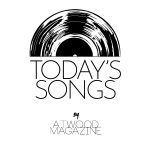 Stream: "Furniture" – Maude Latour
---
Maude Latour, a 20-year-old musician based out of NYC, recently released her first new song of the year – and it is not one to miss. "Furniture" manages to pack an alternative pop-filled punch in under three minutes, mainly due to the constant sonic shifts in the pre-chorus that surprise listeners.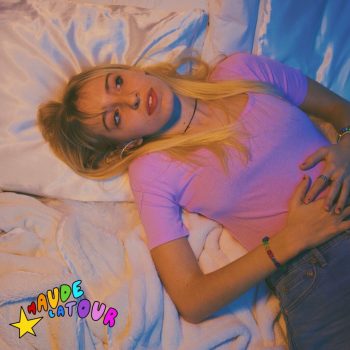 I'm probably gonna get hurt this weekend
'Cause you and I ended
And you like new beginnings too much
I mentioned that I hope we stay friends
But I regret what I said
'Cause I heard what you told Emma
And damn, I really hate your guts
I hate all your friends
And I miss you so much
But I blocked all your texts
Wow, this party sucks
So I'll run and get my coat
And then you walk through the door
Who invited you babe?
'Cause I can't see you anymore
The song was drawn from a break-up, where Latour penned "Furniture" —  using it as a form of healing and to cope with on-campus encounters of her ex. Latour expanded on this while doing press for the song, giving listeners a full understanding of the track's backstory, "I remember waiting outside on a cold November morning to accidentally run into my ex. I was blasting this song, and suddenly I felt invincible. He and I had a conversation, we both cried, and he started to walk away. I was sitting on the steps to the library at Columbia University, watching him look back once more. But for the first time I wasn't crushed as he walked away. I had a secret. I had this song. I put my headphones in and laid down on the concrete stairs. I started blasting the song and crying and laughing at the same time. This song was my healing, this was me. I hadn't lost myself. Here I was, writing my world, writing my existence into the history of humanity, nothing was lost, nothing was in vain. This song hasn't lost any of its power to me."
Oh no, I'm melting through the furniture
Did someone turn the temperature up?
'Cause I'm slipping through the cracks in the floorboards
To the apartment below us, yeah
Oh no, I'm melting through the furniture
Did someone turn the temperature up?
'Cause I'm slipping through the cracks in the floorboards
To the apartment below us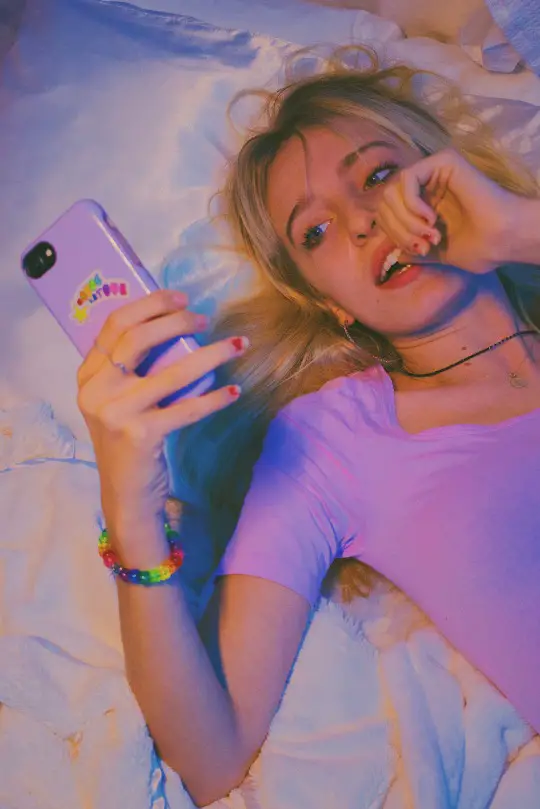 Along with the release of "Furniture" featuring producer Melvv, Latour also joined forces with her friends at Columbia to create a DIY-esque music video to accompany it. Following the footsteps of previous music videos like "Superfruit," the newest collaboration between director Fergus Campbell and Latour serves early 00s realness and nostalgia for simpler times between friends.
"The 'Furniture' video is my wonderful little secret joy. Created by my incredible and talented friend Fergus Campbell, we made something come to life. I love this video with my entire heart. The Furniture video was made on one of the last days before Corona ended school," Latour said about the music video. "We spent an entire day with so many of my close friends, and we had the literal best time. We were all blown away after. We couldn't believe how much fun we had. This all takes place in my dorm, with my suitemates, the kids who live on my floor, with a $0 budget. Of course – that's how I want all my videos. My real life. Nothing else."
Overall, the upbeat nature of "Furniture" gives listeners just what they might have needed right now — a perfect song to dance in our bedrooms to and a video that makes you reflect on your own special memories between friends. Presumably the first single and possible hint of what's to come, don't miss out on "Furniture" and the rest of Maude Latour's music.
— —
Stream: "Furniture" – Maude Latour
— — — —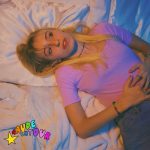 ? © Em Higgins
:: Today's Song(s) ::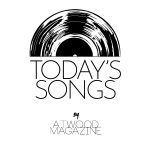 ---
:: Stream Maude Latour ::