Scottish singer/songwriter Tommy Ashby opens up about his achingly intimate, beautifully human debut album 'Lamplighter,' a soul-stirring triumph we can always turn to for warmth, indie folk wonder, and above all, connection.
Stream: "Running" – Tommy Ashby
---
A gentle giant in size, sound, and scope, Tommy Ashby's debut album is utterly magnificent: A soundtrack to our days and nights, capturing life's little moments of magic as well as those big, meaningful milestones we hit along the way. Seldom does an artist manage to pack so much of themselves into one single listening experience – and seldom do we hear so many different musical styles and personal stories in one brilliantly cohesive journey!
Yet such is the talent of this stunning Scottish singer/songwriter; active for seven years now, Ashby has carved a special niche for himself in the indie folk space, with every successive song and EP finding him continue to flesh out a world that is uniquely, enchantingly his own. His debut album is a cathartic triumph of artistry, emotion, and identity – one that not only invites us deep into Ashby's world, but also meets us where we are, wherever we are: Radiantly warm, achingly intimate, and beautifully human, Lamplighter is the soothing, soul-stirring beacon of light and love we can always turn to for comfort, support, and above all, connection.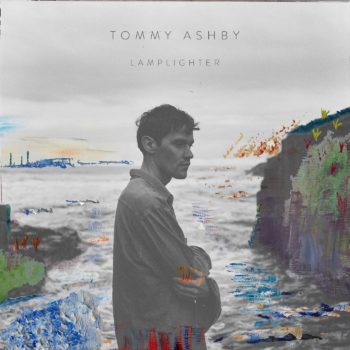 Change course when the cauld floods
Your name Is a rush of blood
Every way that I go I'll find you
Nothing hurts in the last mile
Overtures by the roadside
If you fall I'll be there beside you
Over solid ground…
Let me keep your pace…
I'll run to your shelter, I'll run in you race,
I'll run I can't help it, I'll run in your wake,
Tell me you feel it, you felt it
With all the gods' weight
With all of our courage,
Give me your courage
When I'm running down fate
– "Running," Tommy Ashby
Released March 3, 2023 via Dance to the Radio, Lamplighter is the long-awaited debut album from London-based singer/songwriter Tommy Ashby. One of Atwood Magazine's 2023 Artists to Watch, Ashby has long left us dazzled, dazed, and breathless; every one of his songs is a beautiful indie folk dream come to life, and Lamplighter's ten new tracks are no exception.
Dedicated to all the people who lit lamps for him along the way, Ashby's first debut album arrives in the wake of a vast slew of releases that have established Ashby as one of the UK's brightest, silkiest voices in the indie folk genre – up there, we'd argue, with the likes of Novo Amor's Ali Lacey and Hailaker's Jemima Coulter and Ed Tullett. 2016's Further EP, 2018's Restless Love EP, 2019's Golden Arrow EP, 2020's Everywhere Is Home EP, and 2021's collaborative EP Lay Low with Lydia Clowes have all brought Ashby to this moment, where smaller snippets give way to a larger vision that still feels unapologetically and uncompromisingly intimate and raw.
"This record really captured the different parts of me as a person as well as a musician," Tommy Ashby tells Atwood Magazine. "The EPs feel like a snapshot of a time and place, whereas this album spans much more. 'A Beautiful Day' is set in the highlands with folk music and my grandma's poetry; 'Closer' takes me onto tour in the US, missing home; 'Which Way The Wind Blows' is firmly rooted in now, asking whether we are losing sight of the things that are important to us; 'Running' is something I have done all my life and means a lot to me. It feels like this album is more a reflection of me; a sum of my experiences. The music also has a greater scope of genres, from blues through to pop, folk and country. They've all impacted me as a musician and it is important that my first album incapsulated all these styles."
"I hear so many different little stories within this record when I listen to it," he smiles. "To give a quick example, I wanted the song 'Floorboards' to sound delicate, it felt like a fragile song and I wanted the recording to reflect that. It was recorded as a single take in a break in a storm that hit my producer's church studio. The night following the recording I remember trying to sleep as wind and rain battered and shook the big church windows. The moment of quiet in the storm was ephemeral, adding to the fragility of the performance. During the take I knew it felt good and I just needed to focus and hang in there."
"Following the making of the album my producer, Sam Okell, has rebuilt his studio. The setup for our record was only temporary. I love that Lamplighter is the only record to ever be recorded in that room as it was. It has an imprint, an audio signature that doesn't exist anymore and won't come around again. I think my acoustics PhD research has given me a love of looking at music and sound from many angles. I like how the acoustics of a place can lend meaning to a song that describes a series of moments in a relationship: 'the floorboards creaked beneath our feet.' We wanted to give a visceral sense of immediacy, of being there. The foot-tapping in the second chorus is on the old creaky wooden floorboards of the chapel. The way you record the music can reinforce the meaning behind the lyrics."
Ashby began writing these songs during the height of the COVID-19 pandemic at a time when both physical and emotional disconnect were at an all-time high, and any form of intimacy or connection ran at a premium.
His lyrical themes have long nestled around the connections we make with the people and places around us, and those we foster and nurture within ourselves; having all that stripped away only magnified their personal importance, and further highlighted the role they play for him in his life. Given this, it might come as no surprise that one of the first songs to come along for the record, "Moonflowers (Best Friend)," aches with a sense of yearning, fragility, and nostalgia.
"The soundscape for that one developed really fast, along with imagery of being a kid growing up in rural Scotland," Ashby recalls. "I liked the focus on relationships, not just romantic but friendships and family dynamics. This idea permeated the whole record and is something that was brought into focus during COVID when we weren't able to see all the people important to us. I'd never not been able to get in a car and drive back to Scotland – even if it was an 8 hour drive, there was always the possibility of being there by morning. During COVID that was no longer the case and I never realised how much I was pulled there until I couldn't go. Instead I would go to sleep at night imagining walking through the woods, swimming in the river, looking down at our house from the hill-tops. I found the imagining a calming force. In a sense writing the songs helped me with that too, let me imagine being somewhere and feel connected to that place."
The town creek, waist deep,
Through April showers,
You cried when your gran died,
We talked for hours.
My best friend, every summer,
we'd pretend that we were brothers
Didn't know it then, my best friend.
Skin and bone, I found out when I left home,
That you and me are branches on the same tree.
---
That intimacy permeates every inch of Lamplighter's 35-minute runtime.
Ashby named the album after a verse from Scottish poet, Norman MacCaig, which goes: He went through a company like a lamplighter – see the dull minds, one after another, begin to glow, to shed a beneficent light.
"The poem is about how a person has an impact on the lives of the people around them," he explains. "My grandma was a poet, and she encouraged me to read and write poetry. I never felt connected to English classes in school, and it was only really through the books my grandma gave me that I began to love poetry. She was a lamplighter to me. So were my other grandparents, parents, mentors, and friends; they all contribute to the whole that is me. At the same time, hopefully I can be that for other people."
"When making a song I love creating an atmosphere, a place for the song to live that enhances the meaning of the lyrics," he says of his artistry – of the substance he poured into this album. "'Lifeline' starts with the imagery of standing on a harbour, looking out to sea and waiting for someone. The sounds of the track are earthy with a floating vocal melody that reflects the scene. I also love focusing on the small details, which again reflects a love of sound and soundscapes. I like trying to get different, unusual sounds. For example the end of 'When Love Goes Dark,' the vocals were created by screaming into my guitar. It happened in the moment while recording but seemed to enhance the feeling of desperation at the end of the song."
My redemption is slow burning,
With no stop signs and no turning,
When you got someone who believes they're right,
Would you bring knife to a gun fight,
Your suffering while they're learning,
When your body is going under,
And there's something you gotta find,
When your god is out of thunder,
And you're walking on the wire.
Hold on tight to your heart,
Hold on tight to your heart,
When love goes dark,
Hold on tight to your heart.
---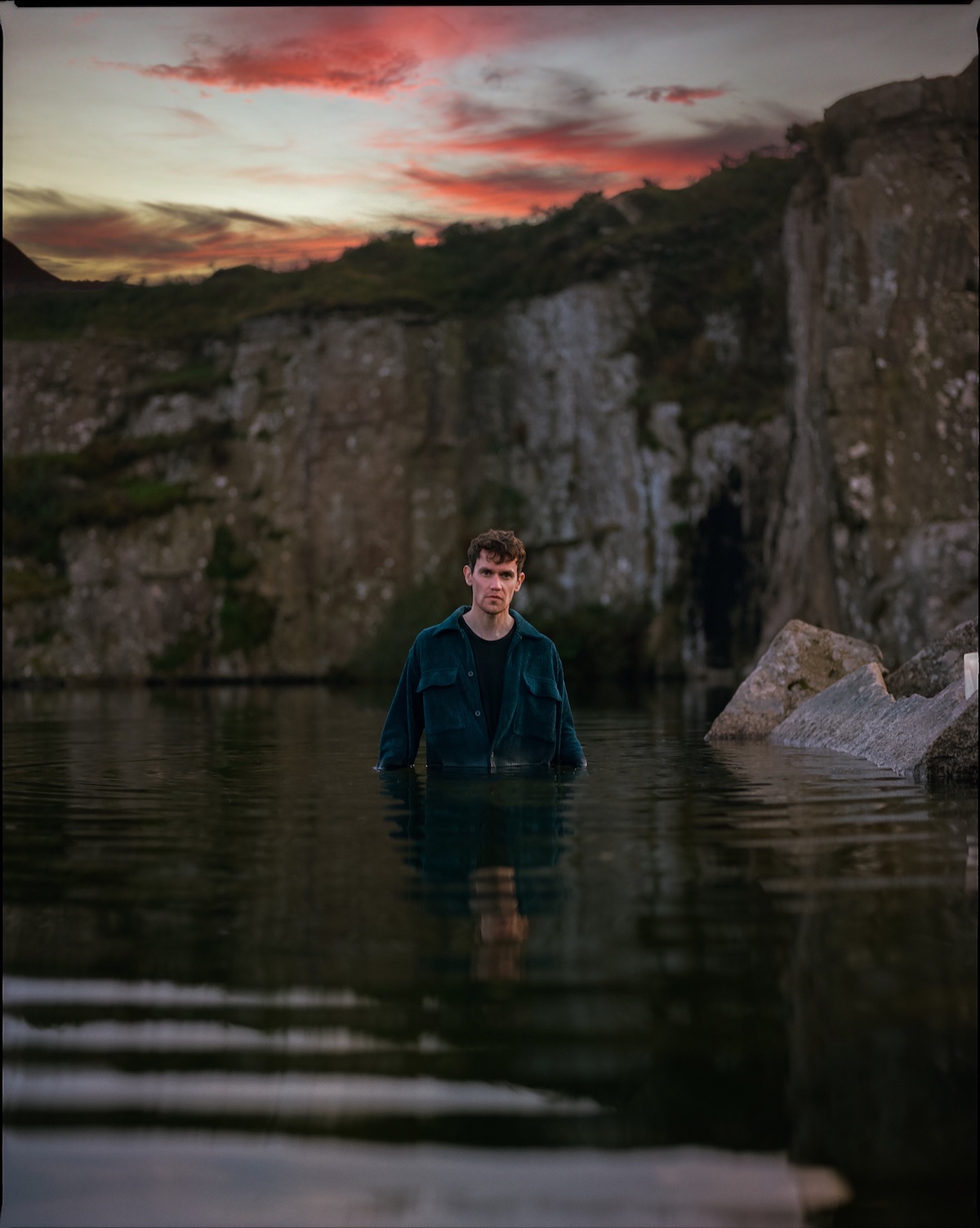 Highlights abound through Lamplighter, its ten tracks brimming with that warm, folk tenderness and lyrical introspection that has come to be a part of Ashby's signature style.
From the moody, brooding "Closer" to the delicately sweet "Moonflowers (Best Friend)" and the unbridled optimism and sunshine of "A Beautiful Day," the album's pre-release singles (of which there were six!) proved invigorating and inspiring sparks of light. Two personal favorites are the smoldering, soulful "When Love Goes Dark" and the heart-on-sleeve "Not That Far to Go," a gentle song whose themes of inner reckoning, intense reflection, and acceptance stir something deep down inside. "It's not a weakness, it's the stone that blunts the knife, it's the scars that make a life," Ashby sings in a soaring, spirited chorus. "It's not a weakness, you're the ebb and you're the flow, keep walking, it's not that far to go."
"I like how the record as a whole captures much of who I am," Ashby beams. "I'm an obsessive runner, so having a first track called 'Running' is exciting to me. There's lots of the natural world in there, along with many of the people I love. The thing I'm proudest of about this record is that it feels whole. There are lots of highlights along the way but it is the effect of the complete album that I enjoy."
As a lyrically forward artist, he cites quite a few favorite lines that continue to stand out and resonate with him.
"The song I feel a strong lyrical connection to on the record is the last one, 'Which Way the Wind Blows,'" he explains. "It's about feeling helpless and how supporting and helping others you can give you more meaning and purpose. I've always felt a connection with the natural world, having grown up in the Scottish countryside. There are references to climate change in there, with our wilder winters and hotter summers. The first verse says: The river's on the rise, the cold is biting, spring is hard to find these days. We're slowly losing sight, in the violence, will we get it right this time around? Watching the news these days can be a frightening and overwhelming experience. I'm often left feeling helpless and sometimes a bit hopeless. The chorus ends: Flowers don't grow in the shadows, you're not a failure, you can't help which way the wind blows. The point of the chorus is that sometimes we are just blown around, in our personal life and by bigger things that happen around us. I think maybe realising that you can't control everything is freeing, gives you the drive to improve the things within your scope."
"The song ends by casting itself off, accepting fate. But I think it is saying we should still try to do the things that are important to us. And that the support of friends and community can give the grounding the change those things. If I'm a boat, you're the sail, turn my bow towards the gale. If I'm a leaf then you're the tree, hold your arm out, keep hold of me. If I'm a kite, lost on the wind, hold the line, when I'm spiraling. No way to know the way home, but I don't care I'll go where the wind blows. It captures the essence of Lamplighter the poem that gives the album its name."
---
Tommy Ashby lit a visceral, intimate fire long ago. On Lamplighter, it burns brighter and bolder than ever.
"The album has made me think about my mentors, the people who helped me get to a place where I can do this amazing job for a living," Ashby shares. "My first guitar teacher, he was called Vince, always encouraged me to follow the music I loved. I jumped around from folk, to blues, to jazz, to classical and he was always there to help and advise. He was diagnosed with terminal cancer and I saw how much writing and playing music helped him at that time. He had stopped playing concerts when he was in his twenties and only started again following his diagnosis. Of course he was an amazing performer, unleashed on a stage, it was amazing to watch."
"Our friendship was more than a teacher – pupil dynamic, we went fishing and hiking together and passed on music we loved, by the end I could advise him on some aspects of his guitar playing too. He passed away when I was at university and I was heartbroken. He was a lamplighter for me. I only realised how brilliant a job he had done when I went to uni and discovered that my home town was full of guitar wizards taught by Vince and compared to the other university students I was actually ok. So maybe when the listeners hear the album they might also think about the people who were lamplighters in their lives. People who helped them 'begin to glow, to shed a beneficent light' on others. It's a lovely way of thinking about relationships."
Experience the full record via our below stream, and peek inside Tommy Ashby's Lamplighter with Atwood Magazine as he goes track-by-track through the music and lyrics of his debut album!
— —
Stream: 'Lamplighter' – Tommy Ashby
:: Inside Lamplighter ::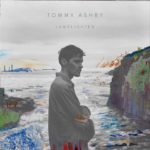 — —
Running
Before becoming a musician I dreamed of being an athlete. Every weekend I would drag my parents to race after race, I was national champion at a few events and really loved it. In the end I came up short of doing running as a career, injuries took their toll and other things came to the fore. I still run every day, though not as competitively; I think I do it now as more of a form of meditation. The song "Running" describes a run back home in Scotland, along the River Leithen through the woods near my house. I've run that route so many times that I can close my eyes and picture every twist and turn, rock and tree. Running is also spiritual. It's easy to think of running as a lonely pursuit, and sometimes it is. I've always wanted to write a song about running, the way my coach always used to say, "Run your own race." I've always thought that about running and the way I feel about it.
Moonflowers (Best Friend)
This song is about the intense friendships you have as a kid and how they change as you grow up. I've had friends who dreamt of leaving our hometown but never did; others who left and wish they hadn't. There can be a feeling of loss in both directions – going somewhere and feeling alone, or being left behind and feeling like life is happening somewhere else.
I think that people love to create narratives out of other's success, even if they are not logical or beneficial to our health. This can lead to mental illness, depression or anxiety, which is exacerbated by social media where everyone appears to be doing incredible things all of the time with none of the mundane ins and outs of life that we all experience.
Last year there was a moonflower in the UK that flowered for just one night. I've had ephemeral moments like that with friends. Your best friend as a kid is such an intense relationship. To have someone you share everything with in a simple and honest way, I didn't realise until I left home that that was a rare thing. The fact that those moments were fleeting made them all the more special.
Skin and bone,
I found out when I left home,
That you and me,
Were branches on the same tree.
I didn't set out to write a personal song about my own friendships. They just seemed to sneak in and I didn't realise they were there until I reread the lyrics. When I was a kid, there were no streetlights near my friend's house. I remember walking home in the pitch black, picking my way along the riverbank's dirt track, always breaking into a sprint when I neared home. The song starts with a moonflower growing along that river path. I was trying to describe those moments with friends where the world seems to have conspired to create a moment just for the two of you.
The moon flowers are just ours,
Blooming soon,
In the pitch black of the dust track,
Our holy tomb
People sometimes think of kids relationships as light or superficial but I don't think that's right when you see what hardships kids can help each other through. The emotional turmoil that they are capable of experiencing and weathering due to those friendships can be equal to any adult relationship.
The town creek, waist deep,
Through April showers,
You cried when your gran died,
We talked for hours.
Best Friend was one of those songs that came together really quickly. A lot of what you hear on the final track, such as acoustic guitars and vocals, were recorded on the day it was written.
When Love Goes Dark
When a loving relationship turns When everything is pushing down on you, you should try to hold onto the good things. It also about the small choices you make all the time that add up to who you are. Could you tell a little white lie?
Your secrets are worth hiding,
We're living in a wasteland honey,
when you cover it in money it gets so exciting,
When you know something doesn't feel quite,
Could you tell a little white lie?
It's just half a heart, don't tell me that's too far,
The news is a pretty depressing thing to watch or hear at the moment.
A Beautiful Day
My grandma was a poet and writer. I think, seeing me as a budding songwriter, she saw a kindred spirit; she bought me many books of poetry and books on the writing process. She had a love of William Blake, shared with my grandad who was a painter and sculptor. Seeing me as a boy who loved birdwatching, fishing and being outdoors, I think she steered me in the direction of naturalist poets, William Blake is well know for his naturalism, as was Robert Burns, Ted Hughes, Seamus Heaney, and Norman McCaig. Those poets are a big influence on my songwriting now.
When I was finally hit by my own poetry obsession she was no longer around to ask about it. All I have are the books she gave me, the poems she wrote and most of all, a love of writing, a subject I had always struggled to be inspired by in school.
Lifeline
I've never lived close to the sea. Growing up in Scotland, my village was landlocked, surrounded on all sides by hills and mountains. During the pandemic I moved out of London onto the coast of Suffolk. A random choice you might think, but my girlfriend grew up here and its pull on her was strong. 'Lifeline' is about how one person can connect you to a place and make it mean something to you because it means something to them. Now I get so much happiness from the seabirds and seals swimming off the coast near our house. I genuinely used to find the sea scary and intimidating, probably due to many a stormy night spent in a tent with my parents on the wild west coast of Scotland. I didn't realise it could be calming. It has a tranquility I haven't found anywhere else.
The "Lifeline" video was shot in Iceland by Andy Little. Iceland was incredible, around every corner was an amazing landscape, but it was the little details that made it so captivating. The abandoned fishing boats, the bright white pebbles glowing on the black beaches, the seabirds nesting in every crack and crevice of the cliffs. I see the video as a snapshot of someone's mental state. The video contrasts the bleak foreboding present with wistful memories. The fleeting glimpses of frantic underwater panic flash through the peaceful serenity of the scene. This encapsulates the meaning of the song, that other people can give a lifeline to pull us out of dark places and help keep our heads above water.
Comeback Kid
I've always loved songs that are short, a burst of creativity and then out. "Her Majesty" by The Beatles makes me giggle. But I also think short songs can say quite a lot. Why spend 3 minutes saying the same thing you said in the first thirty seconds?
I released a song called Solace on my Apollo EP, and all one minute thirty-two seconds was used in an episode of Grey's Anatomy. Fans of the show found the original song on my YouTube, and a few were a bit frustrated that it was short. But I think the whole emotional breadth of the song encapsulated in such a short amount of time is a success.
Elvis Costello's "Welcome to the Working Week" is another one – a chilled intro, three verses and choruses, and a middle eight, all in a tiny explosion of joy.
Not That Far To Go
This song was written just a couple of months before the pandemic and it was weird how relevant it became when covid came along.
Count the footsteps,
Count the time,
Before you know it this will all be far behind.
Count the people that you love,
Think of everyone who's ever picked you up.
Suddenly we were sitting at home with quite a lot of time on our hands to think and I am definitely a worrier so that wasn't always a positive! I guess the message of the song is to take stock of all of the good things, focus on the present and accept that a lot of the stuff that happens to you is beyond your control.
It's not a weakness,
It's not a weakness,
It's the stone that blunts the knife,
It's the scars that make a life.
I was telling myself as much as anyone else that it isn't weak to be scared by stuff. And sharing your emotions with others isn't something we should be embarrassed or ashamed of. Also when things get difficult I think that is when I have learnt and grown the most. I've definitely learned more from situations where I have failed than those where I have succeeded. And when things are hard, that is often because they are affecting things that mean a lot to you.
This song took a sharp left hand turn when I went into the studio with my producer Sam. I remember it really clearly because we were in a beautiful studio in rural Wales and it was an extremely misty day. To the point where you couldn't see more that a couple of meters from the studio windows. In the past the song had floated along in an etherial way but maybe seemed a bit like it lacked foundations. My drummer friend, Toby Couling got a hold of it and the energy he brings to the song is immense. Suddenly, with his driving drums, we were in a different world and adding new instrumentation became exciting. It shows how adding just one ingredient can bring a track into focus and direction. It always exhilarating to be in the studio when a moment like that happens, when the energy changes.
Closer
I wrote this song after coming back from a tour in the US. It was weird because although I was in one of the most beautiful places I'd ever seen, driving up Big Sur with big skies and sunsets, I was counting the days to get home. These places have so much more meaning when there is someone you want to share them with. When you are with that person they can make anywhere feel like home.
I wanted to create an intimate atmosphere for this song. In London we lived next to a park and I can remember warm summer nights and the smell of the trees and the earth. That timeless feeling you can get when are with someone and it feels like you are the only two people awake in the world.
Watching the hours disappearing,
Close the window, leave your shoes,
Breathe in the flowers, London's sleeping,
The night-time is ours, the morning too.
When someone has the ability to find the good in you, even when you struggled to set it yourself.
You're pulling my guard down,
You'd find the gold in a coal mine.
I haven't been playing piano very long and it still feeling like a foreign land to me. The references and safety nets I have built up on guitar don't exist. But that is exhilarating too, it makes you reach further and use your ears. I'd been listening to a lot of piano in film music and loved the strength of mood it could create. The wonky eerie melody that Lydia sings after the chorus is definitely a tip of the hat to that world. An off-kilter lullaby.
Floorboards
This song took me an absolute age to write and I don't really know why. It seems very simple but I just couldn't get it right. Sometimes when you strip everything back, leaving no production to hide behind, then you feel a lot more exposed. The bones of the song are there for all to see. I was also walking on a wire of sentimentality; it's a sentimental song but the song only has two scenes, one at a the end of a party and one in the hallway on the way to bed. It's quite image driven, my old flat used to have some very squeaky floorboards.
My producer Sam is building his studio in an old chapel in Zennor in Cornwall. It sits right on the cliffs, with the most amazing sunsets. While we were recording this album it was just a big room; he hadn't started the building project yet. We collated all our equipment and set it up in the middle of the room for this album. We recorded the guitar and vocals for Floorboards live during a lull in a storm that had rolled in off the Atlantic. It was wild, shaking the windows and rattling the gutting, we had to wait between takes for things to settle down.
Which Way The Wind Blows
The deep pool on the river I used to swim in as a kid has disappeared, the banks have eroded and the river has shifted its course. Some of this is natural, the river always runs the easiest route. But the rivers back home are flooding more often these days, seasons are shifting, and the animals that live there are struggling to keep pace.
The main idea in this song is that there are certain things in life that we can influence and others that are totally beyond our control. I spend a lot of time worrying about things that I can't impact, which I think takes time and space away from things that I can. I've been volunteering on my local river recently; helping put in flow deflectors and pick up all the rubbish, hoping to remove the silt and improve the habitat for fish spawning and habitat restoration.
This song definitely contains things against which our actions can play a part. The last section is basically about the certain anchors in your life that – they don't stop you, they just slow your drift, making life more manageable.
We are all subject to external forces. At the same time, I'm trying to learn to accept the circumstances that are presented to me; self determinism.
— —
— — — —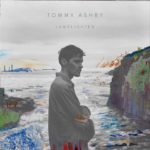 © Matthew Bowen
art © Fraser Taylor
:: Stream Tommy Ashby ::
---