Brooklyn-based jazz and R&B artist Raina Sokolov-Gonzalez delivers a potent message of female empowerment in her new release "Better For You."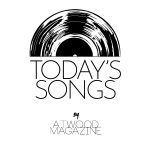 Listen: "Better For You" – Raina Sokolov-Gonzalez
---
If you haven't heard of Raina Sokolov-Gonzalez yet, best believe she won't leave your mind from now on. Not only does she exude confidence, but she is totally original and organic in everything she does. The empowering New Yorker is showing us her intriguing personality, inviting us to dance along in her new music video for "Better For You", all whilst making a statement.
"Better For You" is marinated in jazz dazzles with exotic tones that coat the song in quirkiness. Singing an unbroken message to the entitled men in society, this is a direct shot burning bright in female empowerment and equality. Her somewhat sarcastic and straightforward lyrical content raises bigger issues in society that truly need addressing. This is female empowerment at its best. Focusing on how women have been taught over the centuries to mold themselves into what men deem as right, the musician also explains, "It also depicts the flip side of this, where we become or can become hooked on being the desired one; the way we come to need it, the way our identity becomes tied to this positioning. This is the ambiguity, the grey."
Is it better for you
If I'm reclining
Is it better for you
If I'm resigning
It is better for you
If I don't feel a thing
The visuals for "Better For You" show us just how unphased and wondrously confident Sokolov-Gonzalez is. Slathered with symbolism, it carries a complex array of meaning and emotion. There is something both innocent and fierce about her presence, showing different aspects of self and the varied responses to these unpleasant encounters. The songwriter shares, "The parallel progression of the character in the orange world untying the ribbons and the character in the yellow world becoming emotionally undone, represents an unraveling, a release from the constraint of the gaze, a coming into her own rawness and vulnerability, co-existing with her strength all at once."
Look me in the eyes and tell me
All this fucking leads to love
I'm an endless open body
And you're the drug I'm dreaming of
She takes her time dancing in a compelling flow of movements, expressing the music through her body language and expressions. Continuing with strong eye contact to the camera, her gaze is powerful and a tad intimidating, emphasizing her strength and ability to hold her ground. Sokolov-Gonzalez takes back her power and claims her body throwing a symbolic two fingers up to all those expectant men. The video is highly compelling and cleverly thought out from start to finish. There is much to unfold in the video, and it is sure to have you intrigued.
— —
Listen: "Better For You" – Raina Sokolov-Gonzalez
— —
? © Sofia Geld
:: Today's Song(s) ::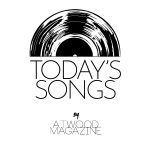 :: Stream Raina Sokolov-Gonzalez ::