Foxes' Louisa Allen speaks to us about her bold and catchy, cathartic and impassioned new album 'The Kick', an undeniable spark of radiant energy and raw emotion. A cinematic beacon of love, connection, and dance, it's sure to go down as one of the year's best albums.
Stream: "Sister Ray" – Foxes
---
It's a celebration of freedom, I think, or the wish to be free again.
Bold, catchy, and impassioned, Foxes' new album is an undeniable spark of radiant energy and raw emotion: A cinematic beacon of love, connection, and dance for those who need it, not to mention a good kick that hits home, and hits hard. Whether you too need to shout unabashedly into the darkness or let it all out on the living room floor, The Kick is a truly stunning record that promises to inspire and light a fire inside.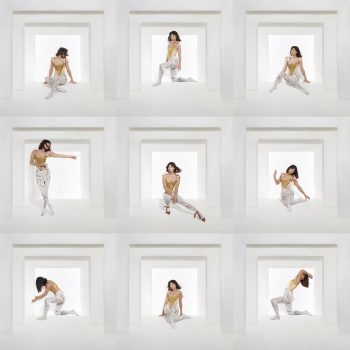 She keeps dancing, cuts the floor
Still awake for ever more
Taking too much, much too young
Spinning too far, too fast to love someone
We can make tonight
One of those sister ray
Kinda nights it's your love
Its mystical, a ritual
Moving like a knife
It's close enough, it's dangerous
Gemini it's your touch
That's got me
Crying out for your love
Released February 11, 2022 via [PIAS] Recordings, The Kick arrives just shy of a year after Foxes' Friends in the Corner EP heralded Louisa Allen's "return" to the musical spotlight after 2016's sophomore LP, All I Need. "[This] first batch of songs reflects her tremendous growth, with an energized pop sound capturing a wealth of intimate sentiments and heartfelt, visceral emotions," Atwood Magazine wrote in our 2021 feature. "It's pop with purpose; substantial and seductive all at once."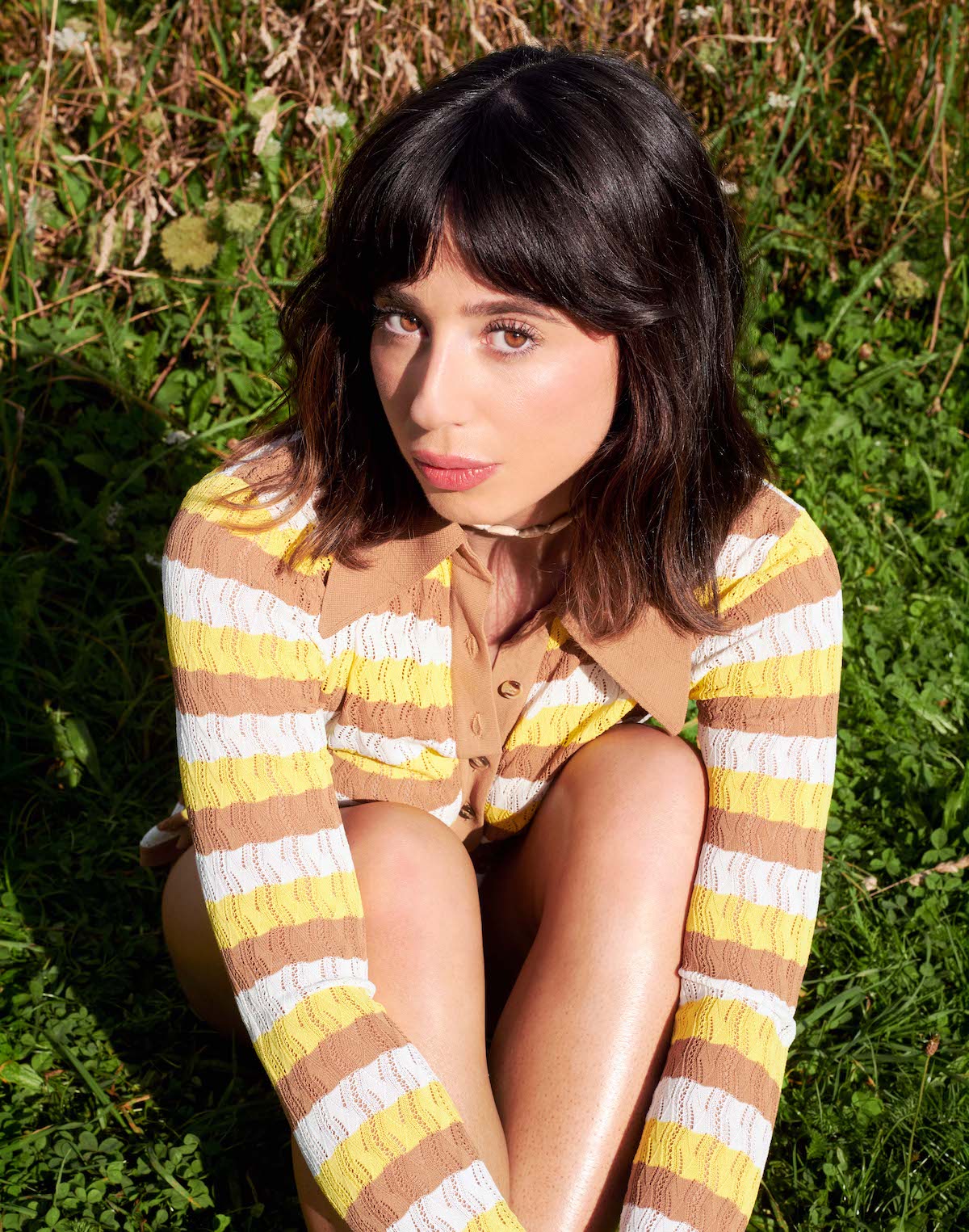 Whereas so many of her contemporaries took the pandemic's isolation and solitude as an opportunity to write softer, gentle music, Allen went in the other direction – doubling down on dance vibes and charged beats to liven up her otherwise quiet days and locked-down nights.
"I guess the place to start would be the fact that I wrote it completely in lockdown," Allen says in conversation with Atwood Magazine. "Back when the pandemic started, which was very strange and bizarre for me… I was in isolation, it was while we were all in our homes with nothing to do and losing connections and feeling lonely, missing everyone. I decided to start writing, and what came out was really quite a lot of dance, emotional music that I think I was kind of writing for when we were all free again. And there was a lot of dancing in my kitchen, [chuckle] on my own, wishing that I could yeah, be with my friends again, be having fun. It's a celebration of freedom, I think, or the wish to be free again."
"It was quite mad, actually," she adds. "I drove myself a bit insane at times. I think everyone was going slightly bonkers. There was a lot of self-discovery, which sounds a bit wanky, but it actually allowed me to dig a bit deeper into my emotions and what I was feeling. I think the isolation of it actually, in a weird way, enabled me to write a lot more personally, 'cause I was just with myself, and there were a lot of lonely moments. The whole thing just felt a bit like writing a diary."
"I was kind of talking to myself a lot, and I didn't really have anyone to ask feedback, like I didn't have anyone to be like, 'Is this good? Is this bad? What's good?' So I kinda went with it. I think I was talking to myself quite a lot, which sounds mad, and my neighbors definitely thought I was going quite mad. For me, it was actually a good thing because I would maybe sometimes hold back a bit in a studio setting. And this time around I just didn't. I was in my own mind and so I felt freer, which is ironic, considering."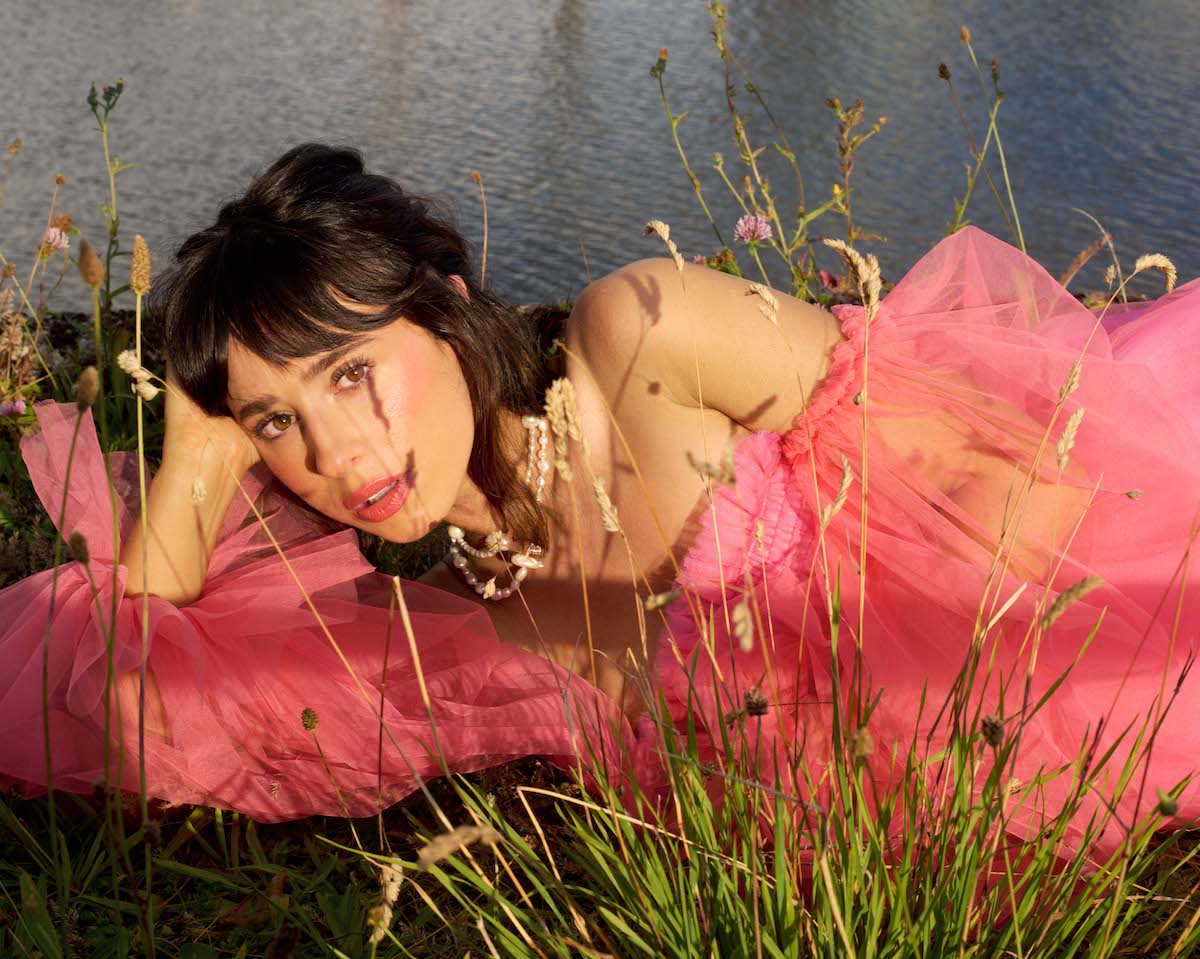 Writing songs has always come second nature for Allen, but it became an especially important part of her world during those early parts of the pandemic, where creating art became an escape, an indulgence, and a means of necessary self-expression.
"I have this window at the top of my house…" Allen recalls. "I remember when I first started writing, I was looking up at the stars and I kind of asked for this record to be given to me, and a lot of the writing happened there while I was sort of looking up at the sky and dreaming about the music and thinking about what I wanted to write about. A lot of it started with melodies, and then I would continuously just be writing a diary. A lot of it didn't start in a very dance-y way; a lot of it started actually quite stripped back and on my iPhone, so most of it was on my iPhone like voice memos. It developed from there, and I started weaving all the sounds in, and I think I had a lot of pent-up energy and I wanted to be free. I think I felt at the time like a bit of a trapped animal! [chuckle] I wanted to be able to dance and move to it. So I think that's why it turned into a bit of a dancier record."
In our conversation last year, Allen had described the act of songwriting as "emotional car crashes." The process of making these songs proved a similarly powerful experience.
"I do always write like that," she reflects. "I kind of describe writing as a feelings whirlpool. I just see all these feelings and they're just all going round. It's very cathartic for me to then put them into song and let them go that way. It was definitely the same [on The Kick], but I think there's a lot of self-reflection in this record. I actually processed quite a lot in lockdown. Things that had happened in the past. Feelings of self-doubt. There was a lot of realizing my growth, and where I'd come from, and where I was going. So it's quite vulnerable in that way, I think I'm quite honest in the way that I'm writing. I actually gave myself quite a hard time in lockdown. I had so much time to reflect on just myself. I got a bit lost at times and anxious and even a bit down. So I think a lot of that just does go into the music. But yeah, it was a personal emotional car crash."
I come from somewhere not good
Those people have let me down
And I don't wanna talk to no one
Talk to no one, talk to no one, not even you
I've been caught in a chain
I'm not saying you're the same
Just don't try to talk to me more, talk to me more
Talk to me more, just stand by
And I sent myself down underneath
I let somebody bury me (oh)
You, I think you're growing on me
I think you're growing on me…
And I didn't wanna admit it
---
Arriving over a half-decade after her last proper full-length album, The Kick is a resounding reintroduction to Foxes' artistry.
"I think there are moments in The Kick that I tend to write very vulnerably, and maybe even a bit dark at times, but with… I try and layer it with kind of a joyful kind of music that can actually balance the darkness out," Allen says. "I quite like the dark, like darkness and light in music. I like that there's shadow and light, and I think that's something I always do. This has a lot of that. It's music that… Is obvious, and you can cry, but you can also dance to it. I like to have that melancholy feeling within the music."
Everyone needs pop music with some meaning. I think it's important.
As for the title itself, Allen says "The Kick" came about for a few different reasons.
"I felt like it was really fitting because I had this feeling of real pent-up energy, and I almost in a very obvious way, I wanted to kick down things that had stopped me from moving forward in my life," she says. "Things like insecurities, boundaries I'd put up, and it just felt like a very good message about just kicking down everything that stopped you from moving forward in life and actually just going for it. In the artwork, I'm actually just in a box and I'm trying to kick myself out of this box. It's like an inner kick – I had this inner kick and I just needed to get it out. I remember feeling like that."
Musically, The Kick is meaningful pop music at its finest.
It's a record whose uncompromising honesty, presence, passion, and charm harkens back to such celebrated LPs as Carly Rae Jepsen's 2015 smash Emotion, Years & Years' debut Communion, and Sky Ferreira's Night Time, My Time.
From the buoyant charm and soaring pulse of opener "Sister Ray" straight through to the invigorating release of final tracks "Sky Love" and "Too Much Colour," Foxes' album is jam-packed with moving music, passionate emotions, and irresistible beats. Highlights abound, with standouts ranging from the feverish and glistening anthemic title track "The Kick," the unimpeachably aching outpouring "Forgive Yourself," and the vulnerable, smoldering, and gently jazzy "Body Suit" – which Atwood Magazine recently added to our Editor's Picks list. "As is often the case with Foxes' music, it's Allen's golden vocals and inspired lyricism that hit home hardest, tugging at our heartstrings while taking our breath away," we wrote.
"I think it's one of my favorites – it probably is my favorite," Allen says of "Body Suit." "That's why I wanted to put it out as a single. I would say lyrically, that's also something that means a lot to me 'cause that is really about a human body suit and seeing what's underneath it. It's quite important in terms of just a message about human beings."
I think people do kind of see me as a pop artist, but actually the songs that I'm probably more drawn to are the slower ones.
Watching you watching me
We come undone
I'm falling through a dream
Nothing's what it seems
Take me home, make me home
I know you don't have control
It's like you're taking me dancing
Making me move
You get under my body suit
Yes, you do
It's like you're taking me dancing
Making me move
You get under my body suit
Yes, you do
---
On the topic of her own favorites, Allen is also quick to note the album's aforementioned opening number. 
"'Sister Ray' is that's the first song that I wrote for the album," she notes, "and that was really what kicked off knowing what the record, and what the feel of the record, was gonna be. I remember getting that chorus one night. I think I woke up in the middle of the night, and I was just like, "We can make tonight one of those sister ray." And I was like, "What is going on?" I wrote the chorus really quickly. I think I'd been watching a Velvet Underground documentary or something, and they were talking about this wild night, and I was just so desperate to have a wild night again and see my friends and all of that. 'Sister Ray' always puts a smile on my face because it's written about a friend of mine as well – we used to have the most incredible fun nights. Whenever I think about that, I think about the good times that I've had with her, so it means quite a lot to me because of that."
Allen also prides herself as a lyricist, and as a lyrically forward artist, she cites album's final moments as containing some of her proudest words.
"'Too Much Colour' is a very important song to me. It sounds weird, but I feel like I wrote that really unconsciously without even realizing what I was writing. I sometimes do that; I sometimes just put pen to paper and start writing, and whatever comes to me is what I'll use. That song was very much like that.  [My songs] all have different feelings, and they're all kind of special to me in different ways… I think 'Forgive Yourself' is quite an important song personally for me as well: "Forgive yourself, it's easy when it's somebody else." I really felt like that when I was in lockdown; I was giving myself such a hard time about anything I'd ever done. We tend to give ourselves a really hard time, but I just thought, I don't do that with my friends. I forgive them very easily, and I think it's important to do that with yourself as well."
Forgive yourself
Watch it raining down
Fooling yourself
Only you know how
People and sound, moving around
Makes me nervous
Body withheld, checking myself
Losing purpose
Forgive yourself
Its easy when it's somebody else
Watching you bloom
It makes me wanna move with you
---
Hopefully, other people will want to dance to it.
Ultimately, The Kick is the cinematic, stadium-sized release we've all needed.
Unapologetically honest, emotionally vulnerable, and breathtakingly energetic, Foxes' third album is a spirited dance record that will move the soul, move the heart, and move the body all at once. Louisa Allen bottles up her high highs and low lows in an unforgettable soundtrack to freedom, presence, and understanding.
Foxes recently brought her music to life in person on a UK headline tour this past February and March. Finally active again and out of lockdown, she was able to share this album the way it was always meant to be heard. "It's been unbelievable," Allen exclaims. "Really it's been like nothing else I've ever experienced because it was written in such isolation. The feeling of these songs being written in such a lonely place, for me to then take them and sing them and connect with people, has been on such a more rewarding incredible level, so amazing. I just didn't wanna stop – the tour just was not long enough, and I wanted to jump into the arms of everyone. It was really overwhelming, and it was so nice."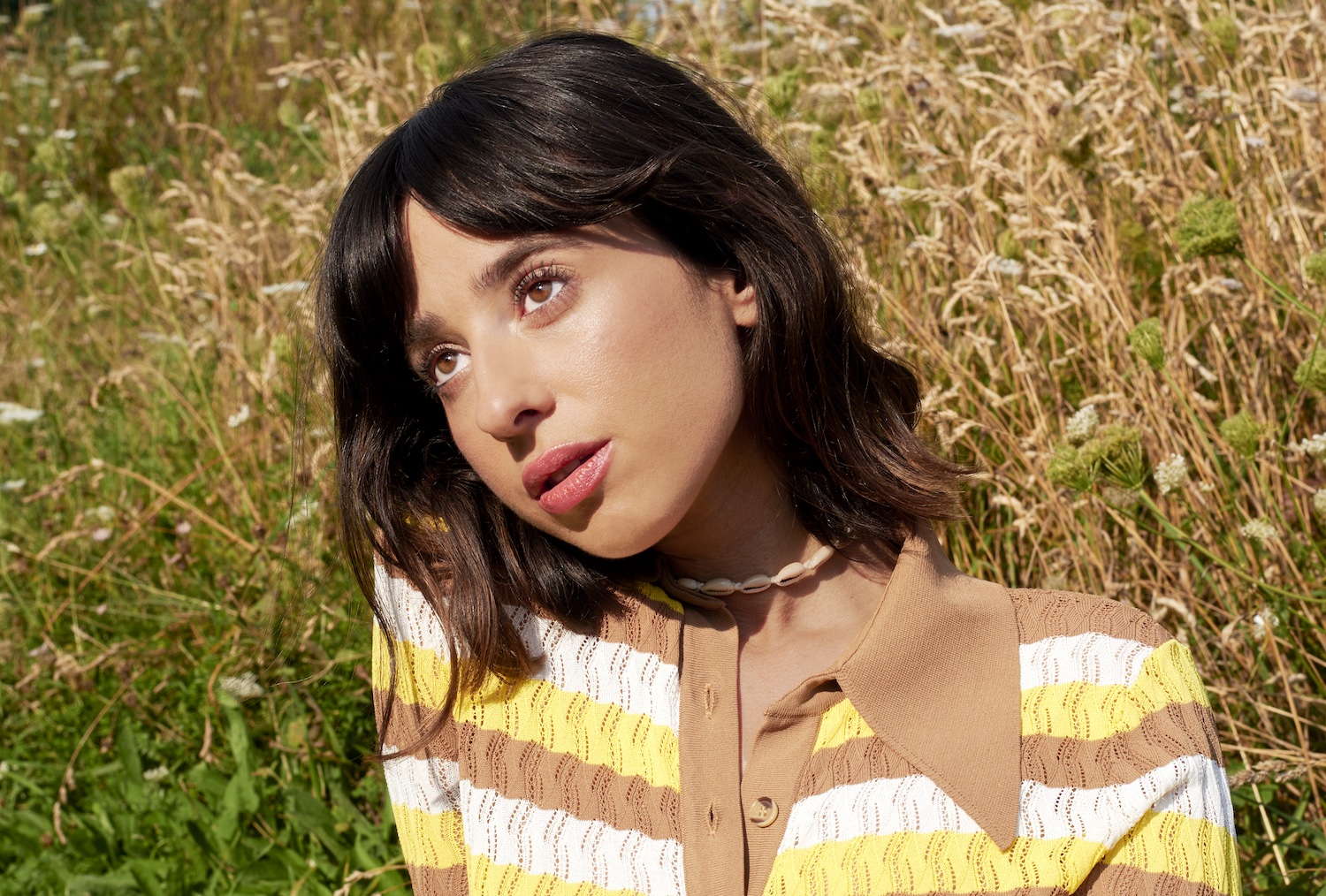 While more live shows and performances are in the works (hopefully sooner rather than later, for all our sakes), fans all over the world can access The Kick wherever they find music. Foxes will also be hosting a livestream album performance and Q&A session on April 7th via YouTube (link here).
"Something I always want people to take away is, I guess, because I try and be as honest and as vulnerable as I can, I always really love it when people can relate to something and not feel like they're alone in an experience," Allen says. "So I want people to feel connected to themselves in a positive way, and the freedom to just be exactly who you wanna be, and obviously just dancing like no one's watching all the time (hopefully)."
Experience the full record via our below stream, and peek inside Foxes' The Kick with Atwood Magazine as Louisa Allen goes track-by-track through the music and lyrics of her irresistible third LP!
— —
Stream: 'The Kick' – Foxes
:: Inside The Kick ::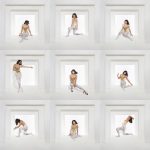 — —
Sister Ray
 "'Sister Ray' came from a wild part of me during lockdown that was craving a night of freedom and fun again, a longing to let go. The velvet underground reference is a nod to describing the most debauched night you could ever imagine but in its spirit it's a celebration of the people you can have those indescribable times with. I wanted to encapsulate that energy in a song so I could imagine that feeling forever."
The Kick
"'The Kick' is about losing your inner kick and spark, but bringing it back through breaking down the barriers around you and letting go of fear and anxiety."
Growing on Me
 "'Growing on Me' is about feeling more connected to yourself. Becoming comfortable with who you are, what you stand for. It embodies a journey of discovering yourself, embracing both the dark and the light."
Potential
"'Potential' is about the uncertainty of meeting someone new, falling heavily into the fantasy of who they are and what it could be. The push and pull of the unknown and the games we play with each other."
Dance Magic
"'Dance Magic' is about being swept up by the chemistry with someone, and not being able to see the sometimes dark reality, dancing around each other in a fantasy you've both created", before going on to discuss her new album, saying, "The record was written from a place of wanting to escape the walls of my own apartment, I wrote it imagining freedom and dancing and people being able to hold each other again. Being so isolated made me really dig deep into my mind and my imagination just ran wild and I spent so much time on zoom day and night just writing words and melodies and before I knew it I'd written an album's worth of material. I felt trapped and almost like my insides were dancing but I couldn't express it, but in writing it allowed me to feel free again. This record feels like a new start and the ability to come back to life after such a strange time of us all being alone."
Body Suit
"'Body Suit' Is about letting your guard come down completely, showing your true self and letting go of all pretense and ego. Falling into someone and letting them see you entirely without the fear of being judged. Body suit is a way of describing someone seeing the real you and them accepting you as you are."
Absolute
 "The middle of one of those nights, when everything around you feels perfectly aligned. The people the sound and it feels complete."
Two Kinds of Silence
"The strangeness of love and how two people deal with losing each other differently. The difficulty when one person retreats but the other wants to stay in contact. The final acceptance of a relationship coming to a mutual end."
Forgive Yourself
"When the ground goes from under you and you feel lost; it's about letting yourself be that way and staying with the feeling for a while, but knowing everything passes. It's about being less hard on yourself, forgiving yourself for your mistakes and moving forward."
Gentleman
"Being led on by someone that promises you everything, love bombs you only to do a complete 360 and suddenly vanish. The facade of his gentleman persona quickly fades into the reality that they were not who they pretended to be."
Sky Love
"Craving the kind of love that seems unimaginable, drives you crazy and is all consuming. A love that feels otherworldly and like nothing you've felt before."
Too Much Colour
"Over sensitivity. It's about feeling too much. It's about feeing overwhelmed by life. The colour. The energy. The infinite choice. Sometimes it's all too much."
— —
— — — —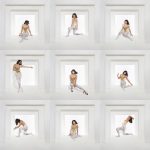 ? © Zachary Chick
:: Stream FOXES ::
---