A sun-soaked daydream, Perth artist-to-watch Timothy Nelson's "Summer They Say" radiates with a kiss of psychedelia and seductive classic pop melodies.
Stream: "Summer They Say" – Timothy Nelson
---
Timothy Nelson's new single may dwell in sunshine and rain, but it rings out with an effusive effervescence. A sun-soaked daydream, "Summer They Say" radiates with a kiss of psychedelia and seductive classic pop melodies.
Yes, he's singing about the weather; and yes, it's intoxicating.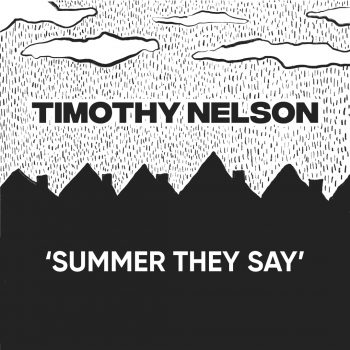 We built a castle in Balcatta
Fit to resemble a beachside manor
Well, I've seen Melbourne winters
that feel just the same
Though you and I signed up
for December's sun, well
All I see is rain
And this is summer they say
Yeah we just hide away
With no chance to play
Atwood Magazine is proud to be premiering "Summer They Say," Timothy Nelson's third single of 2020 following his March release "Your House" and July's "Biding Time," the latter of which was previously described as a beautiful standout: "Tender, driving, honest, and unassuming, Nelson draws us in deep, beckoning us forward with sweet lyrics and heart-on-sleeve emotions."
A singer/songwriter heavily active in Perth's indie music community, Nelson's stellar debut album Words Like Young heralded his arrival on the scene back in late 2016. A mix of the old with the new, Nelson's art transcends its time, with heavy '60s and '70s influences blending into fresh production and writing styles to make evergreen music that feels at once familiar and new.
This has been especially true for Nelson's first three tracks of 2020, each of which carries its own buoyant energy through and through. Whether you're dwelling in springtime's sense of renewal southern hemisphere or the waning last licks of summer in the north, Nelson's soothing licks and saccharine grooves feel like a welcome respite – an escape and an indulgence all at once
Here in the suburbs is our getaway
Cedar wood fences guard a poolside holiday
With perfect placement as if to simulate Canggu
But only on certain days otherwise
There ain't much to do
"Lyrically it's just exploring the irrational frustration of someone living an endless summer, who finds themselves confronted by an odd day of bad weather," Nelson says of the new single. "It's not a whole lot deeper than that… I just find it somewhat humorous to think about what makes people tick in the most ordinary of circumstances. Maybe I saw it as a challenge to write about something as mundane as the weather, and see what I could do with it… the tune kind of fell out of the sky as I was noodling about on my guitar."
"We recorded it during the sessions for the new album with my good friend Andy Lawson at Debaser Studio, with Todd Pickett on drums and Ryan Dux on bass who both recorded the 'Words Like Young' album with me in 2016. Once we had the beds down, I played all the guitars and synths myself as with this record I'm trying to do as much of it as I possibly can, where as on previous records I've usually recorded with a whole band. The reason for that is I think it's a good way to maintain the original intent of the song, similar to how it would have sounded on the first demo."
'Cause this is summer they say
Yeah we just hide away
With no chance to play
And this is summer they say
Yeah we just hide away
With no chance to play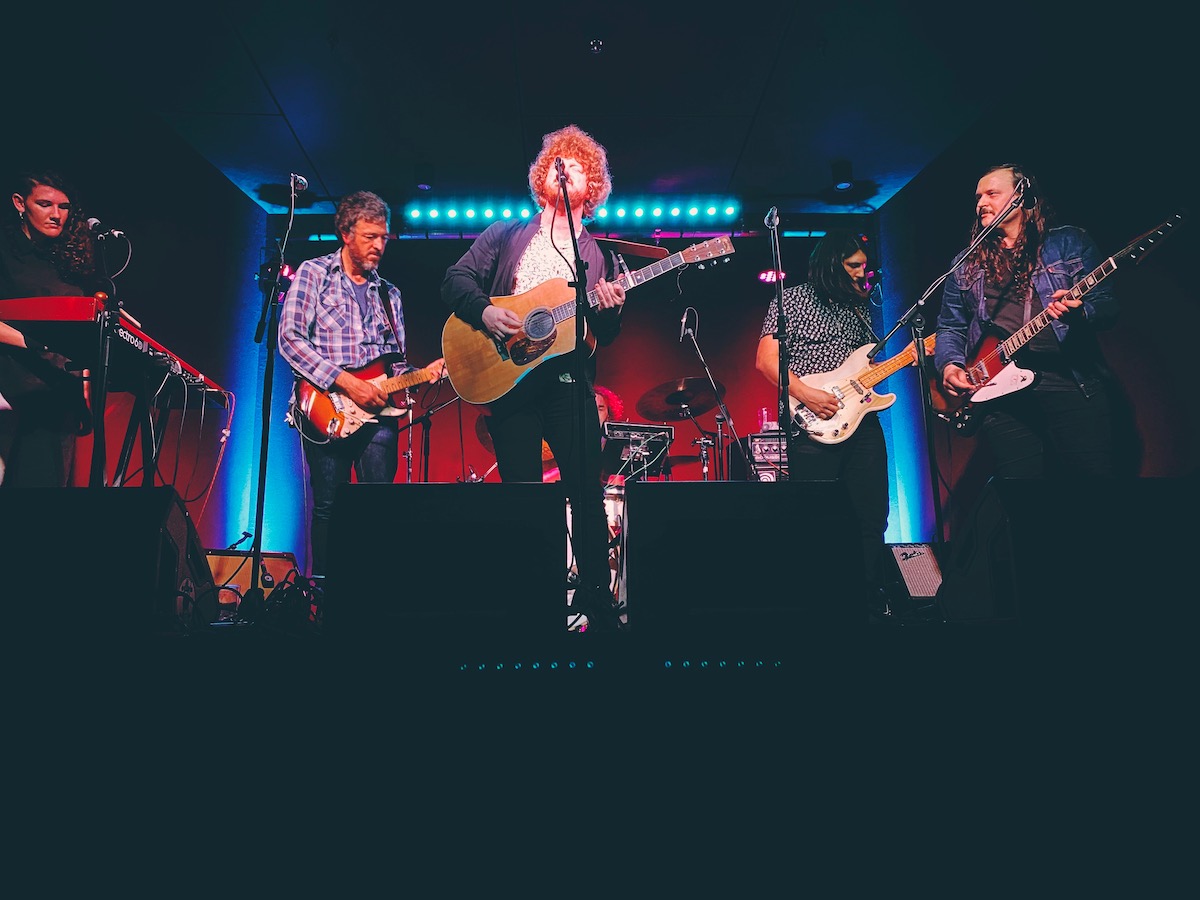 "Summer They Say" isn't necessarily a brand new tune for Nelson, but at a time when so many of us have had (or are about to have) the most unusual and isolated summer of our lives, it feels especially good to bask in the track's sunny vibes.
"This song has been kicking around for a few years now," the artist explains. "I was at my parent's house where my dad had built this English pub in the back room. I set up my laptop and had a few guitars lying around and I just sat behind the bar for a couple days writing songs. Some people will probably recognise the chorus melody because a version of it ended up being used in a collaboration between myself and a hip hop artist from Western Australia called Drapht. We worked on a few tracks together, and he heard the demo and felt it worked well with this other idea he had. It was super exciting to see it come together, though I always wanted the original version to find a home as well, and making this record has been great in that a lot of songs I've had floating around have actually turned out to sit quite well next to each other."
---
Nelson continues, "I think it gets a bit Beach Boys-y with the vocal harmonies in this one. For me, I was channeling a bit of classic Perth pop, like The Bank Holidays or Sleepy Jackson… the stuff I was listening to back when I first started playing in bands. A lot of this new record has been more about the vocals, and all the music serving that as much as possible."
"Summer They Say" is innocent and inspired. At the end of the day, it arrives to our ears as an enchanting, easy expression of longing and desire. Neslon may or may not get to soak up the sun today, but we can all bathe in the shimmering light of his new song.
Stream "Summer They Say" exclusively on Atwood Magazine, and stay tuned for more new music coming soon from this exciting artist to watch!
— —
Stream: "Summer They Say" – Timothy Nelson
— — — —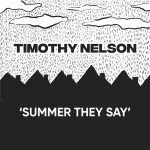 ? © Rachael Barrett
:: Stream Timothy Nelson ::
---