On the heels of Part One of Gabriels' debut album 'Angels & Queens', lead singer Jacob Lusk talks inspiration, spirituality, and what to expect when Part Two drops in March.
'Angels & Queens – Part I' – Gabriels
---
We became each others' safe place, and I think that's what allowed the music to be the music.
"I think that we're all powerful beings. I think we're all spiritual beings. We all have strength and we have power that's inside of us," says Jacob Lusk, the lead singer of Gabriels. And no matter where you drop the needle on Part One of their debut album, Angels & Queens, you'll be sure to feel exactly what he's talking about. Emotionally and sonically, this album hits the highest highs and the deepest depths. It's a masterpiece worthy of hitting repeat, and it's clear that Gabriels are just getting started.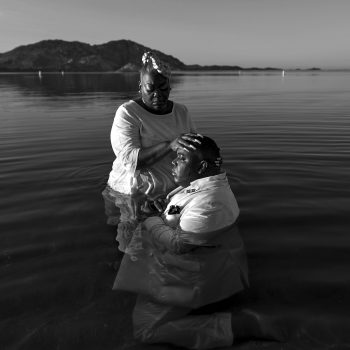 I know you're missing me right now
In the back of my head still trying to figure out how
Why'd the wind start blowing, why'd the rain start pouring
Didn't think it would all end this soon
If I could I'd come running, running
Do all I could to keep your world turning
I'm screaming out for you but you can't hear one word
When you hear the thunder rolling
The choir's up here singing
I ain't alone (If you only knew)
When you feel the sun shining
That's my love shining down on you
You ain't alone, I'm by your side
– "If You Only Knew," Gabriels
Joined by producer and keyboardist Ryan Hope and producer, composer, and violinist Ari Balouzian, the smart, soulful, eclectic mix Gabriels are able to achieve is unlike any other. Upon the first part of their album dropping on Sept. 30, the group has performed at Austin City Limits, on James Corden, and in concert with Harry Styles.
"Our debut album Angels & Queens is a unique exploration of love and loss from each of our differing perspectives," Gabriels shared upon their record's release. "We were planning to release our album next year, but got the opportunity to collaborate with some of the most amazing people who initially were strangers, but within weeks became family in the most mind blowing process. As the first part of the album was recorded, we knew we wanted to share it with you as soon as possible."
Angels & Queens was produced by GRAMMY Award-winning producer Sounwave, and is out now via Elektra Records.
Atwood Magazine got the chance to sit down with Gabriels' lead singer Jacob Lusk, and here's what he had to say.
— —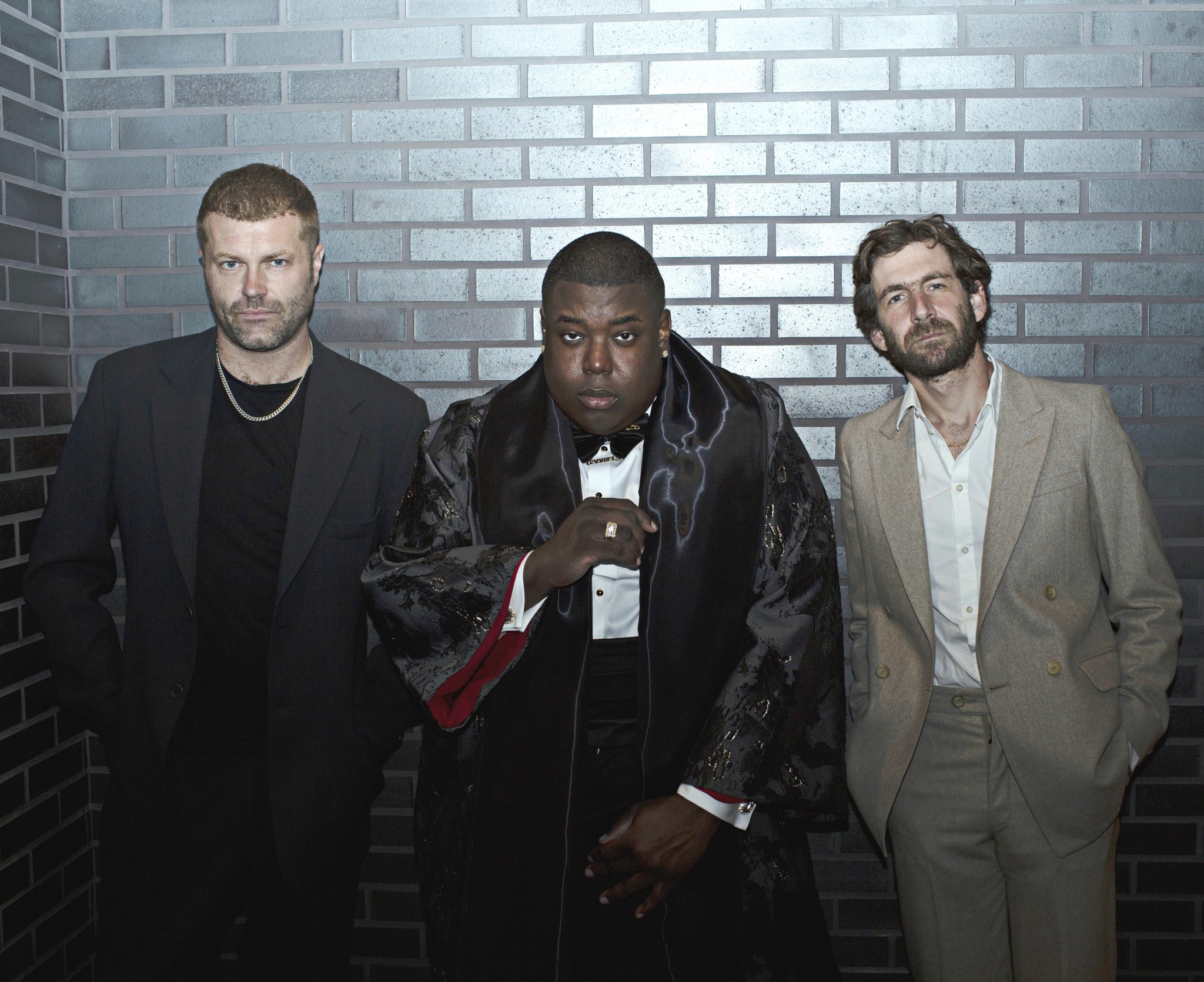 A CONVERSATION WITH GABRIELS
Atwood Magazine: Everybody in your band has such unique qualities that they bring to the table sonically. What was it for you that made this partnership really click?
Jacob Lusk: We weren't really trying to be a band. We were just friends making music, so there wasn't any pressure in that aspect. But I will say we became each others' safe place. And I think that's what allowed the music to be the music. Like, kicking everybody out of the room so it's just us talking about our own personal lives, and I think that's what allows us to have the bond that we have.
In terms of how you make your music together, would you say that you share influences between all of you, or do you think that you all have different sources of inspiration that combine together when you work together?
Jacob Lusk: There are some inspirations that we have that are the same, and then there are some that we have that are different. But we respect and honor all of our separate inspirations, and that middle place is kind of where Gabriels is. It's a combination of all of them, honestly. The heart of it is the thing that makes everybody the same. For instance, Ari and Ryan are big fans of Nick Cave. I had never heard of Nick Cave until them. But Dionne Worwick has a song called "Walk On By." That's like Ryan's favorite song, and I'm a big Whitney Houston fan. So Dionne Warwick is right next door to Whitney. So that's kind of how that works.
With this debut album Angels & Queens, what made you want to split it into two parts?
Jacob Lusk: It was a combination of being impatient, and that I really wanted to get the music out. I wanted people to hear it. And our music, it's a little heavy. And so it just felt like the right thing to do, to split it into two. It's like, let's give them two courses. Imagine if you went to a restaurant and they brought you the food, and the salad, and the steak, and the potato, and the cake all at one time. You'd be like, "Oh okay! I can't eat all this!" So, that was a part of this as well.
You mentioned that your music has some heaviness, and even with this serious, spiritual heaviness, there's also a joyousness and playfulness to the album. Was this balance intentional, or did it arise naturally?
Jacob Lusk: Both. There's a song on the album called "If You Only Knew," and we wrote it the day my god sister passed. I found her deceased in her apartment. She struggled with addiction, and we don't know how she died, to be honest. We haven't got the toxicology report back and all that, but we still don't even know if that's how she passed or she just went away peacefully. We just don't know. We're hoping for the latter, that she went away peacefully. We wrote that song the day that she passed, and though death is really sad, right? We write it from the other side. And we look at it more as a freedom. And I think it's just a perspective shift. If we put things in perspective, you know, things are hard, things are bad, but there's always joy in everything.
And, there's also sadness in everything. We have a line in our song called "Bloodline" that goes, just like demons use the clowns. A lot of people have a fear of clowns, and it's like, why would they be fearful of something that was supposed to create joy? But if we can even look at clowns in that way, I think that everything in life has that. It's just the perspective of where you're looking from. It's like how rain can be a beautiful thing, because it feeds the plants, and it feeds the grass, and it cleans the air. But for someone else, rain is a storm; it's terrible and it causes traffic, so it's just really a perspective thing. And whether you're an actor, or if you're a writer, we really want to inspect the perspective of everything. That's what we do in our songwriting.
It's clear that the church and spirituality have quite the impact on your music. Can you talk a little more about that?
Jacob Lusk: What we've realized in our band is that there are more things that make us alike than make us different. So, I'm very religious, but even for those who may not be, I think that we're all powerful beings. I think we're all spiritual beings. We all have strength and we have power that's inside of us.  And I think if we just tap into that power, I think that's what ties us all together, that we all have that power. No matter what you believe, even if you believe something totally different.
What has it been like to have Part One of the album out and to be performing it live?
Jacob Lusk: It's exciting. I was a little nervous at first because our music is very different, so it was like, 'Are people gonna like it? Are people going to think it's weird?' We did some shows with Harry Styles, which were absolutely incredible. We did a song called "Taboo" that's on the album, and it's not a fun, upbeat one, and people came to the concert to have fun. But people have been really rocking with it. And that felt really good, to know that the songs have been connecting with people.
Said the last time would be my last
Damn didn't know you'd come so fast
Bible says it's bad but not for me
Don't bring me fruit then say I can't eat
Shit so good it brought it me to my knees
But all the god damn love in the world won't save me
Taboo / You're the air I'm breathing
Taboo / You're the blood running in my veins
Taboo / I can't escape it
Taboo / I done risked it all for you
Taboo
I think that we're all powerful beings. I think we're all spiritual beings. We all have strength and we have power that's inside of us.
When it comes to performing live, you've been involved in a lot of collaboration, like the shows with Harry Styles, and having that choreography on James Corden. How does it feel to incorporate those elements into the purity of your songwriting?
Jacob Lusk: It's definitely opening doors for us. I mean, performing with Harry, definitely. Shout out to him; he's an incredible person. And I'm so thankful for the opportunity. It's also been great to be able to do different things at different places. Introducing choreography on James Corden and in our music video has definitely been fun, just showing people the other things we have in our toolbox.
So, what can we expect to see on Part Two of Angels & Queens?
Jacob Lusk: Child! Part two is a little wild. Get ready — that's all I'm going to say.
— —
— — — —
? © Melodie McDaniel
:: Stream Gabriels ::
---