It feels like such a funny thing to say as this turbulent year nears its messy end, but December 2017 has seen the return of Peace – the band. Released December 8th via Ignition Records, Peace's "From Under Liquid Glass" is a passionate, intimate anthem born out of personal strife and isolation, a dark but vivid snapshot of life with mental illness that is as catchy as it is moving.
If we had to choose one song to usher us out of 2017 and take us into 2018, this is that song.
Soda explodes
Everything's soaked
The camel's back is so close to broke
Held together by a thread
Nobody home
No one to phone
I'm scared to face the music alone
In my big fuckin' mental head
"From Under Liquid Glass" – Peace
[soundcloud url="https://api.soundcloud.com/tracks/364817741?secret_token=s-hA4eE" params="color=ff5500&auto_play=true&hide_related=false&show_comments=true&show_user=true&show_reposts=false" width="100%" height="150″ iframe="true" /]
---
Atwood Magazine is proud to be featuring "From Under Liquid Glass," Peace's triumphant return that finds the Birmingham, UK foursome back in the saddle after three very long, very quiet years. The band's first two albums garnered them much love and acclaim across the board, thanks in large part to their warmth, dynamic energy, and colorful blend of indie rock and pop elements. Peace's 2015 sophomore record Happy People, released through Columbia Records, accentuated frontman Harry Koisser's vocal prowess, not to mention his poetic way with words.
And while their name and album titles might fool you, everything is not sunshine and daisies for Peace. "From Under Liquid Glass" introduces a raw, darker side of the band's artistic identity, finding them gasping for air from the plunging depths of loneliness and despair.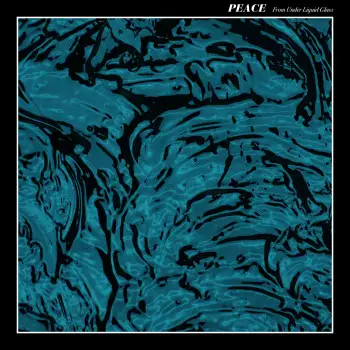 Everybody's changing
and blooming, and moving on
Finale of a season
that's weakened and overrun
My soul must be feared
Lying in my empty room
On my broken bed
I'm left alone with
my big fuckin' mental head
Koisser's voice feels hauntingly exposed atop the crunchy, supporting rhythm guitar: He gives his all to this song, pushing emotion into dazzling melodies for intense and memorable experience. "I wrote the song during the most difficult spring in a long time," the Peace bandleader shared in a press release. "Peace have always been an explosion of happiness, but that isn't reflective of every part of me or anyone for that matter, and this song, at its most zoomed out, demonstrates that polarity; you can be a happy person and still take a pasting from your demons. Although this song is deeply personal, it's really for everyone as most people have had, come into contact with or will have some degree of mental health issue in their lives."
"From Under Liquid Glass" is released in support of mental health charity MQ, whose mission is "to create a world where mental illness is understood, effectively treated, and ultimately prevented," per their website. Though stigmas surrounding mental illness have lessened to a certain degree in some communities, suffering still persists and "can be so isolating and terrifying," Koisser expressed in a recent interview with tmrw magazine.
I was not cool
Freak of the school
I couldn't read the papers to learn
So lock me up until the day I'm dead
A toast to the girl who fucked up my heart
And tried again to fix it but instead
Just fucked my big fuckin' mental head
The band have taken their message one step further this week with an intimate, powerfully direct music video, directed by Jonnie Craig. Featuring long, single shots of the lead singer in solitary conditions, the video captures the vast feelings of emptiness Peace allude to throughout the single.
---
"Everybody's changing, and blooming, and moving on," Koisser sings vehemently in the chorus. "Finale of a season that's weakened and overrun," he rips into the days and weeks that pass him by, leaving him with nothing to show but more lines on his face. Yet it's the following line that truly sticks out – a dramatic projection that shakes you to the core: "My soul must be feared," he screams, holding out the final word as long as he can. "lying in my empty room, on my broken bed… and I'm left alone with my big fuckin' mental head."
Explosive and emphatic, "From Under Liquid Glass" captures the inner torment of a tortured soul. Peace dove deep into their own humanity with this song, and returned with something breathtakingly vulnerable and heartwrenchingly real. Hopefully this new single signifies a fresh start for the UK group: If a new album really is on the way, then Peace are unmistakeably an artist to watch in 2018. It's clear they're tapped into a very special place at the moment, and if they hold onto it, then we'll hold on, too.
For urgent help and assistance, contact Emergency Services immediately
— —
— — — —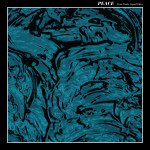 ---
:: Stream Peace ::