London's Phantom Isle take glistening electronics and fuses that with riveting rock to craft their elevated sophomore EP, 'Out of Blue.'
Stream: 'Out of Blue' – Phantom Isle
---
The '90s never seem to go out of style: With shows like Friends, The Fresh Prince of Bel-Air, and Seinfeld, and artists like Nirvana, 2Pac, and Backstreet Boys, the decade is continually referenced to this day. Even Taylor Swift states in her hit "Willow," "I come back stronger than a '90s trend." London-based electronic rock group Phantom Isle grew up in that highly cherished and admired decade, and the band pay homage to it with their sophomore EP, Out Of Blue. With each track titled a different year from the 1990s ending in the early 2000s, the radiant release captures the thrilling feel of '90s trance/techno. Listeners are sucked into the eerie, mechanical sonics of this six-song body of work. Phantom Isle deliver an EP that lures you straight back to an era that will never be forgotten.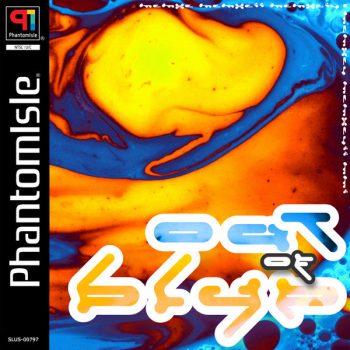 Released on May 13th, Out Of Blue is the second EP from London-based band Phantom Isle. The four-piece comprised of Peter Marchant (singer, guitarist), Joshua Guy (keyboards), Jonny Longland (bass) and Sam Thorne (drums) have long had a soft spot for all things '90s, and their new EP possesses all those sentimental and nostalgic feelings. The rock outfit was given the name Phantom Isle by Marchant's brother Matt, the former bassist, and even their name reflects a love for that decade: The unique title is inspired by a race circuit from the video game Ridge Racer Type 4, released in 1998. Matt tragically passed from a brain tumor in 2019. Though the heartbreaking death left everyone crushed, Phantom Isle continue to perform in his honor.
The EP intros with the atmospheric "1990," instantly transporting us to a far-off land. The shimmering soundscapes are dreamy and the Muse-esque vocals meld perfectly with the backdrop.
"1992" is an energizing offering beautifully blending electronic and rock influences. A haunting tone smoothly glides over an addictive acid-house beat. The song's music video, directed by Ksenia Kulakova – the director of Rina Sawayama's "Lucid" music video –  could not be more in sync with its sound: Set in a dim nightclub, the psychedelic aesthetic sets a provocative tone. Viewers get an instant burst of stimulation as they are blinded by bold colors and flashing lights, all of which encapsulate vibrant club vibes.
Despite what you've done to me
Despite what you've done to me
I love you still
Life was good, I understood, what is was to be a child
Now look what you, what you've done to me
You've made me grow up way too quick
You've made me grow up way too quick
Even though you broke my home I love you still
Even though I'm on my own I love you still
Even though I'm barely grown I felt this pain inside my bones
Even though you broke my home I love you still
The ghosts that haunt me in my sleep
Took the ground beneath my feet
---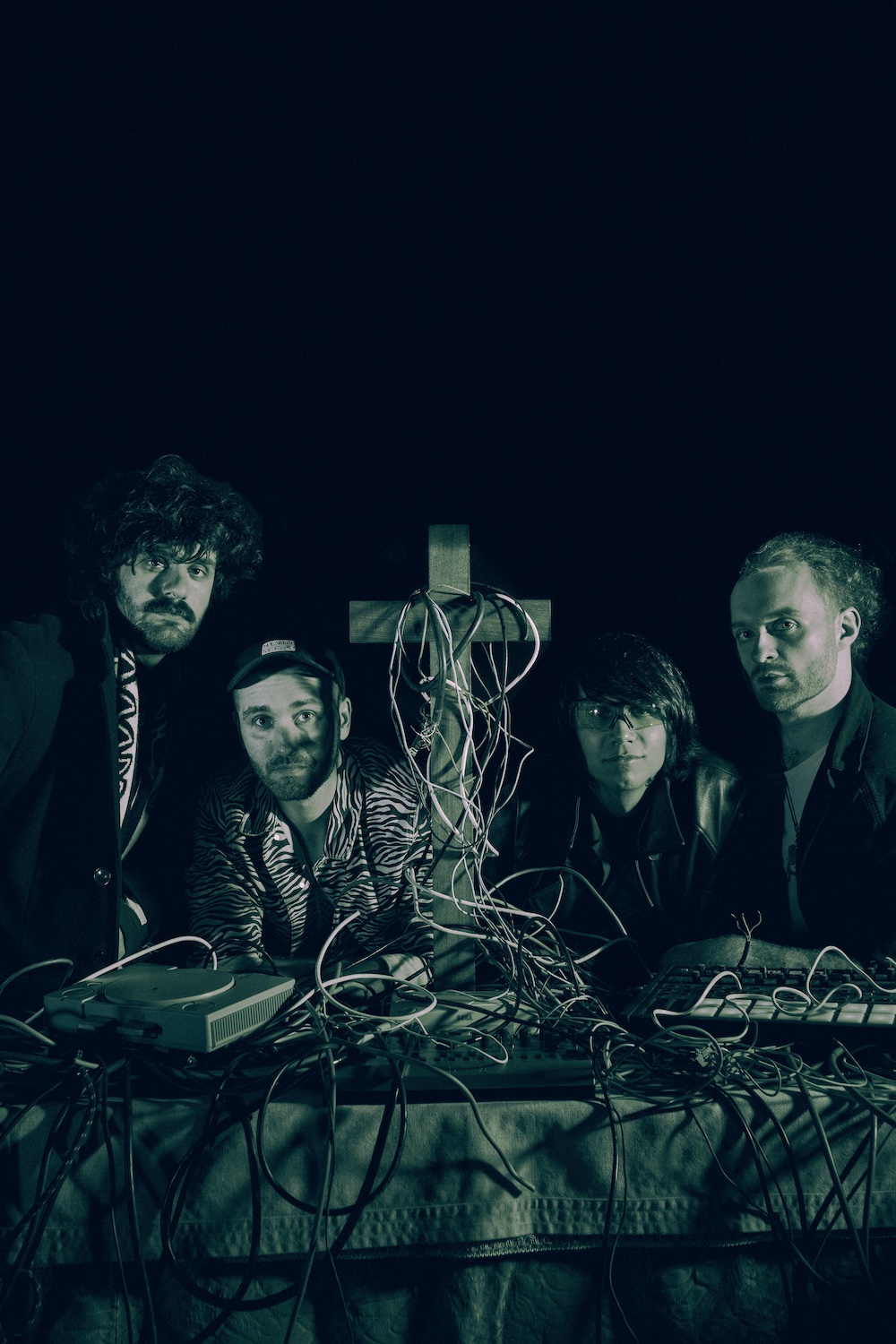 Out of Blue concludes with "2001," a passionate piece detailing a life cut short by tragedy. With sharp, piercing synths and moody vocals, the tantalizing track makes a powerful statement. Much like the song's message of an abrupt end, the title "2001" represents the end of a beloved era: A phase that still lives on in our culture to this day.
Phantom Isle have swiftly built buzz in London's music scene, playing shows with Childcare and receiving support from BBC Radio 1. Their innovative sound has led them to play massive festivals such as The Great Escape. North Hamptonshire countryside natives, they have come a long way from their small town. They hope to keep that musical momentum going, showing no signs of slowing down. Just like a popular '90s fad, this project promises to carry on strong.
— —
— — — —
? © Katie Willoughby
:: Stream Phantom Isle ::
---