Following on from her 2019 EP Pretending,  London-based Grace Gillespie showcases another raw and untarnished side to her sound with "Goodbye."
Stream: "Goodbye" – Grace Gillespie
---
Our hopes for the future serve as an essential component of ourselves, whether we like it or not. Even when the disconnect between what you hoped in for the future continues to diverge from what you once envisaged, those hopes still burn, even if their once roaring flame has subsided into a flicker. With her latest track "Goodbye," London-based artist Grace Gillespie introspectively delves into the emotions behind those unfulfilled dreams with a delicate poignancy.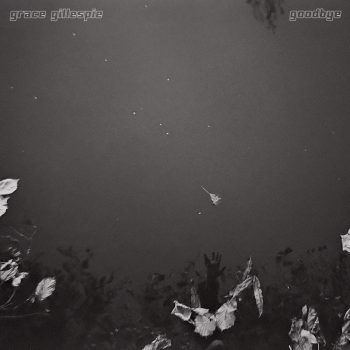 Maybe now it's time to sell all my guitars
See what's left of me
under the sea of tangled wires
I've tried to see what you might see in me
All gone away I knew there'd come a day
But I don't want to say goodbye
I'm not afraid of dying now
I'm afraid to be alive
I don't want to say goodbye
For what could I miss
More than this
Atwood Magazine is proud to be premiering "Goodbye," which serves as the follow-up to Gillespie's acclaimed 2019 EP Pretending. Throughout all of her music released thus far, Gillespie's ability to pen frank and painfully relatable lyricism remains consistent. Through exploring the intricates of her most intimate emotions she manages to uncover shared truths which allow her to beautifully connect with each respective listener.
The lack of attention-grabbing production on "Goodbye" stunningly allows the lyricism to shine through and command the listener's undivided attention. While as whole her penmanship is cohesive, certain lines embody such perceptive observations that it's hard not to get fixated on them individually. While her music feels comfortingly familiar, with folk influences radiating through the track, "Goodbye" also simultaneously sounds completely distinct to anything you would have ever heard before.
Maybe now it's time to spin for life again
See if I can stand to make an honest end
This place I love I have not been dreaming of
I'm wide awake il watch as my heart breaks
Speaking of the track, Gillespie tells Atwood Magazine, "'Goodbye' is a song about relinquishing music and giving up the dream, written at a time of much uncertainty and worry about what would become of my songs. Its lyrics mark the realization that it will never really be all over. The music wants to be alive and free. I might be getting older and the music business is becoming a harder and harder nut to crack, but the music will keep coming regardless. It doesn't give a shit about age, statistics, or the business."
She continues, '"Goodbye' marks the start of my collaboration with engineer and producer Oliver Baldwin, who has left my vocals raw and exposed to suit the vulnerable nature of this song. I always contemplate giving up music because it's a huge and complex commitment. It is draining, financially, emotionally and therefore physically. Thankfully I am not very sensible and surprisingly resilient."
We at Atwood share those same sentiments.
Having already garnered acclaim from the likes of BBC 6 Music and NME, it's clear that Gillespie's spellbinding talent isn't going unnoticed. Although "Goodbye" centres around the pondering of letting go of a seemingly unachievable dream, it's evident clear that Gillespie should keep chasing hers.
Stream Grace Gillespie's "Goodbye" exclusively on Atwood Magazine!
But here I've made my bed
And from the ground the sky is bluer than I can forget
But here no place to rest a heavy head
But I'm not tired I am not sleepy
I'm not broken yet
Maybe now it's time to sell all my guitars
See what's left of me under the sea of tangled wires
Stream: "Goodbye" – Grace Gillespie
— — — —
? © Sophie Greenidge
:: Stream Grace Gillespie ::
---