London's Jackson Mico Milas dives into his intimate and dreamy debut album 'Blu Terra,' a smoldering, stirring blend of jazz and alt-folk wonder that comes to life with quiet passion and cinematic grace.
for fans of Leif Vollebekk, Gregory Alan Isakov, Mappe Of, Dustin Tebbutt
Stream: "The Bay Fire" – Jackson Mico Milas
---
"Only the moon can change the tide; maybe I'm lost in seasons," Jackson Mico Milas sings at the start of his debut album, painting a mood as much with descriptive words as with vivid, colorful sound. "Only a heart can change your mind; a sunrise, a sinking, falling like a picture…" His voice, hushed and sweet, is a beacon of warmth – a source of radiant light, emotional weight, and sheer tenderness against a soothing acoustic backdrop that ebbs and flows with its own refined gait. Thus begins a gentle record of dizzying beauty and raw, unfiltered humanity: Intimate and dreamy, smoldering and stirring, Blu Terra comes to life with quiet passion as Milas creates a cinematic space of reverie, reflection, and connection.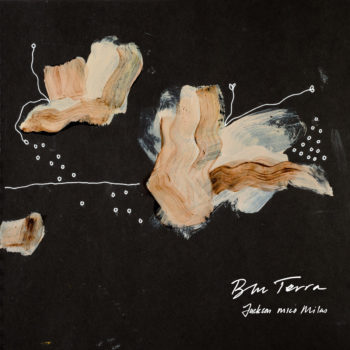 Silhouettes
At the bay fire
Oh, silent sun
Who'll be your light tonight?
And there you are
The only one
The satellite is on
I could tell you were
going away for a long time
Turn on your light
I need it on tonight
Released November 11, 2022 via Apollo Records, Blu Terra might be described as one long, lilting lullaby – and while it certainly has a way of whisking its listeners off into a special kind of la la land, it's so much more than that alone. The debut album from London-based Jackson Mico Milas (of High Highs fame) finds the artist crafting a filmic soundtrack to introspection and catharsis, blending his experience in the rock and folk spheres with his more recent work as an award-winning film and TV score composer; his CV includes the Sky Atlantic drama Upright and the Earth Hour campaign, the latter of which earned him a nomination at the London International Awards.
Blu Terra sees Milas in a state of searching, longing, indulgence, and acceptance.
Crafting a fragile, soothing sonic soundscape throughout, he mixes heartfelt, haunting vocal songs together with vast, sweeping instrumental tracks. Both of these showcase his skills as a composer and an arranger, not to mention his talents as a performer.
"I wanted to use only audio and no software instruments," he says of his vision for the album. "There is one sample in the record, of an Omnichord in the song 'The Bay Fire,' but I allowed myself a free pass because I own the instrument, I just didn't have access to it at the time!" In addition to his own multi-instrumentalist work, Milas recruited an enviable ensemble of performers – including Tim Lefebvre (David Bowie 'Blackstar'), Robby Sinclair (Chet Faker/Nick Murphy), Troy Simms (Lee Scratch Perry) and Veronique Serret (Joanna Newsom's Y's Street Band). Dave Harrington of Darkside served as the album's producer and mix engineer.
High Highs, Milas' duo with longtime friend Oli Chang, released their final single, "St. Marie," in mid-2017. Less than six months later, Milas released the instrumental "December 21st," a heavily jazz-inspired song complete with a soaring, muted saxophone, moody keyboard progressions, and inescapable shuffling drumwork. He released his four-track debut EP For Every Coast nearly three full years later, reintroducing himself whilst establishing his artistry as a genre-defying coalescence of jazz, indie folk, alternative, and orchestral – most similar to artists like Bon Iver and Leif Vollebekk, who each seems to exist in a world of their own.
Blu Terra represents the fulfillment of For Every Coast's promise, finding Milas standing out for all the right reasons.
In conversation, he's quick to admit that this record is quite a long time coming, and a true personal and professional milestone.
"I worked away diligently and quietly on it whenever I wasn't working on a film or tv project," he tells Atwood Magazine. "My goal wasn't to create an "opus," but just to create something that felt naturally me."
"My voice is front and centre," he adds. "This is the bravest I've ever been with my voice, and I think the arrangements show a new level of sophistication that I've been developing through hard work as a film composer. But this record is just a snapshot of this time period – I think the next one might be a bit different!"
The phrase Blu Terra means "blue earth" in Portuguese, "which seems to capture a lot of the themes that ripple through the record," Milas explains. "When I saw the two words written down, my intuition knew it was the name of the record, like when you fall in love with someone. Using the Portuguese language was also a way of connecting my music to the record collecting I was doing leading into writing this album. I have been so inspired by music that is sung in the Portuguese language, particularly "golden era" Brazilian music from the early 70's. 'Blu Terra' is also the title of one of my favourite pieces of music ever, by Carlos Maria Trindade, who is from Portugal."
---
Milas considers Blu Terra his coming-of-age album, not only because of how it seamlessly incorporates jazz, alt-folk, acoustic, and more styles into one singular signature, but also because of its sheer depth – an undeniable sonic and emotional maturity that's present on each of its eleven songs. The artist immediately sets the scene with the emotionally potent, harmony-rich "Lost in Seasons," a comforting opener that establishes the album's soft touch and sentimental perspective.
Further highlights include smoldering minimalist uproar "White Noise," the achingly evocative, lush enchantment "Don't You Think of Me Once in a While," the moving "June," the wintry "Fiction," and stunningly intimate and undeniably vast "The Bay Fire" – which premiered on Atwood Magazine earlier this year. "'The Bay Fire' is a soft, smoldering, and sweetly stirring musical blanket that comes to life as a source of warmth, wonder, and tranquility," we wrote at the time, going on to call it "a visceral moment of isolation and inner reckoning orchestrated through a deeply nuanced, pacifying soundscape."
"Muted pianos, gentle harp and woodwind flourishes, heated brass blows, and Milas' own up-close and personal voice help make this song the sonic equivalent of a warm, knowing hug. Intense and all-encompassing in the very best of ways, this is the kind of music we take with us as a musical companion for both the best of times and the worst of times."
For Milas, his favorite aspect of this album is the people who helped bring it to life alongside him. He cites "recording a string quartet" and "working with incredible musicians like Veronique Serret, Tim Lefebvre, Robby Sinclair, and Dave Harrington" as his personal highlights – and, when pressed on it, notes a line from the album's finale, "First Flight Home," as his favorite lyrics:
Now that we bloom
From an empty room
Suddenly grown
But your face is turned away
You are in a separate place 
---
There is no denying Blu Terra's magnificence.
Jackson Mico Milas has created a record of pure warmth, wonder, and beauty. It has intense depth and visceral passion for those who yearn for something heavier and more substantive, and on the surface it's an enveloping intimate expanse.
"A lot of default responses to the record is that it's "relaxing" or "chilled," which is fine," Milas shares. "But I hope people uncover the layers and some of the deeper themes. I'm really happy with the mystery and allure of the lyrics, and there is a lot there to discover. As for me, I've definitely made a record the hard way, like recording strings and all that. I want to be less hard on myself next time around."
Experience the full beautiful record via our below stream, and peek inside Jackson Mico Milas' Blu Terra with Atwood Magazine as the singer/songwriter goes track-by-track through the music and lyrics of his debut album! Blu Terra is out now via Apollo Records.
— —
Stream: 'Blu Terra' – Jackson Mico Milas
:: Inside Blu Terra ::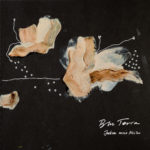 — —
Lost in Seasons
Looking back I think I was channelling this feeling of time slippage that we all kind of experienced on some level over the last couple of years. Time became sort of convoluted. This guitar tuning is a form of open D which I find really satisfying to play. It just felt right to keep the song really direct and simple.
Don't You Think of Me Once in a While
Sometimes when an idea clicks in the studio, I often get a sensation of a fresh breeze, like a feeling of being on holiday or something. It's really weird. I had that feeling all the way through this tune. Maybe I'd also already put in a few years of work on the record by the time this one came around, and it was almost like a reward for the hard the work, the way it seemed to just come together. I think the lyric "waiting for September in a room with a view" came about because a friend of mine had just flown in and was quarantining for 14 nights in a hotel room. This idea of isolation and looking out was pretty evocative and representative of something we all felt early on and it's something that ripples through the whole record. Great "jazz world" drums by Robby Sinclair here, which he sent over from his studio in Paris remotely.
The Bay Fire
There were always little pieces of the puzzle that kind of hung suspended in that atmosphere of this piece, almost like they found their own way there. The blinking Juno synthesiser, Troy Simm's pitched down saxophone, all evoke the lyrics and help paint this picture. 
Katia Standing Alone
This instrumental piece is a tribute to Katia Krafft, a real-life volcanologist who's story inspired me greatly. I first found out about her and her husband Maurice in the Werner Herzog documentary Into the Inferno, and now they have their own documentary called Fire of Love, which just came out and is sensational. 
June
I am very fortunate to have a string arrangement by Elliott Wheeler on this one. Drums were played by Laurence Pike, and upright bass by Tim Lefebvre. It's a bit of an all star cast on this one, and the end result is pretty dramatic I think. The song explores Maurice and Katia's story further and touches on their tragic end.
Sea, Interior
The title is a reference to the main character in The Great Beauty, and his daydreaming lying on a bed and looking at the ceiling as a vast, deep blue ocean.
Fiction
Fiction was the very first idea I had for the album, and one of the last to actually come together. I started it in my bedroom in Stoke Newington, and finished it in Sydney a few years later.
White Noise
"There's a light in your eyes, it's only for you." To me this line could be a glint in someone's eye, the possibility of the future. Or it could mean a device, glowing in their face, and how we become unreachable, transfixed by the glow. The drums by Laurence Pike are really in the pocket here.
Blu Terra
The setting for this track is extreme golden hour New York, and there's a special person standing on the corner waiting for you. Thank you to my friend Jenna for sending over a voice memo she recorded on her phone for the spoken word section. And thanks to Jy Perry Banks for playing pedal steel on this one. Such a thick thick beauty and dreaminess to that instrument.
Birds of Passage
This piece is set in Ireland. A few of the lyrics reference this. It's a place I'm lucky enough to have spent some time in and it's a landscape that seems to attract a lot of artists. The song is a duet with a wonderful singer names Josie Mann.
First Flight Home
This is my Dad's favourite one.
— —
Stream: 'Blu Terra' – Jackson Mico Milas
— — — —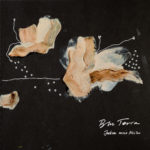 ? © Max Fairclough
:: Stream Jackson Mico Milas ::
---