Tia Gostelow's euphoric new song "RUSH" is a fun and frisky burst of feel-good indie pop, finding the Australian artist doing everything she did previously with dark depths, only now with high highs.
Stream: "RUSH" – Tia Gostelow
---
Australian artist and Atwood editor's pick Tia Gostelow caught our attention two years ago for magnificently translating her inner depths into intimate and wondrous songs. Her debut album Thick Skin, released when she was only seventeen, constituted a ripe coming-of-age journey as she maneuvered romance, peers, and parents, but most of all, herself. Her dark and grungy single "Hey Friends," premiered here in late summer 2018, constituted "the artist's own intimate journey through turmoil, as well as a template through which we may manage our own inner tension, stress, and emotional disarray." THICK SKIN went on to be nominated for Album of the Year at the National Indigenous Music Awards, amongst other recognitions.
Gostelow has done a lot of growing since her first record's release, and it already shows: The twenty-year-old's new single "RUSH" is a blissful, fun, and frisky burst of feel-good indie pop – an affectionate sonic embrace that finds her doing everything she did with those dark depths, only now with high highs.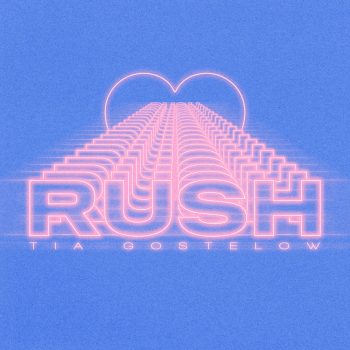 Do you wanna feel the same?
Same way that I've felt all day
I've got all of the reasons why
To be falling into your arms tonight
Forgot what we did that day
Safe to say we made mistakes
Maybe i shouldn't of been that high
Watching everybody walk on by
Atwood Magazine is proud to be premiering "RUSH," the invigorating first single off of Tia Gostelow's upcoming sophomore album. Marked by pulsing synths and a feverish beat, "RUSH" immediately invites listeners into a colorful, brighter world than those we've encountered before. Gostelow's easy-flowing vocals melt over a buoyant soundscape that bursts as she hits her first high in the chorus:
Feel the rush baby lets go
I don't really wanna go
If the music starts fading
with you i wanna stay
I don't really wanna know
If our hearts start breaking
with you i'll be okay
Juicy and inviting, "RUSH" dares us let go of our woes – if only for a little while.
Tia Gostelow shows a new side to herself and her artistry with a carefree, effervescent musical indulgence.
"RUSH" can be interpreted as joy manifest, or a sublime moment of simple elation. "I'm so excited about this song and the new album," Gostelow tells Atwood Magazine. "I feel like 'RUSH' is the perfect introduction to the new sound and direction I'm going in, it shows off the use of synths and the '80s vibe that is spread throughout the whole record. I've been so nervous about releasing all of these songs because it is so different to Thick Skin, but I'm so proud of it and it's definitely what I'm meant to be doing at this point in my life."
She continues, "I wrote this song with my good friend and drummer Baz in my bedroom. We felt like all of the other songs on the album were super personal and pretty emotional in a lyrics sense, and we wanted to make something a little light-hearted and something really fun to play live. It was the last song that was written on the record."
Listeners may not be used to getting their good vibes from Tia Gostelow; to date, she's established herself as an in-your-emotions kind of artist, but that's all subject to change — and that change starts now. Whether it's a "RUSH" of energy or a "RUSH" of euphoria you're after, Tia Gostelow's new single is sure to hit the spot.
Stream "RUSH" exclusively on Atwood Magazine, and stay tuned for more from Tia Gostelow as she barrels toward her sophomore album release!
— —
Stream: "RUSH" – Tia Gostelow
— — — —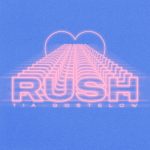 ? © Jeff Andersen Jr
:: Stream Tia Gostelow ::
---