A moody, woozy lament languishing in-between ambition and lethargy, passion and ennui, George Gretton's intoxicating, heavy "Morning" ft. theMIND is an intimate rush of raw cabin fever, heated hip-hop, and aching alt-R&B.
Stream: "Morning" – George Gretton
[soundcloud url="https://api.soundcloud.com/tracks/655933580?secret_token=s-Z8YWA" params="color=%2302be03&auto_play=true&visual=true&hide_related=false&show_comments=true&show_user=true&show_reposts=false" width="100%" height="300″ iframe="true" /]




---
All these mistakes are on purpose and the self-sabotaging is blatant. I deserve an Oscar for all this acting and faking, for the real I can see them ready and waiting, but it's Sunday and I'm tired…
Shuffling drums pulse and effected guitars wax and wane over an intoxicating, immersive groove. The air in "Morning" is heavy: Thick with the lingering musk of inertia, longing, and frustration. This one's for the resigned couch potatoes, who never wanted to be couch potatoes in the first place; for all those who have felt the inspiring drive of ambition meet the stinging, passive wall of lethargy. A moody, woozy lament languishing in-between passion and ennui, George Gretton's "Morning" ft. theMIND is an aching, intimate rush of raw cabin fever. It's a visceral, vulnerable implosion ready to happen; a hearty outpouring of seductive alt-r&B that takes us on a ride into the deep, dark depths of inaction and torpor.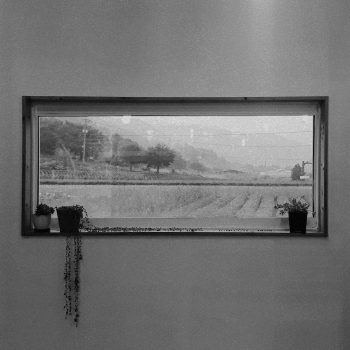 I'm flicking through the boredom now
As if it's going to sort it out
Another sun flew by this room
I swear I should have wondered out
A day I could've gone without
On the edge of my bloom
I guess I never though it out
I'm doubting ever calling out
Another day another tune
I know that I've got friends about
I'm sticking to my senses now
But I don't have any other excuse
Morning
Atwood Magazine is proud to be premiering "Morning," the latest release from Nottingham, UK's George Gretton featuring Philadelphia-based alternative R&B and hip-hop artist theMIND (officially out June 2, 2022 via Mammal Sounds Records). Gretton's first single of the year and the lead single off his forthcoming EP, Ordinary Life (out this August), "Morning" comes from a place of anguish and anxiety, inner struggle, tension, and stress. Together, both artists paint a poignant picture tinged with feelings of heavy-hearted dejection, self-loathing, and yearning.
Gretton evokes his pain and ache in a smoldering, confessional, and deeply vulnerable chorus:
(Morning, evening)
I just waste the day away
And it's Sunday (morning)
In the (evening)
Just keep making the same mistake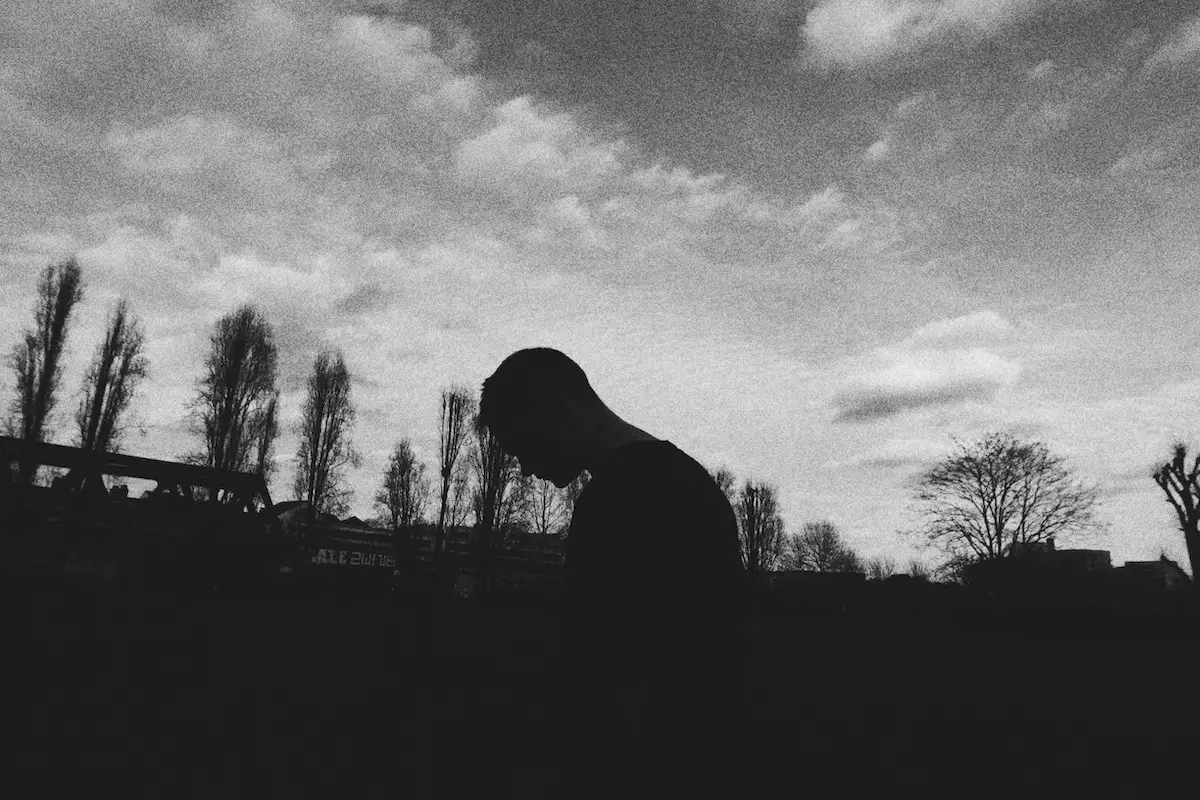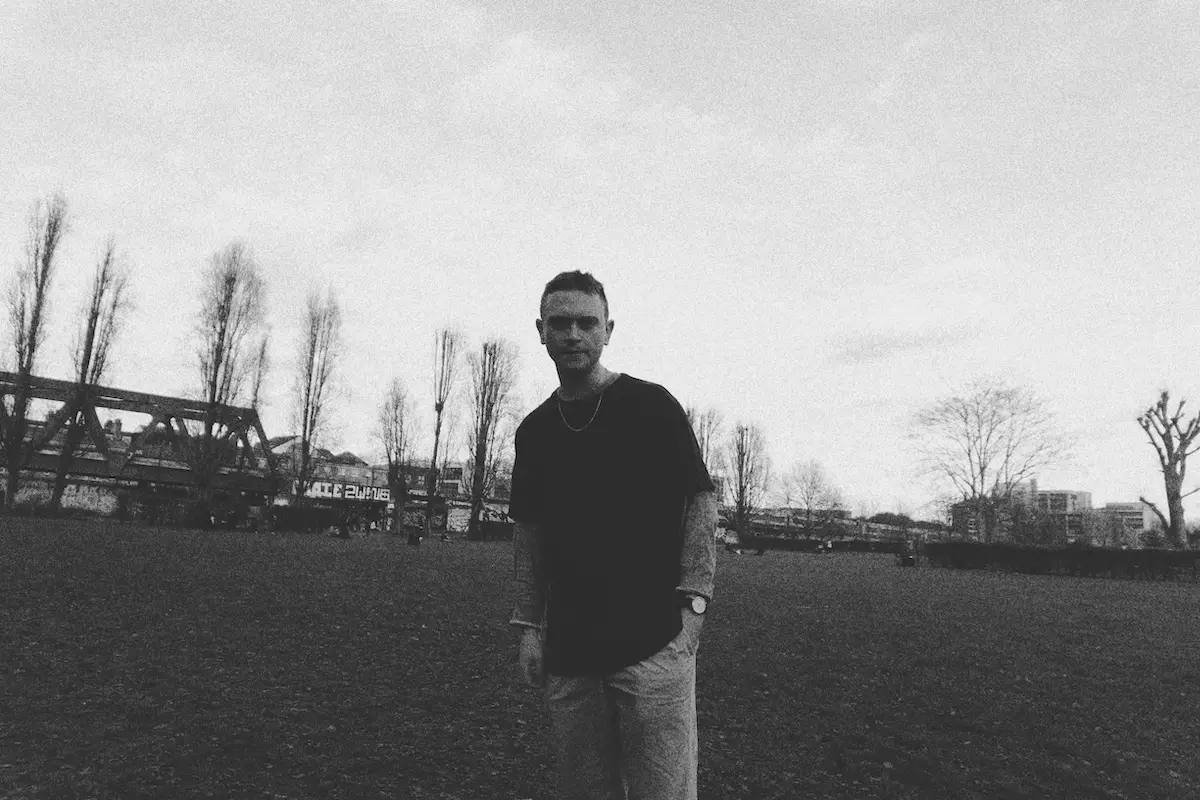 I got it off my chest and back
Wading through less than that
Silent when the stress was sapped
The towers and the view
Head gone but your lips were cracked
Settled for the rest of it
But wasn't sure of the obvious
That was coming soon, morning
"'Morning' is about taking some time to be a bit of a recluse, but it just turns a depressing run of days where you don't do anything or go anywhere," George Gretton tells Atwood Magazine. "The days roll into each other, you do nothing, and it makes you feel even less motivated and more sorry for yourself. A bit of a vicious cycle. It happens to me quite a lot – the less I hear from people and stay inside, the more cabin-fevery I get. I'm not very good at finding the balance, so it's kind of a song about how predictable it all is. I like making hip-hop beats in my spare time, so I was in a bit of a '90s boom-bap phase when I came up with the drums for this."
Gretton may set the stage with the gloomy soundscape and plaintive premise, but if he's the hook – the setup – then theMIND is the sinker: The Philly artist, born Zarif Wilder, delivers a stunning, emotional, and provocative rap that forever seals the song in our hearts and minds:
I should probably get my ass up
Ego filling my glass up
Watching Martin reruns and some MTV Mashup
I'm bad luck to my own damn self
Probably need some goddamn help
But I'm too lazy to ask
Too much energy spent fighting my past
So that's why you wear the mask she asks, she's curious
Umbrella Academy first grad, I'm furious
At the man in the mirror
Who have I become?
Loathing in self-doubt and getting high off of feeling inferior
I still want the black BM with the red leather interior
But at this rate I can barely stand
Scratched off my barcode man, I can barely scan
How do I get out of the matrix?
I'm a product of Reagan
All these mistakes are on purpose
And the self-sabotaging is blatant
I deserve an Oscar for all this acting and faking
For the real I can see them ready and waiting
But it's Sunday and I'm tired
We feel the turmoil in theMIND's voice and we hear it in his words: This isn't happy-go-lucky laziness, this is anxiety-riddled immobility and inertia. It's a cyclical state of sadness, feeling like another day's been wasted with nothing to show for it.
"I wanted to get theMIND on a song for ages – he's one of my favourite artists that I've come across over the last 5 years," Gretton shares. "I feel honoured that he was up for being involved. He's usually really melodic, but when he came back with this rapped verse it was so perfect. 'Morning' is going to be the opening track on my new project, Ordinary Life, which is an EP all about my relationship with the mundane elements of my day-to-day."
Originally hailing from Nottingham and now based in London, George Gretton debuted in early 2019 and has steadily asserted himself as a singular present in the left-of-center indie pop / alternative R&B world. "Morning" arrives over a year after "Clear" and "Sideline," the multi-instrumentalist's two singles of 2021, both of which show him reveling and reeling through a much different sonic space (think The xx meets Post Malone).
Sometimes it works to our advantage to dwell in the slumber and solemnity of a moment; as George Gretton and theMIND teach us in "Morning," even our worst days (and our worst feelings) can inspire us.
Stream "Morning" exclusively on Atwood Magazine ahead of its worldwide June 2nd release. Gretton's Ordinary Life EP is set to release this August.
(Morning, evening)
But I just waste the day away
And it's Sunday (morning)
In the (evening)
Just keep making the same mistake
(Morning)
Morning (evening)
I just waste the day away
And it's Sunday (morning)
In the (evening)
Just keep making the same mistake
— —
Stream: "Morning" – George Gretton
[soundcloud url="https://api.soundcloud.com/tracks/655933580?secret_token=s-Z8YWA" params="color=%2302be03&auto_play=false&visual=true&hide_related=false&show_comments=true&show_user=true&show_reposts=false" width="100%" height="300″ iframe="true" /]





— — — —
? © courtesy of the artist
:: Stream George Gretton ::
---