Best known as the guitarist in Nathaniel Rateliff & the Night Sweats, Luke Mossman's solo project Ghost Gnotes introduces an artistry full of ethereal warmth and ambient wonder, haunting depth and unabridged intimacy.
Watch: 'Takes Some Time' – Ghost Gnotes
---
Ghost Gnotes' music may be soothing, but it is not for the faint of heart: When Luke Mossman writes, he spills his soul on the page; when he sings, he wears his heart on his sleeve. Best known as the guitarist in Nathaniel Rateliff & the Night Sweats, Mossman's new solo project Ghost Gnotes introduces an artistry full of ethereal warmth and ambient wonder, haunting depth and intimacy. His self-titled debut album Ghost Gnotes is a powerful dive into raw feeling, saying so much with so very little as Mossman utilizes his guitar, vocals, and assorted accompaniments to create a stirring, moodily reflective soundtrack to introspection.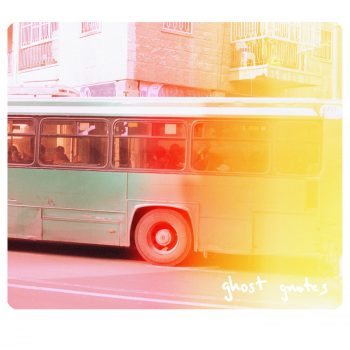 When I get up out of this
there's some things never change
You won't be erased
I've done all I can to
push you oh so far away
You won't be erased
It's hard days for dance
You don't have to take it back
You're an heirloom
If the stars are keeping track
While your innocence is hacked
You're an heirloom
Atwood Magazine is proud to be premiering ghost gnotes, independently out May 29, 2020. Pronounced "ghost neeyotes," the nom-de-plume of Denver, CO musician Luke Mossman is a half-acoustic, half-electric marriage of clean and messy, intensity and serenity. The artist's first nine songs are tied together not only by his voice, but also by a balance of organic and raw sounds that result in a gorgeously ethereal, intensely grounded listening experience. Take, for instance, the stirring "Move," whose intimate and sweet guitars blend with pianos and more to shine with as much color and emotion as Mossman's lilting vocal harmonies. We don't listen to this track merely for Mossman's singing parts; we listen to it for the marriage of all sounds, letting the slide guitar woo us and the rhythm guitar be our anchor. For Mossman, it's a song of "yearning to start fresh," but for us in the audience, it can mean anything and everything we want it to be.
Produced by Brian Joseph (Bon Iver, Sufjan Stevens, Local Natives) in Eau Claire, Wisconsin, Ghost Gnotes is subtle – fragility at its finest hour. "Luke is as strange as he is gifted," Joseph explains. "Often lost in thought, there is a quiet charm in knowing him and in seeing him drag a song into light. This album is a slowly drifting boat, headed down the river in a still dark. It is a moment where your breath hangs long in the cold air before sinking to the top of the water, and just out of reach is the bloated moon all orange and golden. Luke exists fully inside this music and its discovery."
We really could not say it any better ourselves – and while we could spend our time nit-picking a few adjectives for each song, like the charming acoustic beauty and vocal harmonies that caress us on "Careful, or the sheer, unadulterated vulnerability of lead single "Exit Here," Ghost Gnotes is not the kind of album that needs to be fully dissected in order to be understood.
You're first to the exit
You built your house there
You'd scream at the thought of it
When you said you didn't care
We were your scapegoat
When you got lost there
Someone to point to
At yourself you wouldn't dare
You always stare at the accidents
You're always there when the axe hits
– "Exit Here," Ghost Gnotes
Perhaps the best way of listening to art like this is to pick up those headphones, press play, and let the music wash over you
You can do so, while reading a bit about each song below. Experience the full record via our exclusive stream, and peek inside Ghost Gnotes' Ghost Gnotes with Atwood Magazine as Luke Mossman goes track-by-track through the music and lyrics of his debut album! Born of impassioned pools of depth and emotion, Ghost Gnotes is as stirring as it is personal – a sonic adventure waiting to be heard, felt, and understood.
— —
Stream: 'Ghost Notes' – Ghost Gnotes
:: Inside Ghost Gnotes ::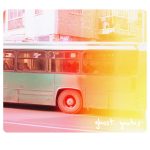 — —
Heirloom
This song is one of the first that I wrote for this project. Just coming to the realization that there are people who've been in your life that you just aren't good for you. Even trying to forget their impact on you. Yet really, that's just not possible. Nor healthy. These relationships have shaped you, and they are a part of who you are. And just like Grandma's old rusty spoons you inherited, you have no real use for them, but you're never gonna get rid of them either. They'll be along for the rest of the ride.
Figured Out
Man, I was just so sick of falling for this person's bullshit. Every time I'd let them back in, it was the same heartbreak. This was my pep talk. Just walk away. My personal favorite song on the record. I just love the vibe we captured.
Move
Yearning to start fresh. Light it all up, and get busy living the way you want.
Exit Here
This one goes out to anyone who's ever been in creative relationship with a toxic character. In this case, I'd poured my heart into an old project I was in, and I watched this person sabotage every opportunity we had to create. In hindsight, I don't think it was a conscious effort, but I walked away reeling from the wasted years. Beating our heads against a wall, trying to write music that would never see the light of day.
Unique
It's so common this day in age to see it: Self-medicating to block it out. I'm guilty of it. And I know countless others that are too. It's a problem that's everywhere. No idea how to fix it. It's just crazy how drugs (prescription or not) and alcohol are pushed on us to dodge, not solve our problems. Tell someone they're different, so you can sell them a solution.
Takes Some Time
This song came about during a strange transition in my personal life. My girlfriend had been living with me for a few years and decided that she wanted to get her own place. We were still planning to stay together, but obviously there was something in the air. And this song was an attempt to negotiate these feelings into something I could process. Trying to prepare myself for a reckoning. Wondering if this was a path to growth, or something just the opposite.
Careful
Checking in on people from our past. Knowing you'll never see them the same way as you once did. But you still care about them. And you want to know they're doing ok.
Again, Again
The inception of an unsavory decision. You know it's wrong, but you know you're gonna do it anyway. The mind is amazingly adept at crafting reasons to make these decisions seem logical.
Alone Is an Earful
I've always sought solitude. Yet the loneliness that comes with that can be deafening. Is it bringing me peace? Is it conjuring restlessness about a lonely future? This song is about finding my place within my own psyche. Allowing myself to feel totally alone, and allowing that to be ok. Recognizing my social anxiety and owning it. Even well into my 30s, learning it's ok to have the anxieties that I had only attributed to my youth.
— —
Stream: 'Ghost Notes' – Ghost Gnotes
— — — —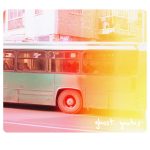 ? © 2020
:: Stream ghost gnotes ::
---