Brian Sella of The Front Bottoms discusses the band's busy 2018 and their meditative disposition toward the year ahead.

— —
When I asked Brian Sella where he was at the moment, he had no idea. Later, I asked him if he knew where his band was headed musically, and he offered the same answer. For The Front Bottoms, not much is known, but nearly everything is in place.
This has been a pattern since the beginning. It's the type of attitude that reverberates in their music and compels teenagers to hop on board — a careless kind of floating about. "I just kind of kept going with the flow," recalled Sella about the start of the band. "I didn't really ask too many questions." It's the most attractive quality of The Front Bottoms: the sincerity, and the disregard for what happens around them. Four studio albums and four EPs in, they haven't left the little melancholy, wistful bubble. The Front Bottoms have a natural knack for nostalgia that keeps Sella recounting vivid anecdotes from baptismal baths in self-titled to an unforgettably regretful summer in new single "End of summer (now I know)." The emotional intimacy mirrors the sonic stripped-down nature, especially in this new single. "Very loosey goosey same sort of style," said Sella about the recording for the song. "Just kind of needing that chilling in the basement — Eric and Tom, everybody hangin' out and just coming up with a cool song."
---
Even after signing to Fueled By Ramen, a label that's fostered big-time bands like Panic! At the Disco and Paramore, The Front Bottoms aren't planning on abandoning their garage sound. "I feel like there's a way to marry the punk rock sorta DIY basement style with more of a mass-appeal sound," explained Sella. After hearing "Peace Sign" on the radio one day, I admit I feared the evolution of The Front Bottoms and worried that an adjustment to mainstream was inevitable.
"I don't think that it needs to sound crystal clear for everybody to love it."
Sella's aware, I realized, of the situation; he knows that people look to The Front Bottoms for lo-fi tunes for low nights. Even with the infiltration of electronic elements in Going Grey, the band is tied to their past, unlike most bands that ignore their earliest discography. The release of their second 'grandma EP' entitled Ann proved that — The Front Bottoms is not only proud of their old sound, but still lingering it. "It's nice to have a project that goes back and checks out all these old school songs that we wrote," said Sella. The process is stress-free and amusing, beginning with crowdsourcing requests and taking it to the studio. The reflecting is the most bewildering part — reliving the same experience in completely different ways. "There was no mixing, there was no mastering, I don't think there was any bass, honestly," reminisced Sella about recording the initial songs in basements with random acquaintances around and playing on tracks. "Sometimes I think like, 'Damn, when I was, you know, 19 when I wrote this song, I definitely never ever saw that I would be ending an encore with it,' like in the case of '12 Feet Deep.' Or I never thought I'd be opening a set with 'Be Nice To Me,' when I wrote that song when I was 21 or 22 years old." He predicts that the band will produce at least two more grandma EPs before figuring out another way to revisit their old school music.
---
"Allentown" is the most recent material from The Front Bottoms, a morbid collaboration with Manchester Orchestra involving demons, drugs, and biker bars. After exchanging bits and pieces of songs with Andy of Manchester Orchestra, the bands met up in Atlanta to put it all together. "It's such a nice artistic process to get into the room with people," said Sella, "and make new stuff and create." He'd never quite done anything like it before, but he hopes his future will open up more opportunities.
After this busy year, The Front Bottoms haven't achieved all of their goals.
They've accomplished artistic projects that both look back and move forward, but the one tantalizing aim that Sella can't seem to reach is the ability to define The Front Bottoms. "That's sort of a thing I think, as an artist, takes years and years to figure out," accepted Sella. "So I'm kind of going through that process of finding myself through the music." While continuing on this internal journey, plans for 2019 include writing, meditating, and getting healthy.
All fans can do now is anticipate the spiritual growth and cultivation of The Front Bottoms.
— — — —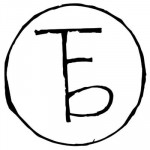 ? © 2019
:: Stream The Front Bottoms ::