It takes a lot of spunk and inspiration to name your song I Love You, and Goldilox has plenty of both. Blending desire and disco in a pool of warm, grooving vibes, Goldilox's new single "I Love You" is a defiant outpouring of emotion.
This feels just like a dream
You're floating next to me
I want start dancing slowly
Now we take each others hand
Because we seem to understand
That none of this was planned, its destiny
Listen: "I Love You" – Goldilox
[soundcloud url="https://api.soundcloud.com/tracks/423191031?secret_token=s-PpBfo" params="color=%23141414&auto_play=true&hide_related=false&show_comments=true&show_user=true&show_reposts=false" width="100%" height="166″ iframe="true" /]
---
Atwood Magazine is proud to be premiering "I Love You," the lead single off Goldilox's upcoming debut album Very Best (independently out July 31, 2018). The artist moniker for Canada-born Kristin Boutilier, Goldilox blends pop, funk, soul, and more influences to craft an entrancing sound that is wholly her own. Having previously performed under under the moniker My Name Is Kay, or Kay, Boutilier re-emerged as Goldilox in 2016, releasing her first EP Skin via Sony Music. Now having gotten out of her contract, Goldilox returns in 2018 as a fully independent artist with a long-awaited and heavily-anticipated debut full-length record.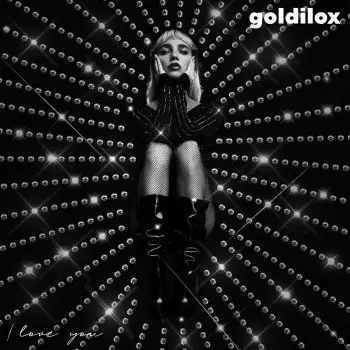 The first peak into Very Best speaks lengths about the artist's growth and maturity. Now based in Paris, Goldilox explores love's deeper elements through the beautiful nuances inherent to any relationship – mutual understanding and attraction, connection and security, and so forth. Goldilox basks in a dreamlike reverie: "I Love You" opens like the perfect fantasy sequence, finding the artist snug in the bosom of love and lust:
You grab my hips, just like that
Pullin me closer
Then you said to me
I LOVE YOU
I LOVE YOU 
I LOVE YOU
And you said to me…
"Very Best was inspired by the timeless disco era, and is all about people claiming back their freedom through music and dance," Goldilox tells Atwood Magazine. "Women had never been so strong and idolized during that period in music. And on top of it, the revolution was all about fun. The first single is all about the moment when someone tells you 'I Love You,' and time essentially stops. It was inspired musically by Marvin Gaye and Pharrell Williams."
Lights out
Baby you could turn my lights out
I've been waiting for so long
For someone to turn me on
Right now
Everyone is staring right now
But baby lets keep dancing on
Aven after they're gone
---
Goldilox's suave voice drips with heat and heavy passion: "I Love You" says everything it needs to say, creating an intimate space for both artist and listener to dwell in the happiest repose. Love is magical, and this song certainly captures that little spark.
I might as well go blind
if i can't see you all the time
if i can't have you, have you
She's been through many phases in her music career, but if "I Love You" is any indication of where Kristin "Goldilox" Boutilier is at the moment, the Very Best is already shaping up to be, well… her very best work yet. With vibing beats, classic-but-fresh sounds, and that insanely evocative voice promise to make 2018 a standout year for the now-independent pop artist.
Goldilox's debut album Very Best is out July 31, 2018! Stream the lead single "I Love You" exclusively on Atwood Magazine!
— — — —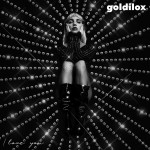 ? © 2018
:: Stream Goldilox ::
---