From Billie Eilish, Phoebe Bridgers and Snail Mail to NoMBe, Mitski, and Cardi B, Atwood Magazine is proud to present our 2018 Artists of the Year!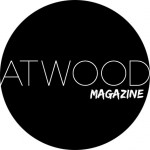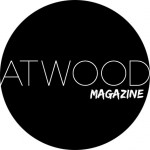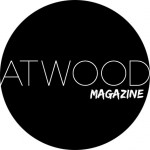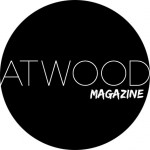 From all of us here at Atwood Magazine, we wish you a happy and healthy new year!
2018 has been, in a word, wild. If it felt busy, that's because it was jam-packed with more action than most of us could handle. From transcendent movie soundtracks to breakthrough debuts, surprise collaborations and highly-anticipated drops, this year has been a continuous whirlwind of excitement and energy. There was as much going on in the Top 40, as there was in underground and alternative circles.
We heard from Taylor Swift and Ariana Grande; from Janelle Monáe, Mitski, The 1975, and Father John Misty; from Leon Bridges, Jaden Smith, Lany, and so on. 2018 saw the debuts from artists like Black Honey, NoMBe, Mt. Joy, Cardi B and Snail Mail – all of whom have claimed their own special place in our hearts.
For so many of these artists, music is more than a mere means of self-expression; it is a vessel full of awesome potential. In 2017, it felt important to acknowledge and elevate those who use their art as a voice for the disenfranchised; the oppressed; the underrepresented; and the underprivileged. This year, we continue to celebrate those who speak for more than just themselves, while at the same time indulging in the familiar, timeless themes of love, loss, hope, change, and the never-ending pursuit of happiness.
As 2018 comes to a close and 2019 begins, our staff took a step back to honor the songs, artists, and albums that had the greatest impact on our lives. Without further ado, Atwood Magazine is proud to present our curated list of 2018's Artists of the Year, in no particular order. These are our favorites – the artists who influenced us the most. Join us in celebrating 2018's contributions to the music world!
Mitch Mosk, Editor-in-Chief, Atwood Magazine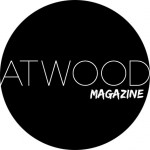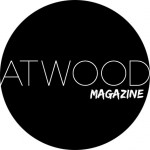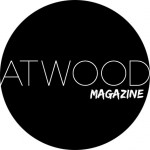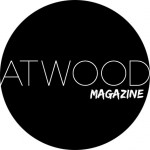 One can't discuss artists of the year without recognizing Noah McBeth, whose musical project NoMBe bloomed in 2018 with the long-awaited release of his debut album, They Might've Even Loved Me — which was followed promptly by a nation-wide tour. NoMBe teased songs for thirteen months, consistently topping the Hype Machine charts and racking up millions of streams through tracks that display not only his songwriting talent and guitar prowess, but also his genre-bending sonic versatility. "NoMBe envelops his listeners in a psychedelic soul rock fusion that is as fresh as it is sexy – an inimitable signature sound, if ever there was one." What truly floors me, so many months later, is just how unique this album really is: They Might've Even Loved Me manages to be a diverse, multicolored compendium of musical sound and style, while still feeling like one cohesive listening experience. I said it in March, and I'll say it again: NoMBe shot for the moon, and he touched the stars in the process. – Mitch Mosk
Although seventeen year old Billie Eilish did not release any LPs or EPs this year, her singles and success in 2018 are just enough to make her artist of the year. Following the success of her debut album, dont smile at me, which was released in August of 2017, Eilish has had a jam packed year and been on tour non-stop. The teenager performed at multiple festivals this year, including SXSW, Governors Ball, Outsidelands, Lollapalooza, and Camp Flog Gnaw. She also headlined her own shows, including three nights at the Henry Fonda Theater in Los Angeles. In the midst of all the touring, Eilish released a few singles that gained nationwide attention including "you should see me in a crown," "when the party's over," and "lovely," which features R&B singer Khalid. She also released a song called "come out and play," which is featured in Apple's holiday ad campaign. Each song spotlights Eilish's incredible and daunting vocals, which have made her famous. 2018 has marked Eilish as a new artist to watch, but she has already captured the hearts of many music lovers with her pure talent and persona. This has been a very successful year for the young singer, and there will be many more to come. – Caitlin Ison
Dandyish, foppish, ostentatious, ridiculous, overblown and yet oddly inspiring, these are not words to describe an artist of the year. But they are the words that describe only two bands in recent memory: U2 and The 1975, the latter of whom have planted their standard on the beaches of 2018. It's not that this was a desired outcome either, as I looked for every other excuse as to why Matt Healy and his cohort of grammar boys are not the artists of this year of our lord. I listed off Mitski, IDLES, Noname, Parquet Courts, Lucy Dacus, Snail Mail, boygenius, Janelle Monáe, hell, even Unknown Mortal Orchestra and had the epiphany: all of them either explored the political or the personal, sometimes both, and all managed to corner their own little musical real estate in the clusterfuck decade of 2018.
But only The 1975 dared to take its flag and stick it damn near everywhere with imperial gusto. Only The 1975 look at 2018 and decided to grab it by the nether regions, stuffing their clowncar record full and driving off on a campaign trail of craziness—they want to sound like Beto O'Rourke, but they play like Jeremy Corbyn: incongruous, filled with contradictory positions and switchbacking styles. As is their wont, A Brief Inquiry Into Online Relationships has a penchant for going off the rails—but that's exactly how they make themselves so memorable. The central seven cuts on that record are no less derisive, different and deliberate, but they all point like a signpost to every major event they possibly can in a 24-hour newscycle. The 1975 are scatterbrained because 2018 was a scatter-spray of insane politicking and The 1975 are the artists of the year because they managed to condense one big broken mess of a year into one big beautiful mess of a band. – Ben Niesen
LA singer-songwriter Phoebe Bridgers stands out as one of the best artists of 2018. Her debut album Stranger in the Alps was released in 2017 but resonated throughout 2018 in part due to the release of Stranger in the Alps (Deluxe Edition), but also due to the uniqueness of Phoebe's sound. Her voice is soft and soothing even on her most scathing and somber tracks. "Motion Sickness" is a distinctive track on the album because of its fuller sound; the groovy guitar and catchy chorus drives the song forward while the emotional turmoil of the lyrics yearn to reach a state of indifference but never do. The entirety of Stranger in the Alps showcases how the raw emotional honesty of her lyrics contrasts the gentle tone of her voice in a jarring and magical way suiting both an acoustic folk ballad sound and an indie pop/rock sound. In May of 2018, Phoebe joined boygenius, a indie-rock supergroup, along with Julien Baker and Lucy Dacus and their debut album was a major success. 2018 is truly just the beginning of Phoebe Bridgers leaving us in anticipation of what's to come of her solo, and collaborative, music career. – Coco Rich
King Princess only made her official debut in February of 2018, but she's already one of the fastest rising stars in the game. Her first single, "1950," is a tender tribute to unrequited queer love in a time where the idea was completely unheard of. Her subsequent releases have continued to be unabashedly queer in theme, as well as delicate and smartly produced. From the heartstrings that are pulled on "Talia" to the unshakeable confidence on "Pussy Is God," King Princess has a unique, incredibly strong hold on her identity. With a musical sensibility well beyond her years, she's sure to continue trending upward in the new year. At just 20 years old, she's a beacon for the young LGBTQ community and a force to be reckoned with in the industry. It'll be interesting to see her star continue to rise in 2019, and how her strong will and emotive sensibility play into her musical growth. – Alex Killian
Creative super-group and musical megaliths BROCKHAMPTON have seen steadily growing success since their official debut in late 2016. When signing with RCA Records in Spring of 2018, however, they ostensibly cemented their place in hip-hop and in music as a whole, promising an even more wildly successful future. "The greatest boy band in the world" is still not without controversy: in May of this year, member Ameer Vann was smacked with sexual assault allegations that, ultimately, led to his removal from the group.
Following this, BROCKHAMPTON halted their projects, delaying albums and falling off the grid for a few months. At their first live performance since the controversy, at The Reading & Leeds festival in the UK, the band was visibly upset and struggled to get through their set. They then subsequently returned with an appearance on The Tonight Show with Jimmy Fallon, then released three singles over the course of the summer: "1999 WILDFIRE," "1998 TRUMAN," and "1997 DIANA," leading fans to believe the group's next album would follow this theme (this was then further speculated as the band announced their album's title, The Best Years of Our Lives). Instead, however, BROCKHAMPTON ultimately released iridescence, a glimmering gem of a record that held its own with no leading singles to use as reference. It was an impressive comeback for a group who had such a rocky start to the year. The album proved a sweeping success, too, satisfying fans and critics alike and debuting at #1 on the Billboard Charts. Truly a feat worthy for "the greatest boy band in the world." – Maggie McHale
Snail Mail showed promise with her debut EP Habit, but in 2018 she really consolidated her place as one of rock's most talented and important voices with debut album Lush, released on Matador Records in June. The album shows tales of teen heartbreak and coming of age in all their vibrant colours and dramatic peaks and troughs. It's the perfect album to fall in and out of love to. As well as showcasing her stellar storytelling ability through song, Lindsey Jordan's Lush also contains some of the year's most memorable guitar riffs and heartwrenching lyrics. Lush is a beautiful and essential body of work by one of today's best artists, and if you hadn't heard of Snail Mail before, you definitely did, and probably fell in love with her music, in 2018. – Nicole Almeida
Consisting of simply a bassist, a vocalist (armed with a telephone receiver), and a drummer, this all female Minneapolis band has a sound that can blow out an entire stadium. Their debut album, Semi-Permanent, is personal, visceral, and very very loud. Touring this year with Screaming Females these punk rock legends were able to show the country exactly what they're made of. Consider checking out "Afterlife 2," "Hell Hole", and "Fun Fact"–but be careful, you might just fall utterly in love. – Carolyn Fasone
Cardi B had one of the most successful calendar years of any female rapper in history in 2018. It was thrilling to see her consistently put out one entertaining and innovative record after another, from mainstream favorites like "I Like It" and "Ring," to more obscure but still-impressive gems like "Backing it Up," a fiery duet with up-and-coming MC Pardison Fontaine. TIME Magazine named her one of the 100 most influential people in the world this year, and she certainly ranks even higher than that within the echelons of hip-hop music. – Josh Weiner
2018 has been a stellar year for Matt Maeson, but he's just getting started. After dropping his first EP, Who Killed Matt Maeson, in 2017, Maeson could have continued creating the dark, melodramatic anthems he has such a gift for. Taking that a step further with The Hearse, his second EP combines the complex guitar riffs and melancholy lyrics he's known for with a deeply evolved production style. Covering everything from death and addiction and isolation, it is no easy feat to diversify your music when all of it is centered around pain. Still, it doesn't hurt to have a voice as raw and beautiful as Maeson's. Where "Hallucinogenics" is the tale of someone rebellious and hardened to the world, "Unconditional" is nostalgic and comforting. If the music can't speak for itself, Maeson's come-up is foreshadowed by "Cringe," the stand-out single off his first EP, which has recently been soaring up the adult alternative charts and has currently landed at #8. We can expect to see even more big things from Maeson in 2019- his latest single "The Mask" dropped just last week and signifies there's nothing but good things in store for fans of "Mr. Rattlebone." – Audrey Steeves
All of Boniface's music encompasses an incredibly reassuring warmth, that's nothing short of utterly enthralling. While a lot of their tracks originate from an underlying sense of agitation and restlessness, they offer comfort through the recurring lyrical sentiment of rejoicing in the hope that can still be found in the bewildering confusion of your emotions. Their debut track "I Will Not Return a Tourist" reminds the listener to rebel against restlessness by seizing control of your own existence. While "Dear Megan" is practically propelled by a wild passion that erupts into a feverish, spirited euphoria, reflecting the effervescent exuberance of youth. Simply, every single song that Boniface release manages to capture a beautifully vivid snapshot of a multifaceted emotion in a fashion that no other artist can. – Luke Pettican
No other artist in 2018 stoked the fire of a cultural renaissance the way that Jeremey Dutcher did, with the release of his debut album Wolastoqiyik Lintuwakonawa in April. Comprising of his own piano-backed recreations of the Indigenous songs of his Wolastoqiyik people — with some samples of the wax cylinder recordings from 1907 incorporated into the songs — the album is both haunting and enlightening. In direct reaction to Canada's (deeply colonial) 150th birthday celebrations in 2017, this album refocused the national gaze on the works of other Indigenous artists — such as Snotty Nose Rez Kids and The Jerry Cans — to embrace their culture and express themselves in the mainstream. The classically trained opera singer started a much-needed conversation in Canada, while creating space for other Indigenous voices to have their experiences heard, too. – Oliver Crook
This band was introduced to me towards the end of 2018 upon the release of their Given Up EP, most notably their touching cover of "Dreams" by the Cranberries, a gorgeous and flawless tribute to the late Dolores O'Riordan. Whenyoung's Limerick City roots and [lead singer] Aoife Power's haunting vocals breathe new life into one of the Cranberries' most defining sounds and a poignant tribute to Limerick's loss in 2018. The indie-rock trio have been making their mark across UK in Ireland with a supporting slot on the Blossoms tour and a highly-acclaimed EP. Their established sound ranks them far beyond their years. There's a confidence in the whenyoung identity that makes them a true musical gem of 2018 and sets them up as a promising act for 2019. – Christine Costello
From releasing his stylish debut after years of work to playing a major role in Vulfpeck's latest record, Joey Dosik has had a massive 2018. Inside Voice was the album fans had been waiting years for, only hearing small glimpses of the album from early demos and hushed live performances for what seems to be the past five years. It had everything: power, emotion, jauntiness, and seduction. Dosik showed fans that despite health setbacks, no talent was lost in the process.
The music videos that accompanied the tracks served only to heighten the experience, making an already remarkable album into something greater. And speaking of heightening, that is exactly what he did with Vulfpeck's Hill Climber. The saxophone and piano work he provided for many of the tracks gave the album an extra nudge, allowing its funk laced beats and melodies to soar high above. Dosik crafted gorgeous pieces of art this year, and the world is better off for having witnessed it. 2018 is the year of Joey Dosik, and it can only go up from here. – Adrian Vargas
Whether she's Cindi Mayweather, Jane, or Janelle, the woman behind some of the best music of the last decade has seemingly done it all. She's an award-winning actress and musician, an activist, and most recently, is finally putting her personal life on display. This year's Dirty Computer was Monáe's first step out from behind the android mask, and her offerings have been heavily rewarded. Monáe has spent her career reinventing herself – she's never fallen into the rut that so many highly creative pop artists fall into. She's continued to push the boundaries of her art, paring colorful visual worlds with her masterful songwriting. Though Dirty Computer is not my favorite Monáe album from a musical standpoint, she's reached a high point in her career. The album represents a new era for her – no longer hiding herself behind an alter-ego, she's unabashed and proud of being a queer WOC. Janelle Monae represents the truest definition of artist, and she's made a claim for the most creative and interesting artist in music this year. And she clearly has no plans of stopping. – Mariel Fechik
Mitski's vie for artist of the year started when she was first announced as a tour opener for Lorde, and it ended as soon as we all heard Be The Cowboy. Everything else has just been a victory lap. On her fifth album, Mitski sought to return to the epic nature of her first two orchestral albums with the pop-sensibilities of her two indie-rock releases. Seeing the first of Mitski's sold out Brooklyn Steel shows, it's obvious she's just on the cusp of taking over the world. With choreography, video screens, and a new band, Mitski is ready for so much more than the basement shows she built herself on. Still, she doesn't seem like an artist that needs to get bigger and would be more content playing intimate shows to throngs of adoring fans. – James Crowley
British R&B songstress Jorja Smith has had quite the year. Starting her year off as the winner of the Brits Award for Critics' Choice, she had a lot to prove. Sure enough, her smash single with Stormzy, "Let Me Down" coincidentally was gaining traction around the same time as all of this as well the announcement of her North American tour. Soon, her name became commonplace when speaking of the great contemporary soul singers. What is so unmatched when it comes to Smith is how the melodies and lyrics of her songs are so mature and timeless that they become instant classics. Not only was her voice becoming largely recognizable, but she also began to appear on magazine covers as the timeless beauty that she is. Not even five months into 2018, she had Coachella under her belt and was chosen to be a part of Spotify's RISE program for emerging artists. She announced even more international touring plans leading into the release of her debut album Lost & Found, including an even larger scale North American tour. A partner with such significant brands like Nike and Chanel, she has become a success story and a role model. Smith is undoubtedly going to be one of the most iconic artists of our time, and 2018 goes to her. – Ethan Germann
Sigrid emerged on the scene in 2017, amiably capturing people's attention with her youthful energy and authentic positivity- something that's only continued throughout this year with each successful release. There's been the moral-driven "High-Five", the gently catchy "Raw" and the super fun "Schedules" (plus "Strangers" and "Sucker Punch" which have solidified her as a pop star).
Seeing Sigrid live at the O2 Academy Brixton in London during November, it was easy to forget that she is hasn't yet put out a debut album. She bounced comfortably around the stage, the crowd bouncing off her energy and singing along to each song or listening affectionately to the lesser known ones. There was a moment during the interval when she performed "Focus" solo behind a piano while the crowd waved their phone torches above their heads. Testament to how far she's come in such a short space of time, it was the kind of magical performer and audience connection that tends to take place at festival headline sets and arena/stadium shows. I think I speak for many when I say that I'm intrigued by what the future holds for Sigrid. – Francesca Rose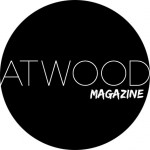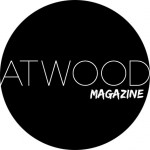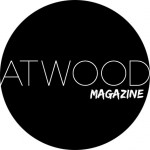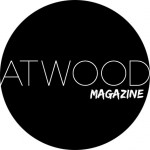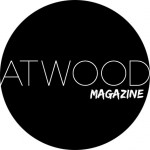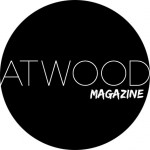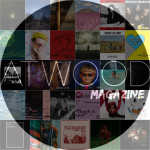 ---